Sir Georg Solti: Conductor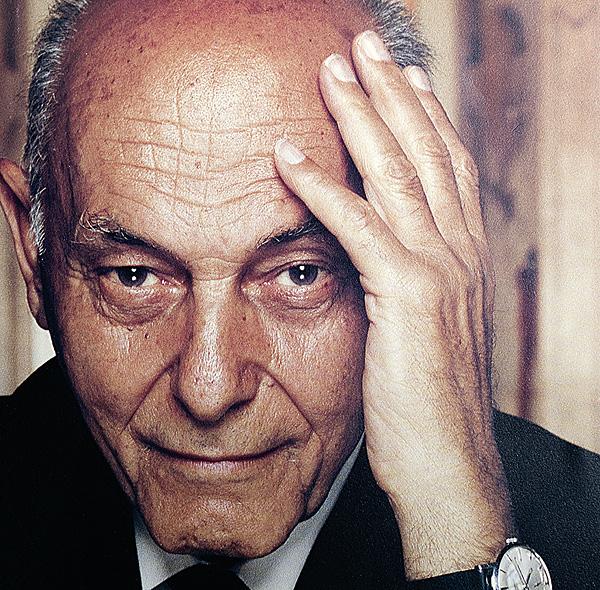 The Hungarian boy who wanted to play football became a good pianist and acclaimed opera and orchestral conductor. Christopher Breunig on a musical dynamo
Certainly one of the most extraordinary film clips of a conductor in action that you will ever see is Georg Solti recording Wagner in the Vienna Sofiensaal [YouTube]. Fuzzy black and white the excerpts may be, but the physical energy is almost shocking – you could have driven a ten ton truck into this man but it wouldn't have stopped him!
With the Vienna Philharmonic and working with a Decca team, John Culshaw producing and the company's top engineers, he made one of the most celebrated of all classical recordings: Wagner's Ring Cycle. The first part, Das Rheingold, appeared as a stereo LP box set in 1959 and the project took six years to complete. Spin-offs included a BBC documentary, which is now a Decca DVD [0743196], and a hardback, Ring Resounding, written by Culshaw [Viking Press].
Working late one night with a chamber ensemble led by Walter Weller, Solti also made an unsurpassed account of the Siegfried Idyll [see Essential Recordings].
He told critic Stephen Johnson that 'I did listen once to the opening of my Rhinegold on CD because somebody told me that the sound was amazing. So I listened to the first F flat chord on the double-basses, and I thought "Yes, it is", and that was enough for me'.
Solti was born (as György Stern) near Budapest on the 21st of Oct 1912 to a family of very modest means. Football was his childhood passion but his mother encouraged him with piano lessons – which probably saved his life. Aged 12 he went to the prestigious Franz Liszt Academy and studied piano, chamber music and composition under Bartók, Leo Weiner and Dohnányi.
In 1930 he was working as repetiteur at the Hungarian State Opera and then in Germany as assistant to Josef Krips – who sent him home sensing the growing threat to Jewish artists. Solti appeared briefly at Covent Garden with the LPO – he would be their principal conductor from 1979-83 – but went to Switzerland in the vain hope that Toscanini (whom he had assisted in 1937 at Salzburg) would help him emigrate to the States. In fact Solti, by then 'Georg', had to spend the war years just teaching piano. Winning the 1942 Geneva Competition meant that he could perform for the public.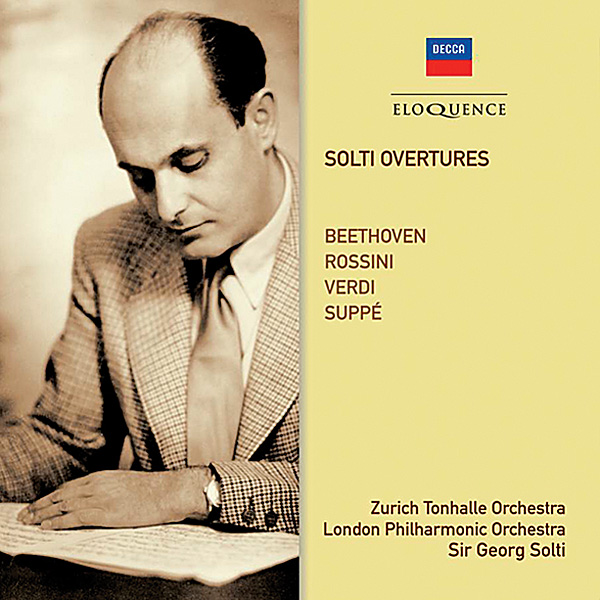 Postwar, he made his first recordings (1947) accompanying the violinist Georg Kulenkampff in Brahms's Sonata Op.78, Mozart's K454 and Beethoven's 'Kreutzer'. [currently on Eloquence].
Opera Appointments
Solti's conducting career had been on hold since his 1938 debut in Mozart's Marriage of Figaro, but 1946 brought an appointment to the Bavarian State Opera – as a novice R Strauss took him under his wing and Solti directed the orchestra during the composer's burial. 'Each singer broke down in tears,' he recalled when they performed a trio from Der Rosenkavalier.
Following a nine-year period at Oper Frankfurt Solti came again to Covent Garden, London, in 1961 as music director, where he earned the unkind epithet 'the screaming skull' because of his exacting rehearsing methods. But standards were raised and it became 'the Royal Opera'.
When separated from his first wife and staying at The Savoy Hotel, the popular television personality Valerie Putts came to interview him, Solti famously emerging from his bathroom in just a robe. They were married in 1967. Sir Georg died in his sleep aged 84. Two years earlier he had founded the World Orchestra for Peace, made up of international musicians rather like Japan's Saito Kinen Orchestra. But the last big major orchestra where he was music director was the Chicago SO. He was there for 22 years in that capacity, initially sharing duties with Giulini [Classical Companion, HFN Jun '18], raising the profile of the orchestra in part through many recordings – Beethoven, Brahms, Bruckner and Mahler cycles completed there – but also sheer hard work. He widened their repertoire with new works by Lutoslawski and Tippett.
In 1975 we had Solti's first complete Beethoven Symphonies set; on a bonus LP he talked with critic William Mann, suggesting his Beethoven was a 'golden mean' between the extremes of Toscanini and Furtwängler, and also that a conductor should record three cycles at different stages of maturity – in the late '80s he made a further set. I much prefer his earlier VPO recordings of Nos 3, 5 and 7 [Eloquence: ELQ4806596] to the dense sound of the Chicago orchestra, but cautiously I have added the 'Choral' to my Essential Recordings boxout. It's all taken slowly and heavily: impressive in a way and the audiophile LP transfer suggests a continuing demand. Solti's 1950 version of No 4, with the LPO, you can hear on Eloquence.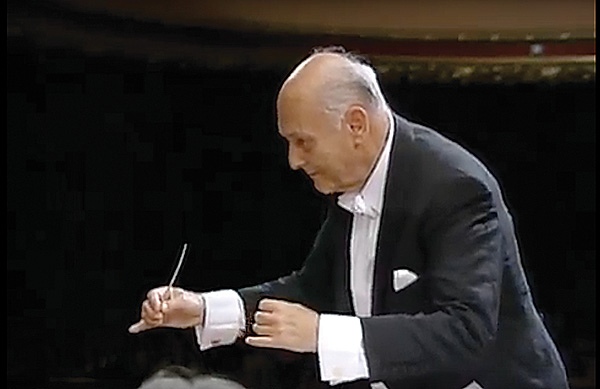 Unsurprisingly, Solti made several recordings of his compatriot Béla Bartók's music between 1952 and '97; his 1963 Music for Strings, Percussion and Celesta, with the London Symphony Orchestra, you can still have on CD although the 180g Speakers Corner LP transfer is no longer available. His LSO Concerto for Orchestra was also a demonstration LP.
With Murray Perahia, et al, he played pianoforte and directed in the Sonata for Two Pianos and Percussion [Sony] – there are session excerpts at www.youtube.com/watch?v=zEUldhKn_Fs] where Perahia says what a task master he was: 'work all the time… no coffee breaks. It's really intense'.
Big Presence
Loyal to Decca for the whole of his career he nonetheless resented Bernstein or Karajan appearing on the label, and said he'd be justified in jumping ship. Wikiwand lists the few exceptions, and has one or two never-published entries.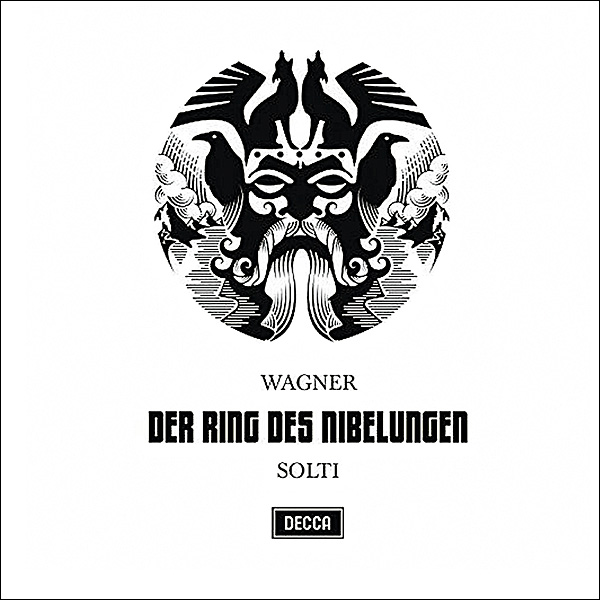 When he turned to Elgar, he used the composer's historic shellac recordings as a blueprint for tempi: the First Symphony [Decca 443 8562] was memorable for the phrasing in the slow movement. He began recording 'live' in 1989 and his last concert's main work, a Mahler Symphony No 5 with the Zurich Tonhalle (13th July 1987), is reissued as a Presto download.
Solti had huge stage presence, always appearing in formal dress. Those electric shock-like gestures made him unique to watch – have a look at the 1975 London Philharmonic 'Nimrod' clip from Elgar's Enigma Variations. The sudden convulsive gestures still figured in rapt, quiet music. Once, for some reason I was backstage after a Festival Hall concert and Solti came in, wearing his overcoat and hat ready to go home. He seemed a diminutive figure by contrast.