Simple Minds: New New Gold Dream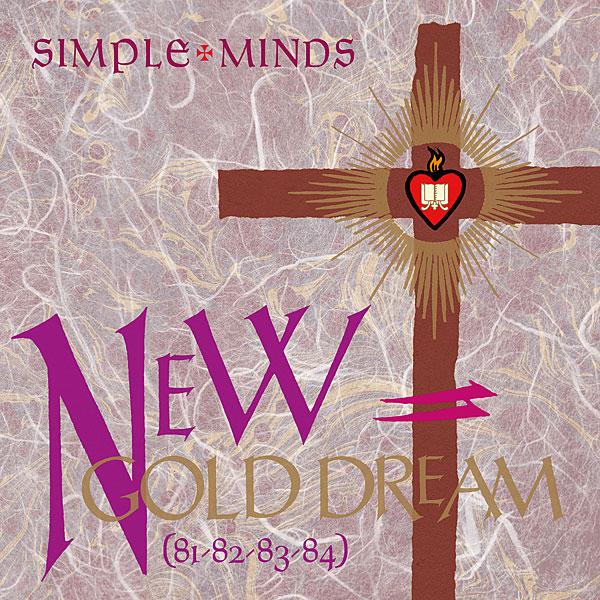 The group's fifth album was a turning point, paving the way for a career that would see them blossom from niche synth innovators to full-blown stadium rockers and in the process become the most commercially successful Scottish band of the 1980s
Simple Minds formed in Glasgow in 1977. Their name, which derives from a lyric from David Bowie's 'Jean Genie' now feels something of an odd choice, given the complexity of their sound. But people get used to a name and Simple Minds soon got a foothold in the post-punk milieu with their 1979 debut album Life In A Day.
After the cultural convulsion of punk and its year zero attitudes, Simple Minds, like their peers Ultravox! and Magazine, looked back to the earlier part of the decade for inspiration. The group owed a debt to Roxy Music and David Bowie – even to the archness of Cockney Rebel – but, with an arty disposition and with keyboard player Mick MacNeil's thoroughly modern synthesisers to the fore, they were also looking towards the future.
Robo Disco
The album missed out on the Top 40 but the band began to pick up attention from the music papers. In his review in New Musical Express in April 1979, Tony Stewart described the contemporary situation succinctly when he said, 'And it's only now in the post-punk interlude of calm that "sophistication" and "professionalism" can once again play a part'.
Its successor Real To Real Cacophony, released later that year, was a stronger, more characterful set, but in places it also felt somewhat derivative. Yet in common with many of their peers, Simple Minds also tried to avoid rock cliché, so rather than playing the single 'Changeling' with a standard backbeat, drummer Brian McGee favoured a robotic faux-disco groove, which was overlaid with edgy synth and guitar lines.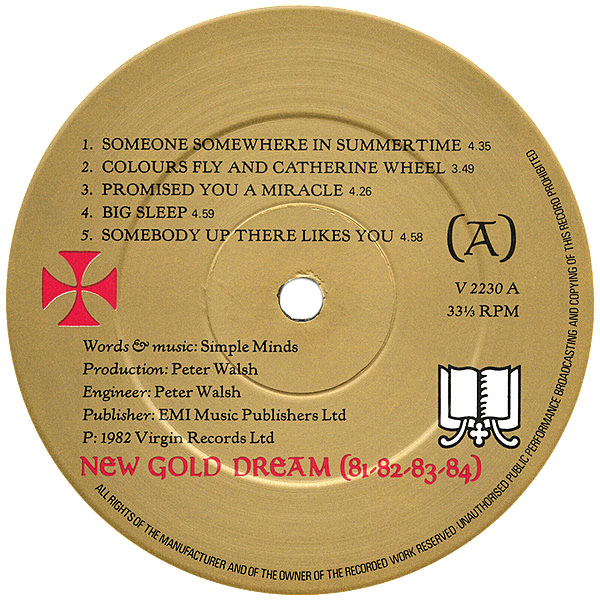 Cold Wave
From these brash beginnings Simple Minds began to get rather serious. The cover photo of Empires And Dance displayed a mysteriously lit stone bust of a military officer with a forbidding Schloss in the twilit background. It put the group on the edge of the so-called cold wave, whose practitioners at the turn of the decade – Gary Numan springs immediately to mind – purveyed an air of alienation and studied detachment at odds with the honest unpretentious t-shirted rockers of yore.
One might posit that David Bowie had started all this malarkey with the chilly instrumental 'Warszawa' on his 1977 album Low, and Simple Minds certainly encouraged romanticised notions of mainland Europe as a semi-mythical place where faded imperial grandeur sat alongside the dystopian remnants of totalitarianism.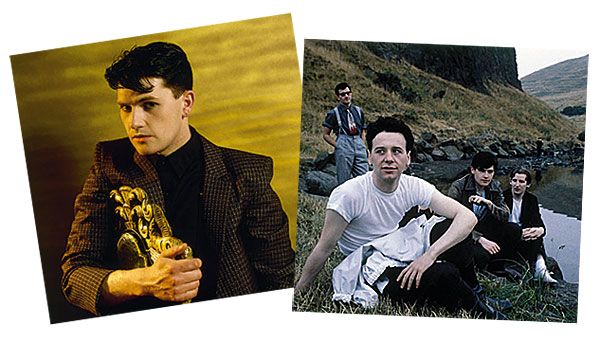 'I Travel' rides out on a motorik groove of sequencer pulses, with a treated electronic snare, like a souped-up take on Kraftwerk's 'Autobahn', with Kerr sternly intoning 'In central Europe men are marching'.
Losing Money
The combination was exciting, but could sound like a bunch of tourists who had become carried away and were trying too hard. When NME's Paul Morley, an avowed fan, looked back on this era he noted that, to some, the group had earned a 'duff reputation as kids muddling in areas that were roughly outside their scope'.
The double album Sons And Fascination/Sister Feelings Call was a significant development, with word-salad titles such as 'In Trance As Mission', 'Sweat In Bullet' and '70 Cities As Love Brings The Fall' reflecting the fragmentary, impressionistic nature of Kerr's lyrics. They were letting some space and light into their music, which illuminated the modernist monumentalism of the instrumental 'Theme For Great Cities'.