Ry Cooder: Paradise And Lunch Production Notes
Production Notes
The sleeve notes to Paradise And Lunch declare that it was mostly 'Recorded, mixed and originally mastered at Warner Bros Studios,
N. Hollywood'. For many years, Warner didn't actually have its own recording facility until in 1971 it bought Amigo Studios, which had been founded by producer Snuff Garrett about four years earlier.
Later, Amigo was routinely listed on album covers as 'Warner Bros. Studios, N. Hollywood'. So it's fair to assume that the album was recorded at Amigo by acclaimed producer Lenny Waronker and his close associate Russ Titelman.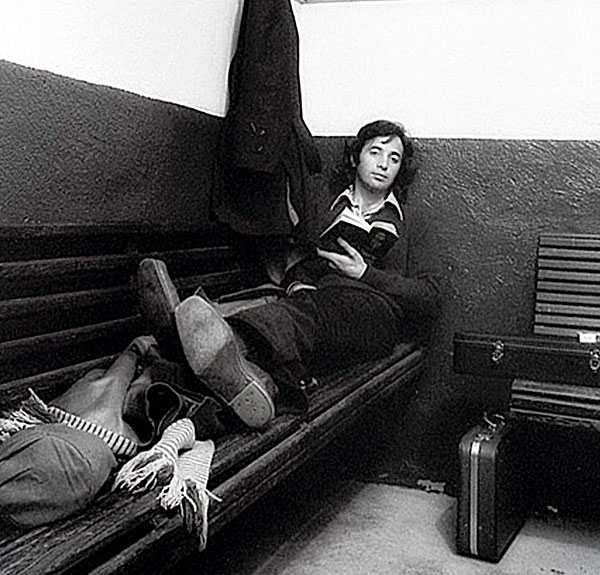 Waronker had first encountered Ry Cooder during The Everly Brothers' sessions for their 1968 album Roots, and was immediately impressed. He'd never heard anyone play bottleneck guitar before, but rated Cooder, 'an amazing character – you knew that when he walked in the room. You could tell this guy was so special'.
Waronker was ideally suited to working with Cooder because, as the child of a music biz family, he had grown up with Randy Newman, and the pair not only played ball games together, they also played artist and producer. 'We'd take an old standard, and I'd say, "Why don't you do it like The Drifters would?''. It was great fun for me. We used to know every song on the charts – who published it, who wrote it, how cool it was.'
Thus, even though he found his temperamental nature awkward, he understood Cooder's approach of discovering old, lost songs and rearranging them for a new audience. Indeed, in his first A&R role at Warner Bros, in 1967 Waronker had produced The Mojo Men's 'Sit Down, I Think I Love You' and Harpers Bizarre's 'The 59th Street Bridge Song (Feelin' Groovy)', both remakes of other acts' songs.