Quad Vena II Play Integrated Amp/DAC Page 2
As I use the VA-One for headphone purposes as well, I did the same with the Vena II Play and it worked a treat with three levels of Audeze cans and two Master & Dynamic models. Without forgetting what I wrote above about placing value in context, and how Vena II Play could be the heart of a decent main system, this is also an excellent choice for a desktop system... or headphone amp.
Miracle Play
Forget everything else that may irk me about the Brave New World because DTS Play-Fi works, and it is – to one who recalls Windows 3 – akin to a miracle. I felt like Rip Van Winkle, as if he fell asleep in 1959 and woke up with a Samsung Galaxy in his hand. But my role here is to assess the sound quality, not the wireless frippery, so I listened to the myriad services available at various degrees of resolution, as well as reel-to-reel tape and vinyl.
Yes, amidst all this digital-through-the-aether wizardry is a proper MM stage – and it's a good 'un. In keeping with price, I hooked up an under-£350 Pro-Ject turntable with its own arm and Ortofon MM cartridge – the one that looks like the old Concorde – and sat back to hear Quentin Collins All-Star Quintet's A Day In The Life [Chasing The Dragon VALC013] direct-cut LP. Whoa. The Vena II Play threw out a massive soundstage, showed sufficient attack and even delivered the rich bottom end the LP possesses.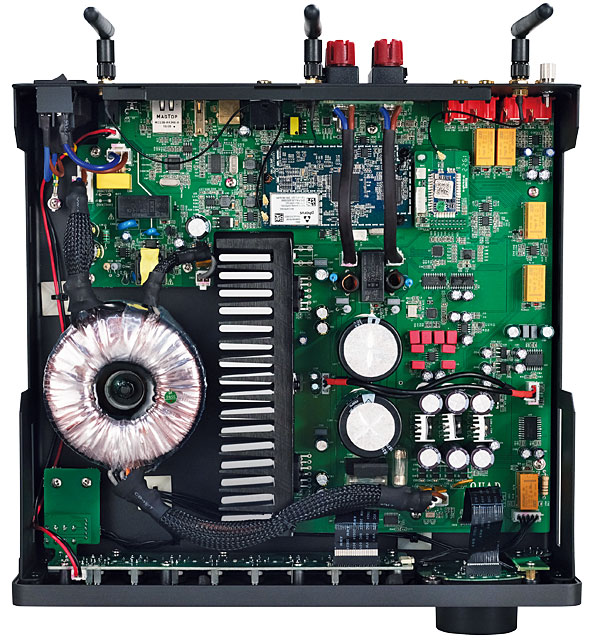 Playing an LP through this unit served to illustrate, in spades, why some of us prefer analogue to digital, which I'm certain wasn't the intention of Vena II Play, but hey, stuff happens. And this turns out to have real analogue chops, so there is no hyperbole if your Quad dealer tells you that the Vena II Play shows its prowess with both digital and analogue sources.
No Clear Winner
Because my web provider is risible, and as there are no absolutes nor control over streaming feeds as I far I can tell, then I mainly used HDTracks and Amazon downloads at various resolutions, from MP3 to 192kHz. I also had good results with Wolfgang's Vault (live concerts at 320kbps MP3) streaming, and swiftly preferred the sound quality of the Wi-Fi connections.
A Paul McCartney concert in Washington, DC, recorded on the 4th of July 1990, was good enough to show variances between connection types and even streaming sources. I hate to admit that iPad vs Mac Air vs elderly iMac vs Huawei P30 Pro yielded different results, but – to confound me – there was no clear winner. Via my aged desktop Mac, the soundstage was wider, while the Mac Air sounded cleaner, if less open. The Huawei phone shocked me by being so coherent, while the iPad was the warmest-sounding. This was going to be a half-dozen eggs – curate's, that is.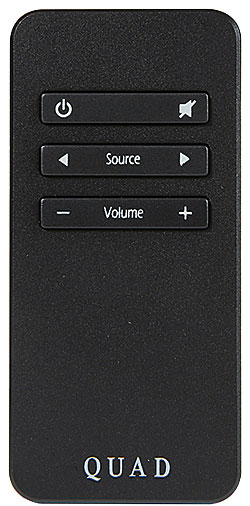 Repeatable whether using the least distinguished of sources – the music stored in my phones and iPad – or the best (tape and LP), the Wi-Fi link consistently bettered other non-wired avenues, especially when it came to the naturalness of the upper frequencies. I suppose one chooses either/or depending on the devices' options.
Little Honey
Flipping from Wi-Fi to Bluetooth showed the latter to be a case of convenience over quality. It has a graininess that I found most irritating when using headphones, because the sound isn't tempered by space between music and listener. When I used hard-wiring, the sound acquired discernible refinement. I hate to even go here, but I could even detect differences in digital cables.
Having tried everything bar voice activation, I turned to the best source imaginable strictly to pass verdict on the sound quality. I was already impressed by what the Vena II Play offered for the money: everything. I cannot overstate what a little honey of a unit this is, but then I was already enamoured of its tubed sibling, the VA-One. But I had to feed this the best signal I could, so the Pioneer RT-707 reel-to-reel was enlisted, and loaded with Ray Charles' Live In Concert [ABC-Paramount ATC846; 7½ips tape].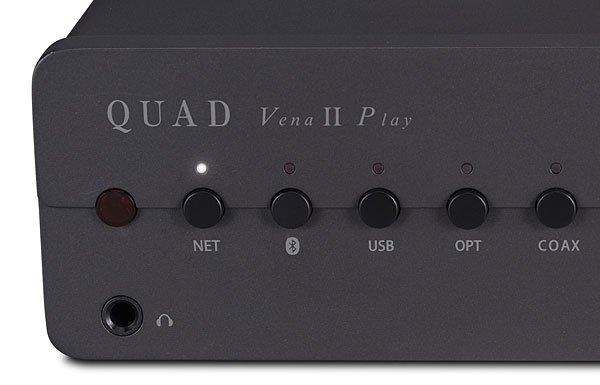 Piano stage left, ringing out with all the naturalness you could hope to hear. Audience arrayed around and to the sides, percussion on the right. Ray himself just left of centre, precisely where the pianist/vocalist would be sitting. Silky, smooth, open – 'Hallelujah I Love Her So' was punctuated by authentic-sounding saxophone and brass while the 'door knocking' on the snare drum had punch and crispness to dazzle.
Above all, it was sounding so spacious that it delivered what I couldn't quite derive from the live McCartney feed. The Vena II Play was an open window into this audiophile-grade recording. £799? I am humbled.
Hi-Fi News Verdict
I've been recommending Vena IIs (and VA-Ones) to non-audiophile friends as a no-brainer answer to creating affordable, pleasurable, painless systems; now I can add the Vena II Play for those that insist on going wireless. It really is a dazzlingly accomplished answer to the modern needs of people who don't want traditional separates, and I can only marvel at its fool-proof connectivity. Wow! Wireless that works!