The Powerhouse Also In HFN This Month
Also In HFN This Month In 1996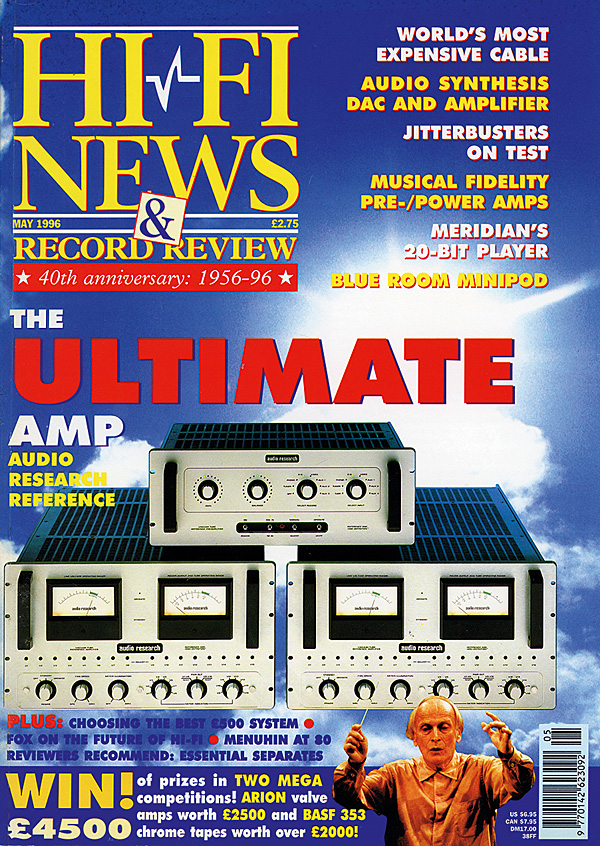 TO BE THE BEST
Profile of Be Yamamura, guru of bespoke hi-fi, and his company Yamamura Churchill.

BRIT BITS
Peter J Comeau hears the new 20-bit version of Meridian's
well-known 508 CD player.

CHEAP Es
Musical Fidelity has unveiled a less expensive alternative to its E200/E300 combination – the E20 and E30 pre/power amplifier. Alvin Gold listens.

RECORDING ANGEL
Philips' IS5021 Sound Enhancer is heaven-sent for the recording enthusiast, says Martin Colloms.

JITTER BUGGING
Paul Miller surveys products promising to reduce jitter from CD players. On test are the Audio Alchemy DTI Plus, Monarchy Audio DIP, Theta TLC and Trichord Pulsemaster.

QUARTER MASTER
Peter J Comeau gives his verdict on Castle Acoustics' quarter-wave Howard SII loudspeaker.

KRELL KPS30i
Can the US company's latest CD player offer its high-end sound at a less alarming price, wonders Martin Colloms?