Pink Floyd: Animals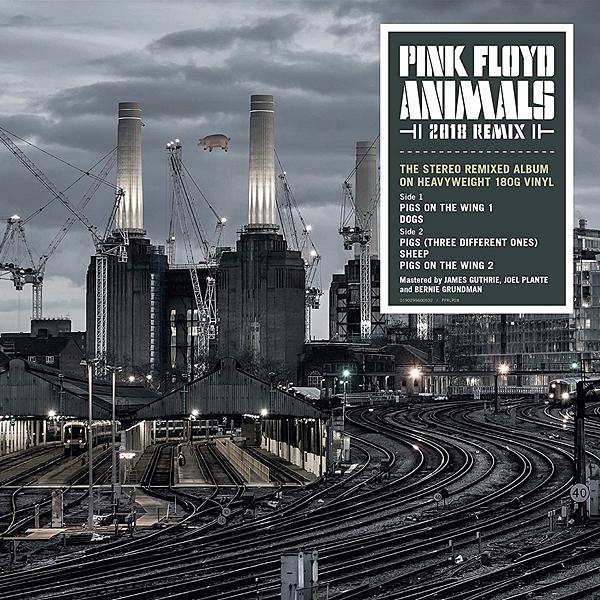 For the group's tenth album, Roger Waters put his own spin on George Orwell's famous parable. The result was 'nobody's favourite Pink Floyd LP', says Steve Sutherland
Kate Bush had her Bronte. And her Joyce. The Doors had their Blake via Huxley. Dire Straits had their Shakespeare. Led Zeppelin had their Tolkien. The Police had their Nabokov. It seems like since time immemorial rock and pops stars have plundered literature for lyrical inspiration. Even Ozzy had his Crowley. And Pink Floyd were no exception.
For the Floyd – or more specifically Roger Waters – it was Orwell's Animal Farm, although in the band's early days, when Syd Barrett was briefly the leader, Kenneth Grahame's Wind In The Willows provided the title for the group's debut album, The Piper At The Gates Of Dawn.
Once Waters assumed control, Pink Floyd took a turn away from the hippy-dippy stuff towards far darker material. Ummagumma's 'Careful With That Axe Eugene' was aural schlock horror for headphone acid-heads, while 'One Of These Days' ('One of these days I'm going to cut you into little pieces'), which opened Meddle, was nicely psychotic. And by the time they'd arrived at 1973's Dark Side Of The Moon, a sociological cynicism had crept into the Floyd's work, a nihilism that couldn't get over the fact that, no matter how many daft rituals we create for ourselves, we are all going to die, even the greedy rich. Call it fatalism.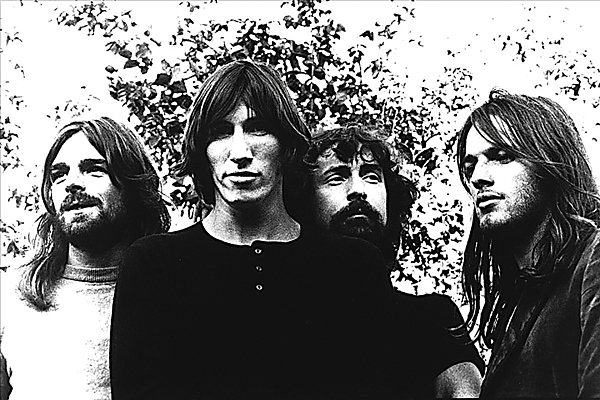 Leading The Way
The band's tenth LP, Animals, was largely Waters' work. Previous composition contributors David Gilmour and Richard Wright were waylaid by personal concerns, leaving Waters to enthusiastically grab the rudder. His fellow band members gave him an inch, and he took a fair few miles. With a megalomaniac energy, Waters foisted a morbid view upon Pink Floyd and, hence, upon us all. The irony, of course, was that in imposing his iron will upon the group, he was acting in the same way as the dictatorial regimes he took to berating.
What was most immediately apparent was he'd fallen out of love with pretty much everything about being rock royalty. As Pink Floyd came to make Animals, Waters seemed to view his profession as a trifle, useless unless it was trying – and succeeding – into hammering some sense into the lame-brained dolts who bought his records and maintained his luxurious lifestyle. Of course, losing respect for your audience is a dangerous place to find yourself career-wise, but it can also be invigorating artistically, allowing a freedom of expression and experimentation that pandering to fan expectations won't allow.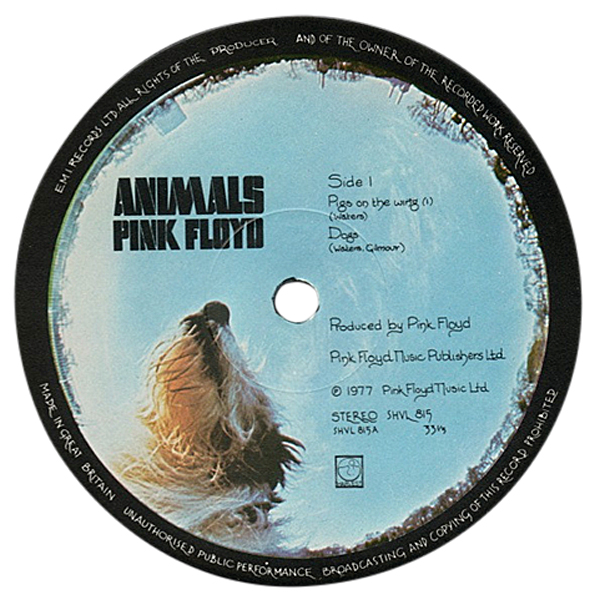 This is all by way of a lengthy preamble to the fact that Animals is probably nobody's favourite Pink Floyd LP. To be honest, listening to it, top to tail, is not what you'd call an enjoyable experience. Nor was it meant to be.
Four-Legged Fiends
Back to Animal Farm. In George Orwell's book, published in 1945 as a disgusted comment on the failure of Russian communism, the pigs – aristocrats, etc. – rule, and the sheep – that's us – meekly do their every bidding; the revolution to overthrow the hierarchy eventually leading to more of the same. In essence it's The Who's 'Won't Get Fooled Again', but Waters' version does allow a chink of hope into the scenario; Stalinism is replaced by capitalism, the dogs are the baddies and the sheep ultimately do 'em in.
Still, it's a brooding, ominous work spread across three very long tracks – 'Dogs', 'Pigs (Three Different Ones)' and Sheep – book-ended by a couple of fragments. It's also what you might call a bit stodgy, devoid of the knowing humour that occasionally raised its head above the parapet on previous Floyd releases.
Upon its debut in January 1977, NME called Animals 'one of the most extreme, relentless, harrowing and downright iconoclastic hunks of music to have been made available this side of the sun'. Melody Maker said it was an 'uncomfortable taste of reality in a medium that has become in recent years increasingly soporific'. Rolling Stone magazine chimed in too: 'Floyd have turned bitter and morose. They complain about the duplicity of human behaviour (and then title their songs after animals – get it?). They sound like they've just discovered this – their message has become pointless and tedious.'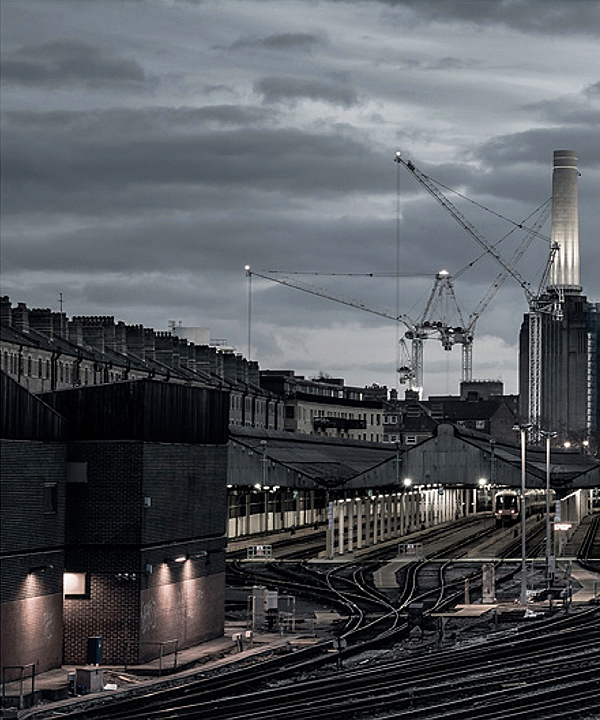 And Pigs Might Fly
Rolling Stone had a point. A problem with Animals is that Orwell's book, hardly a subtle piece, had by-and-large become a cliché by the time Waters seized upon it. I recall, back in the early 1980s, Edwyn Collins of post-punk band Orange Juice – an erudite fellow with a grand sense of humour – sharing a joke where Paul Weller, fumbling his way to political conviction, would proclaim: 'Hey, I've just read this great book. It's called Animal Farm! You should read it!'
Anyway, it's probably fair to say that Animals is more famous for its cover, where a giant inflatable pig floats over the wreck of Battersea Power Station, than it is for its musical or lyrical content. The album's mismatch of symbolism and delivery was soon rectified by its follow-up, the grandiloquent Wall project which amplified Animals a millionfold with its infamous presentation and lyrical cynicism. The Wall concept was born during the 'In The Flesh Tour' that was meant to promote the Animals album. On the final date in Montreal, Waters felt that the rowdy audience down the front weren't affording his work the attention it deserved and he spat at them, which led to him devising the idea of building a wall between himself and his undeserving fanbase.
Boiling Waters
These days Roger Waters will have nothing to do with Pink Floyd. He tours and releases records as a solo act and remains relentless in his opinionating. Like him or loathe him – and it's actually possible to do a bit of both – he still sees conspiracies and injustice hidden in plain sight, everywhere. Our blind ignorance infuriates the poor fellow to boiling point, making him just as likely to rail against the West's support of Ukraine in its struggle against Russia, or rant about one of his recent gigs not being covered by the local press in Toronto.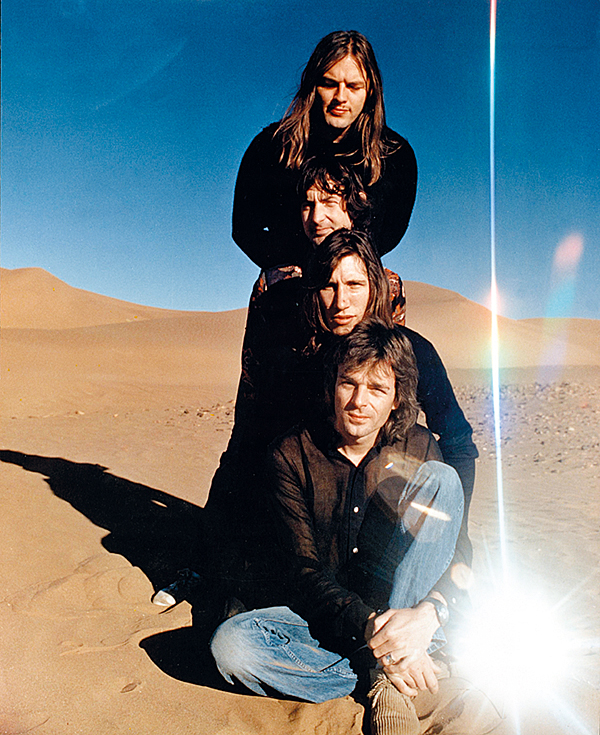 Indeed, the latter incident is indicative of Waters' worldview. On discovering his omission from local news was because music journalists had chosen to review gigs by The Weeknd and Drake instead, he said: 'With all due respect to The Weeknd or Drake, I am far, far, far more important than any of them will ever be, however many billions of streams they've got. There is stuff going on here that is fundamentally important to all of our lives'.
Re-Release Verdict
In 2018, long-term Pink Floyd engineer James Guthrie completed a new stereo remix of Animals, but its release was delayed until now by squabbling between Roger Waters and David Gilmour. The 180g vinyl [Pink Floyd Records PFRLP28] features gatefold packaging and a 32-page booklet, plus reimagined cover art designed by Aubrey Powell of Hipgnosis. A 'Deluxe' edition adds CD, Blu-ray and DVD-Audio copies, the latter two with 5.1 mixes also by Guthrie. HFN