Nina Simone: Black Gold Page 2
I make no apologies for the history lesson we've just been through because, in researching Black Gold, it struck me that if you were ever going to make a movie about one song, 'To Be Young, Gifted And Black' would take some beating.
Crosstown Traffic
It's wonderful from start to finish, dripping with past injustices, yet heroically hopeful for the future – proud, optimistic, defiant and beautiful. Simone wrote the music, her bandleader and ace keyboard player, the estimable Weldon Irvine Jr, wrote the lyrics.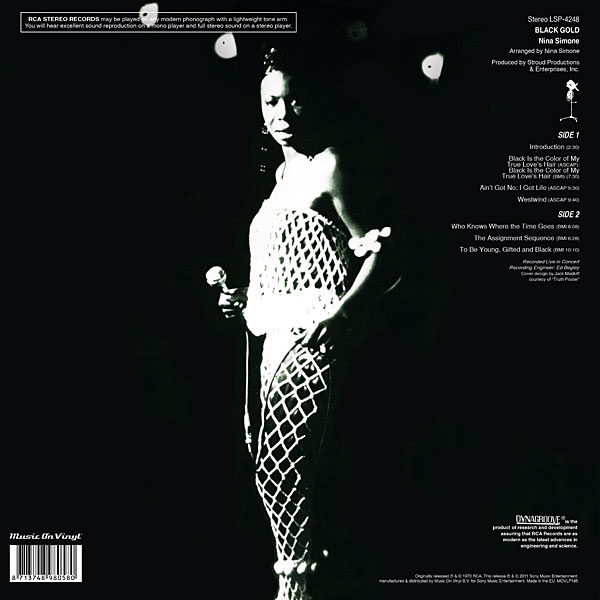 Here's what he had so say about the process before he blew his head off with a shotgun on the front lawn of a Uniondale office complex in New York on the 9th of April 2002. 'It was the only time in my life that I wrestled with creating,' he said. 'Usually, I just open the door and it comes.'
It took 14 days. 'I was in my Ford Galaxy on my way to the bus station to pick up a girlfriend from down south. I was stopped at a red light at 41st Street and Eighth Avenue when all the words came to me at once. I tied up traffic at that red light for 15 minutes as I scribbled on three napkins and a matchbook cover.
'A whole bunch of irate taxi drivers were leaning on their horns. I wrote it, put it in the glove compartment, picked up the girl, and didn't look at it until she got back on the bus to go home.'
When he finally read it, he was awestruck. He remembers thinking, 'I didn't write this. God wrote it through me'.
Simone introduces the song on the album thus: 'It is not addressed to white people primarily. Though it doesn't put you down in any way... it simply ignores you. For my people need all the inspiration and love that they can get.'
She was quite something was Nina Simone. She's introduced here as the High Priestess Of Soul and who are we to argue?
Born Eunice Kathleen Waymon on February the 21st, 1933, in Tryon, North Carolina, she began playing piano at church from a very young age. Her concert debut, a classical recital, was given when she was 12. Simone later said that during this performance, her parents, who had taken seats in the front row, were forced to move to the back of the hall to make way for white people but that she refused to play until her parents were moved back to their front seats.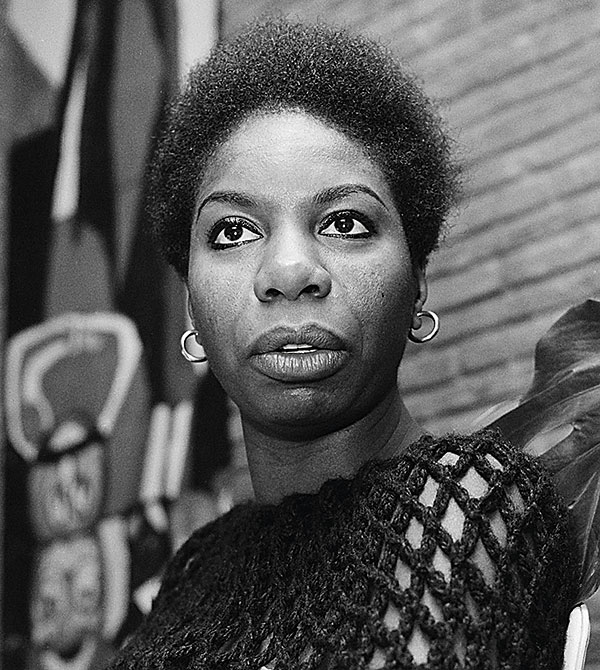 That pretty much set the scene for the rest of her mighty career and you can hear all the pain and defiance right here on Black Gold, recorded live, exhausted and emotional, in New York's Philharmonic Hall on the 26th of October 1969.
'Black Is The Colour Of My True Love's Hair' is haunting, almost holy, and wonderfully sexually ambiguous with guitarist Emile Latimer's moving vocal coda. The famous hit 'Ain't Got No, I Got Life' is a song that could only have come from someone who had suffered and survived, 'Westwind' is a conga-driven thing of grace and beauty, Sandy Denny's 'Who Knows Where The Time Goes?' sage and forlorn. And then there's 'YG&B', a celestial celebration to end the show.
Simone was nominated for it but the Grammy for Best Female R&B vocal performance went to Aretha Franklin who, in 1972, recorded 'Young Gifted And Black' and named a great album after it. The flaming torch, once again, passed on.
Re-Release Verdict
Recorded live in 1969, the eight songs arranged by the singer and engineered by Ed Begley for Stroud Productions, Inc, Nina Simone's album Black Gold was first released the following year in the States as an RCA Victor 'Dynagroove' LP [LSP-4248 – UK No SF8142] with cover art as seen here for this limited edition 50th anniversary reissue. This is a Music On Vinyl 180g pressing [MOVLP195] limited to 1500 copies with black and gold marbling. Quiet surfaces and a flat copy! HFN