James Taylor: Sweet Baby James Alternate Format Discography
Alternate Format Discography
Original Release (1970)
Although it was an album recorded in under a week, there didn't seem to be any corners cut in terms of either musicianship, songwriting or production. Peter Asher's subtle but effective hand on the console, alongside Bill Lazerus' quality engineering, let James Taylor's songs breathe. Added to Darrell Johnson's mastering, this meant that the first pressings [Warner Bros. WS 1843] of the record were of excellent quality, even if advances in technology a few decades later would still allow for a touch up here and there.
The only gripe most had with the first editions that appeared on the orange Warner Bros label of the initial UK incarnation was that 'Oh, Susannah' was misspelt without the 'h' on the end. For shame…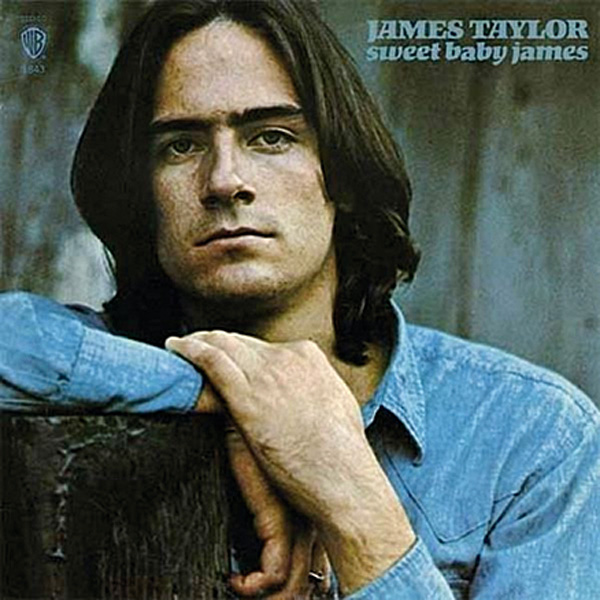 Original CD Release (1984)
James Taylor's profile had dropped considerably by the mid-'80s, particularly in the UK, so his albums didn't see a lot of work put into them in terms of added extras, or remastering for the new silver disc format. The album appeared on CD for the first time in Canada [Warner Bros CD 1843], but collectors with a penchant for inventive packaging might be tempted by the Japanese version of the CD from 2006 [WPCR 12508, pictured above], which is presented as a 'Mini LP Vinyl Replica', with cardboard sleeve, OBI strip, replica Warner Bros inner sleeve and replica poster.
Special Edition
The 2011 remaster by renowned audiophile favourite Audio Fidelity, for its limited edition '24 Carat Gold' series, is surely the pick of the remastering jobs for Sweet Baby James on disc [Audio Fidelity AFZ 118]. The brass on 'Steamroller Blues' has greater bite, there's a little more detail to be detected in Taylor's guitar picking, and the definition of the strings and percussion is also improved. Whether that's enough to justify reinvesting, though, is questionable. Furthermore, Audio Fidelity's reputation, and limited supply, means you'll struggle to get much change from £50 or so for a mint-condition copy.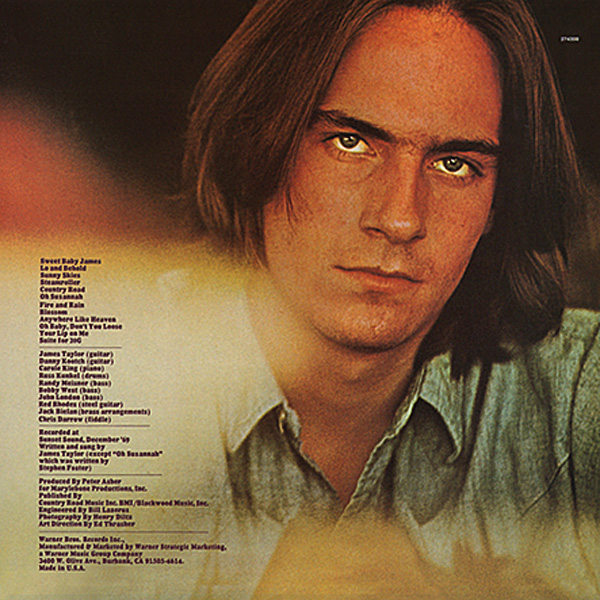 Audiophile Vinyl Release
Warners remastered the album on 180g vinyl in 2008 [Warner Bros 274300, pictured below] with the help of the redoubtable Steve Hoffman and Kevin Gray, and the work the duo did on it has generally gone down well with fans of heavier platters – so much so that, like the audiophile CD equivalent, it's a costly proposition getting your hands on one.
The same applies to when the Hoffmam/Gray remastering was used on the Barnes & Noble limited edition reissue on lighter weight vinyl in 2017 [Warner Bros 274300 with 'Barnes & Noble Exclusive' sticker]. Still, while this masterpiece might have been made on a budget, if it's worth buying 52 years later it must warrant a little extra investment, right?