Hansa Berlin Page 2
Another yarn has a worse-for-wear Bowie on stage in a cabaret club doing an off-the-cuff set of Sinatra numbers and being boo-ed.
All naughtiness aside, though, the pair did get down to business. Bowie recorded three albums here – Low in 1976, Heroes in '77 and Lodger in '79; the trio now revered as the Berlin trilogy.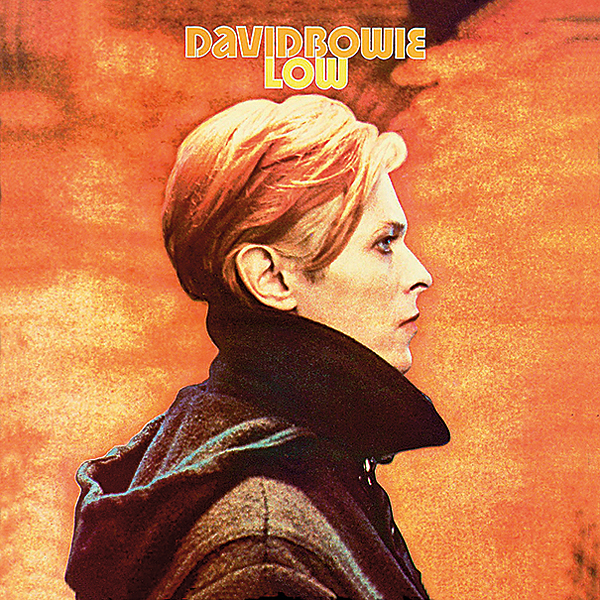 At the time, the studio complex was surrounded by overgrown fields and skeletal ruins with a view of cars, rubble and the site of the Führerbunker. It was this view from the control room window that inspired Heroes' title track. The lyrics, 'I can remember/Standing by The Wall/And the guns/ Shot above our heads/And we kissed/As though nothing could fall', were assumed to be about a pair of anonymous Cold War lovers in a secret tryst. But it was later revealed that Bowie's then-married co-producer, Tony Visconti, had sneaked off for a snog by the wall with German backup singer Antonia Maass – an assignation witnessed by the great man himself from a studio window.
Darkness And Dust
On board to aid production was also that creative wizard Brian Eno and between Bowie, Visconti and Eno they cooked up a whole new genre of dark, decadent-sounding heavy Eurorock that was to inspire many an impressionable young dreamer, including Martin Gore of Depeche Mode. The
latter, while recording Some Great Reward and Black Celebrations at Hansa during the early 1980s, was so enamoured of the studio's privacy – without an integrated control room, only a camera would connect the producer and sound techs sitting in the adjacent mixing room, invisibly watching and listening in – that he regularly took to doing his studio stuff in the nude.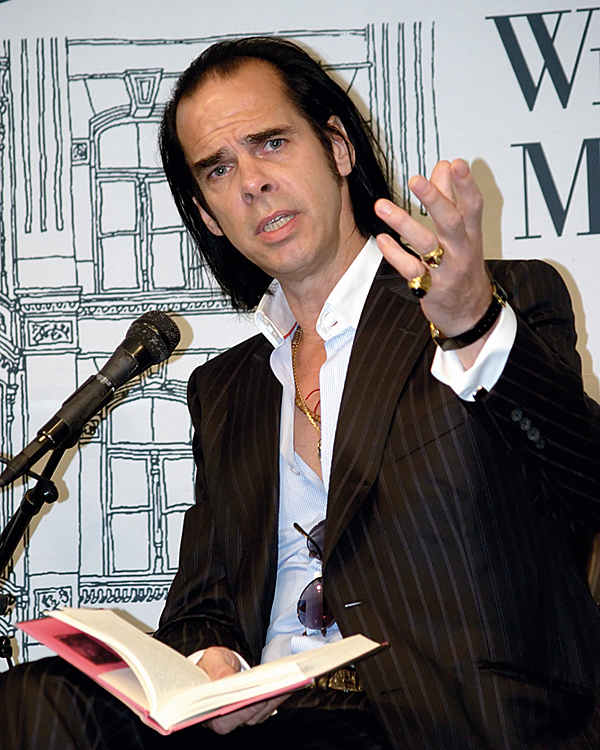 As prep for his own trilogy, Bowie had recorded and produced Iggy's magnificent 1977 album Lust For Life at Hansa. The heavy-lifting on its predecessor, The Idiot, had taken place at Giorgio Moroder's Musicland Studio in Munich, but the pair moved to Hansa's Studio 1 to mix it and, taken with their first experience of the facilities, this is where Lust For Life was birthed – an album which, in turn, pretty much created Joy Division, The Psychedelic Furs, Simple Minds, et al.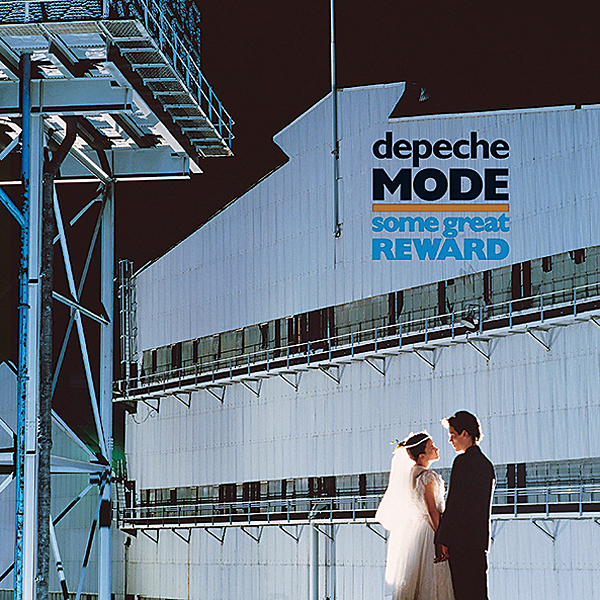 At a cost of about a twelfth of hiring, say, Abbey Road, Hansa's attractions were both vibey and pragmatic. Critics often eulogise the 'Hansa sound', a product of the attitude and atmosphere of the place. When Bowie and Iggy got down to doing Lust For Life in Studio 3, the spirit of experimentation allowed them to play reverb off the building's walls, while the vocals were recorded through an in-house guitar amplifier.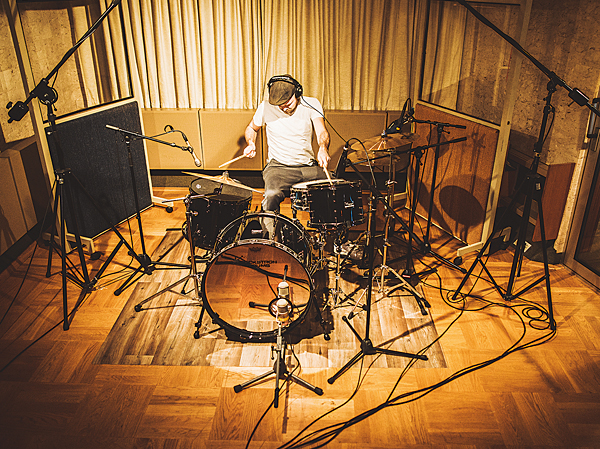 Depeche Mode sampled parts of the building itself on their Some Great Reward LP, right down to the sound of a pebble rolling across the studio's windowsill. Pretty much anything was permissible although the sound engineers did get a little worried that Einsturzende Neubauten might go through the floor with the power hammer they were using for percussion!
Barry Adamson, who played at Hansa in 1985 with Nick Cave And The Bad Seeds on the band's The Firstborn Is Dead, reckons it, 'has a darkness in the dust. Something you can use', while Cave himself says: 'Berlin gave us the freedom and encouragement to do whatever we wanted. We'd lived in London for three years and it seemed that if you stuck your head out of the box, people were pretty quick to knock it back in. Particularly if you were Australian... [In] Berlin it was the opposite. People saw us as some kind of force rather than a kind of whacky novelty act.'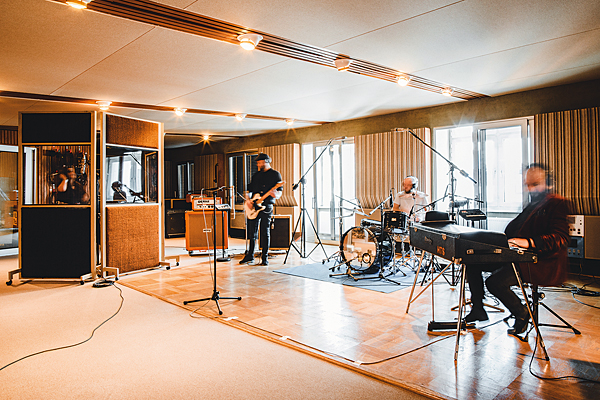 Others to enjoy the Hansa experience include U2, with Achtung Baby here in 1991, the Pixies who recorded 1990's Bossanova here, and Siouxsie & The Banshees, who put together their Tinderbox covers album here in 1986.
Studio Tour
However, from the 1990s on, the demand for large studios began to diminish so the Meisels decided to dismantle Studio 2, restoring the Meistersaal to its original state as a concert hall. Studios 1 and 3 and the Mix Room are still run as a recording facilities for hire, and there is a shop and studio tour which can be booked at the Hansa website.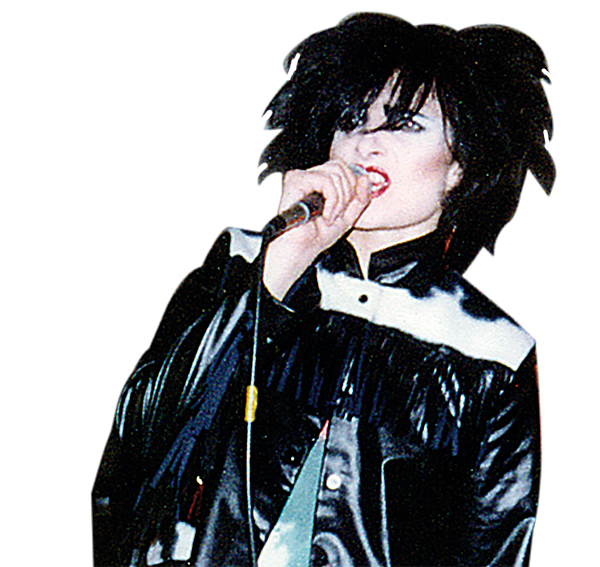 'Nothing else sounded like those albums', Bowie later recalled. 'Nothing else came close. If I never made another album it really wouldn't matter now, my complete being is within those three. They are my DNA... It was an irreplaceable, unmissable experience and probably the happiest time in my life up until that point… I just can't express the feeling of freedom I felt there.'