Genesis: Foxtrot Production Notes
Production Notes
The recording sessions for Foxtrot took place at Island studios, London, during Aug/Sept '72. Charisma was keen, in Banks' words, for Genesis to 'lighten up' and make a more commercially successful record than Nursery Cryme and so Bob Potter, who had recently engineered for Charisma's top-selling act, Lindisfarne, was drafted in. He wanted to cut the solo mellotron intro to 'Watcher Of The Skies' – which regularly elicited cheers when it opened the band's live shows.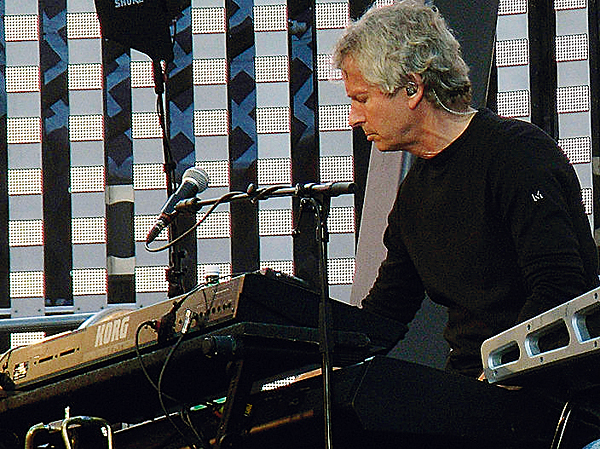 The group then brought in David Hitchcock, who had worked the previous year with Caravan on In The Land Of Grey And Pink. Hitchcock, in turn, changed engineers, bringing in John Burns (who produced the next three Genesis albums). At that point Genesis had only one backing-track down on tape and just five more days to finish the entire album.
'My role with Genesis was to try to work out what was in their heads and make it feasible to get that onto tape. And there was so much to fit in there that it was more a logistics exercise,' Hitchcock said later.
With 'Supper's Ready', Genesis were concerned that they would have to do full 23m takes, but Hitchcock – who'd produced Caravan's similarly lengthy 'Nine Feet Underground' – suggested they 'could record it in segments and cut them together in a master track,' to use his words. 'Or record and mix them separately and cross-fade.'
In 'Willow Farm' Gabriel sings 'Mum to mud to mad to dad', his voice apparently changing from female to male and back again. Although this sounds as if it might have been done by tape manipulation, 'Peter came up with an idea that he wanted to do the vocal through helium,' he says. 'And so we had to get helium into the studio.'