EAT Jo No5 cartridge Page 2
Then we come to the electrical settings. Here I may upset some, because I rarely use factory settings, preferring to establish the load by ear. This cartridge calls for 20ohm, but I preferred it at around 100ohm. I used this with the obvious phono stage, EAT's own E-Glo, with its plethora of adjustments. Suffice it to say, the cartridge responds vividly to both changes in the loading and VTA adjustments, so do be prepared to exercise patience and a willingness to search to find its sweet spot.
Hey, Jo...
Wow… straight out of the box, making music in ten minutes, barely fiddling with the precise settings, the Jo No5 immediately demonstrated the kind of prowess I associate with freaky/tweaky Japanese moving-coils. You know what I mean – the sort that come in little unmarked boxes, are made by aged descendants of samurais and sho-guns, cartridges which exhibit that certain je-ne-sais-quoi which rocked the hi-fi world 40 years ago and forever relegated moving-magnets to second-class citizen status.
It has bloom, that wonderful, airy, blossoming sound that suggests it was voiced by someone who spends a lot of time listening to massive orchestras. I tested this theory by playing Jackie Gleason's A Taste Of Brass [Capitol SW2684], and was staggered by the majestic scale from start to finish. This chubby, green pick-up – its stoutness coincidentally paying homage to the rotund comedian – filled the room with an enormous soundstage and a real sense of occasion like that of being at a concert.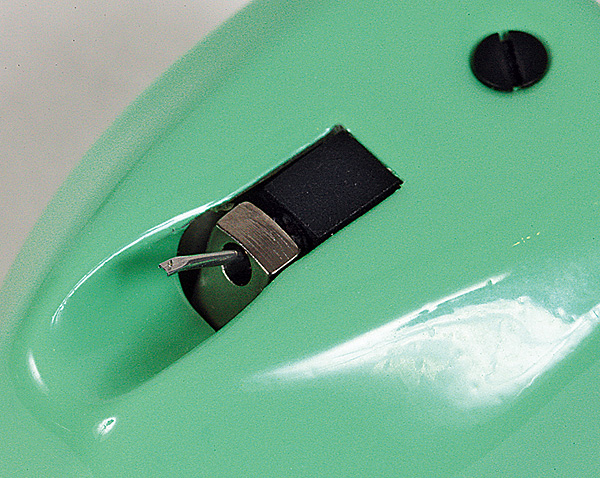 Better still was the impact and the transient attack of the instruments that gave this LP its name. While not as incisively sharp as the Koetsu Urushi's katana-like stop-start to every note, the punch of the trumpets on 'A Taste Of Honey' was nearly as visceral and convincing as the sound of big band brass from reel-to-reel tape. This cartridge has rock-worthy punch, which surprised me because I was expecting the performance to be biased toward silkiness and finesse.
Sonic Presence
Ruth Brown's Miss Rhythm [Pure Pleasure PPAN18026] was my lone mono title during the listening sessions, the cartridge forming a nice, tight central image. If not quite as expansive as that of the Koetsu Urushi or Onyx [HFN Nov '17] or, to be even more extreme, the DS Audio Master 1 optical cartridge [HFN Dec '17], it was still 'full' enough to make you forget that you were listening to a single channel.
As ever, mono frees the (analytical) listener from having to deal with spatial concerns. Focusing on Ms Brown's vocals, the sound was detailed enough to convey both nuance and power. This is critical with a performer of this versatility, a singer whose delivery could both caress and carouse, whether performing like the mistress of standards on 'Book Of Lies' or the mother of rock 'n' roll on 'Somebody Touched Me'.
These 60-year-old (and more) tracks, though stylistically of their era, possessed sonic presence through the EAT cartridge that was as vivid and contemporary as anything that might be belted out by a current chanteuse. While it is not the most transparent cartridge I've used, the Jo No5 cut through the years, revealing playback that snaps and sizzles. It has always been a test of a good system or individual component to hear what it can do with less-than-audiophilic, archival releases. It speaks volumes of the Pure Pleasure label's handiwork with this LP and the Jo No5's adept traversing of the groove.
Gutbucket Blues
Yin-and-yang: next up was one of the finest-sounding releases I've ever had the privilege to experience. Doug MacLeod's Break The Chain on two 45rpm LPs [Reference RM-2519] is so natural-sounding that noted audiophile/collector/horn evangelist John Howes, upon hearing it when I visited him, took just seconds to say, 'I have to get me a copy of this!'.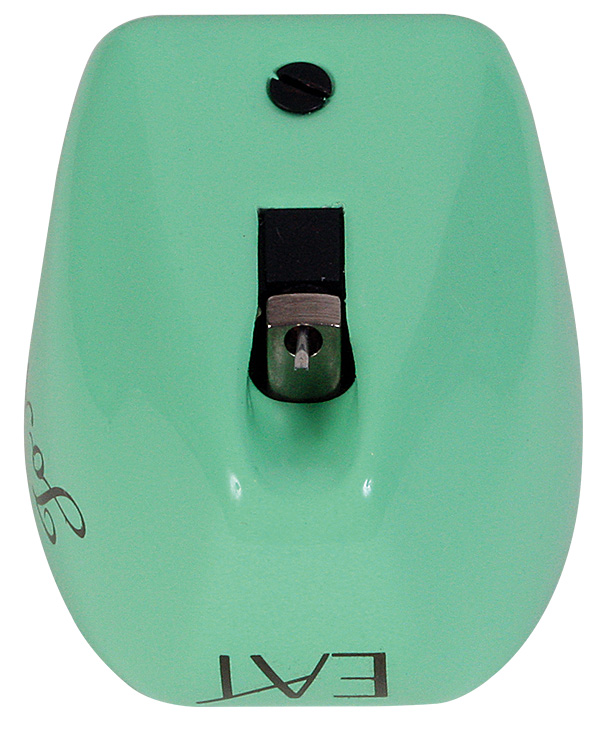 It's a smorgasbord of gutbucket blues, peppered with semi-conversational moments, fluid guitar and that funky/rustic juke-joint sort of percussion, the entire affair oozing with atmosphere. Here the Jo No5 managed to convey the metallic-yet-liquid sound of bottleneck guitar and that kind of almost-lazy drumming which suggests battering away on cardboard boxes rather than a stretched-tight skin.
As required and hoped for, the Jo No5 conveyed all the gravel in MacLeod's voice, handling textures with the kind of confidence that hints at greatness. This baby loves voices as much as it loves layers of instruments. Moving from powerful and punchy recordings to this more intimate set revealed the cartridge's ability to treat diverse genres with utter equanimity, which thus precludes the thankfully-unfashionable practice of branding a component by suitability for specific types of music – for example, a 'jazz' or 'rock' speaker.
Since Jozefina and her husband Heinz (CEO of Pro-Ject Audio), are both fanatical classical and opera lovers, and neither rock- nor jazz-oriented, when I opened the container I wondered if I might not be the right person to review this cartridge. Yet I found I was listening to a moving-coil that is near-universal in its impartiality – almost humble in its even-handedness. Anodyne it is certainly not. Rather, the Jo No5 is impeccably balanced, wholly musical and a true delight.
Hi-Fi News Verdict
EAT's Jo No5 is the antithesis of my beloved Deccas or Denon 103s, which flaunt their personalities with the chutzpah of a Kardashian. Instead, it is superbly neutral and mature, despite physical appearance suggesting a show-off. It may lack the ultimate finesse of a top Lyra or Koetsu cartridge, but at £999, it delivers 90% of their performance for 20% of the cost. And that's spelled B-A-R-G-A-I-N.