Donald Fagen The Nightfly Page 2
Recalling the sessions some years later, Fagen revealed, 'With "I.G.Y." we started out with a rhythm- machine to get the feel, then used a sequenced synth for the backbeats, then I put down a bassline for reference using the piano, then Greg Phillinganes came in to put the basic thing down with the Rhodes. At that point, we had the basic track'.
It's interesting that, although the album was an attempt to evoke the 1950s, Fagen's methodology was the polar opposite of that era's '1,2,3,4!' live in the studio approach to making records.
As always, Fagen's perfectionism made demands on his players that went above and beyond the call of duty. During his brilliantly arranged cover of the 1956 Drifters' hit 'Ruby Baby', for example, he demanded isolation between the left and right hand parts on the piano in order to achieve a left hand that was more laid-back than the right. 'I tell you,' said Michael Omartian, 'there's no piano player on the face of the earth that could accommodate that.'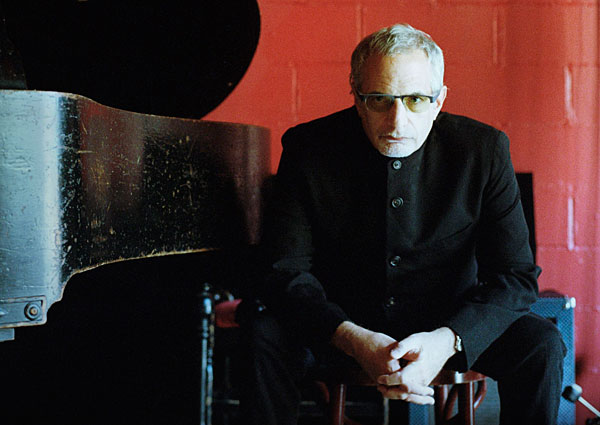 However, Fagen was able to achieve what he visualised by having Omartian and Greg Phillinganes sit side by side at the keyboard each playing a part for only one hand.
His perfectionism was also evident in his time-consuming approach to recording his vocals. Chief engineer Roger Nichols has related how Fagen would record his vocals over and over again, using the newly available digital editing to patch together the phrases and fragments of lines which he felt were the best. 'As far as the general public is concerned,' reckoned Nichols, 'the first or second take would have been just fine and everybody would have been happy with it – except Donald'.
The dance-groove oriented 'New Frontier' offers arguably the most Dan-like lyric on The Nightfly, Fagen hitting on a Tuesday Weld lookalike at a party in the family bomb shelter. 'I was trying to show how ridiculous fall-out shelters were,' he explained. 'The concept that there was any real life possible after an all-out nuclear war… I thought having a party was a good way to display that in a funny sort of way.'
Weird Feelings
Whether it's 'The Goodbye Look' with its superb bossa nova grooves, 'Walk Between Raindrops' where Phillinganes' keyboard bass is doubled with Will Lee's electric bass to achieve a weird simulation of an acoustic upright bass, or the title track in which Fagen conjures up the spirit of his imaginary deejay, there's no filler on this album. Every track can be heard again and again, and every listen will yield previously unnoticed details.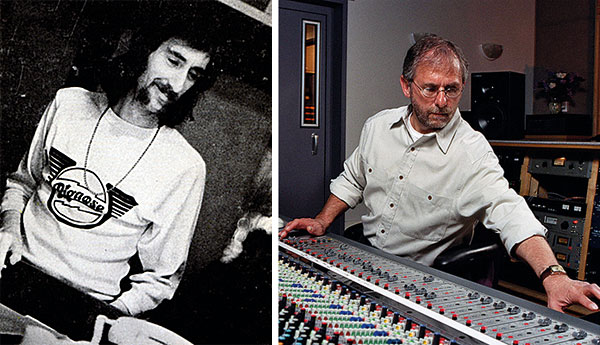 'During the final mix down of the album, I started to feel kind of funny,' Fagen has said. 'And that feeling turned into an even weirder feeling that had to do with work and love and the past and morality and so forth. I wouldn't complete another CD until 1993. So I'm glad I made The Nightfly before a lot of the kid-ness was beat the hell out of me – as happens to us all.'
On its release, The Nightfly reached No 11 on the Billboard chart, with 'I.G.Y.', peaking at No 8 on the Adult Contemporary chart. Although the 'New Frontier' and 'Ruby Baby' singles didn't do so well, the album eventually achieved platinum status in the US and UK.
Despite its commercial success, The Nightfly seems to have taken a personal toll on Fagen, and he went into therapy soon after its completion. 'I had come to the end of whatever kind of energy was behind the writing I had been doing in the '70s, and The Nightfly sort of summed it up for me in a way.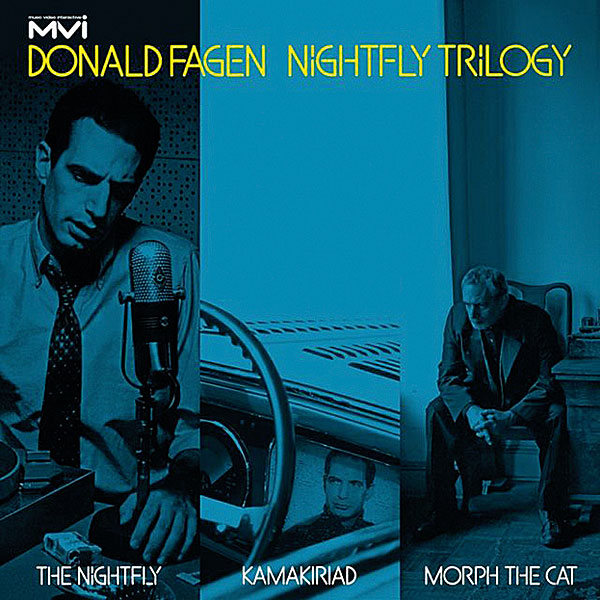 'And although I would work every day, I essentially was blocked because I didn't like what I was doing. I'd write a song and then a week later I just wouldn't connect with it at all. It seemed either I was repeating myself, or else it just bored me. It wasn't relevant to what I was going through at the time.'
Thankfully, Fagen did eventually overcome his psychological problems, but what no-one knew in 1982, was that The Nightfly would eventually have to be perceived as part of a trilogy. Fagen has since gone on record stating that his three solo albums are thematically connected, with The Nightfly presenting the perspective of a young man, 1993's Kamakiriad showing the outlook of the artist in middle-age, and 2006's Morph The Cat revealing the thoughts of a man in the final stages of his life.