Daft Punk: RAM (180g vinyl)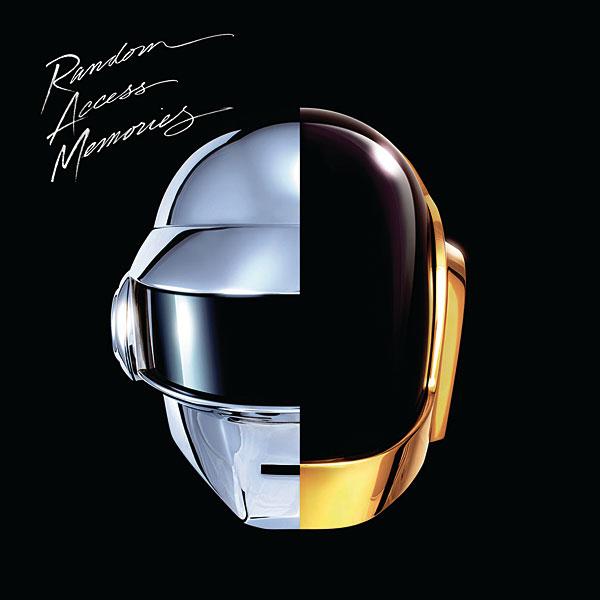 Four years in the making, this swansong album from the electronic music pioneers swapped samples for session musicians. Steve Sutherland celebrates its brilliance
What if you could reinvent your life and have another go at it, starting somewhere, somewhen else? Me, I'd opt to have been born a decade earlier and I'd have moved to Los Angeles in 1965, aged 17. That way I'd have been hanging around the Sunset Strip in 1967 where, at the Whisky A Go Go alone, I'd have seen Love, The Doors, The Byrds, Jimi Hendrix, Buffalo Springfield, Moby Grape, Spirit, Janis Joplin, and Them with Van Morrison. I might even have hopped a short haul or thumbed a ride to Monterey where the Pop Festival was, as they say, happening.
This was the year soundtracked by Sgt Pepper, Surrealistic Pillow, The Velvet Underground & Nico, Piper At The Gates Of Dawn, Safe As Milk, Soul Finger and Time Has Come. This was my golden era when a raft of incredible, mind-blowing, pioneering music was released that no one could ever remotely have envisaged. Such times when the stars align come along very rarely, but it did happen again relatively recently. And this was in 2013, to be precise.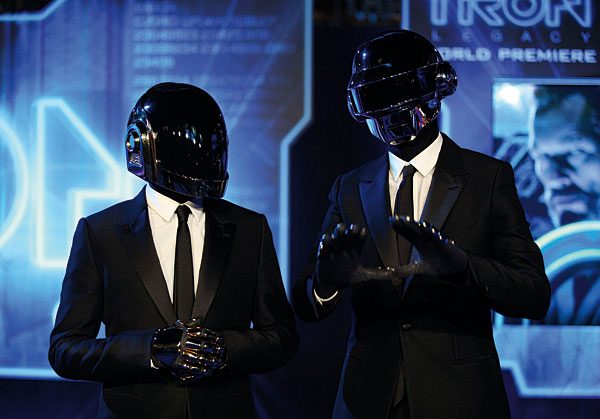 Going Out On Top
This was the year that, when we weren't really looking, a slew of landmark albums arrived. They included Yeezus, Modern Vampires Of The City, Reflektor, Wakin' On A Pretty Daze, MBV, Old, The Next Day and – staring down at all of them imperiously from the top of the heap – Random Access Memories. This was an album so brilliant and which proved so popular that, after giving it some thought, its creators, Daft Punk, decided neither they – nor anybody else for that matter – could ever better it. So, they quit.
The problem for them – and the absolute opposite of a problem for us – was that RAM re-energised the past, established the present and prescribed the future so completely that there was literally nowhere else to go. Lead single 'Get Lucky' was not just the Song Of The Summer, but A Song For All Summers. Inescapable. Irresistible. And, amazingly, not even as good as the other Pharrell Williams track on the album, 'Lose Yourself To Dance'.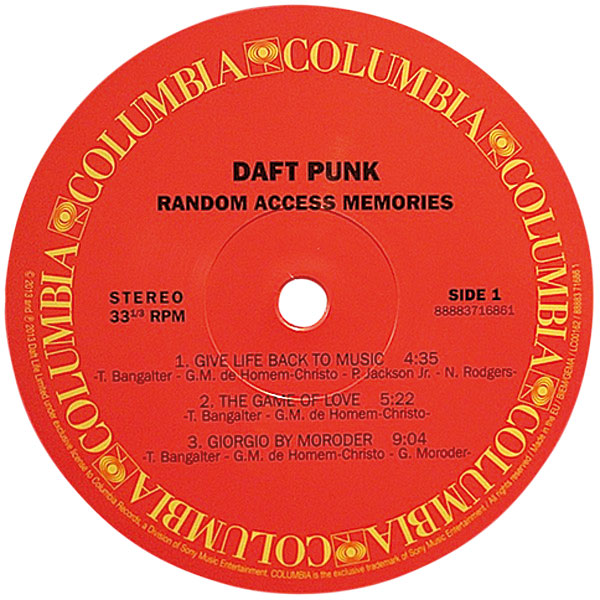 You know the details but, to recap briefly, Random Access Memories was the fourth studio album released by the French electronic duo Thomas Bangalter and Guy-Manuel de Homem-Christo. Their chosen name, Daft Punk, was a joke but their music was anything but. By the time they came to bringing RAM to fruition, they were the world's most famous practitioners of electronic dance and always appeared dressed as robots. LCD Soundsystem wrote a song about them ('Daft Punk Is Playing At My House') and pretty much everyone else just genuflected in awe of their genius.
Making Memories
RAM wasn't one of those records that appears by fortuitous happenstance. It was planned and honed over four years of recording, re-recording and re-re-recording at Henson, Conway and Capitol Studios in California, Electric Lady Studios in New York City, and Gang Recording Studio in Paris. Much of the material was performed by carefully recruited session musicians, chief among them Chic's groovemaster guitarist Nile Rodgers, whose signature sound led to RAM being widely described as a throwback disco LP. Other collaborations featured Animal Collective's Panda Bear, The Strokes' Julian Casablancas and old-school songwriter Paul Williams Jr. They even arranged for synth king Giorgio Moroder to muck in with a spoken word autobiography so the album could pay homage to his mighty influence. The whole thing was an audacious experiment that came across as an aural love letter to the sheer joy of creating sound.
Way Out West
The idea, according to Bangalter, was to create something warm and real, like the material they'd heard on LPs recorded in the 1970s and early '80s – a 'west coast vibe' referencing such acts as Fleetwood Mac, The Doobie Brothers, Eagles, Michael Jackson, and Steely Dan. They also wanted to create a musical journey, at one point considering making the album one long track. But, not for the first time during the recording process, they changed their minds and took a different tack.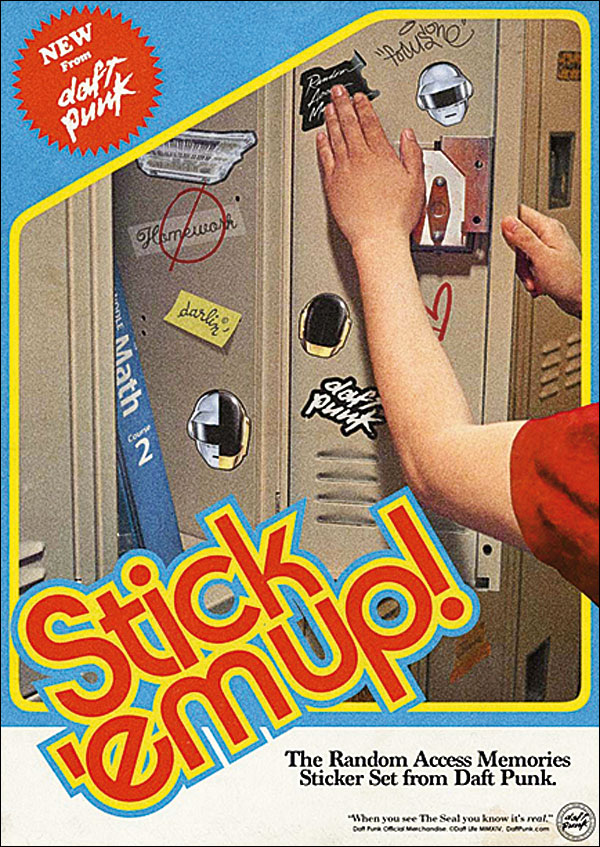 'We wanted to do what we used to do with machines and samplers, but with people', explained Bangalter. 'The idea was really having this desire for live drums, as well as questioning, really, why and what is the magic in samples?… It occurred to us it's probably a collection of so many different parameters; of amazing performances, the studio, the place it was recorded, the performers, the craft, the hardware, recording engineers, mixing engineers, the whole production process of these records that took a lot of effort and time to make back then.'
Great Expectations
They took their time over RAM because they knew it had to be not just great but important. Musicians were sworn to secrecy, not a note was leaked. They used their own money rather than a record company advance, so they could experiment at their leisure, and not be under pressure if any one direction proved a dead-end or a false start.
The results were greeted at the time of RAM's release with a mix of awe and bafflement. Rolling Stone said: 'It's completely ridiculous. It's also remarkably beautiful and affecting'. Q called it: 'A mind blower'. Entertainment Weekly: 'Daft Punk are working hard to make robot pop feel human again'. Today it just sounds, and feels, monumental and it makes me somehow wish that others might have been brave or foolhardy enough down the years to do a DP and bail out at their peak. Imagine none of those Rolling Stones LPs after Exile On Main Street, no more of Bob Dylan's mumbling post-Highway 61 Revisited, no more Who after Who's Next.
And there's a reason we're honouring RAM in this issue. To celebrate its tenth anniversary, it's being re-released with an extra disc of 35 minutes of bonus content plus a Dolby Atmos version. None of which, of course, anybody wants or needs. It's perfect as it was, merci beaucoup.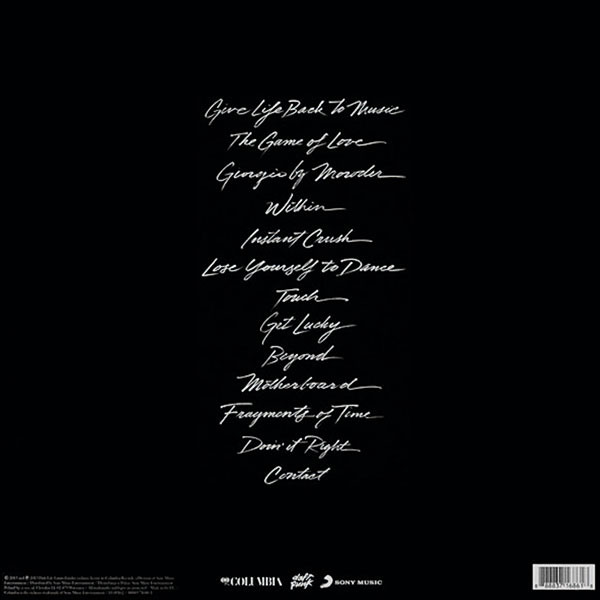 Re-Release Verdict
This 10th anniversary reissue of Random Access Memories comes in a triple LP box set, with gatefold cover, on 180g vinyl [Sony/Columbia 19658773731]. The original 13 tracks are joined by nine bonus tracks, including 'outtakes', demos and 'Horizon', which previously featured on the album's 2014 Japanese CD release. Also included in the set are a poster and 16-page booklet. A double CD version [Sony/Columbia 19658801032] is also available. HFN