Beethoven: 250th Anniversary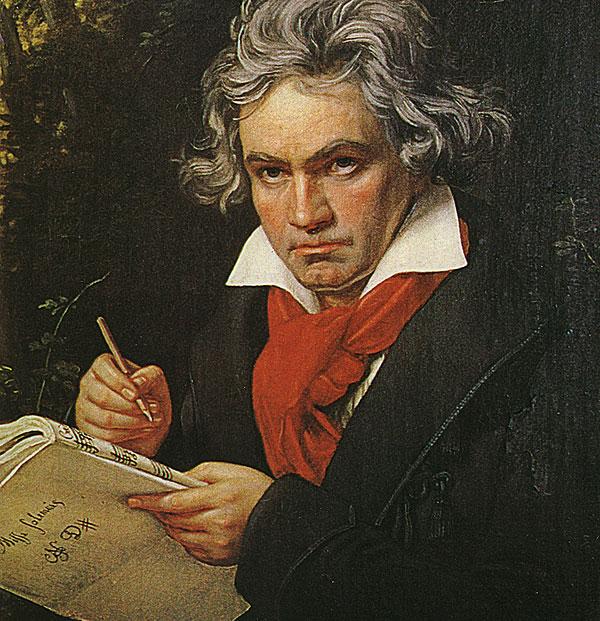 Warner Classics and Deutsche Grammophon are early to the party, with huge boxed CD editions. Christopher Breunig suggests more affordable library must-haves
In 1970, Deutsche Grammophon marked the bicentenary of the birth of Beethoven with LP box sets, part reissue partly new recordings, to provide the first comprehensive Edition. (Philips did much the same for Mozart but marking 200 years after he had died – this time all CDs.)
Ludwig van Beethoven was born in Bonn, probably on the 16th of December 1770. The exact date is unproven but we know he was baptised on the 17th. His grandfather (same name) had come from an Austrian Duchy now a part of Flemish Belgium, to Bonn via Cologne, to become Kapellmeister.
Edison First
The first recording of any piece of music composed by Beethoven was made in 1889 by one of Edison's engineers. It was part of his Romance for violin Op.50, played with pianoforte accompaniment. Arthur Nikisch's 1913 shellac set, with the Berlin Philharmonic, was at one time believed to be the very first recording of Symphony No 5. But we now know that it was preceded by an Odeon version conducted by the little-known German composer Eduard Künneke and produced in August 1911. That December he also recorded the 'Pastoral' Symphony and later import copies to the UK carried no label credit, as we were then at war with Germany!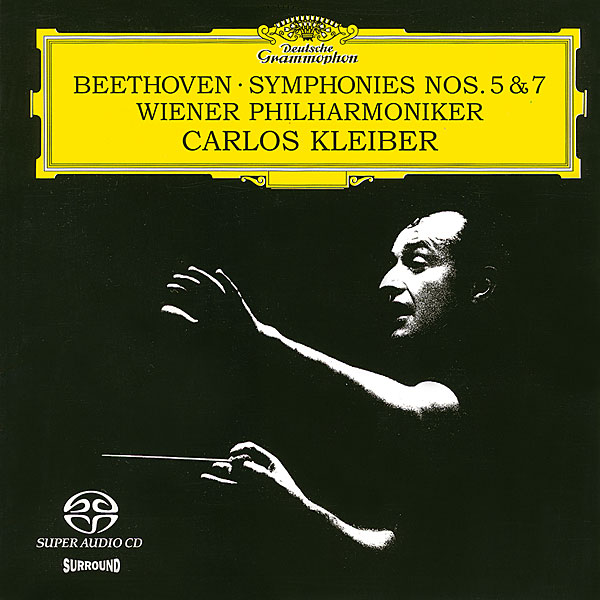 If you can find the necessary £220 for the Decca/DG 175-hour 'Beethoven 2020' box [483 6767] you'll find just the first movt of the Nikisch Fifth. If you cannot, well just have fun exploring the lavish promo at www.beethoven-playon.com. Unlike the 1970 Edition this one is full of duplicated works but has music never recorded before.
The Fifth which made a lasting impact in the LP era was Erich Kleiber's with the Amsterdam Concertgebouw [Decca, Sept 1953]. It had been engineered by Kenneth Wilkinson ('Wilkie') and later licensed to Linn as an audiophile LP. It's now in a 12CD box [482 3952] or downloadable in CD-quality.
Other recordings I'd not like to be without are Karajan's from 1962; the first Klemperer/Philharmonia, which came out as a 10in mono LP [reissued on Naxos 8.111248] and which you can hear on YouTube; and Carlos Kleiber's with the Vienna Philharmonic.
Poet And Piano
Karl Böhm could be a dull old stick but in his early '70s DG/Vienna cycle one Symphony is outstanding: the 'Pastoral'. It's separated on a CD with Schubert No 5 [447 4332].
Karajan's first EMI/Philharmonia series had a better No 6 than any of his Berlin remakes, and Warner Classics has a 96kHz/24-bit mono option [part of 2564633735]. Only a few years ago the 'Choral' was discovered as a stereo tape, and for HvK completists Warner issued it as a mid-price CD [2564609030]. But the 1963 Berlin is in a different league [see Essential Recordings].
Otto Klemperer's Kingsway Hall No 9 from 1957 introduced the Philharmonia Chorus but was superseded by a live Festival Hall version with the same singers, issued by Testament [SBT1177]. His 1955 Philharmonia 'Eroica' was a great interpretation, and indispensable [Warner 5677402].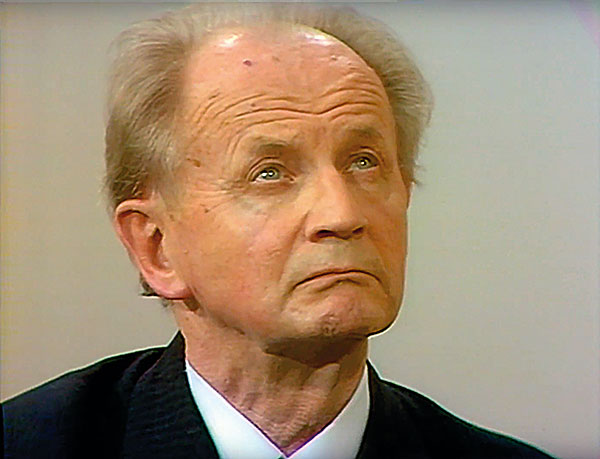 My favourite Beethoven pianist is Wilhelm Kempff [Classical Companion Dec '15], whom DG used to promote as 'the poet of the piano'. He had a gentle improvisatory freshness ideally suited to the early Piano Sonatas – like Op.2:2 or Op31:1, with its sunny Adagio grazioso. He made two complete LP sets, also recording most of them first as 78s.
I rather wanted to avoid multiple sets here and it's good to find highresaudio.com now has some remastered Kempff couplings from the 1960s stereo cycle, making a good introduction to his playing.
But you need at least a sample of the Artur Schnabel 1930s cycle (the first ever to be made). Warner's reissue CD set was disappointingly transferred – rather like the EMI LP box-sets versions – and we are fortunate in also having Mark Obert-Thorn's transfers for Naxos. Schnabel was technically erratic as he strived to plumb the depths and rages of Beethoven but had a unique authority. The disc with the 'Appassionata' [8.110761] would make a good starting point.
Brendel, Levit or Schiff are the common recommendations for the Diabelli Variations, but my preferences remain with Rudolf Serkin – the 1957 Sony or perhaps the Prades live one on Music & Arts – and the young Martin Helmchen [Alpha ALPHA386].
In Kempff's two sets of the five Piano Concertos, both with the Berlin Philharmonic, he plays his own cadenzas, rather than the composer's. That aside, they're equally recommendable [DG/Presto 476 5299, mono with Paul van Kempen; GG 427 2372, stereo remake with Ferdinand Leitner].
Claudio Arrau made a very lovely 1964 recording of No 4, with Haitink accompanying, and you can still find it as a 2014 transfer Japanese import CD [Decca UCCD-4853].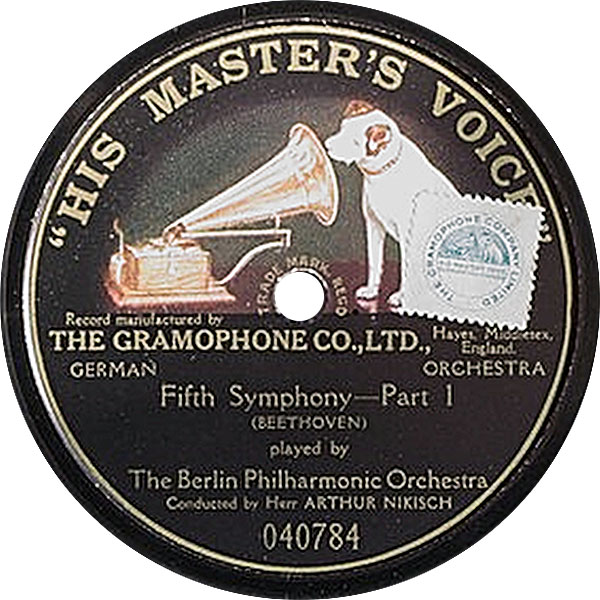 It's not unusual to find violinists recording the Violin Concerto now preferring a cadenza (including a part for the tympanist) Beethoven wrote for his piano concerto transcription. Wolfgang Schneiderhan was first to adopt this on a spacious, finely engineered1962 Berlin LP with Eugen Jochum conducting [Speakers Corner SLPM 138999]. It was, incidentally, DG's first stereo LP to come with no mono counterpart.
Vinyl Threesome
I think, though, that I'd want also to have one of Menuhin's versions. I used to play endlessly the Philharmonia one with Furtwängler conducting; Warner has this as an 'Original Jacket' CD [2564607597].
Schneiderhan is also violinist in DG's Triple Concerto with Janos Starker, Geza Anda and Fricsay conducting his Berlin RSO [483 6399; 180g vinyl]. It's odd that the – notorious? – EMI Karajan/Richter/Oistrakh/Rostropovich and Sony's Serkin/Laredo/Parnas also came out as vinyl reissues [Hi-Q Records/Speakers Corner].
If you wanted to explore the String Quartets, Tully Potter's exhaustive treatise is essential reading. We disagree over the Tokyo Qt, agree over the Takács… It predates the Belcea's excellent set [Alpha ALPHA262] where you can download single works, or all, as required in 96kHz/24-bit resolution. Where to start? The F-minor Op.95, 'Serioso', I'd say.
The Cello Sonatas have always done well on records and the DG Fournier/Gulda stands the test of time. Perlman/Ashkenazy for the two popular 'Spring' and 'Kreutzer' Violin Sonatas [Decca 4757509].