Avtech Awards 2016/2017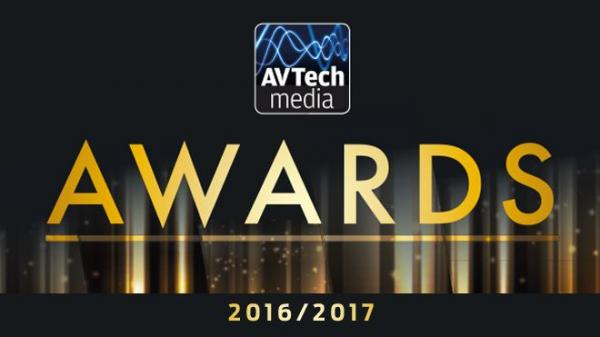 Welcome to the AVTech Awards for 2016/17, where once again the UK's trio of premium AV magazine brands – Hi-Fi Choice, Home Cinema Choice and Hi-Fi News & Record Review – come together to celebrate the very best hardware you can buy.
Collectively we test and review more hi-fi, TV and home theatre equipment than any other organisation in the UK, with hundreds of pages of editorial content published every month! Our Awards are informed by this pool of experience, stretching from headphones and portable music players to flagship floorstanding loudspeakers; from 4K TVs to projectors and Ultra HD Blu-ray players; from media streamers, USB DACs and headphone amps to turntables, integrated and pre/power amplifiers and every black box and cable in between.
So whether you're a two-channel music fan or home cinema enthusiast, or someone seeking the best of both worlds, let the AVTech Awards be your guide...

---
Best Floorstanding Loudspeaker
Quad Z-3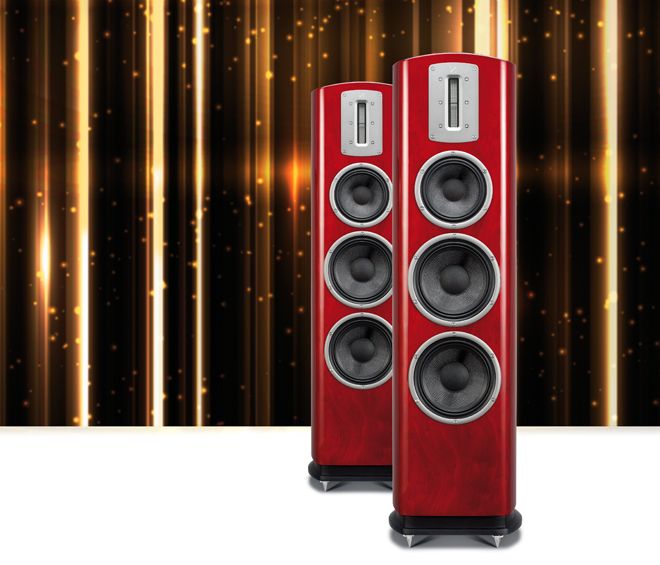 Quad's Z-3 floorstander possesses an almost chameleon-like ability to 'become' the music rather than bend it to its will. Much of this is to do with the 90 x 12mm ribbon tweeter, which is dizzyingly high in resolution and vanishingly low in distortion, bringing a sense of realism to transients and textures that even the best dome tweeters will struggle to match. Throw in a beautifully judged 150mm midrange driver partnered to a brace of well controlled and impeccably mannered 175mm bass drivers and you've got a floorstander that sounds as good as it looks.
Product Details
Price: £2,500 (pair)
Type: Three-way floorstanding loudspeaker
Weight: 19kg
Dimensions (WxHxD): 267 x 965 x 340mm
Distributor: IAG Ltd
Review: Hi-Fi Choice 416
---
Best Standmount Loudspeaker
Monitor Audio Bronze 2
In the same year that Monitor Audio unveiled its most expensive loudspeaker ever, it's an affordable standmount that's stealing headlines, and five minutes in the company of the Bronze 2 explains why. This loudspeaker has the knack of resolving fine harmonic detail precisely but not at the expense of the musical context. There's lucidity, there's flow. You can listen into a mix easily, but nothing is overtly analytical or artfully hyped. With the ability to present music with clarity and finesse allied to an innate sense of performance that's so likeable, you'll struggle to find a better performer at the price.
Product Details
Price: £280 (pair)
Type: Two-way standmount loudspeaker
Weight: 5.3kg
Dimensions (WxHxD): 185 x 350 x 255mm
Distributor: Monitor Audio Ltd
Review: Hi-Fi Choice 411
---
Best Hi-Fi Network Player
Melco N1-ZH60
This slimline digital music source comes equipped with a pair of 3TB hard drives and provides invaluable storage, backup and digital playback to a USB-connected DAC or network-connected streamer. As a USB transport hooked up to even a modest DAC, the N1-ZH60's definition in tonal colour and treble purity is remarkable and dynamic and transient details are a triumph. It manages to combine punch with panache as it draws a veil away from the most familiar recordings to suggest new and ostensibly hidden musical textures. This is a reference-quality front end that consistently delivers the most thrilling listening experience.
Product Details
Price: £3,750
Type: Networked-enabled media storage device
Weight: 7kg
Dimensions (WxHxD): 350 x 65 x 370mm
Distributor: Kog Audio
Review: Hi-Fi News June
---
Best Hi-Fi Disc Player
Hegel Mohican

The fact that the Mohican CD player has no digital inputs, SACD playback or the ability to double up as a DAC caused a few raised eyebrows on the disc player's launch, but sometimes it's best to just concentrate on doing one thing, and doing it better than anyone else. Using a 32-bit AKM AK4490 converter run in native 16-bit/44.1kHz resolution, there's no upsampling here – the result is a player that has a relaxed, natural and neutral sound that's immensely satisfying to spend time with. If the Mohican is 'The Last...' CD player you ever buy, you won't be disappointed...
Product Details
Price: £4,000
Type: CD player
Weight: 10kg
Dimensions (WxHxD): 430 x 80 x 290mm
Distributor: Hegel Music System AS
Review: Hi-Fi News October
---
Best High-End Integrated Amplifier
Audio Research GSi75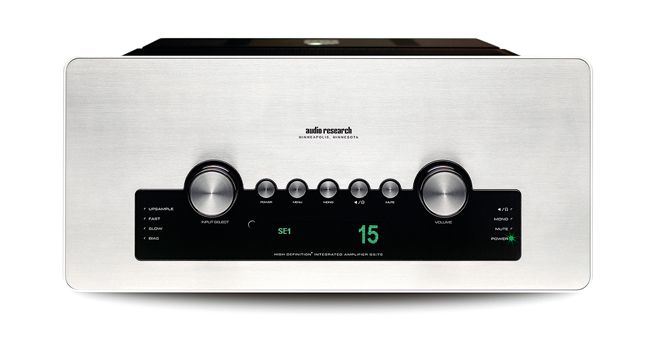 The needs of valve traditionalists are more than met by the GSi75, an integrated amp with balance and mono facilities, adjustable valve bias and even an MM/MC phono stage with two levels of gain. The all-valve design goes further, however, by offering a DSD-compatible USB DAC alongside a valve headphone output. This varied feature set is joined by a performance where surprising levels of grunt are backed by composure and nuance, revealing the smallest of details. A sensational sound.
Product Details
Price: £14,500
Type: Valve integrated amp with USB DAC
Weight: 25kg
Dimensions (WxHxD): 483 x 263 x 518mm
Distributor: Absolute Sounds Ltd
Review: Hi-Fi News January
---
Best Digital Source
Audiolab 8300CD

This versatile digital hub features a slot-loading transport mechanism and asynchronous USB input (32-bit/384kHz) with DSD playback. Inside, the respected ESS Sabre 9018 DAC chipset is on duty, and impressive connectivity includes optical, coaxial and AES/EBU digital inputs and balanced XLR analogue outs. The sophisticated build and facilities are followed through to a musical sound across all digital formats that's open, confident and consummately neutral with dry, strong bass, smooth midband and well resolved treble. It's the best-sounding disc player at the price right now.
Product Details
Price: £1,000
Type: CD player/DAC
Weight: 6kg
Dimensions (WxHxD): 444 x 80 x 317mm
Distributor: IAG Ltd
Review: Hi-Fi News March/Hi-Fi Choice 404
---
Best High-End Floorstanding Loudspeaker
Bowers & Wilkins 800 D3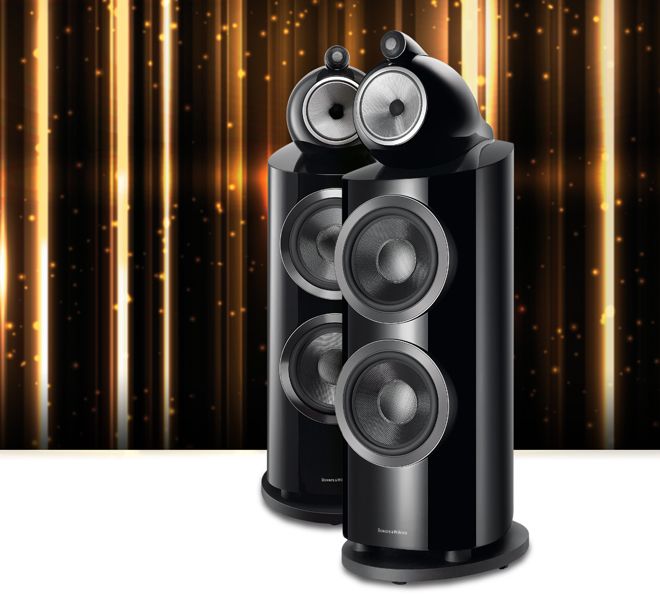 Unveiling the best loudspeaker you've ever made is a fine way to mark 50 years in the industry, and in the 800 D3 Bowers & Wilkins has much to celebrate. Combining a 25mm Diamond tweeter and a 150mm FST midrange driver in a revised 'Turbine' head with twin 250mm bass units in a new and smoothly curved enclosure, it blows the competition clear out of the water. The 800 D3 consistently delivers a solid, coherent sonic picture with instrumental textures beautifully delineated, while being just as capable of stomach-rearranging clout as and when the music demands it.
Product Details
Price: £22,500 (pair)
Type: Three-way floorstanding loudspeaker
Weight: 96kg
Dimensions (WxHxD): 413 x 1,217 x 611mm
Distributor: B&W Group
Review: Hi-Fi News October
---
Best High-End Power Amplifier
Mark Levinson No536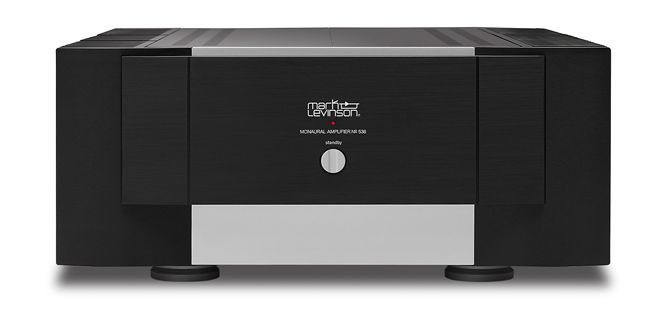 This imposing monoblock power amp is housed in an all-alloy chassis with side-mounted heatsinks, and is very conservatively rated at 400W power output. Designed by Todd Eichenbaum and featuring a new 'Pure Path' topology, the No536 was conceived to offer the best combination of image depth and space, bass extension and dynamics. In practice, this amplifier possesses a smoothness and warmth that counters the sheer muscularity of its delivery, while it remains incisive and transparent enough to lay out the differences between recordings of all types and genres.
Product Details
Price: £14,000 (each)
Type: Monoblock power amplifier
Weight: 45.4kg
Dimensions (WxHxD): 451 x 197 x 508mm
Distributor: Karma-AV
Review: Hi-Fi News September
---
Best Stereo Integrated Amplifier
Roksan blak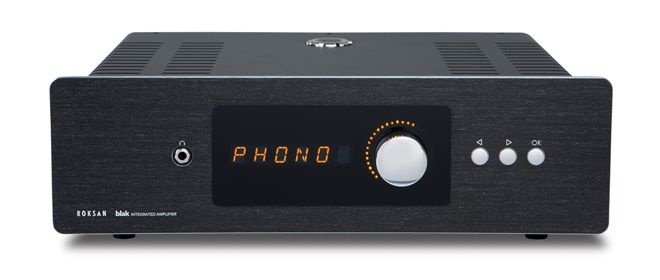 Roksan's integrated stereo amplifier is perfect for the modern audio fan. A beautifully put together 2x150W design, its impressive selection of hookups includes a moving-magnet phono stage, Bluetooth and a USB input that handles PCM to 24-bit/192kHz resolution and DSD64/128. Superb signal handling credentials are echoed by its speaker control abilities – it has a sound that's powerful and punchy, with a tonal sweetness that makes any listening a moment to savour. For those after a good value, high-powered and musically satisfying amp, make this your first port of call.
Product Details
Price: £2,750
Type: Integrated stereo amplifier with DAC
Weight: 13kg
Dimensions (WxHxD): 440 x 140 x 305mm
Distributor: Henley Designs Ltd
Review: Hi-Fi Choice 413/Hi-Fi News Oct
---
Best USB DAC
Chord DAVE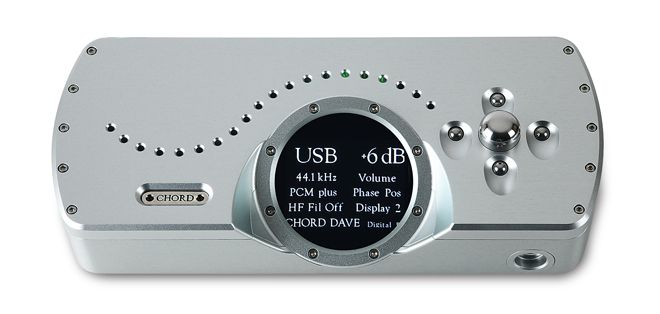 Digital to Analogue Veritas in Extremis – or DAVE to its friends – is Chord's most advanced DAC to date (although more accurately described as a digital preamp), and comfortably the best such device we've seen in some time. From the hand-crafted quality of its casework to the excellence of the proprietary engineering under the hood, this is no ordinary product. Whether it's fed CD-quality files or content that pushes the upper limits of hi-res, DAVE delivers remarkable instrumental timbres and detail with ease. Capable of growling out the deepest bass while remaining untroubled by the speed and complexity of the most intricate rhythms, it's a standard-setting product.
Product Details
Price: £7,950
Type: DSD USB DAC
Weight: 7kg
Dimensions (WxHxD): 338 x 60 x 145mm
Distributor: Chord Electronics Ltd
Review: Hi-Fi News April
---
Best Hub-Powered USB DAC
AudioQuest DragonFly Red 1.0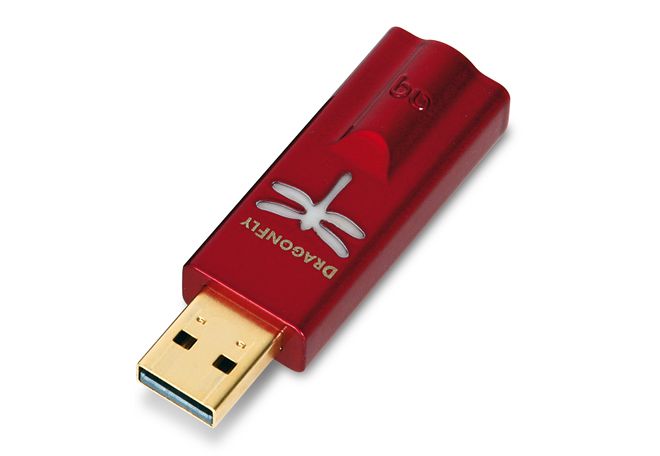 The attractive DragonFly Red 1.0 DAC/headphone amplifier is no larger than a USB thumb-drive, and designed to boost digital audio anywhere, whether used with headphones or to feed a conventional hi-fi system. The Red employs an ESS Sabre 9016 32-bit chip to handle 24-bit/96kHz PCM files; cleverly, the logo on the case changes colour to indicate different sample rates. Bypassing the computer headphone output in favour of a USB/AQ Red combination typically benefits noise levels, delivering music files with a great sense of presence, textural richness, speed and attack. With sufficient power to drive even the most demanding headphones, the AudioQuest Red 1.0 is the flexible choice for computer audio fans.
Product Details
Price: £170
Type: USB DAC/headphone amplifier
Weight: 22g
Dimensions (WxHxD): 19 x 12 x 62mm
Distributor: AudioQuest
Review: Hi-Fi Choice 414/Hi-Fi News Oct
---
Best Turntable
Technics SL-1200G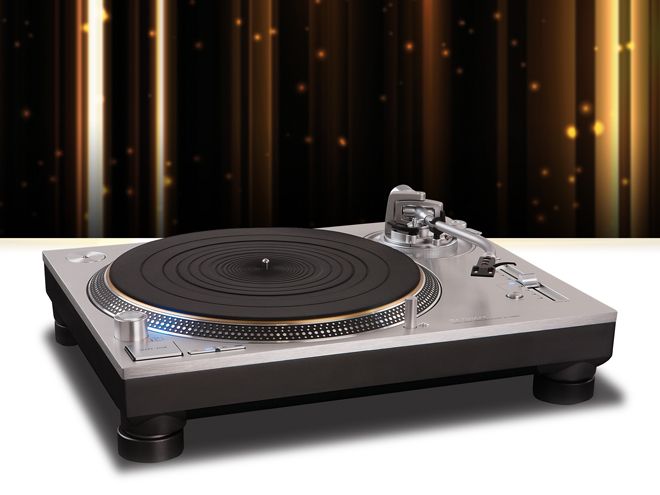 Few comebacks surpass the return of the Technics SL-1200 turntable. This 2016 reimagining of the brand's most iconic deck included a 'Grand Class' SL-1200GAE edition limited to just 1,200 models, now sold out. Fortunately, the unlimited SL-1200G shares much the same specification and is a delight to set up and use, with a detachable headshell, variable speed control and choice of 33.3, 45 and 78rpm. It's a pleasure to hear too, with a wonderfully emotive sound that fizzes with energy yet showcases subtlety and finesse. And bass arrives with such speed and slam there's nothing else quite like it.
Product Details
Price: £3,000
Type: Direct-drive turntable
Weight: 18kg
Dimensions (WxHxD): 453 x 170 x 372mm
Distributor: Panasonic UK
Review: Hi-Fi Choice 418
---
Best Phono Stage
Cyrus Phono Signature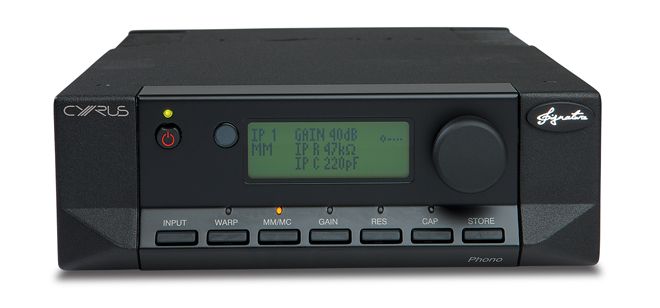 Cyrus's Phono Signature is a vinyl-lover's flexible friend, with each of its four inputs able to be configured for either moving-magnet or moving-coil cartridges. If you opt for the latter there's also the option of setting the gain and impedance to suit your particular cartridge – and all of this can be achieved via remote control. This is not a phono stage that romanticises vinyl by adding warmth, instead it crafts a natural and involving sound that is at times startlingly vivid, and digs out every nuance and drop of detail from the format.
Product Details
Price: £1,200
Type: MM and MC phono stage
Weight: 4.1kg
Dimensions (WxHxD): 215 x 73 x 360mm
Distributor: Cyrus Audio
Review: Hi-Fi Choice 408
---
Best Hi-Fi One-Box Solution
Musical Fidelity Encore 225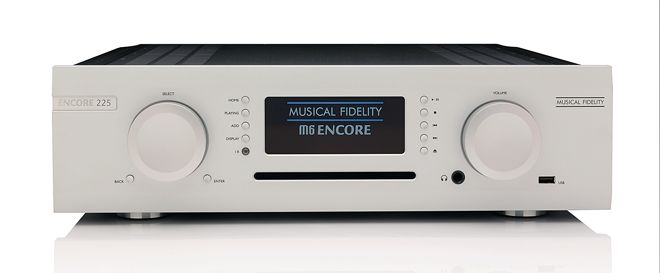 With A CD ripper, onboard music storage, network access via a wired Ethernet connection and a host of digital audio inputs combined with the promise of firmware and software updates, Musical Fidelity's Encore 225 all-in-one solution is the very definition of convenience. Whether it's put into action as a source component, as a streaming player/preamp or straight into speakers, it's easy to use and performance is luxurious. It's rich yet detailed, capable of hitting hard when asked to or displaying an even-handed balance with just a touch of warmth. An all-in-one star.
Product Details
Price: £4,000
Type: All-in-one music player/storage/DAC/amp
Weight: 16.6kg
Dimensions (WxHxD): 440 x 125 x 400mm
Distributor: Musical Fidelity Ltd
Review: Hi-Fi News December
---
Best High-End Headphone
AKG N90Q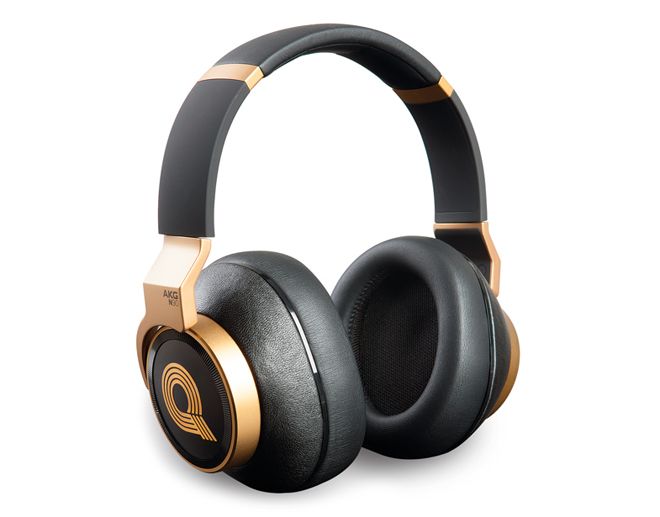 The world's first headphone to be fitted with TruNote auto-calibration technology designed to deliver sound tailored specifically to the user, AKG's N90Q represents the cream of the headphone crop. The measurement process takes just a second and generates an audio correction filter to optimise performance based on the acoustical characteristics of the listener's ear. The result is a big sound with a sense of space and tuneful and agile bass. And it's an impressive feat to balance high-quality sound with effective noise-cancelling technology, something the N90Q does with ease. The hugely comfortable design completes an alluring package.
Product Details
Price: £1,300
Type: Closed-back circumaural noise-cancelling headphone
Weight: 486g
Distributor: Harman Consumer UK
Review: Hi-Fi Choice 405/Hi-Fi News August
---
Best On-the-Move Headphone
Sennheiser PXC 550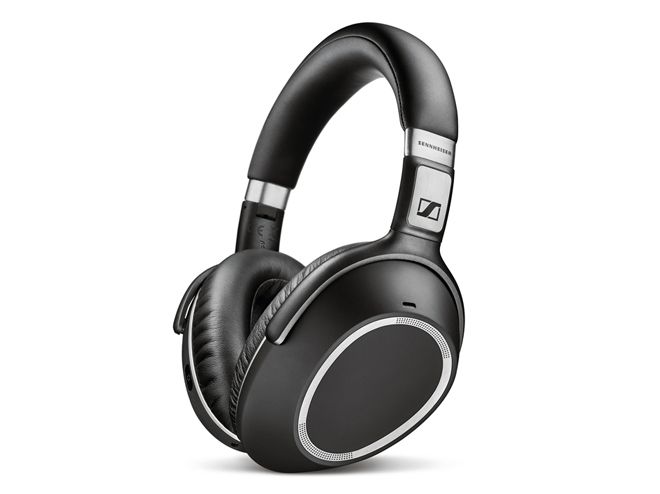 The PXC 550 ticks every box for the demanding headphone user. Cable-free operation comes in the shape of aptX Bluetooth, there's noise-cancelling tech to drown out any outside interference and operation couldn't be easier thanks to the smart control interface, which sees a touchpad incorporated into the right-hand driver for controlling play, pause, volume and track selection. The good points continue with a lightweight yet robust build ideal for portable use and pillow-like levels of comfort. The PXC 550 adds hardly any character to playback, displaying impressive three-dimensionality and a real skill at opening out congested recordings to make the soundstage large and involving.
Product Details
Price: £330
Type: Closed-back, noise-cancelling Bluetooth headphone
Weight: 105g
Distributor: Sennheiser UK
Review: Hi-Fi Choice 418
---
Best Headphone Amplifier
TEAC UD-503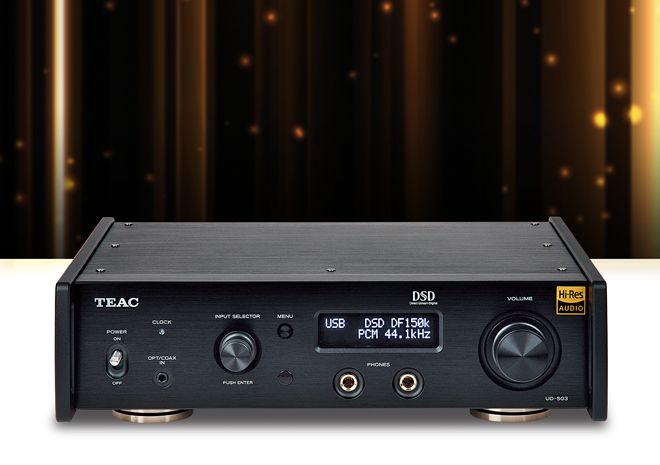 TEAC's UD-503 headphone preamp and USB DAC packs a lot of functionality into a chunky chassis that evokes the brand's acclaimed HA-501 from 2014. PCM sampling rates up to 384kHz are supported by the USB input, while other digital inputs support 192kHz. Add in configurable twin 1/4in jack sockets, internal upsampling of PCM signals (to higher-rate PCM or DSD128) and TEAC's free HR Audio Player software, and you've got a versatile amp that proves capable of a heady combination of warmth, detail and super-spacious imaging.
Product Details
Price: £700
Type: Headphone preamp/USB DAC
Weight: 2.8kg
Dimensions (WxHxD): 178 x 76 x 280mm
Distributor: Onkyo Europe Electronics GmbH
Review: Hi-Fi News April
---
Best Cable Loom
The Chord Company Clearway & Shawline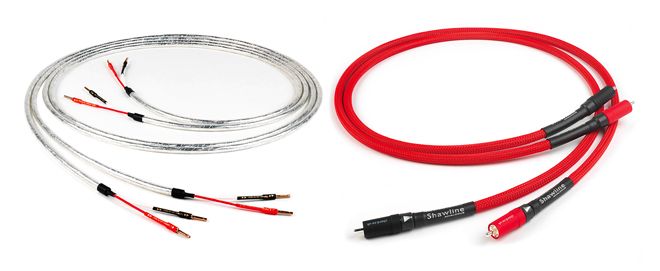 The Clearway speaker cable features 14-gauge stranded copper conductors with FEP insulation in a twisted pair configuration. Meanwhile, the Shawline analogue interconnect utilises Chord's Tuned ARAY geometry originally developed for the company's premium Sarum range. In combination the cables assist in conveying the atmosphere of more complex recordings, while preserving the strongest of rock/pop dynamics. Orchestras sound full and powerful, vocals are clear and lifted from the soundstage, and music is well-paced and full of excitement. It's a fine partnership.
Product Details
Price: £156 for 3m/£200 for 1m
Type: Speaker cable and analogue interconnect
Distributor: The Chord Company Ltd
Review: Hi-Fi Choice 412/405
---
Best Hi-Fi Accessory
Pro-Ject VC-S
Dry cleaning your vinyl with a brush or cloth is all well and good, but never really gets rid of all the dirt that has sunk deep into those grooves. The only way to ensure your records are in tip-top condition is to give them a wet clean with a dedicated record-cleaning machine. Such devices typically cost a small fortune, until now. Pro-Ject's VC-S spins your disc in both directions to ensure any cleaning fluid that's applied is properly removed, while its high-powered vacuum dries vinyl in just two spins. Discs sound every bit as clean as they look.
Product Details
Price: £300
Type: Record cleaner
Weight: 10.5kg
Dimensions (WxHxD): 435 x 335 x 280mm
Distributor: Henley Designs Ltd
Review: Hi-Fi Choice 410
---
Best Compact Music System
Naim Mu-so Qb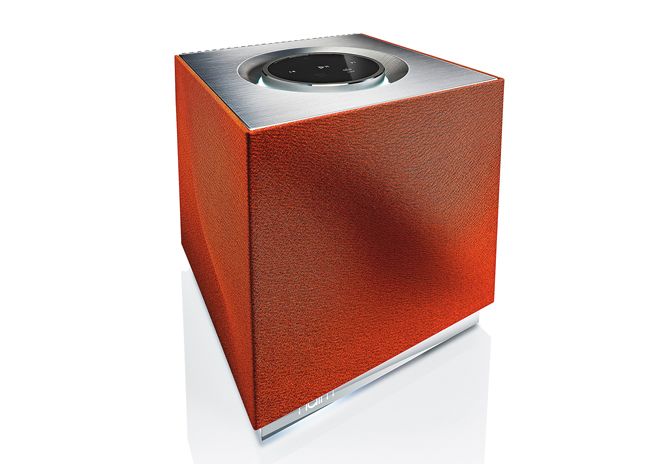 You'll be hard-pushed to find a simpler way to enjoy wired or wireless music streaming than the cube-shaped Mu-so Qb. And with AirPlay, aptX Bluetooth and optical and line-in sockets, you won't be struggling for connectivity options either. In use this produces a far bigger and more spacious soundstage than you'd imagine. Presentation is full and open with a commendable stereo spread engineered by Naim's multi-driver array. Furthermore, the Mu-so Qb's ability to integrate with existing Naim components is sure to make it a popular choice with fans of the brand.
Product Details
Price: £595
Type: Network streaming music system
Weight: 5.6kg
Dimensions (WxHxD): 218 x 210 x 212mm
Distributor: Naim Audio
Review: Hi-Fi Choice 409
---
Best Portable Music Player
Questyle QP1R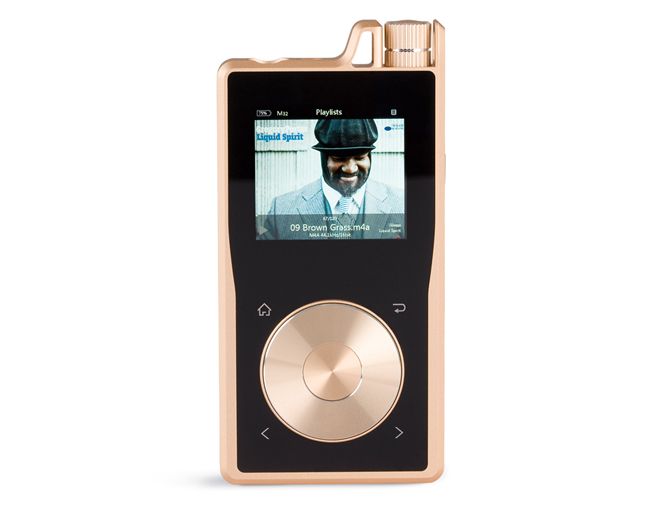 Neatly side-stepping the trend for all DAPs to resemble smartphones, Questyle's QP1R instead opts for a sleek interface with a scroll wheel, hub-click controller and touchscreen functionality. Dual MicroSD card slots supplement the 32GB of built-in memory (giving a potential maximum of 288GB) while a Micro USB port offers music uploading and charging. Under the hood resides a Cirrus Logic CS4398 chipset for native decoding of DSD64 and DSD128 as well as PCM up to 192kHz/24-bit. In practice it's capable of exposing nuances of technique and revealing the ambience of recording venues that can remain unknown to many rivals. Its excellent build, functionality and transparent sound keeps the QP1R one step ahead. Put one in your pocket!
Product Details
Price: £700
Type: Digital audio player
Weight: 225g
Dimensions (WxHxD): 70 x 137 x 17mm
Distributor: SCV Distribution
Review: Hi-Fi Choice 413
---
Best High-End TV
LG OLED65E6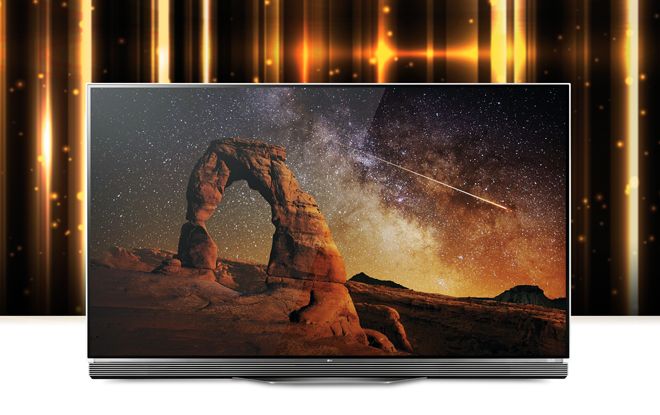 This 65in 4K OLED flatscreen is a magnificent all-rounder, combining a uniquely slim design, 3D playback, Harman Kardon speaker system, excellent WebOS smart TV platform and forward-thinking support for both the HDR 10 and Dolby Vision HDR standards. At the core of its appeal, though, is LG's self-emissive OLED display technology, which delivers a peerless black level response, wide viewing angles and pin-point illumination of image details. Feed it a Blu-ray and its imperious picture performance will leave you open-mouthed until the end credits roll.
Product Details
Price: £4,500
Type: 65in OLED Ultra HD TV
Weight: 22.8kg
Dimensions (WxHxD): 1,461 x 893 x 56.7mm
Distributor: LG UK
Review: Home Cinema Choice 265
---
Best HDR TV
Sony KD-65ZD9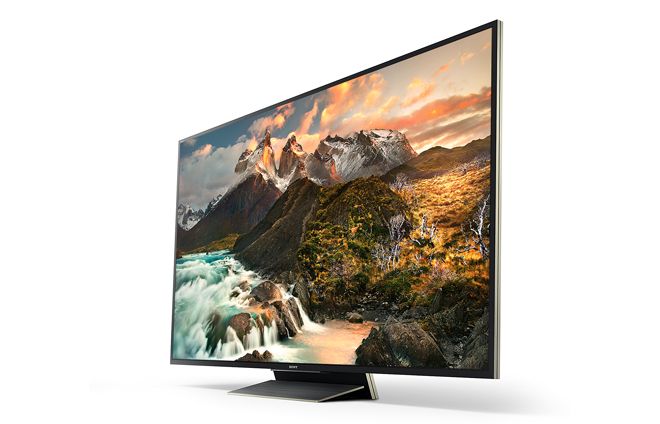 The Z series stands proud at the very top of Sony's TV line, and deserves its flagship status thanks to a masterful performance with HDR sources. This direct-backlit 4K set has the brightness level and light-handling skills to dig out the subtleties of Ultra HD Blu-rays, accompanied by vivid colours and immaculate detail. And Sony has wrapped this picture quality powerhouse in an eye-catching straight-edge bezel with gold trim and jutting, angular stand. It's a TV that looks like it's ready for business. And it most definitely is...
Product Details
Price: £4,000
Type: 65in Ultra HD TV
Weight: 32kg
Dimensions (WxHxD): 1,462 x 847 x 78mm
Distributor: Sony UK
Review: Home Cinema Choice 267
---
Best TV
Panasonic TX-50DX750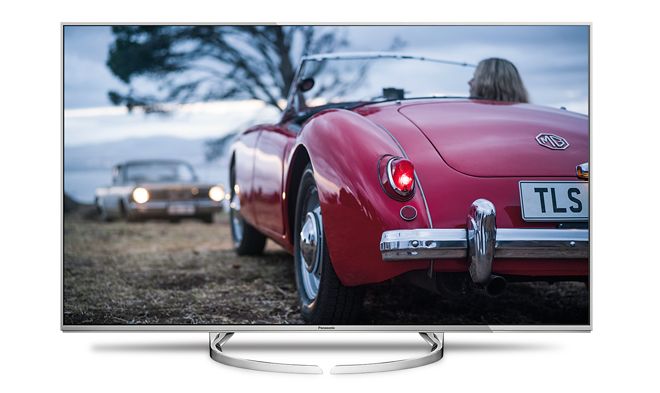 Buyers aren't spoilt for choice when it comes to the mid-range 4K TV market, but Panasonic's TX-50DX750 stands out from the crowd, and not just because of its slim-bezel design and multiple stand options. Ultra HD images showcase fine detail, subtle colours and a healthy dynamic range, and when you've exhausted your movie collection, this Freeview Play-enabled set grants access to the UK's leading catchup services, in addition to Netflix and Amazon platforms. That this edge-lit LED TV caters for 3D fans when many rivals don't is another feather in its cap. It's excellent value for money.
Product Details
Price: £900
Type: 50in Ultra HD TV
Weight: 16kg
Dimensions (WxHxD): 1,115 x 647 x 40mm
Distributor: Panasonic UK
Review: Home Cinema Choice 260
---
Best High-End Projector
JVC DLA-X7000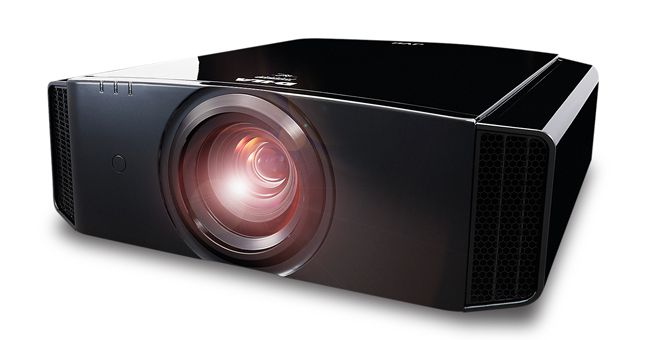 The traditional talents of JVC's D-ILA projection technology are in full evidence with the DLA-X7000, from the best-in-class black level reproduction to subtle shadow detailing and finessed, natural colours. Add to this HDR playback and 4K upscaling, plus HDMI 2.0a connectivity for next-gen sources, and the package becomes even stronger, with a wealth of calibration options on hand to fine-tune its imagery. Motorised zoom, focus and lens shift functions, meanwhile, provide plenty of installation flexibility and accuracy, and although the DLA-X7000 is a sizeable slab of AV hardware, it runs quiet to ensure there's nothing to drag your attention away during movie night.
Product Details
Price: £5,700
Type: D-ILA HDR projector
Weight: 15.6kg
Dimensions (WxHxD): 455 x 472 x 179mm
Distributor: JVC UK
Review: Home Cinema Choice 259
---
Best Projector
Sony VPL-HW45ES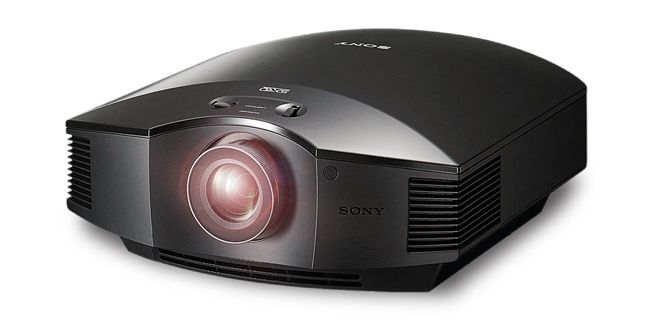 With the VPL-HW45ES, Sony has lowered the entry price for a genuinely cinematic projector performance. A Full HD resolution model employing the company's proprietary SXRD display tech, it crafts largescreen Blu-ray visuals (including 3D) that beguile with their contrast, colour punch and detail, while Reality Creation and True Cinema Motionflow processing options can be engaged to heighten sharpness and motion fluidity respectively. The well-designed onscreen menus and remote mean day-to-day operation isn't a chore, and the curved chassis will help the HW45ES slot into any movie room. You just need to decide if you want it in its white or black finish...
Product Details
Price: £1,850
Type: SXRD Full HD projector
Weight: 10kg
Dimensions (WxHxD): 407 x 179 x 436 mm
Distributor: Sony UK
Review: Home Cinema Choice 263
---
Best AV Receiver
Denon AVR-X2300W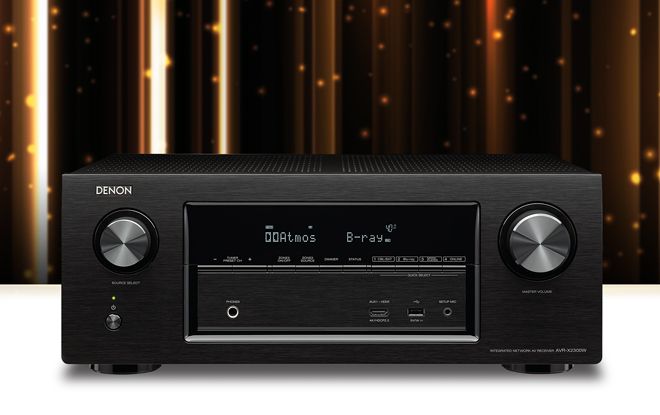 The AVR-X2300W is a feature-packed AV star. Supporting object-based sound formats, Wi-Fi and Bluetooth streaming, hi-res music playback and 4K/HDR video formats, this seven-channel receiver covers all the bases and more. With Blu-ray soundmixes, it exhibits an unrestrained and lively presentation, without overt emphasis on either bass or treble. And, crucially, this bargain-priced diva won't befuddle buyers making their first forays into a dedicated separates system – from the sensible layout of the UI and handset to the onscreen setup guide, this is a joy to use.
Product Details
Price: £500
Type: Seven-channel AV receiver
Weight: 9.4kg
Dimensions (WxHxD): 434 x 167 x 339mm
Distributor: Denon UK
Review: Home Cinema Choice 263
---
Best High-End AV Receiver
Anthem MRX 1120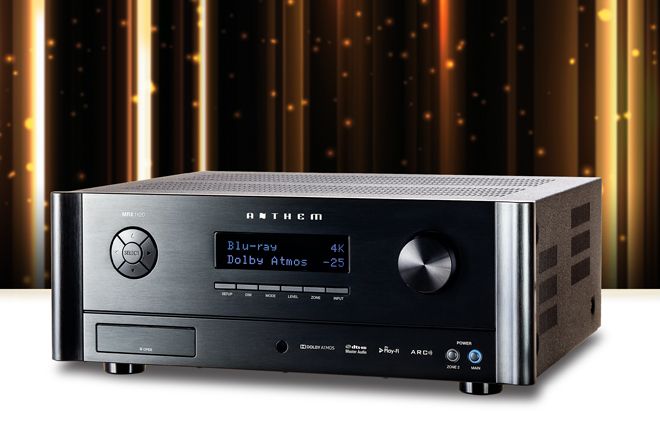 With eleven channels of amplification, Anthem's flagship MRX 1120 is fit for home cinema owners eager to enjoy the immersive sonics of a 7.2.4 Dolby Atmos or DTS:X speaker array. Yet there's more to this Canadian powerhouse than sheer grunt and convenience. Setup and room correction is handled by Anthem's exemplary ARC processing engine, ensuring a sound performance that's tailored to both speakers and listening environment. The result is home cinema heaven, with astonishing imaging, clean, balanced delivery and a tangible, wraparound soundfield. Excellent.
Product Details
Price: £4,000
Type: 11-channel AV receiver
Weight: 14.5kg
Dimensions (WxHxD): 439 x 165 x 375mm
Distributor: Invision UK
Review: Home Cinema Choice 265
---
Best Ultra HD Blu-ray Player
Panasonic DMP-UB900

The arrival in 2016 of the Ultra HD Blu-ray format has seen AV enthusiasts scrambling to upgrade their disc player. In Panasonic's DMP-UB900 they'll find a perfect partner – a state-of-the-art spinner that skilfully unwraps the detail, colour range and dynamism of 4K platters to jaw-dropping effect, while breathing fresh life into regular Full HD discs. Video isn't its only strong point, though: the player sports a full-width design and reassuring build, network/USB/SD card file playback, twin HDMI ports, integrated Netflix and Amazon clients and a full 7.1-channel analogue output for legacy AV separates. This is a fine 4K debut that's also a great all-rounder.
Product Details
Price: £600
Type: UHD Blu-ray player
Weight: 2.4kg
Dimensions (WxHxD): 435 x 68 x 199mm
Distributor: Panasonic UK
Review: Home Cinema Choice 259
---
Best Blu-ray Player
Sony UHP-H1
The UHP-H1 was unleashed to fly the flag for 1080p Blu-ray in the face of 4K-capable competitors, and it's an undoubted success. Whetting the appetite are the refined styling, Super Audio CD and DVD-Audio support and access to Sony's PlayStation Now gaming service, before the main course of pristine picture performance. The UHP-H1's Super Bit Mapping, scaling and colour sampling technologies present Blu-ray discs at their very best on either a Full HD or UHD display. Swap to audio via disc or network and it's equally impressive.
Product Details
Price: £400
Type: Blu-ray player
Weight: 2.8kg
Dimensions (WxHxD): 360 x 50 x 249mm
Distributor: Sony UK
Review: Home Cinema Choice 261
---
Best Soundbar
Samsung HW-K950

While most soundbars are happy to simply boost TV audio, the HW-K950 has room-filling home entertainment in mind. To that end, it integrates Dolby Atmos-enabled upfiring drivers in its main chassis, and ships with two wireless rear speakers (also Atmos-flavoured) and a dedicated subwoofer. Together, it adds up to a 5.1.4 speaker array suited to everyday environments, and the performance is astonishing, with an articulate, dynamic sound that's perhaps unexpected from an all-in-one package. Bass carries impact and scale, and imaging is three-dimensional. The icing on the cake is that setup is painless and the design unintrusive. It's a true soundbar innovation.
Product Details
Price: £1,300
Type: Dolby Atmos soundbar system
Weight: 6.7kg
Dimensions (WxHxD): 1,210 x 82 x 131mm
Distributor: Samsung UK
Review: Home Cinema Choice 263
---
Best Soundbase
Canton DM55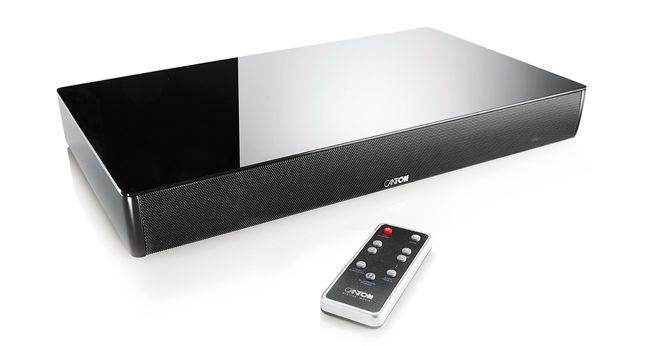 Although the smallest of Canton's three-strong soundbase range, there's still nothing small about the DM55's sonic ability. The six drivers (two tweeters, two mids and two woofers) combine with an onboard 200W power plant to conjure an exciting, focused soundstage, with attacking effects delivery, a rich, taut bass and clean, expressive dialogue. Bluetooth connectivity (with automatic device pairing) allows you to enjoy these traits with your music collection, while the rock-solid, glass-topped chassis and 40kg screen support mean you can place your flatscreen TV on top with confidence.
Product Details
Price: £330
Type: Soundbase speaker
Weight: 5.3kg
Dimensions (WxHxD): 545 x 68 x 300mm
Distributor: Exertis Unlimited
Review: Home Cinema Choice 260
---
Best Floorstanding Loudspeaker System
DALI Opticon 5.1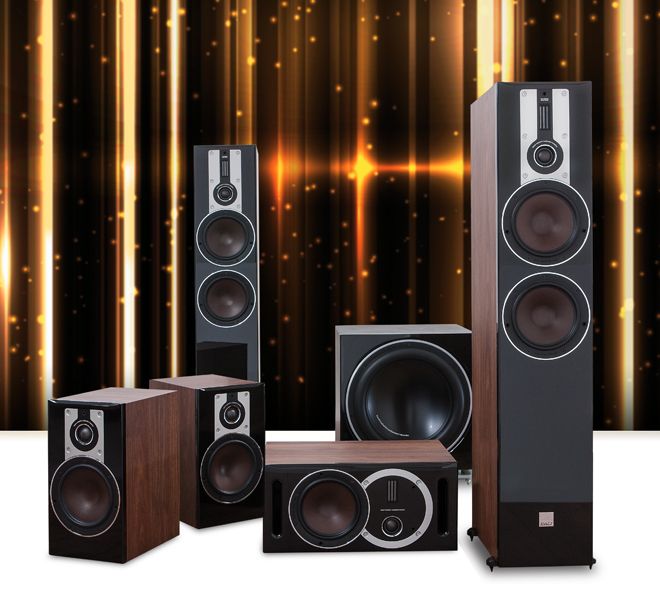 A pair of DALI's Opticon 6 floorstanders join with the Vokal centre enclosure, Opticon 2 standmounts and K-14 F subwoofer to make a superb multichannel package. The use of the brand's hybrid ribbon/dome tweeter across the front soundstage results in expressive high frequencies, and these are backed up a potent midrange and low-end delivery. There's an exhilarating blend of muscle and refinement that makes this array equally enjoyable with boisterous movie mixes and delicate music compositions. A robust build quality and tidy design are further positives. This is a towering achievement.
Product Details
Price: £3,200
Type: Floorstanding 5.1-channel speaker pack
Weight: 18.9kg (Opticon 6)
Dimensions (WxHxD): 195 x 1,000 x 330mm (Opticon 6)
Distributor: DALI UK
Review: Home Cinema Choice 260
---
Best Dolby Atmos Loudspeaker System
ELAC Debut 5.1.2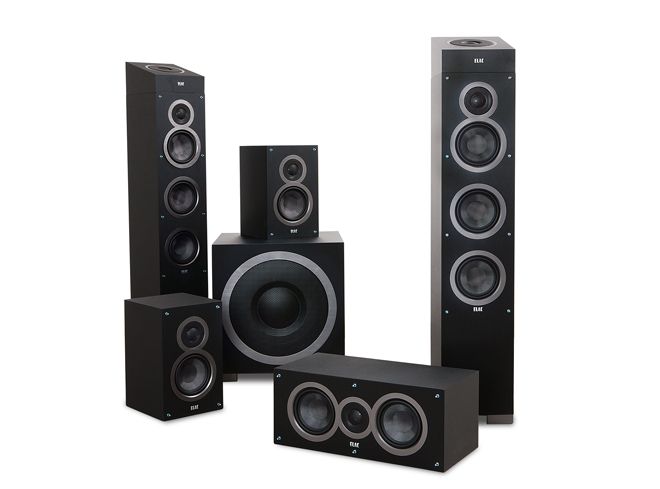 Dolby Atmos soundmixes have created a new breed of loudspeaker – upfiring models that reflect sonics off your ceiling to convey height effects and generate a vertical soundstage. In this affordable system, ELAC's Debut A4 Dolby Atmos modules offer a cosmetic and tonal match for its three-way F5 floorstanders, B5 standmounts and C5 centre channel. The package combines both attacking flair with expressive smoothness, underpinned by rich, deep LFE from the active subwoofer.
Product Details
Price: £1,950
Type: Dolby Atmos-capable speaker package
Weight: 14.9kg (F5)
Dimensions (WxHxD): 200 x 965 x 222mm (F5)
Distributor: Hi-Fi Network Ltd
Review: Home Cinema Choice 262
---
Best Compact Loudspeaker System
Wharfedale DX-1SE
Appreciating that not all home cinemas are cavernous spaces suited to largescale systems, Wharfedale's DX-1 5.1 pack – now revamped in a Special Edition guise with revised drivers and cabinets – bundles four diminutive bookshelf speakers with a compact centre enclosure and subwoofer. Easy to accommodate in any movie room, the DX-1SE still crafts an involving soundfield that's articulate and exciting with fleet-footed low-frequency delivery. This is a system that sounds more powerful and immersive than its size and price tag suggests.
Product Details
Price: £400
Type: Compact 5.1 speaker package
Weight: 1.5kg (satellite)
Dimensions (WxHxD): 110 x 190 x 123mm (satellite)
Distributor: IAG Ltd
Review: Home Cinema Choice 267
---
Best PVR
Sky Q Silver

Sky Q represents a major overhaul of the company's satellite TV/on-demand platform, ushering in a varied range of 4K content, music streaming support and Wi-Fi-based multiroom viewing. The Q Silver PVR is the box that makes it all tick. Sleeker than previous Sky+HD hardware, it still finds space for a generous 2TB hard drive a