Avtech Awards 2014/2015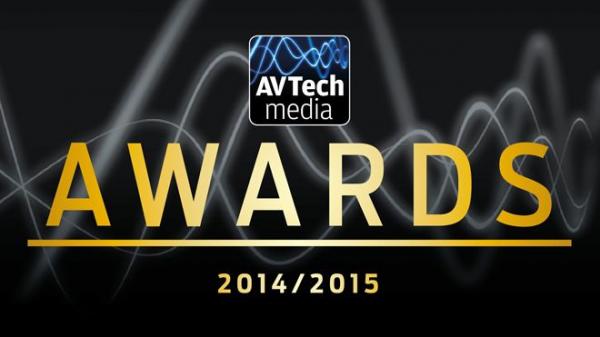 Welcome to the AVTech Awards for 2014/2015, the distillation of knowledge from the UK's trio of premium AV brands – Hi-Fi Choice, Home Cinema Choice and Hi-Fi News & Record Review. Collectively we test and review more hi-fi, TV and home theatre equipment than any other organisation in the UK, with hundreds of pages of editorial content published every month!
Our Awards are informed by this pool of experience which stretches from earbuds and headphones to flagship high-end floorstanding loudspeakers; from 4K TVs to state-of-the-art projectors; to universal disc players, media streamers, USB DACs and headphone amps, turntables, integrated and pre/power amplifiers and every black box and cable in between.
So whether you are a diegard stereo or AV home theatre enthusiast, or a prgressive consumer looking for the ideal 'connected' system, let the AVTech Awards be your guide to the best that's available in 2014/2015.

---
Best Floorstanding Speaker
Monitor Audio Silver 8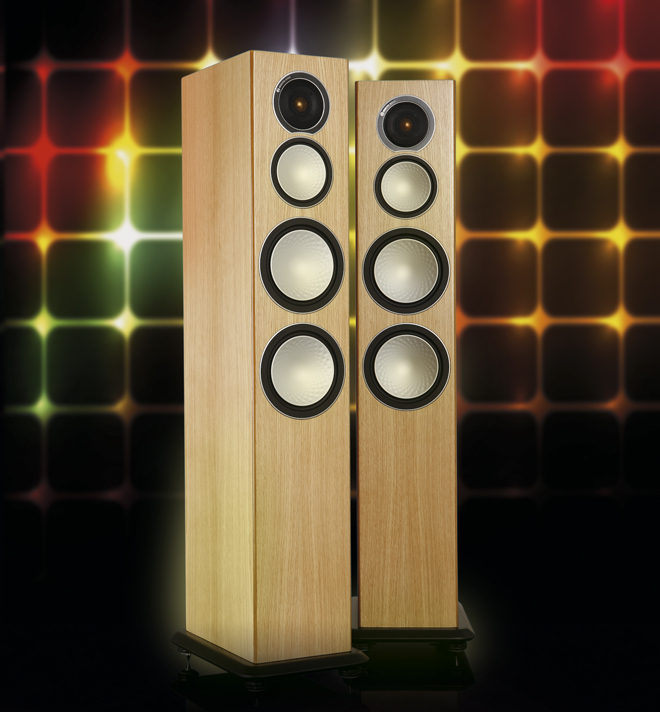 Monitor Audio's Silver 8 is a wonderfully capable floorstander, delivering music with subtlety and sophistication and offering a cavernous, well-projected soundstage. The finely constructed cabinet sports a three-way design with a 100mm midrange driver married to a pair of 165mm bass units and a C-CAM (Ceramic-Coated Aluminium/Magnesium) gold dome tweeter. Bass is well articulated, midband is crisp yet smooth and treble is beautifully detailed. The Silver 8 delivers a rewarding performance with everything you throw at it, and is sublime at the price.
Product Details
Type: Floorstanding loudspeaker
Price: £1,250 (pair)
Weight: 23.3kg
Dimensions: (WxHxD) 185 x 1,000 x 323mm
Distributor: Monitor Audio Ltd.
Review: Hi-Fi Choice #387
---
Best Standmount Speaker
Bowers & Wilkins CM6 S2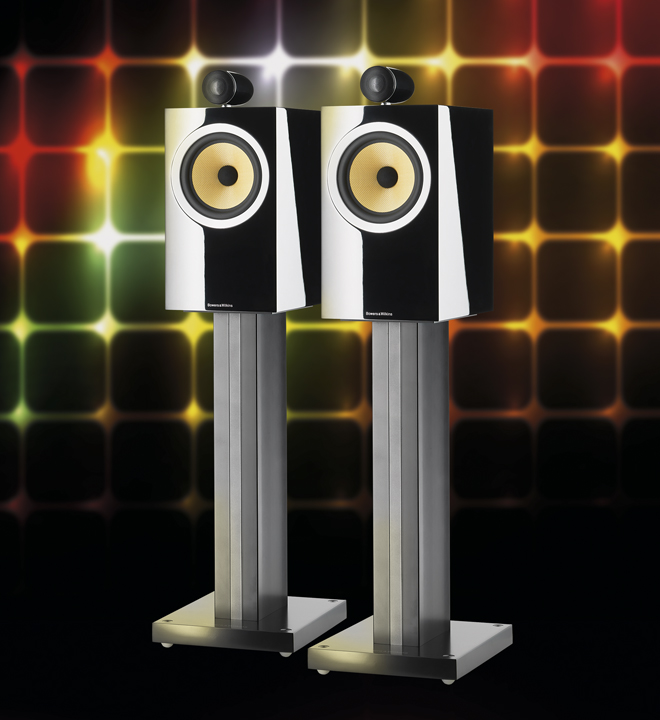 The CM6 S2 uses Bowers & Wilkins' familiar Kevlar-coned mid/bass driver, but partners it with a top-mounted Decoupled Double Dome tweeter – a design trait trickled down from the brand's high-end 800 Series Diamond models. Offering
bass with speed and definition, sweetness in the treble and an open, explicit view of all musical genres, this compact
two-way standmount never disappoints. The CM6 S2 is an attractive speaker that certainly makes a statement, and not just
in visual terms.
Product Details
Type: Standmount loudspeaker
Price: £1,500 (pair)
Weight: 8.9kg
Dimensions: (WxHxD) 200 x 403 x 285mm
Distributor: B&W Group Ltd.
Review: Hi-Fi News & Record Review Dec 2014
---
Best High-End Stereo Amplifier
Musical Fidelity Nu-Vista 800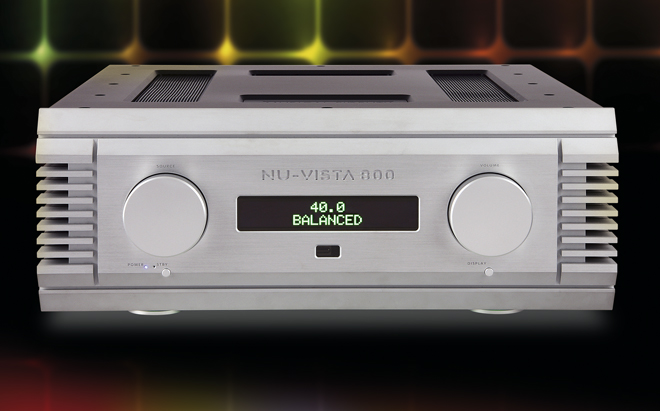 The twin rotary controls and aluminium fascia of Musical Fidelity's Nu-Vista 800 exude a high-spec finish, and behind this delightfully straightforward design hides a muscular hybrid integrated amplifier that really rocks! It offers four line inputs, one balanced input and bi-wiring terminals and, rated at 2x300W/8ohm, it's capable of delivering copious amounts of controlled and extended bass. It's a remarkably transparent performer too, so with the speed and punch of solid-state and the 'love' you only get from valves, it's ready for both delicacy and machismo.
Product Details
Type: Integrated stereo amplifier
Price: £8,000
Weight: 39kg
Dimensions: (WxHxD) 483 x 187 x 510mm
Distributor: Musical Fidelity Ltd.
Review: Hi-Fi News & Record Review Nov 2014
---
Best Stereo Integrated Amplifier
Roksan K2 BT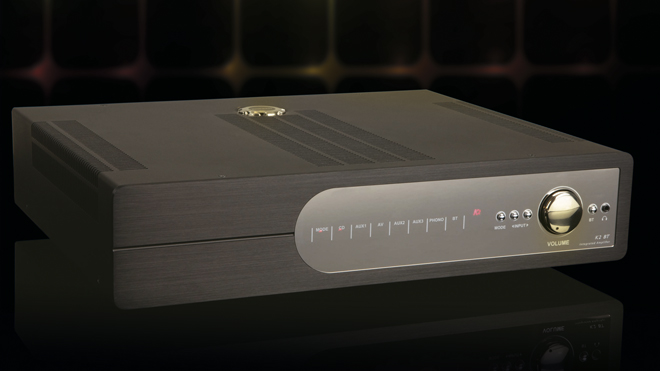 Roksan appreciates that modern music fans listen to a variety of sources, so for the smart-looking K2 BT it's added aptX Bluetooth connectivity to a quintet of line-level inputs and a moving magnet phono stage. Streamers and vinyl junkies alike will surely fall for its charms – there's a sophisticated performance here that's shared across all its inputs, a sound bristling with detail that's uncompromising and yet unerringly musical. The K2 BT bubbles with energy, fuelling a rhythmic liveliness that ensures this flexible integrated amp is very special indeed.
Product Details
Type: Integrated stereo amplifier
Price: £945
Weight: 14kg
Dimensions: (WxHxD) 432 x 102 x 380mm
Distributor: Henley Designs Ltd.
Review: Hi-Fi Choice #381
---
Best Stereo Pre/Power Amp
T+A P 3000 HV/A 3000 HV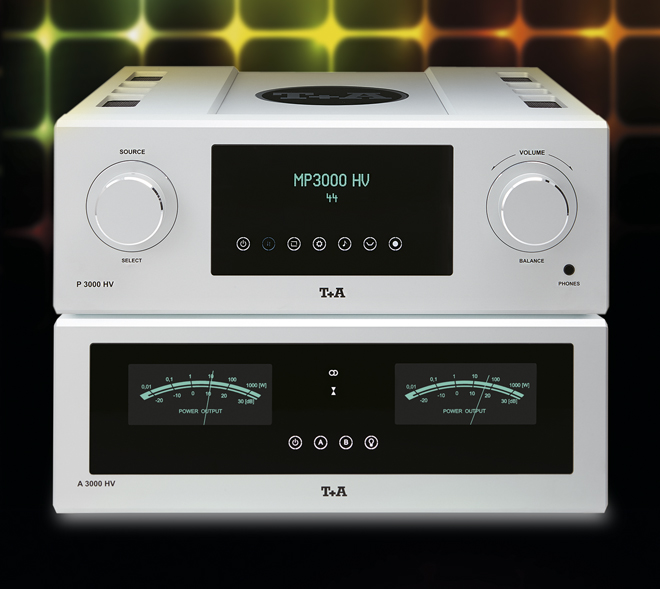 If you seek real muscle to drive a high-end stereo system, look no further than this premium T+A combo. Both preamp and dual-mono power amp (2x300W/8ohm) hail from its HV (High Voltage) series, where transistor stages are driven at the high voltages normally associated with valve amps, achieving low distortion regardless of power output. Presenting music with a vice-like grip, this luxury pairing conjures up holographic images and reveals fine details with consummate ease. Want even greater power? Then check out the PS 3000 HV power supply upgrade.
Product Details
Type: Stereo pre/power amplifier
Price: £9,500/£11,900
Weight: 28/38kg
Dimensions: (WxHxD) 460 x 170 x 460mm
Distributor: Dynaudio UK.
Review: Hi-Fi News & Record Review Sept 2014
---
Best Hi-Fi One-Box System
Naim mu-so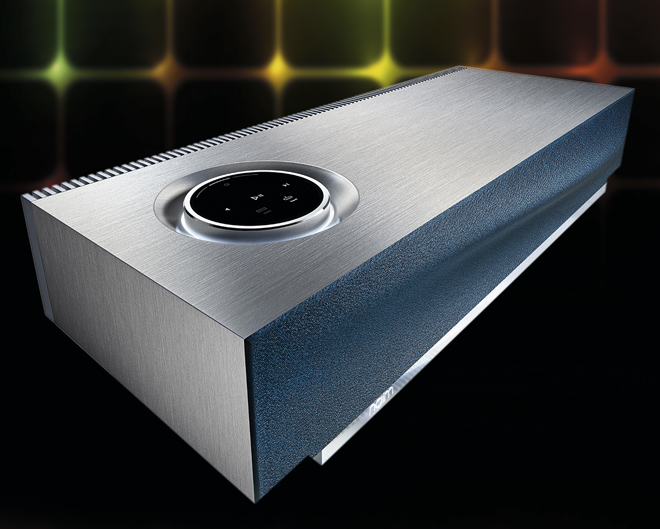 Music lovers will find the allure of Naim's mu-so hi-fi system hard to resist. Its brushed aluminium-wrapped cabinet mixes eye-catching design with an exceptional user interface, and it combines loudspeakers, amplifier, DSP and networking capabilities, including 24-bit/192kHz playback, into a complete one-box solution. The convincingly musical performance sets a new standard for the category, with clean, taut bass and a pleasing blend of clarity and power. A great system from a great hi-fi brand.
Product Details
Type: One-box system
Price: £895
Weight: 13kg
Dimensions: (WxHxD) 628 x 122 x 256mm
Distributor: Naim Audio Ltd.
Review: Hi-Fi Choice #391
---
Best High-End USB DAC
Chord Electronics Hugo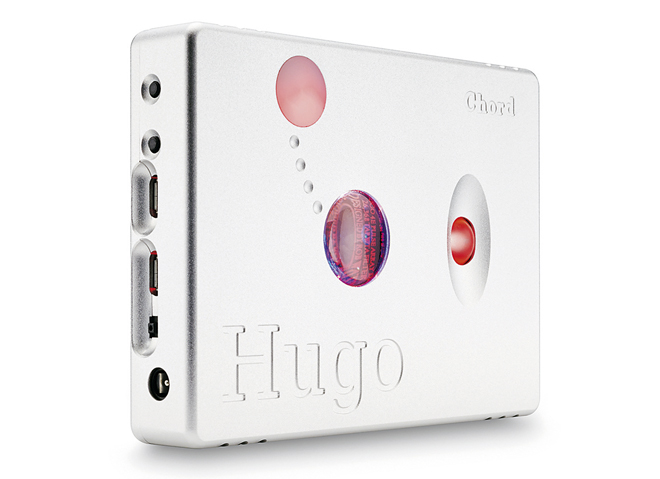 Chord Electronics' landmark product showcases stunning performance and welcome functionality wrapped in a beautifully formed and compact shell. Its custom 32-bit/384kHz DAC is able to handle all hi-res file formats, including DSD, and supports wireless Bluetooth streaming. Straight out of the box, the Hugo's sound has a fluidity and naturalness that is immensely satisfying. It's also eminently portable (a two-hour charge can offer up to 12 hours of playback) and includes a very capable headphone amplifier, making it ideal for mobile audiophiles. Regardless of size, the Chord Hugo is one of the finest DACs in the world right now.
Product Details
Type: USB DAC
Price: £1,400
Weight: 400g
Dimensions: (WxHxD) 100 x 20 x 132mm
Distributor: Chord Electronics Ltd.
Review: Hi-Fi Choice #386
---
Best Hub-Powered USB DAC
Light Harmonic Geek Out EM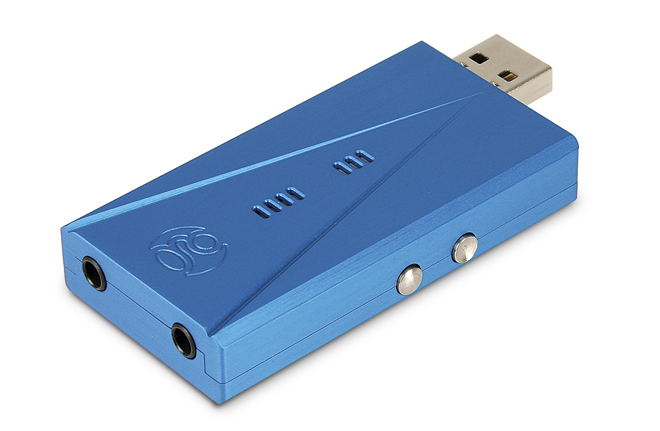 The astounding Geek Out EM squeezes a heavyweight performance into its pocket-sized form. Fitted with a USB plug on one end and two 3.5mm sockets on the other, it's capable of driving even the hungriest of headphones via
its 1000mW Class A output. Derived from high-end Da Vinci DAC tech, the Geek Out EM supports 32-bit/384kHz
and DSD64/128 decoding, and is capable of delivering a truly sumptuous sound. Via the Geek Out EM, hi-res
digital files are rendered with a powerful bass and exquisite levels of detail that command your attention. It's a
serious DAC by any measure, but with a fun side, too – check out Light Harmonic's 'Awesomifier' 3D effect for a boost in spatial depth!
Product Details
Type: USB DAC
Price: £300
Weight: N/A
Dimensions: (WxHxD) 31 x 12 x 64mm
Distributor: Anthem AV Solutions.
Review: Hi-Fi News & Record Review Sept 2014
---
Best USB Cable
Tellurium Q

This hand-built and moderately-priced USB cable was conceived as the perfect link between a computer and any USB-equipped DAC. The distinctive design is instantly recognisable as a Tellurium Q product, its soft rubberised outer sheath designed to reduce the impact of external vibrations on the data conductors that lie within. In our listening tests, Tellurium Q's Blue USB presented an obvious improvement in sound quality to the stock cable bundled with many devices, ushering in an appreciably smoother performance free of grit, grain or brittleness. Overall, Blue USB represents a mighty fine upgrade that's worthy of any audiophile's shortlist.
Product Details
Type: 1m USB cable
Price: £186
Weight: N/A
Dimensions: N/A
Distributor: Tellurium Q Ltd.
Review: Hi-Fi Choice #383
---
Best Cable Loom
QED Reference Audio 40/Signature Revelation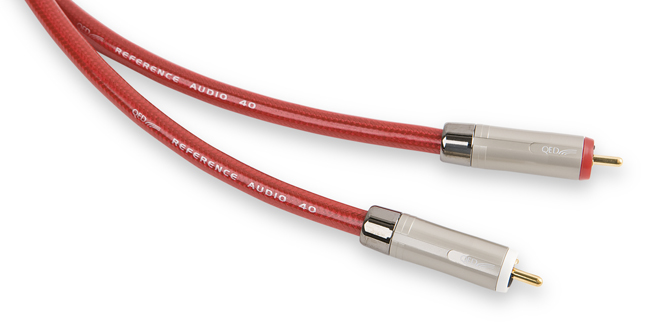 This speaker cable and interconnect pairing comes from well-regarded cable expert QED. The Reference Audio 40 is a silver-plated copper interconnect packed in a foamed polyethylene dielectric and fitted with QED's own Analoc plugs. The Signature Revelation speaker cable uses 10 silver-plated oxygen-free copper conductors, separately insulated and arranged according to the company's Aircore technology. On test, this cable combo was applauded for its smooth vocal sound and crisp, finessed treble. Moreover, it offers an open and even sound with a coherence and sense of balance that's rare at the price.
Product Details
Type: Cable loom
Price: Interconnect £100/1m; speaker cable £17/1m unterminated
Distributor: Armour Home Electronics.
Review: Hi-Fi Choice #387
---
Best Phono Stage
Rothwell Rialto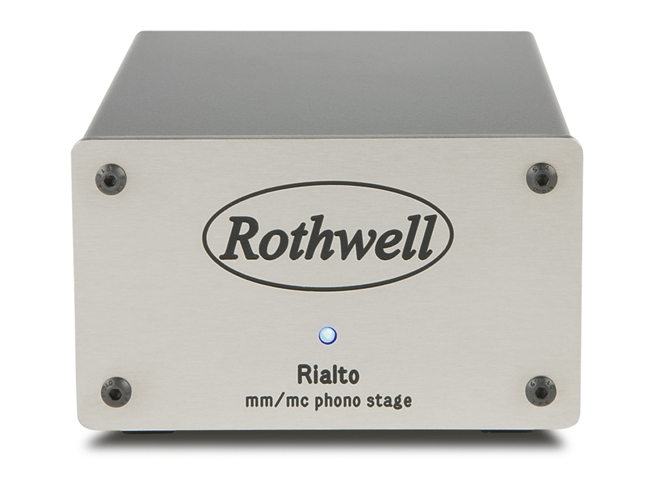 For those turntable users partial to hopping between MM and MC cartridges, Rothwell's Rialto ranks as one of the most flexible phono stages around. Fitted with both moving-magnet and moving-coil input options, fixed at 47kohm and 100ohm respectively, the compact Rialto incorporates extensive power supply filtering and discrete transistor Class A gain stages. Its infectious foot-tapping performance gets any musical style in the groove, and proves to be an enthralling performer almost regardless of pickup. The Rialto may not be showy but its ability to cut to the heart of the music proves it can compete with far costlier phono stages.
Product Details
Type: Phono stage
Price: £380
Weight: 570kg
Dimensions: (WxHxD) 60 x 92 x 155mm
Distributor: Rothwell Audio Products Ltd.
Review: Hi-Fi Choice #381
---
Best Pickup Cartridge
Ortofon Quintet Blue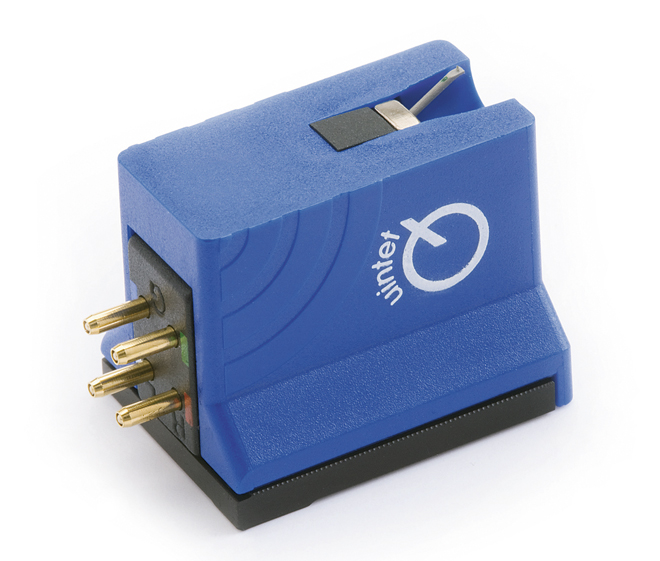 The Quintet Blue is an exceptionally well-made moving-coil cartridge that doesn't demand a king's ransom. The body is hewn from an ABS thermoplastic resin that is both lightweight and durable while the mechanism itself features neodymium magnets and a nude elliptical diamond stylus. Partnered with a quality arm and turntable, the Quintet Blue pulls out plenty of musical detail which is presented with real dynamism and a palpable sense of space and ease. Equally, bass is well articulated without being over-emphasised. The Quintet Blue is a fantastic sounding mid-priced MC that does everything right – Ortofon has once again hit upon the magic formula!
Product Details
Type: Moving coil cartridge
Price: £325
Weight: 9g
Dimensions: N/A
Distributor: Henley Designs Ltd.
Review: Hi-Fi Choice #389
---
Best Turntable
Inspire Hi-Fi Black Magic Si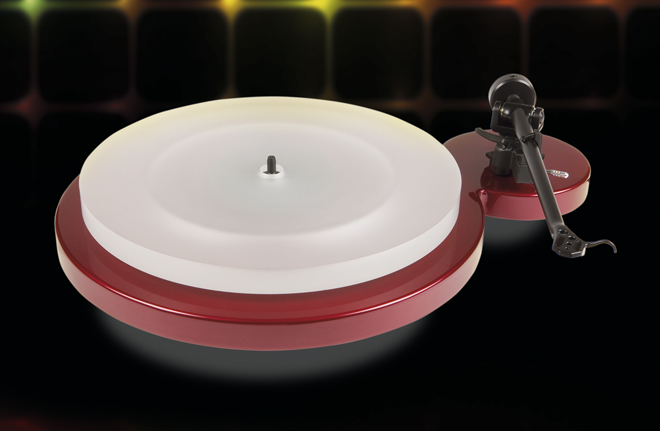 Expert design at every stage helps make this one of the most insightful and revealing turntables we have auditioned this year, with a pacey yet neutral sound to ensure your vinyl is always in the groove. This curvy LP spinner from Inspire Hi-Fi is belt-driven by a low vibration Premotec AC motor, with speed controlled by moving the belt up or down the two-step pulley. The sub-platter is Inspire's own design, precision-machined from a block of acetyl. Available in gloss black, and fitted with a Rega RB202 tonearm as standard, the stunning 'nightfire' red finish is even more eye-catching...
Product Details
Type: Turntable
Price: £560
Weight: 3.8kg
Dimensions: (WxHxD) 450 x 100 x 350mm
Distributor: Inspire Hi-Fi.
Review: Hi-Fi News & Record Review July 2014
---
Best High-End Headphone
Oppo PM-1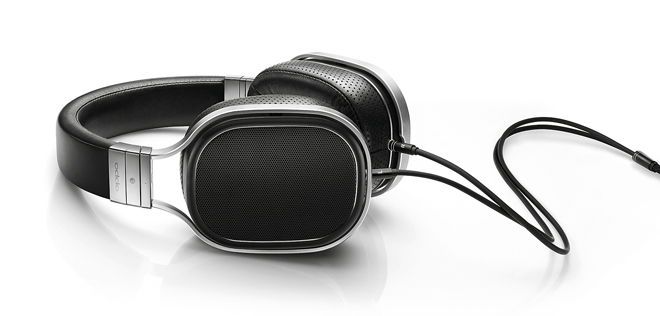 This open-back isodynamic headphone is a remarkable debut from Oppo. As with its better-known Blu-ray players, the PM-1 is painstakingly engineered and a true object of desire. Each planar magnetic drive unit features a seven-layer diaphragm with flat aluminium conductors on both sides, which follow a spiral pattern to maximise the spread and evenness of the driving force. Astonishingly sensitive, the PM-1 delivers a superbly even bass and impressive transparency. Comfortable to wear and great to listen to, this is easily the most exciting new headphone to be released this year.
Product Details
Type: Luxury headphone
Price: £1,100
Weight: 395kg
Dimensions: N/A
Distributor: Oppo Digital UK Ltd.
Review: Hi-Fi News & Record Review July 2014
---
Best On-the-Move Headphone
Focal Spirit One S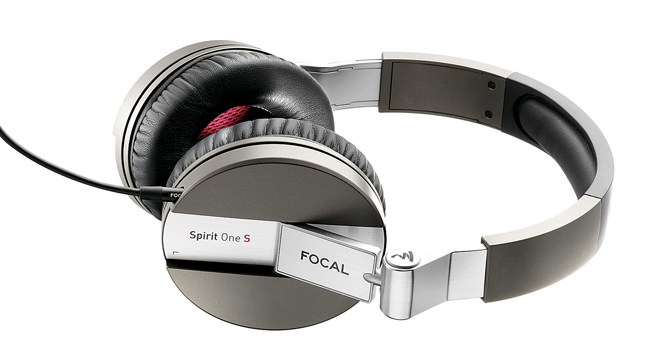 Few mobile headphones manage to combine style and performance as successfully as Focal's Spirit One S. The closed-back design weighs in at just 280g, and the deeply cushioned earpads with bright red mesh driver covers are a comfy fit thanks to the flexible headband and hinged ear cups. Furthermore, the interchangeable cable with in-line remote is compatible with all types of smart devices. The compellingly smooth sound combines a well integrated bass with a revealing level of detail, while the superb ear coupling and isolation means they are equally impressive at blocking out external noise. Fellow travellers will also appreciate the lack of stray sounds from the Spirit One S!
Product Details
Type: Mobile headphone
Price: £150
Weight: 280g
Dimensions: N/A
Distributor: Focal.
Review: Hi-Fi Choice #391
---
Best Headphone Amplifier
Meridian Prime/Prime PSU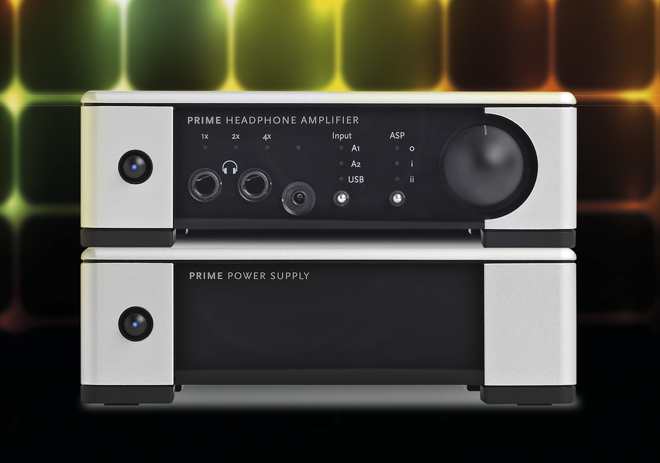 The chic and clever Meridian Prime headphone amplifier has three sockets with output impedances tailored to particular headphone designs. Flexibility doesn't end there – as well as two unbalanced inputs for analogue sources there is an asynchronous USB input handling digital music up to 24-bit/192kHz, with Meridian's proprietary upsampling applied to 44.1/48kHz files. Put into action, the Prime offers a well-resolved sound conceived to get the best from a wide variety of headphones. Upgrading with the £800 Prime outboard PSU brings worthwhile gains in performance.
Product Details
Type: Headphone preamp/USB DAC and outboard PSU
Price: Prime £1,200/PSU £800
Weight: 0.9/1.6kg
Dimensions: (WxHxD) 160 x 50 x 150mm
Distributor: Meridian Audio Ltd.
Review: Hi-Fi News & Record Review Feb 2014
---
Best Hi-Fi Media Player
Primare NP30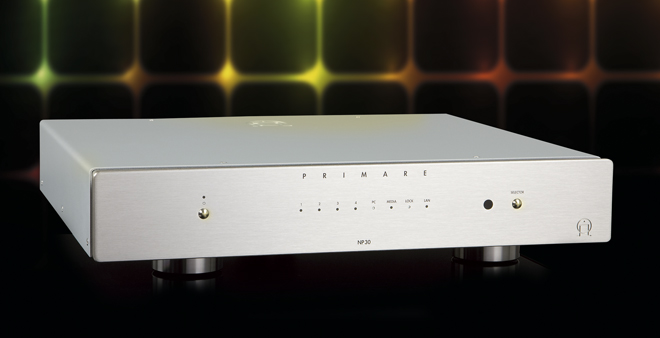 Primare's sleek NP30 will satisfy the most demanding of audiophiles with a penchant for streaming digital music across their home network. It caters for wired and wirelessly networked sources up to 24-bit/192kHz via its Burr-Brown PCM1792 DAC,
and features both line-level RCA and fully balanced XLR outputs. Playback performance is crowd-pleasing, with a skillfully balanced sound that suits both high-quality files and low bitrate sources. Furthermore, the dedicated control app is impressively intuitive.
Product Details
Type: Network media player
Price: £2,000
Weight: 8.5kg
Dimensions: (WxHxD) 430 x 95 x 370mm
Distributor: Karma-AV.
Review: Hi-Fi News & Record Review July 2014
---
Best Hi-Fi Disc Player
Simaudio Moon Neo 260D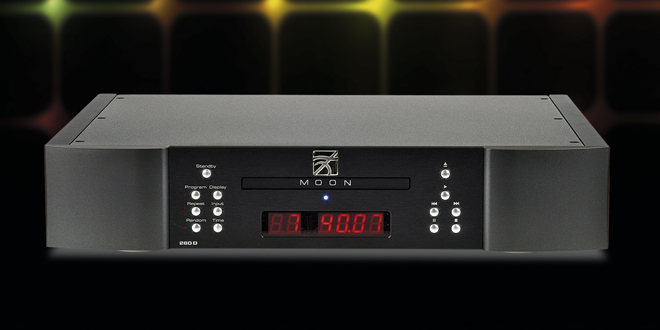 This sturdy CD transport/DAC delivers serious audiophile performance. The DAC section is an £800 option that includes a 24-bit/192kHz-capable USB input for playing hi-res audio downloads, and sports three S/PDIF inputs – two electrical and one optical. The Neo 260D's bass is extended and punchy, while its refined treble quality makes it a great all-rounder for varied digital collections. We were struck by its exceptional smoothness and civility, and a tonal richness that invited prolonged listening sessions. Thanks to its USB DAC, this could be the last CD player you'll buy.
Product Details
Type: CD transport/player, DAC
Price: £1,600/£800
Weight: 7.5kg
Dimensions: (WxHxD) 430 x 86 x 335mm
Distributor: Renaissance Audio.
Review: Hi-Fi News & Record Review April 2014
---
Best Hi-Fi Innovation
Devialet Ensemble 120/GT 1SE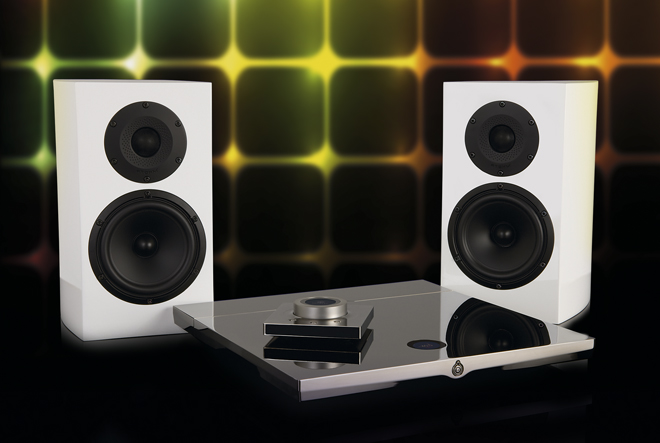 Ground-breaking technology and sophisticated good looks are what set this French amp and speaker ensemble apart from any other 'packaged' hi-fi system. The sleek design of Devialet's entry-level 120 amp belies its hybrid Class A/D 120W output power. Moreover, its innovative SAM (Speaker Active Matching) tech optimises this output to maximise the bass behaviour of the Devialet-branded Atohm GT1 'Special Edition' loudspeakers. In practice the benefits of SAM can be felt across the frequency range, the combo offering a luxurious and effortless sound quality.
Product Details
Type: Integrated amplifier and speaker package
Price: £6,290
Weight: 5.7/8kg
Dimensions: (WxHxD)
Amp: 383 x 40 x 383mm
Speaker: 200 x 330 x 250mm
Distributor: Absolute Sounds Ltd.
Review: Hi-Fi Choice #386
---
Best Hi-Fi Accessory
PS Audio P3 Power Plant
This mains regenerator arrives with a tempting price tag and an unobtrusive design, and has the capacity to seriously enhance the sound quality of any audio system. PS Audio's baseline model offers a trio of regenerated outlets in three zones providing 750VA capability, plus a further outlet in a fourth high-current, filtered zone for larger power amplifiers. Bringing sonic gains to the clarity, dynamics and sheer plausibility of music recordings, the P3 Power Plant adds flesh to the bones of what you hear when your system is connected straight to the wall socket.
Product Details
Type: Mains regenerator
Price: £1,950
Weight: 16.7kg
Dimensions: (WxHxD) 430 x 100 x 360mm
Distributor: Signature Audio Systems.
Review: Hi-Fi News & Record Review June 2014
---
Best TV - Above 55in
Sony KD-65X9005B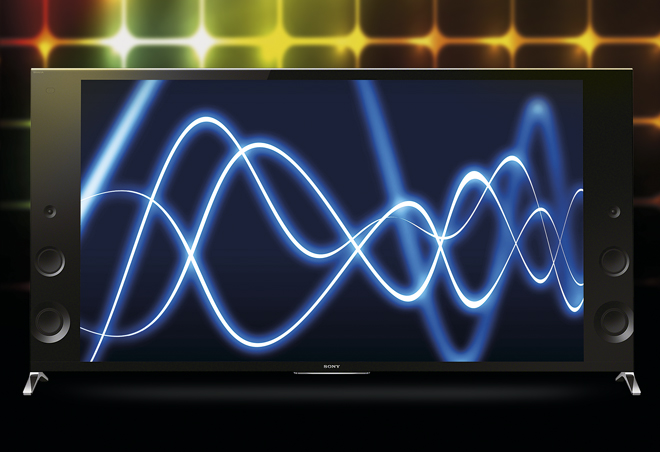 Sony's 4K flagship is a state-of-the-art flatscreen that blends design and performance to a supreme level – simply put, we've never seen anything quite like it before. The vast 65in screen revels in 4K material, generating images that are blisteringly sharp and full of subtle details and gradations. Upscaled sources also impress, with the KD-65X9005B breathing new life into a Blu-ray collection. And the Wedge design has enabled Sony to incorporate a six-driver speaker array that eradicates the need for a soundbar – its dynamic and room-filling audio performance is unrivalled.
Product Details
Type: 65in 4K LED TV
Price: £3,300
Weight: 45.9kg
Dimensions: (WxHxD) 1,494 x 790 x 95mm
Distributor: Sony UK
Review: Home Cinema Choice #236
---
Best TV - 46-55in
Samsung UE55HU7500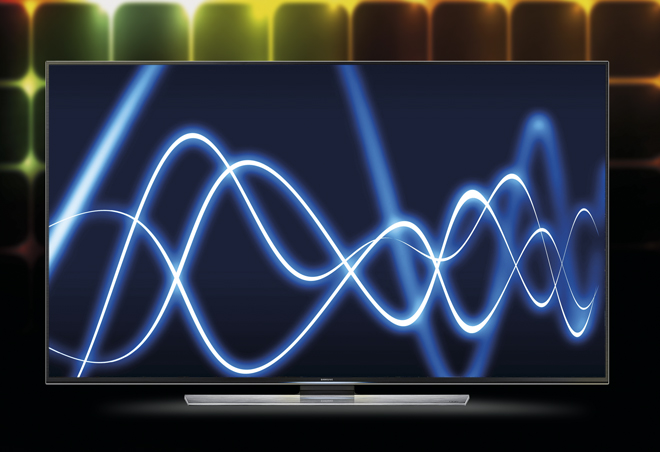 Drop-dead gorgeous design, bountiful Smart talents and a picture quality that is uniformly dazzling – Samsung's UE55HU7500 is a flatscreen TV to be reckoned with. This 3,840 x 2,160 resolution set conveys the sheer visual drama of 4K with aplomb and offers white-glove treatment to non-4K sources – Blu-rays, DVDs and broadcast TV are sympathetically upscaled under the guise of Samsung's Quad Core processing engine. It's a next-gen display that consistently impresses.
Product Details
Type: 55in 4K TV
Price: £2,300
Weight: 17.8kg
Dimensions: (WxHxD) 1,228 x 706 x 35mm
Distributor: Samsung UK
Review: Home Cinema Choice #239
---
Best TV - Up to 42in
Panasonic TX-42AS600
In 2014, Panasonic adopted Freetime technology to provide a fully-stocked catch-up TV portal, but didn't reserve this Smart trait for its high-ticket televisions – the mid-range TX-42AS600 adds the 'backwards EPG' talent to a healthy feature set that also includes DLNA media playback, customisable home screens and content recommendation. And image quality on this 42in Full HD LED TV is equally enticing, with balanced, natural colours and clean detailing joined by expansive contrast. The slim-bezel and elegant open stand bolster its curb appeal, too.
Product Details
Type: 42in Full HD LED TV
Price: £430
Weight: 12kg
Dimensions: (WxHxD) 947 x 552 x 53mm
Distributor: Panasonic UK
Review: Home Cinema Choice #240
---
Best Projector
Ben Q W1070+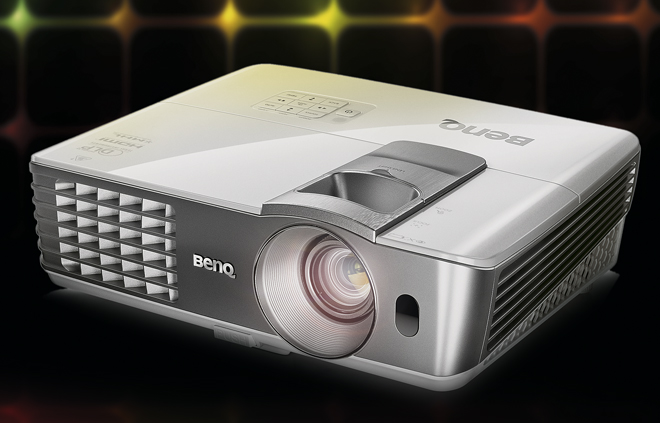 Proving how attainable home cinema projection has become, BenQ's remarkable W1070+ light-cannon tempts gamers and film fans with its £650 price tag – yet it packs a performance punch that belies its affordability. This Full HD DLP model serves up bright, colour-rich images, yet doesn't struggle with darker scenes, eking out shadow details when needed. With enthusiast-grade features including ISF-certified calibration tools and a 12V trigger for automated setups, plus a small form factor and smart styling, the W1070+ easily steals the budget projector crown.
Product Details
Type: Full HD DLP projector
Price: £650
Weight: 2.75kg
Dimensions: (WxHxD) 312 x 104 x 244mm
Distributor: BenQ UK
Review: Home Cinema Choice #240
---
Best High-End Projector
JVC DLA-X700R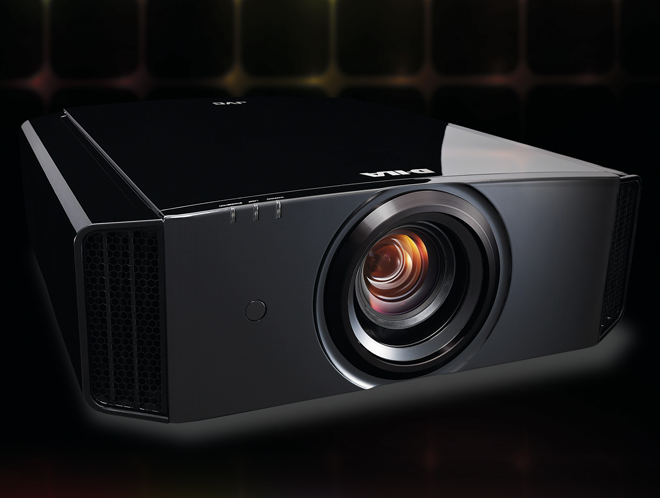 Home cinema is at its very best when done on a grand scale, and JVC's DLA-X700R is truly fit for largescreen projector systems. A high-end design offering THX and ISF endorsement, useful lens memory functions and in-depth picture adjustment, the DLA-X700R impresses immediately with a jaw-dropping black level performance and high contrast, which sees bright elements retaining impact even in the darkest of sequences. Image detailing is deftly aided by the brand's bespoke e-Shift technology, while motion handling is smooth.
Product Details
Type: Full HD D-ILA projector
Price: £7,300
Weight: 15kg
Dimensions: (WxHxD) 459 x 179 x 472mm
Distributor: JVC UK
Review: Home Cinema Choice #238
---
Best AV Receiver
Pioneer VSX-924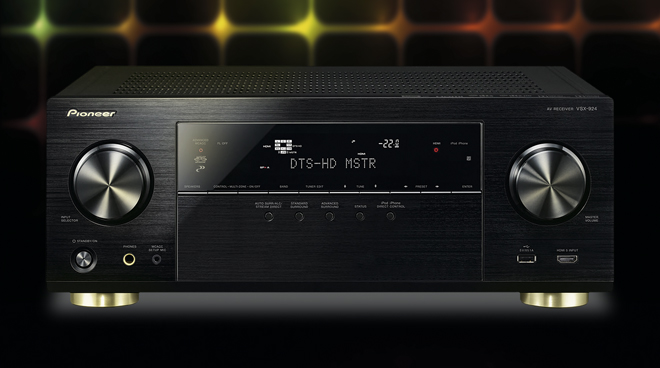 An affordable AV receiver needs to cater to home cinema novices yet not shirk from performance duties, a trick that Pioneer's VSX-924 pulls off comfortably. While Bluetooth and Wi-Fi connectivity, slick operation via the brand's iControl AV5 app and the interactive AV Navigator manual all make this an easy component to live with, the receiver's precise, controlled and detailed delivery of Blu-ray soundmixes is equally impressive. Well connected and packed with user tweaks, the VSX-924 is an obvious audition for a film aficionado on a tight budget.
Product Details
Type: 7.1-channel AV receiver
Price: £500
Weight: 9.8kg
Dimensions: (WxHxD) 435 x 168 x 362mm
Distributor: Pioneer UK
Review: Home Cinema Choice #236
---
Best High-End AV Receiver
Yamaha RX-A3040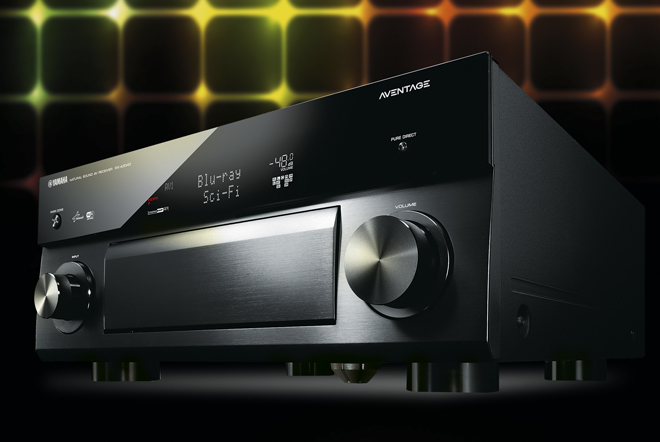 The RX-A3040 is the Alpha male of Yamaha's Aventage range, offering nine-channel Dolby Atmos playback (plus
11-channel processing), multi-point room equalisation and a potent 9 x 150W/8ohm power plant. Buyers are rewarded
with a supremely accomplished sonic performance. Yamaha's flagship can convey tremendous energy without breaking sweat, crafting immersive soundscapes rich in bass and delicate effects. And this aural expertise is joined by a flexible feature set – including DLNA streaming, 4K passthrough and 'net radio – that ensures the RX-A3040 remains a constant source of entertainment.
Product Details
Type: 9.1-channel AV receiver
Price: £2,000
Weight: 19.6kg
Dimensions: (WxHxD) 435 x 192 x 467mm
Distributor: Yamaha UK
Review: Home Cinema Choice #239
---
Best Subwoofer
SVS SB-2000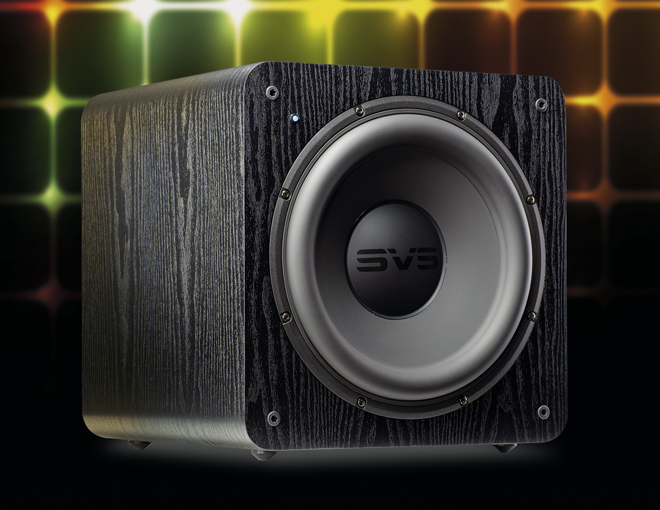 SVS's compact single-driver subwoofer is deceptively straightforward, but the American brand's attention to detail
in both the design of the 12in driver and 500W RMS Sledge DSP amplifier results in an electrifying performance that will delight bass-heads. Feed it a movie soundmix and the SB-2000 provides hair-raising levels of low-frequency fun, adding tight, authentic weight to both effects and score. Switch to music and its agility and measured tone come to the fore. The SVS SB-2000 is smartly designed, easy to setup and a treat to listen to.
Product Details
Type: 12in sealed cabinet subwoofer
Price: £650
Weight: 15.8kg
Dimensions: (WxHxD) 360 x 360 x 430mm
Distributor: Karma-AV
Review: Home Cinema Choice #233
---
Best Compact Speaker System
Monitor Audio Radius R90HT1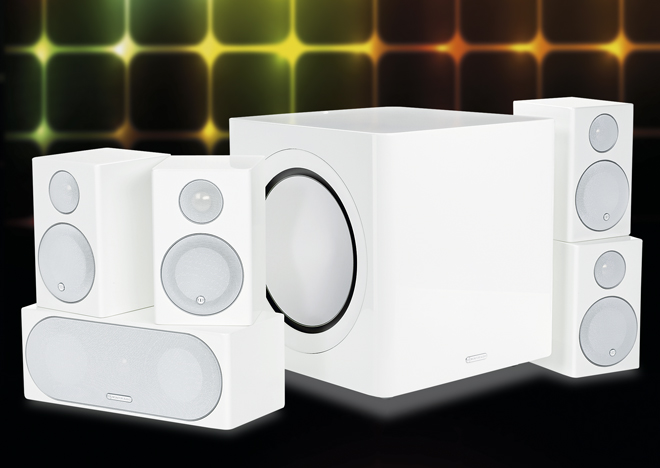 The R90HT1 5.1 array sees Monitor Audio revisiting its long-running Radius loudspeakers to good effect, introducing C-CAM tweeters to the range for the first time and revamping the rear ports for an improved bass response over previous generations. This system mixes both eager dynamism and impressive scale with poise and insight. Detailed soundtracks are treated with respect, while dialogue from the Radius 200 centre enclosure is full-bodied. And, with its sumptuous design, the R90HT1 will grace any living room or movie den.
Product Details
Type: 5.1-channel compact speaker system
Price: £1,500
Weight: 2.1kg
Dimensions: (WxHxD) 125 x 198 x 140mm
Distributor: Monitor Audio UK.
Review: Home Cinema Choice #230
---
Best Speaker System
DALI Rubicon LCR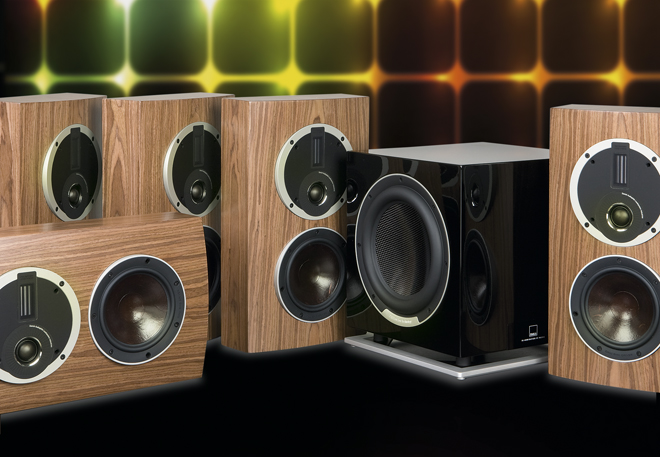 DALI's Slim-line Rubicon LCR loudspeaker marks a change of approach for a brand best-known for its floorstanding and bookshelf models, but there's more to this 5.1 array than the designer form factor. Employing identical models – each armed with a distinctive hybrid ribbon/dome tweeter and 5.5in midbass driver – all around the soundfield ensures multichannel mixes are crafted with seamless panning effects and tonal cohesion. Scale and weight (aided by the 10in subwoofer) abound, high-frequency details are crisp, and dialogue is locked in. An accomplished all-round package.
Product Details
Type: 5.1-channel speaker system
Price: £6,275
Weight: 8kg
Dimensions: (WxHxD) 465 x 278 x 142mm
Distributor: DALI
Review: Home Cinema Choice #238
---
Best High-End Speaker System
Artcoustic Spitfire SL
Artcoustic's SL series of in-wall/on-wall loudspeakers offers slender cabinets for snug system builds and gloriously impactful sonics, so those with aspirations for a high-end, discreet cinema setup should apply. With the sensitivity of the main enclosures tipping 110dB (helped by the array of 24 tweeters and 12in mid-range cones), the Danish brand's flagship model is easy to drive to room-filling SPLs. The soundstage created from this 7.2 pack is immense in scale and packed with hard-hitting details. A worthy winner.
Product Details
Type: 7.2-channel speaker system
Price: £17,000
Weight: 15kg
Dimensions: (WxHxD) 350 x 1,126 x 67mm
Distributor: Artcoustic
Review: Home Cinema Choice #233
---
Best Soundbar
Q Acoustics Media 4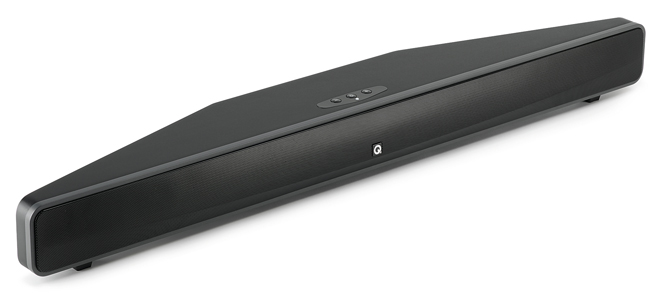 Q Acoustics' arrival into the soundbar market with the beautifully-constructed Media 4 was worth waiting for. This mid-range model delivers an instantaneous upgrade on a typical TV's speaker system, and outshines the competition thanks to an excellent out-of-the box audio performance that buyers will be smitten by. Employing dual 2.75in BMR drivers pays dividends with stereo imaging and the size of the soundfield, while an onboard down-firing woofer underpins the mid-range with taut, nuanced bass. AptX Bluetooth, 3.5mm input and stereo phono connections allow music fans to sample its delights, too.
Product Details
Type: 2.1-channel soundbar
Price: £400
Weight: 4.9kg
Dimensions: (WxHxD) 1,000 x 90 x 142mm
Distributor: Armour Home Electronics
Review: Home Cinema Choice #238
---
Best Soundbase
Canton DM50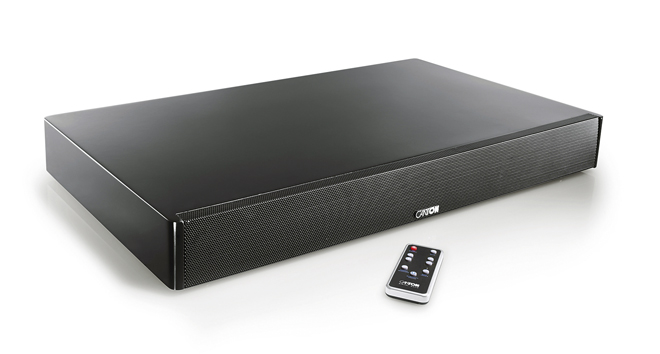 The Soundbase speaker concept is relatively new, but Canton's DM 50 succeeds by adhering to the time-honoured principle that performance is paramount. The solid high-density fibreboard cabinet, tasked with supporting flatscreens weighing up to 40kg, provides space for a potent driver array including twin subwoofers. Bass response is authoritative (and a subwoofer output allows for additional grunt if desired), but not at the expense of clarity and impact elsewhere in the frequency band. The result? An accomplished, even-handed sound that brings excitement to action flicks, tension to dramas and foot-tapping fun to your music collection.
Product Details
Type: Soundbase TV speaker
Price: £400
Weight: 5.3kg
Dimensions: (WxHxD) 545 x 65 x 300mm
Distributor: Computers Unlimited UK.
Review: Home Cinema Choice #238
---
Best High-End Blu-ray Player
Oppo BDP-105D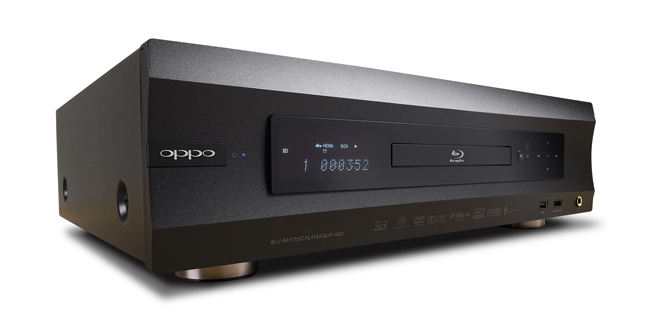 The previous flagship player from Oppo – the BDP-105EU – turned heads thanks to its uncompromising battleship build, copious connectivity, sublime visuals and second life as an audiophile's delight. Now, Oppo has undertaken a revamp, adding Darbee Visual Presence processing for user-definable image manipulation and upgrading the USB DAC to support DSD 64/128, while retaining the connectivity tricks and luxurious construction of its forebear. Whether spinning a disc or unspooling a digital file, the BDP-105D provides a first-class experience.
Product Details
Type: High-end universal Blu-ray player
Price: £1,100
Weight: 7.9kg
Dimensions: (WxHxD) 430 x 123 x 311mm
Distributor: Oppo UK
Review: Home Cinema Choice #233
---
Best Blu-ray Player
Sony BDP-S7200
Sony's BDP-S7200 is both eminently affordable and brilliantly talented. An admirable performer as a Blu-ray deck – 1080p images have outstanding definition, subtle gradations and a vibrant palette – this neatly-designed player also majors in Smart talents. Hi-res audio support is wide-ranging, with WAV, FLAC, AIFF, WMA and DSD files catered for both over a network (wired or wireless) as well as USB, and telly addicts are well-served by Sony's onboard content hub, which offers catch-up TV and movies-on-demand from a slick interface. Another headline trick – 4K JPEG playback – confirms the BDP-S7200 as an ideal partner for a next-gen display.
Product Details
Type: Smart Blu-ray player
Price: £200
Weight: 2.3kg
Dimensions: (WxHxD) 430 x 49 x 210mm
Distributor: Sony UK
Review: Home Cinema Choice #239
---
Best AV Pre/Power Amp
Datasat RS20i/RA 7300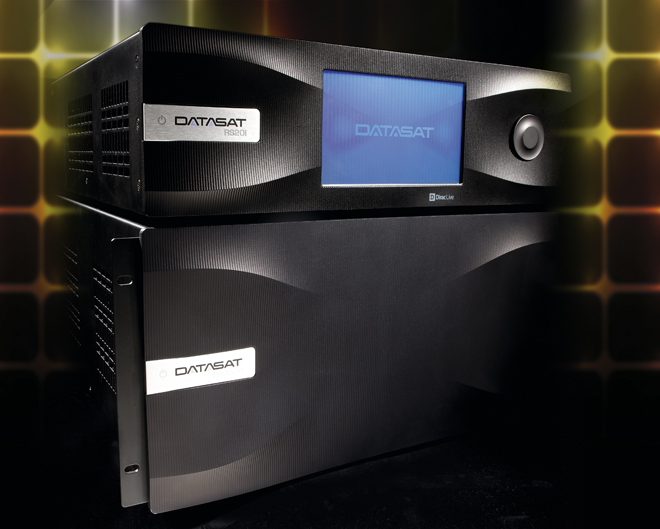 Datasat's RS20i processor and RA7300 power amplifier join together to bring a reference-grade, professional level of cinema sound to high-end domestic setups. Courtesy of its 16-channel output, DIRAC Live room optimisation and extensive bass management, the former can grapple with multiple system configurations to deliver multichannel audio with pristine steering and placement. The 7 x 300W amp, meanwhile, provides intense scale and slam. Combined, this heavyweight system is able to find detail and power in whatever movie you throw at it. It's simply stunning.
Product Details
Type: AV pre-amp/power amp combi
Price: £18,400/£14,600
Weight: 12.2kg/56kg
Dimensions: (WxHxD) 442 x 142 x 447mm/
431 x 222 x 533mm
Distributor: Pulse Marketing.
Review: Home Cinema Choice #231
---
Best Home Cinema Accessory
HD Anywhere mHub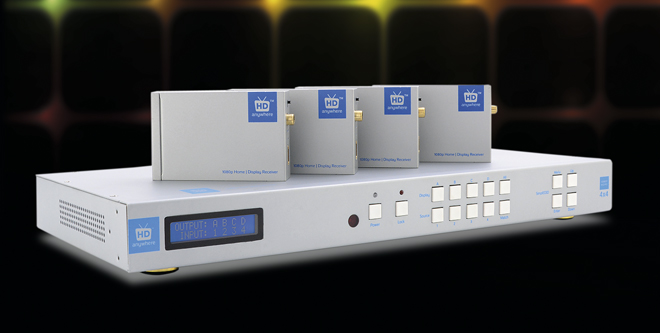 HDanywhere's mHub is a powerful and flexible solution to the challenges of managing and distributing HD sources in a multiroom setup. Supporting Full HD video up to 60fps (and 3D, too) to distances of 50m, the mHub can route any combination of four sources to a quartet of HDMI-equipped displays via its diminutive receivers, employing user-friendly Cat5/6/7 cable for a neat installation. Transmission is artefact-free, with content mirroring the source. The fact that the main unit also doubles as a 4 x 4 HDMI switcher is the icing on the cake.
Product Details
Type: HDMI over IP matrix/switcher
Price: £1,000
Weight: 1.82kg
Dimensions: (WxHxD) 440 x 45 x 200mm
Distributor: HDAnywhere.
Review: Home Cinema Choice #240
---