Avtech Awards 2015/2016
Welcome to the AVTech Awards for 2015/16, the distillation of knowledge from the UK's trio of premium AV magazine brands – Hi-Fi Choice, Home Cinema Choice and Hi-Fi News & Record Review. Collectively we test and review more hi-fi, TV and home theatre equipment than any other organisation in the UK, with hundreds of pages of editorial content published every month.
Our Awards are informed by this pool of experience which stretches from earbuds and headphones to flagship high-end floorstanding loudspeakers; from 4K TVs to state-of-the-art projectors; from universal disc players, media streamers, USB DACs and headphone amps to turntables, integrated and pre/power amplifiers and every black box and cable in between. So whether you are a diehard stereo or AV home theatre enthusiast, or a progressive consumer looking for the ideal 'connected' system, let the AVTech Awards be your guide to the best that's available.

---
Best Floorstanding Speaker
Sonus faber Chameleon T
Sonus faber's Chameleon T is more affordable than the brand's typical floorstanding output, but you certainly wouldn't know it from the high-quality build or performance. These three-way towers (with interchangeable coloured side panels to help match your décor) have an impressive sense of vivacity, injecting life into any music they play. They pull out levels of detail that many rivals don't even come close to, while the twin 6in drivers present deep bass notes with convincing authority. Essentially, these sound as good as they look.
Product Details
Type: Three-way floorstanding loudspeaker
Price: £1,670 (pair)
Weight: 24.5kg
Dimensions (WxHxD): 270 x 1,060 x 355mm
Distributor: Absolute Sounds Ltd
Review: Hi-Fi News November 2015
---
Best Standmount Speaker
Quad S-1
Bringing a bespoke ribbon tweeter to a price point in the market where domes have traditionally ruled the roost, Quad's diminutive S-1 boasts the sort of full-bodied sound that most small speakers can only dream of. The ribbon tweeter breathes unprecedented life, structure and resolution into recordings, while the bass (derived from the S-1's 4in woven Kevlar cone and tuned via a rear-firing reflex port) is agile, articulate and remarkably weighty. This is a classy performer with neat styling, and its appeal is only bolstered by the wallet-friendly price tag.
Product Details
Type: Two-way standmount speaker
Price: £500 (pair)
Weight: 5.2kg
Dimensions (WxHxD): 156 x 285 x 240mm
Distributor: Quad Electroacoustics Ltd
Review: Hi-Fi Choice 401
---
Best Hi-Fi Disc Player
Arcam FMJ CDS27

Rumours of the demise of CD are firmly kicked into touch by this multi-talented player that adds SACD to the usual silver disc-spinning duties. And its versatility doesn't end there – the FMJ CDS27 is also a UPnP network music player capable of handling streams up to 24-bit/192kHz. This remarkably flexible unit is built to last around a solid chassis, while careful construction separates the power supply feeds to its Burr-Brown DAC, drive mechanism and audio boards. In use, the FMJ CDS27 handles today's digital music formats with a natural, musical zeal that grips the listener and doesn't let go, making it a disc player that's in a class all of its own.
Product Details
Type: CD player/streamer
Price: £800
Weight: 6.2kg
Dimensions (WxHxD): 433 x 87 x 278mm
Distributor: Arcam
Review: Hi-Fi Choice 401/Hi-Fi News August 2015
---
Best Hi-Fi Media Player
Naim NAC-N 272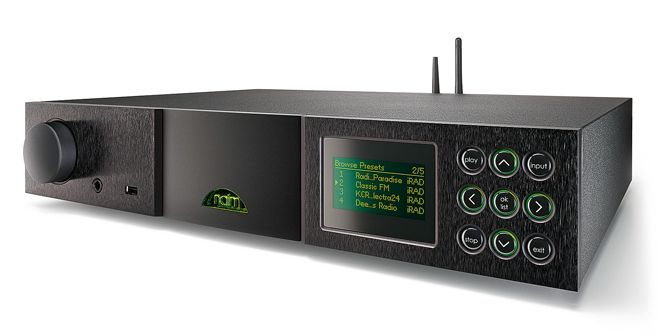 Naim's traditional traits of timing, rhythm and driving musicality – not to mention thundering bass – are in full evidence in the NAC-N 272. A preamplifier/DAC with network music player capability, this glamorous separate caters for hi-fi enthusiasts with diverse desires. Traditional digital and analogue inputs are joined by wired or Wi-Fi networking/internet radio, a front-mounted USB input for drive or smartphone/tablet hookup and Bluetooth and Spotify Connect compatibility, while DAB+/FM radio is available as an optional module. Although the NAC-N 272's extensive feature roster (it's also a headphone amplifier) implies complexity, ease-of-use is excellent, with Naim's well-judged iOS/Android app providing a smart alternative to the supplied handset.
Product details
Type: Network music player/preamplifier/DAC
Price: £3,300
Weight: 12.5kg
Dimensions (WxHxD): 432 x 87 x 314mm
Distributor: Naim Audio Ltd
Review: Hi-Fi Choice 400/Hi-Fi News May 2015
---
Best Stereo Pre/Power Amplifier
Constellation Audio Inspiration Series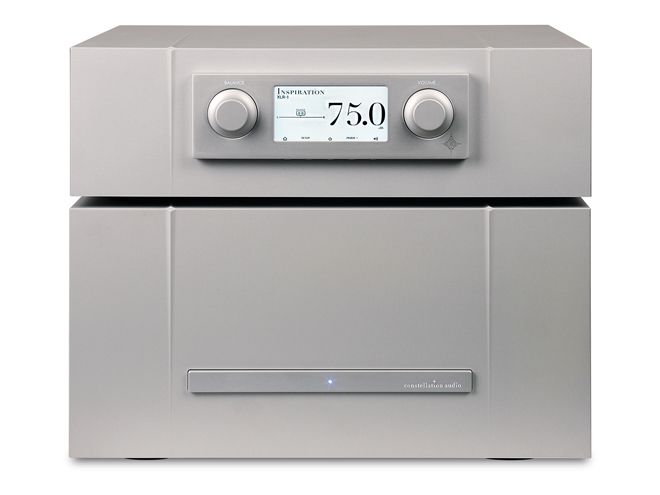 Give this pairing a clear recording and you can hear all the way into the back of the soundstage without any obstruction. The airiness of concert hall acoustics are recreated with uncanny realism, while the muscular power needed to reproduce a big band or symphony orchestra at full throttle is delivered with ease. This astonishing performance shouldn't surprise, however, as the Inspiration Series shares the same core circuit topology and features as Constellation Audio's Reference and Performance lines yet at a fraction of the price. If you desire a system that plays with freedom, neutrality and conviction, then look no further.
Product Details
Type: Stereo preamp & power amplifier
Price: £10,000 (each)
Weight Pre: 11.3kg Power: 36.3kg
Dimensions (WxHxD): Pre: 432 x 133 x 381mm Power: 432 x 216 x 483mm
Distributor: Absolute Sounds Ltd
Review: Hi-Fi News July 2015
---
Best High-End Digital Source
T+A PDP 3000 HV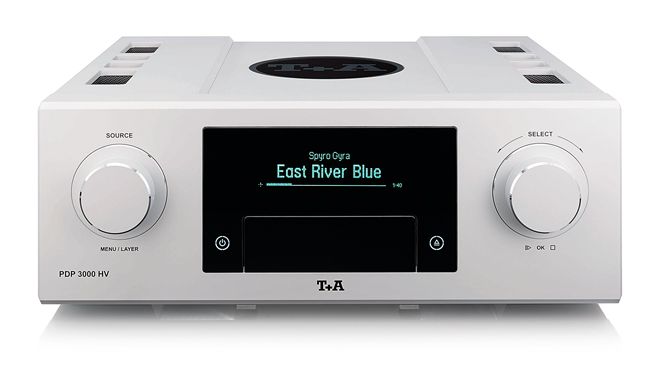 T+A's digital-to-analogue converter ticks all the boxes for the more demanding audiophile thanks to its support of PCM up to 32-bit/384kHz, DSD64 and DSD128, plus an SACD drive. And it doesn't just look the business – hi-res downloads sound so holographic and breathtakingly realistic that it's near impossible to determine if any character is coming from the unit itself. Instruments are portrayed with vivid three-dimensional body and precise image focus, while analogue recordings are exquisitely open and untainted. Given that the PDP 3000 HV combines three components yet costs less than many standalone high-end DACs, this is unquestionably a bargain.
Product Details
Type: CD/SACD player/DAC
Price: £11,200
Weight: 26kg
Dimensions (WxHxD): 460 x 170 x 460mm
Distributor: Kog Audio Ltd
Review: Hi-Fi News March 2015
---
Best High-End Stereo Amplifier
Mark Levinson No585
Mark Levinson's first integrated amplifier since 2006 has proved definitely worth the wait. An 'entry-level' 2 x 200W Class AB design, the No585 employs 12 output devices for each channel in a double mono configuration, and an ESS Sabre 32-bit DAC with proprietary jitter reduction at the heart of its digital processing. In use it delivers first-rate transparency, sounding luscious and relaxed with a smooth midrange and honey-sweet treble. It's revealing of LF details too, and its substantial reserves will power any likely partnering speaker. Welcome back!
Product Details
Type: Integrated stereo amplifier
Price: £10,500
Weight: 34kg
Dimensions (WxHxD): 434 x 193 x 506mm
Distributor: Karma-AV
Review: Hi-Fi News April 2015
---
Best Stereo Integrated Amplifier
Exposure 3010S2-D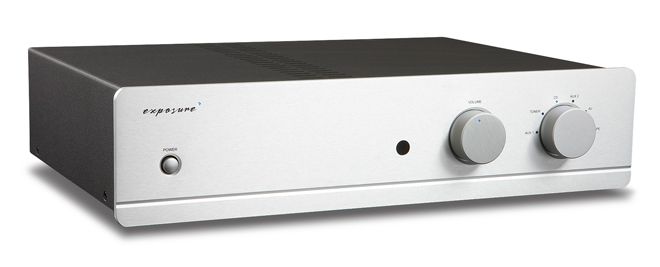 Exposure's integrated stereo amplifier (2 x 110W) is beautifully put together at the price, with a solid aluminium casing and minimalist design that ensures it looks good on any hi-fi rack. It has a fast, powerful sound that's tonally smooth and neutral enough to kick back with for lengthy sessions. An optional plug-in DAC board with Wolfson's WM8742 chipset and USB and BNC inputs supports PCM up to 24-bit/192kHz resolution and DSD 64. Throw in the optional £240 onboard phono stage (in moving magnet or moving coil flavours) and you have a formidable integrated amplifier package.
Product Details
Type: Integrated stereo amplifier
Price: £1,700 (+ options)
Weight: 12kg
Dimensions (WxHxD): 440 x 115 x 300mm
Distributor: Exposure Electronics Ltd
Review: Hi-Fi Choice 397
---
Best USB DAC
Chord Electronics Chordette 2Qute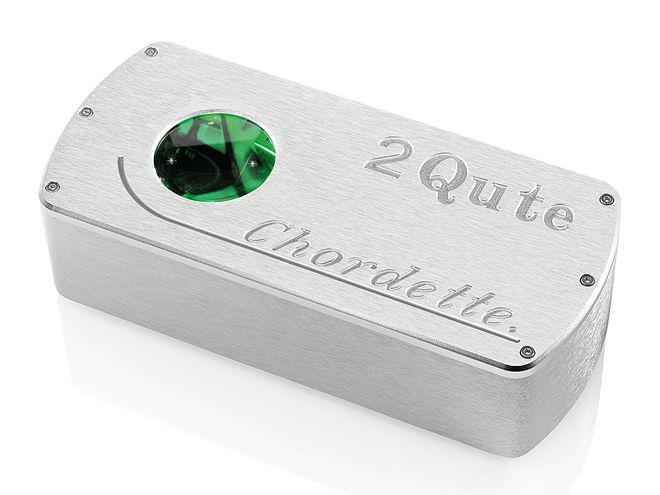 Replacing the Qute EX and boasting the same insides as Chord's superb Hugo, this home DAC supports up to 32-bit/384kHz audio via coaxial and USB digital inputs and 24-bit/192kHz over optical. It can run the full gamut of formats – from CD or hi-res in PCM or DSD – and the result is consistently impressive. In short, it is unerringly musical yet has a subtle, rich tonality to it that makes it a pleasure to listen to. So while it might take some time to learn what the 2Qute's top-panel lights mean, this is an easy recommendation.
Product Details
Type: S/PDIF & USB DAC
Price: £995
Weight: 0.4kg
Dimensions: (WxHxD): 160 x 70 x 40mm
Distributor: Chord Electronics Ltd
Review: Hi-Fi Choice 402
---
Best Hi-Fi One-Box System
Devialet Silver Phantom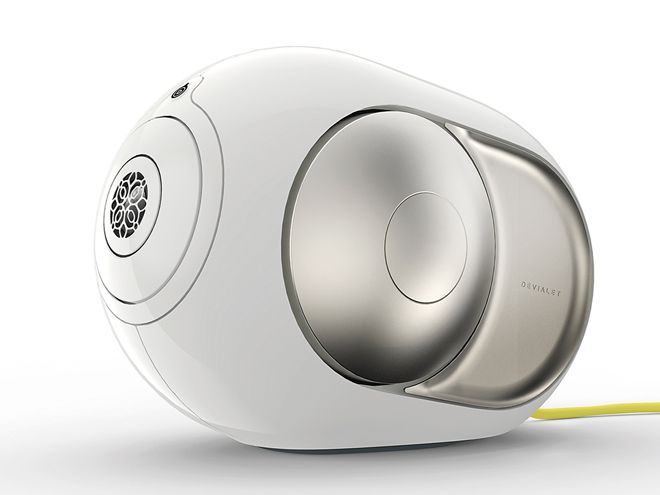 Introducing an all-in-one modular system that smashes all preconceptions of what hi-fi should look like, the Devialet Silver Phantom is science-fiction made real. Taking on the appearance of silver pulsating eggs, each houses its own internal amp, DAC, Wi-Fi streamer and four speaker drive units, and can fly solo or combine with more to create two-channel or a multi-room installation. And pair them up you should, as being configured in stereo takes the Silver Phantom to the next level in the audio stakes. The sound delivery here is open, robust and blessed with a bass quantity and quality that really pushes the boundaries of what a compact system is capable of.
Product Details
Type: Stereo modular music system
Price: £1,815 (each)
Weight: 11kg
Dimensions (WxHxD): 253 x 225 x 343mm
Distributor: Devialet UK
Review: Hi-Fi Choice 400
---
Best Hub-Powered USB DAC
Oppo HA-2
With its beautifully machined aluminium case and smoothly-bevelled corners, Oppo's HA-2 headphone amp/DAC is a thing of beauty to challenge Apple's school of design. But there's substance as well as style here. Its ESS Sabre32 chipset supports high-resolution audio playback at up to 384kHz/24-bit PCM and DSD256, while its 3.5mm output can be switched between high and low gain modes to suit different headphone designs. In addition to Type A and micro B USB inputs, a secondary 3.5mm jack acts both as an analogue input or a line output, making the HA-2 suitable for integration into a larger hi-fi setup. And sonically it's a revelation, delivering a detailed, atmospheric and insightful sound that is unheard of at the price.
Product Details
Type: Portable headphone amplifier/DAC
Price: £259
Weight: 175g
Dimensions (WxHxD): 68 x 157 x 12mm
Distributor: Oppo Digital UK Ltd
Review: Hi-Fi Choice 397/Hi-Fi News June 2015
---
Best Turntable
VPI Prime/JMW 10 3D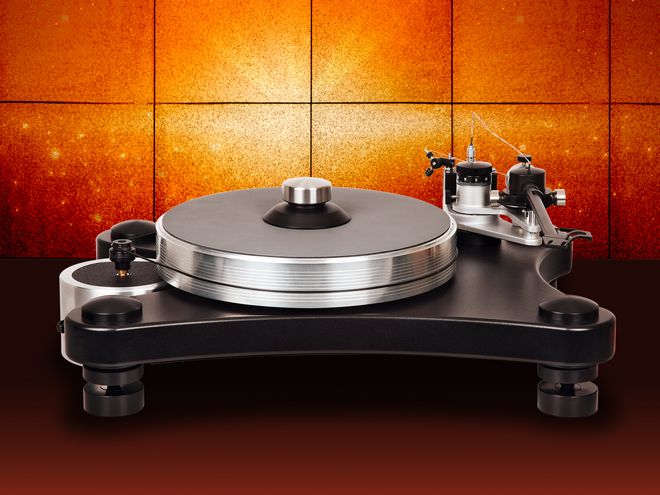 With its exposed 38mm-thick vinyl-wrapped MDF plinth and freestanding motor, the Prime's elegant shape and sumptuous curves certainly make it stand out from the crowd. Every single aspect of this deck – right down to its isolating corner feet – has been considered for maximum performance and ease of use. The Prime serves up musical details with just the right amount of focus, while bass depth and impact are clear highlights. The level of clarity and soundstage depth is striking while the precision 3D-printed tonearm is the perfect host for a wide range of pick-ups.
Product Details
Type: Belt-drive turntable
Price: £3,750 (incl. arm)
Dimensions (WxHxD): 535 x 190 x 400mm
Distributor: Renaissance Audio
Review: Hi-Fi News June 2015
---
Best Phono Stage
Halo JC3+

Fitted with moving magnet and moving coil input options, Parasound's Halo JC3+ also adds independent load adjustment for moving coil cartridges, improved dual-mono phono module circuit boards and an updated power supply. The result is an unerringly clean and crisp, modern-sounding design that remains fully able to communicate the alluring sound of vinyl replay, imparting the inherent flavour of a recording with consummate ease. Bass is taut, controlled and strong but not overblown, midband is smooth and transparent and treble is well-resolved. The only delay in purchasing one will be deciding if you want it in silver or black...
Product Details
Type: MM/MC phono preamp
Price: £3,300
Weight: 8.6kg
Dimensions (WxHxD): 437 x 105 x 350mm
Distributor: The Multi-Room Company
Review: Hi-Fi News October 2015
---
Best Pickup Cartridge
Audio-Technica AT33PTG/II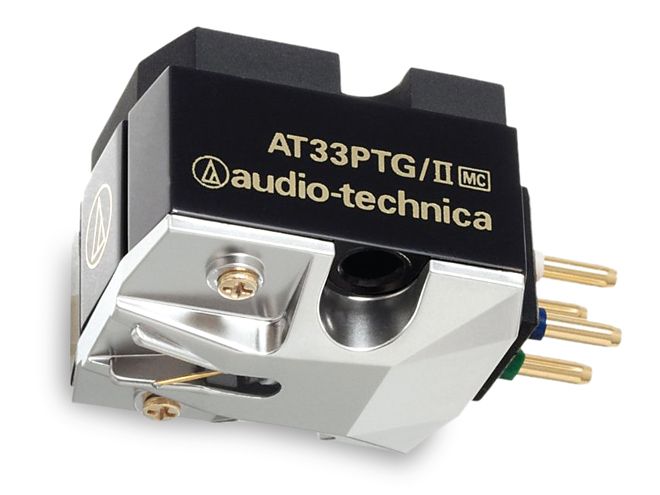 Although Audio-Technica's AT33 design is over 30 years old and visually very little has changed, the PTG/II version of the famed cartridge boasts a reduced mass and lowered impedance from previous incarnations, while the gold-plated boron cantilever has been shortened. This revamp achieves a meaningful boost in performance with the extra liveliness and control that a MicroLinear stylus-equipped cartridge can provide. There are no signs of distortion or hardening as it moves towards the centre of a record and the low noise floor is usefully resistant to minor damage or debris on vinyl. An impressive option at an attractive price.
Product Details
Type: Moving coil cartridge
Price: £420
Weight: 6.9g
Dimensions (WxHxD): 26 x 16 x 16mm
Distributor: Audio-Technica Europe
Review: Hi-Fi Choice 402
---
Best Hi-Fi Headphone
AudioQuest NightHawk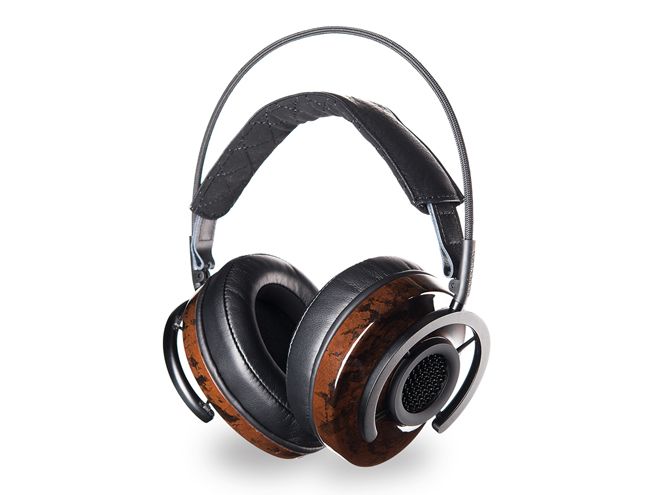 Though its drivers are moving coil rather than the increasingly popular flat diaphragm types, the NightHawk boasts more innovation than a pair of headphones should have any right to. But get past the use of 3D printing and the biomimetic grille inspired by the structure of butterfly wings, and it's the performance that really elevates AudioQuest's NightHawk beyond its competitors. Balance, bass extension, detail and the sense of space are simply stunning, while the lack of sibilance and ability to handle the majesty of a full-range recording via a pedigree amp make them peerless. The fatigue-free listening ethos is aided by a wonderful, cushioned construction.
Product Details
Type: Semi-open back circumaural headphone
Price: £499
Weight: 354g
Distributor: AudioQuest
Review: Hi-Fi News September 2015
---
Best On-The-Move Headphone
Oppo PM-3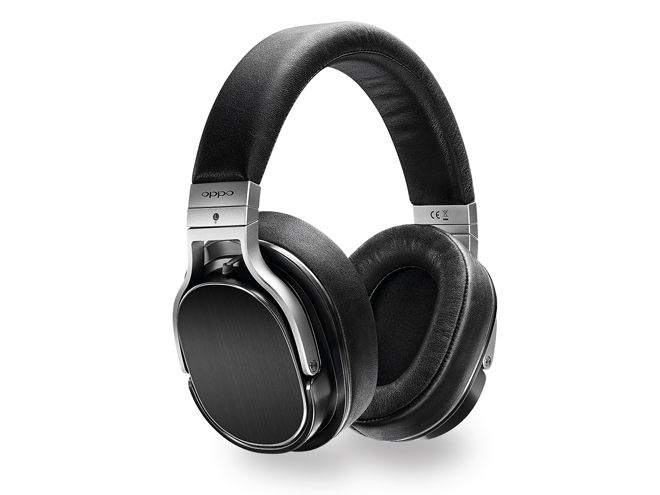 Entry-level in name only, Oppo's PM-3 shares cut-down versions of its more expensive PM-2 sibling's planar magnetic drivers to provide a performance that sounds natural, unshowy and unforced. Bass bloat, mid muddle and treble tinsel are completely absent – instead you're left with a sound that combines weight, detail and impeccable timing and is convincingly imaged in three dimensions. The comfort of this closed-back headphone is exceptional. The PM-3 is lightweight at just 320g and features padded headband and earcups. And with its protective carry case and provision of inline mic/remote cables catering to both Apple and Android users, you've got the perfect portable headphone package.
Product Details
Type: Closed back, circumaural headphone
Price: £350
Weight: 320g
Distributor: Oppo Digital UK Ltd
Review: Hi-Fi Choice 399/Hi-Fi News July 2015
---
Best Headphone Amplifier
Simaudio Moon Neo 230HAD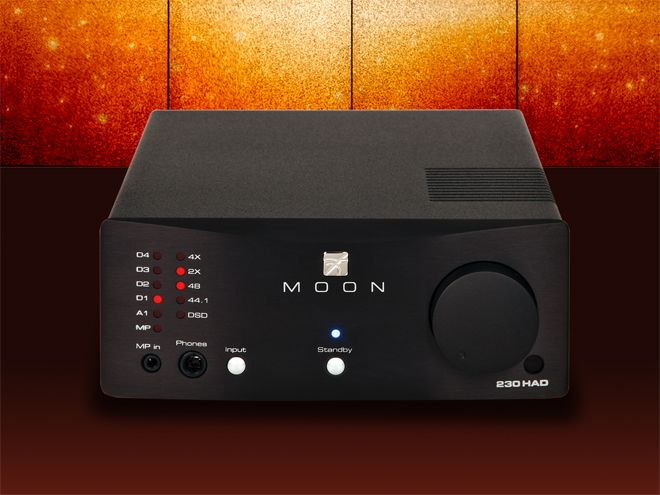 Don't be fooled by the Moon's rather plain design as this is a beautifully put together headphone amplifier where simplicity is key and performance is all. Utilising ESS Sabre-based DAC technology, it's capable of handling content to 32-bit/384kHz and DSD256/11.2MHz and proffers an open, attractive and gutsy sound. Voices and instruments sound hyper-real and it's equally at home with smooth, clear audiophile recordings as it is with down and dirty rock. Delivering fine sound without the lightshow and design flourishes of some rivals, the no-nonsense Simaudio is ideal for the serious headphone listener.
Product Details
Type: Headphone preamp/USB DAC
Price: £1,150
Weight: 2.8kg
Dimensions (WxHxD): 178 x 76 x 280mm
Distributor: Renaissance Audio
Review: Hi-Fi News November 2015
---
Best Loudspeaker Cable
Black Rhodium Opus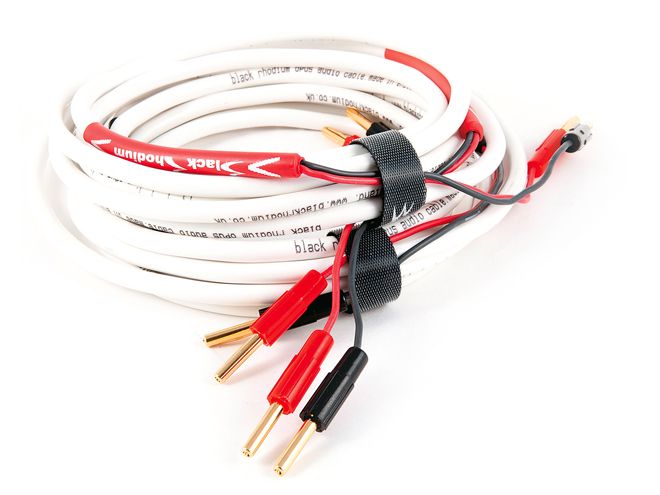 An unscreened loudspeaker cable, the Opus utilises high-purity tinned copper wire for its conductors surrounded by Black Rhodium's signature silicone rubber insulation. This is then twisted together internally and terminated in good-quality gold-plated banana plugs. With a diameter of just 6.2mm, the Opus is a highly flexible cable that's ideally suited for installations where wiring needs to be navigated around tight corners or concealed under carpets. Small it may be, but it packs a mighty punch – great imaging is complemented by tight bass and excellent detail while music remains well-rounded with impressive clarity and good depth.
Product Details
Type: Loudspeaker cable
Price: £108/3m pair
Distributor: Black Rhodium
Review: Hi-Fi Choice 401
---
Best Interconnect Cable
The Chord Company C-Line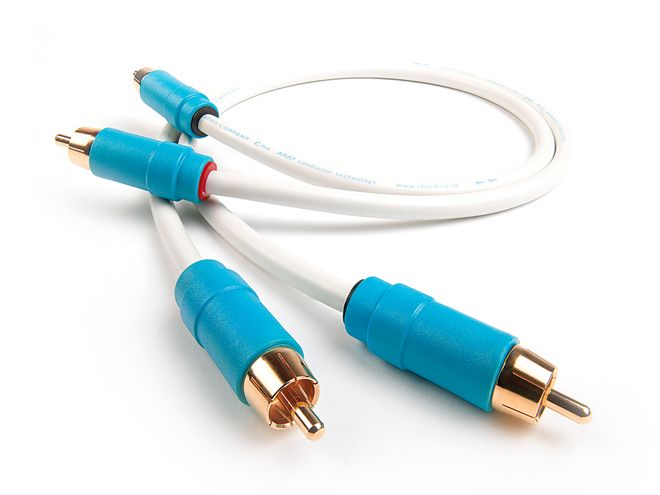 Featuring Tuned Aray technology originally developed for The Chord Company's flagship Sarum range, the C-Line's conductors are produced from oxygen-free copper and constructed in a pseudo-balanced configuration with fully floating, high-performance shielding. Direct gold-plating tech and over-moulded strain relief is also adopted for the termination plugs. The result is a performance that manages to combine energy and refinement in a manner that's more commonly associated with silver conductors. Bass response is smooth and extended and performances are lively and energetic without ever feeling strained. The result is an interconnect with an involving character that is hard to beat at the price.
Product Details
Type: Analogue interconnect cable
Price: £45
Distributor: The Chord Company
Review: Hi-Fi Choice 403
---
Best Innovation
Entotem Plato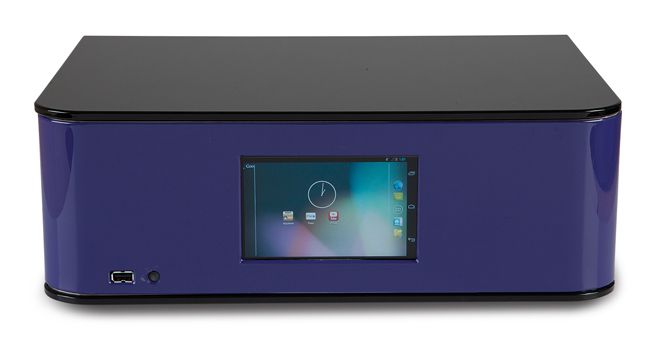 Newcomer Entotem looks set to shake up networked entertainment media in the home with Plato, consolidating everything from music to movies via one simple Android-driven interface. The hardware packs a preamp and 45W-per- channel Class AB power amp, 2TB hard drive, DAC and ADC for 24-bit/192kHz hi-res playback, and audio recording that includes ripping vinyl via its MM/MC phono stage. Sonically it's stunning, providing a clean, crisp and dynamic performance that's highly revealing with a startling mix of exuberance and power. There's nothing quite like it for the money, making it a truly landmark product.
Product Details
Type: AV server system
Price: £3,600
Weight: 14kg
Dimensions (WxHxD): 370 x 130 x 300mm
Distributor: Entotem Ltd
Review: Hi-Fi Choice 400
---
Best Hi-Fi Accessory
AudioQuest JitterBug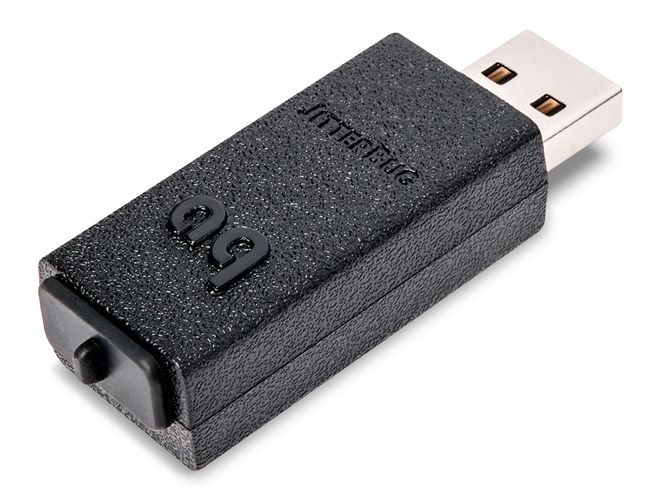 A USB (Type A) dongle with a Type A socket at the opposite end, AudioQuest's JitterBug slots in between a laptop and a USB DAC to filter out 'nasties' by reducing the amount of electrical noise generated by the computer. It acts as a line conditioner for the 5V DC USB voltage bus and a signal filter for the USB data line – and the results it is capable of are nothing short of astonishing. The sound is subjectively tidier and better focused, while lab tests confirm that both noise and jitter are significantly improved. Considering it's the price of a takeaway for the family, it's impossible not to be enticed.
Product Details
Type: Passive USB conditioner/RF filter
Price: £39
Dimensions (WxHxD): 19 x 13 x 50mm
Distributor: AudioQuest
Review: Hi-Fi News October 2015
---
Best High-End TV
Sony KD-75X9405C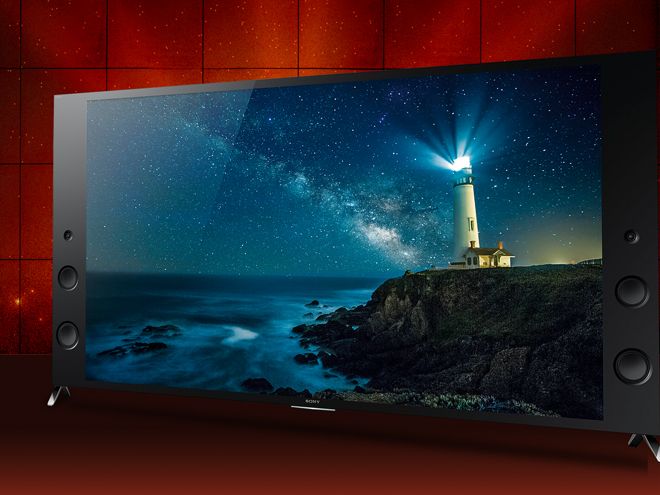 With its bold design and 75in panel, this TV puts the 'big' into bigscreen home cinema with considerable panache. Sony's direct LED-lit flagship delivers a masterclass performance with both 4K and Full HD sources – colour reproduction, shadow detailing and greyscale subtleties impress while clarity and depth are astonishing. The in-built six-strong speaker system (using the brand's Magnetic Fluid driver technology) provides an expansive, dynamic soundstage to match. The KD-75X9405C is Sony's most ambitious TV yet, but lives up to its promise.
Product Details
Type: 75in 4K/Ultra HD LED TV
Price: £6,000
Weight: 56kg
Dimensions (WxHxD): 1,929 x 991 x 110mm
Distributor: Sony UK
Review: Home Cinema Choice 250
---
Best TV
Panasonic TX-50CX802B
Making its top-tier '4K PRO' processing and panel tech available on a well-priced 50in screen is a smart move from Panasonic – the TX-50CX802B brings high-end home entertainment to a wider audience than ever before. And those who pull up a chair won't be disappointed. Panasonic's range-topper majors on bright, intricate imagery with accomplished colour handling and superb backlight uniformity. There are also networking talents to applaud, with the icon-driven Firefox operating system proving foolproof in use and Freeview Play simplifying catch-up TV. As an all-round proposition this LED-lit LCD is hard to fault.
Product Details
Type: 50in 4K/Ultra HD LED TV
Price: £1,500
Weight: 18kg
Dimensions (WxHxD): 1,121 x 652 x 46mm
Distributor: Panasonic UK
Review: Home Cinema Choice 252
---
Best Full HD TV
Philips 40PFT6510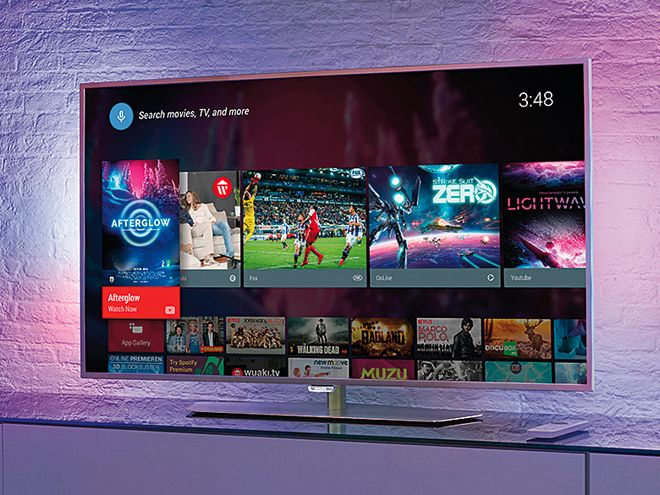 With 4K/ULTRA HD screens hogging the limelight, their Full HD siblings can offer amazing value for money – and none more so than Philips' 40in 6 Series model. This slim-bezelled LED set proffers a slick Android Smart TV portal, immersive dual-sided Ambilight illumination and – most importantly – a talented picture performance built around class-leading black levels, punchy whites and vivid colours. Philips' usual processing prowess is in evidence here too, with motion handling and upscaling of lower-resolution sources extremely well judged.
Product Details
Type: 40in Full HD LED TV
Price: £480
Weight: 8.8kg
Dimensions (WxHxD): 918 x 532 x 64mm
Distributor: Philips UK
Review: Home Cinema Choice 253
---
Best High-End AV Receiver
Onkyo TX-NR3030
Onkyo answers the calls of serious cinema owners with the TX-NR3030, an AV receiver currently unique in offering 11 channels of amplification and therefore catering directly for 7.2.4 Dolby Atmos arrays. But this isn't the Onkyo's only selling point – its top-of-the-range specification is complemented by a bombastic presentation that combines dynamic thrills with agility and musicality, and it works admirably as a home entertainment hub, with 4K/HDCP 2.2-capable HDMI connectivity, integrated Bluetooth/Wi-Fi and hi-res audio support all part of its lengthy feature set.
Product Details
Type: 11.2-channel AV receiver
Price: £2,500
Weight: 22kg
Dimensions (WxHxD): 435 x 199 x 466mm
Distributor: Onkyo UK
Review: Home Cinema Choice 245
---
Best AV Receiver
Pioneer VSX-930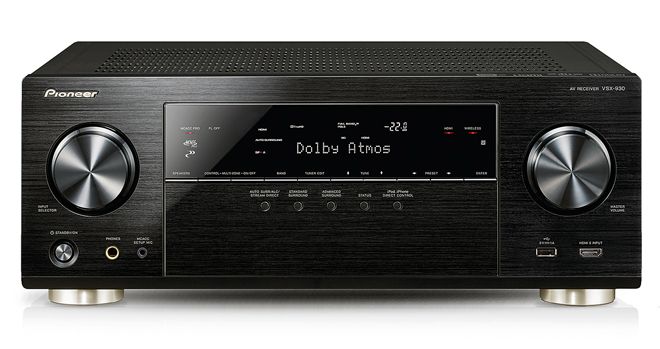 Even entry-level av receivers are now expected to multitask, and through its provision of wired/wireless networking, Bluetooth streaming, AirPlay, Spotify Connect and internet radio the VSX-930 makes an impressive one-stop music shop. Yet its headline act will always be movie playback and it doesn't disappoint here either. This amplifier exhibits tight control and lightning-quick reflexes, and can pepper a cinema room with well-placed effects. The seven-channel design supports both 7.2 and 5.2.2 setups, while the 105W-per-channel power plant is easily capable of filling mid-sized theatres. The smart-device control app remains the best in the business.
Product Details
Type: 7.2-channel AV receiver
Price: £500
Weight: 9.8kg
Dimensions (WxHxD): 435 x 168 x 363mm
Distributor: Pioneer UK
Review: Home Cinema Choice 249
---
Best AV Processor
Marantz AV8802A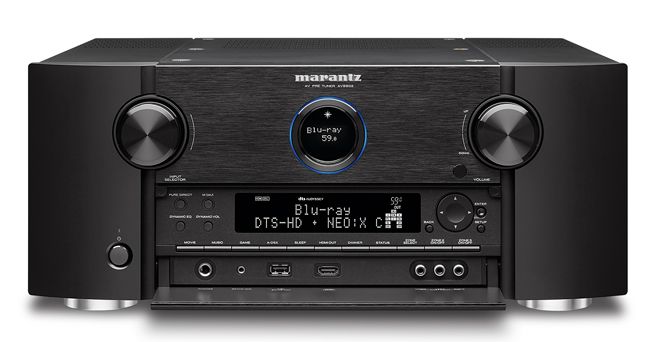 Marantz's AV8802A brings audiophile-quality processing into the multichannel arena, as well as a genuinely futureproofed specification that supports 4K video sources via its eight-input, three-output HDMI stage and all 3D surround sound formats up to 11 channels. With both film and music sources it sounds imperious, with a natural balance and huge soundstage among its standout performance traits. Enjoying this gifted presentation is made easy by Marantz's slick user interface and step-by-step setup guide. An obvious upgrade to any separates-based AV system – roll on movie night!
Product Details
Type: 11-channel AV processor
Price: £3,350
Weight: 13.6kg
Dimensions (WxHxD): 440 x 185 x 410mm
Distributor: D&M Global
Review: Home Cinema Choice 253
---
Best Home Cinema Projector
Sony VPL-VW520ES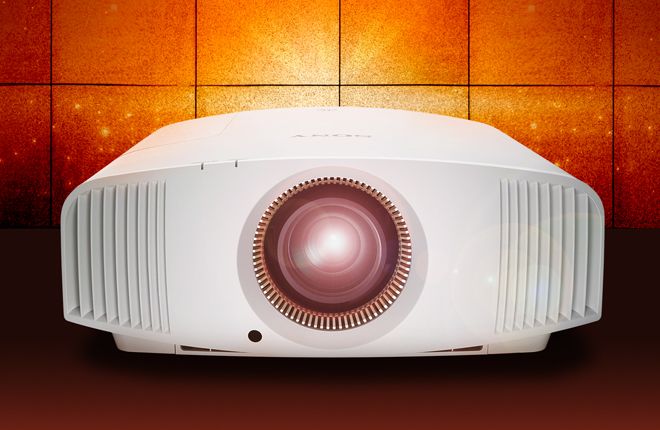 Sony has forged ahead of rivals in the world of 4K/Ultra HD projection, and its VPL-VW520ES ups the ante even further by becoming the world's first home projector to support High Dynamic Range (HDR) content. Targeted, therefore, at high-end theatres, it offers visual talents to match. Stygian black levels form the basis of a superior contrast performance – noticeably improved over its VPL-VW500ES predecessor – that adds tangible depth to imagery, while motion is smooth and fine details dazzle. The current state-of-the-art in domestic cinema? Certainly.
Product Details
Type: 4K/Ultra HD SXRD projector
Price: £7,000
Weight: 14kg
Dimensions (WxHxD): 496.5 x 195 x 467mm
Distributor: Sony UK
Review: Home Cinema Choice 254
---
High-End Blu-ray Player
Pioneer BDP-LX88

This heavyweight deck marks Pioneer's return to the upper reaches of the Blu-ray player market. A forward-thinking universal design that cherishes Super Audio CD and DVD-Audio while also offering 4K upscaling and a wealth of impactful image adjustment tools, the BDP-LX88 warrants its flagship status. Blu-rays look gorgeous, with fine textures and crisp edging, and DVD playback is polished. The Pioneer also doubles effectively as a music source, disgorging disc- and network-supplied content with profound spatial imaging and clear instrumentation.
Product Details
Type: Universal Blu-ray player
Price: £1,300
Weight: 13.6kg
Dimensions (WxHxD): 435 x 130 x 339mm
Distributor: Pioneer UK
Review: Home Cinema Choice 246
---
Best Blu-ray Player
Panasonic DMP-BDT370

Affordable Blu-ray players don't come any better than Panasonic's DMP-BDT370, which offers pristine imagery, intuitive operation and welcome home networking features at a double-take price tag. It's a well-designed player, too, sporting a full-width chassis with gently curved edges and silver trim. Beyond its assured Blu-ray and DVD playback, this disc-spinner tempts with bonus features such as Netflix, Amazon and BBC iPlayer apps and Miracast screen mirroring, while media file support – via Wi-Fi or USB – includes hi-res FLAC, ALAC and DSD, plus 4K-resolution digital stills. There's also rapid disc-loading, app control and a customisable home screen to enjoy.
Product Details
Type: Blu-ray player
Price: £100
Weight: 1.2kg
Dimensions (WxHxD): 415 x 43 x 182mm
Distributor: Panasonic UK
Review: Home Cinema Choice 251
---
Best Soundbar
Yamaha YSP-5600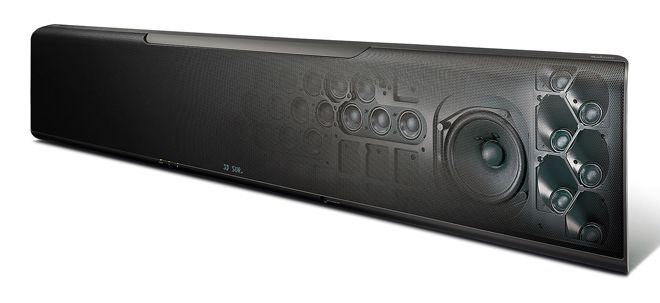 The YSP-5600 adds DTS:X and Dolby Atmos support to Yamaha's long-running Digital Sound Projector range with impressive results. Key to this success is the driver array, which features no fewer than 46 units, and the company's IntelliBeam signal processing and room optimisation that creates a remarkably authentic multichannel experience from a single enclosure. Dramatic bass weight comes from the wireless subwoofer, and integration into a home cinema setup (and beyond) is aided by 4K-capable HDMI switching, MusicCast multi-room functionality, Bluetooth and AirPlay streaming and smartphone control. Put simply, there's no other soundbar like it.
Product Details
Type: Soundbar
Price: £1,600
Weight: 11.7kg
Dimensions (WxHxD): 1,100 x 212 x 93mm
Distributor: Yamaha UK
Review: Home Cinema Choice 254
---
Best Soundbase
Canton DM100
Measuring a metre wide, this solidly-built soundbase speaker is designed to elegantly accommodate larger screens (up to 40kg in weight), and the extra cabinet space brings performance benefits. Canton has found room for twin tweeters and mid-range drivers in addition to a quartet of subwoofers, arranged in a 2.1 configuration, and the DM100 presents incident-packed film and TV soundtracks with assurance, clarity and dynamism. Music streamed via Bluetooth is similarly rewarding, and day-to-day operation is as simple as it comes.
Product Details
Type: Soundbase speaker
Price: £530
Weight: 12.1kg
Dimensions (WxHxD): 1,000 x 69 x 330mm
Distributor: Computers Unlimited
Review: Home Cinema Choice 253
---
Best High-End Speaker System
Monitor Audio Gold 300 AV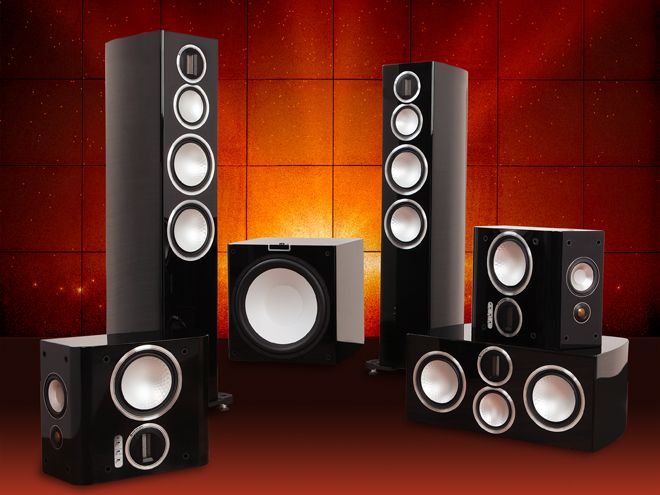 This 5.1 package partners a pair of Monitor Audio's imposing Gold 300 floorstanders with a dedicated centre channel, FX dipole/monopole wall-mountable surrounds and the brand's potent 15in/650W subwoofer, and together these gorgeously-styled enclosures engineer a soundstage easily commensurate with the price tag. The Gold 300AV is a high-end system for serious cinephiles, capable of immense scale and power, yet subtlety and precision too. It's immediately engaging, grasping you by the senses and pulling you into a movie with ease. If you're looking for the gold standard in multichannel audio, this is it...
Product Details
Type: 5.1 speaker package
Price: £7,150
Weight: 27.2kg
Dimensions (WxHxD): 1,105 x 317 x 370mm
Distributor: Monitor Audio UK
Review: Home Cinema Choice 251
---
Best Compact Speaker System
Q Acoustics 3000 5.1
Q Acoustics targets cash-conscious and space-saving buyers with this affordable 5.1 speaker package but doesn't leave them short-changed when it comes to design, build and performance. The 3000 5.1 system's sonic character is one of refinement and transparency – nothing sounds forced or artificial as it digs out soundtrack details and relishes musical scores. A secondary midbass driver on the centre speaker brings benefits to dialogue and front soundstage cohesion, while the slender subwoofer packs a solid punch. In a fierce market, this array stands out from the crowd.
Product Details
Type: 5.1 speaker package
Price: £700
Weight: 3.6kg
Dimensions (WxHxD): 150 x 235 x 200mm
Distributor: Armour Home Electronics
Review: Home Cinema Choice 247
---
Best Media Streamer
Amazon Fire TV 4K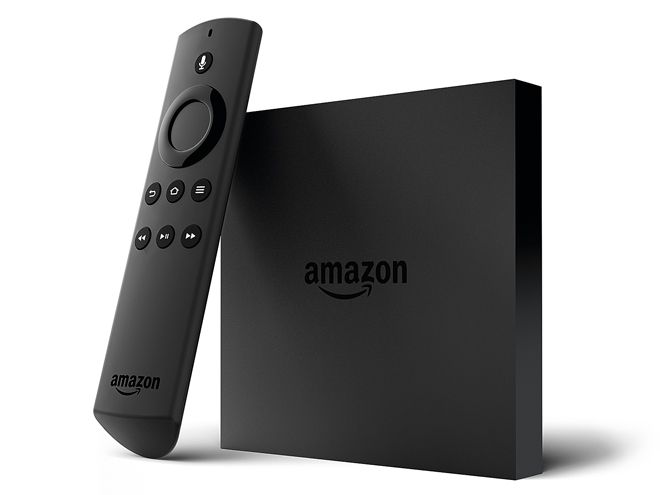 Amazon's second-generation Fire TV ramps up the processing power, increases storage space and adds 4K video playback (via HDMI 2.0) to the feature set of its 2014 predecessor, but it's more than just the hardware specification that makes this slimline streamer the cream of the crop. Usability and content options are first-rate. Voice search via the remote microphone is intuitive, the interface is neatly organised and the showcase Amazon Video 4K service is joined by Netflix, BBC iPlayer, Tune-in, Curzon Home Cinema and many more. Support for Dolby Atmos and 7.1 audio mixes ensure the Fire TV won't look out of place in a dedicated home cinema system. A brilliant little black box!
Product Details
Type: AV media streamer
Price: £80
Weight: 270g
Dimensions (WxHxD): 115 x 115 x 17.8mm
Distributor: Amazon UK
Review: Home Cinema Choice 254
---
Best PVR
BT TV YouView+ Ultra HD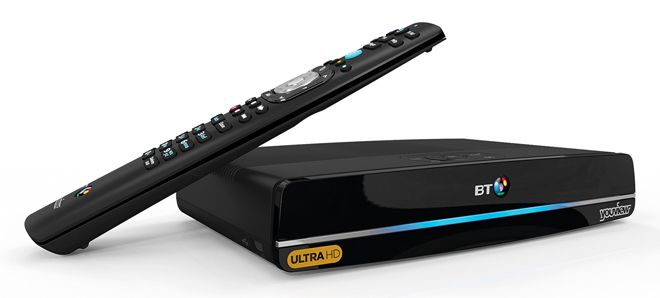 BT has scored an early goal in the Ultra HD content race by launching the UK's first native 4K channel, and this slender PVR is the gateway to its pixel-packed riches. Designed by regular partner Humax, and featuring the on-demand-focused YouView platform, this 1TB time-shifter is easy to get to grips with and fast in operation. Most importantly, the image quality of BT's broadband-delivered Ultra HD channel is exquisite, making this a no-brainer for forward-thinking telly addicts.
Product Details
Type: YouView+ PVR with Ultra HD support
Price: £15p/m plus install
Weight: 1.1kg
Dimensions (WxHxD): 234 x 40 x 149mm
Distributor: BT
Review: Home Cinema Choice 251
---
Best Home Cinema Accessory
KEF R50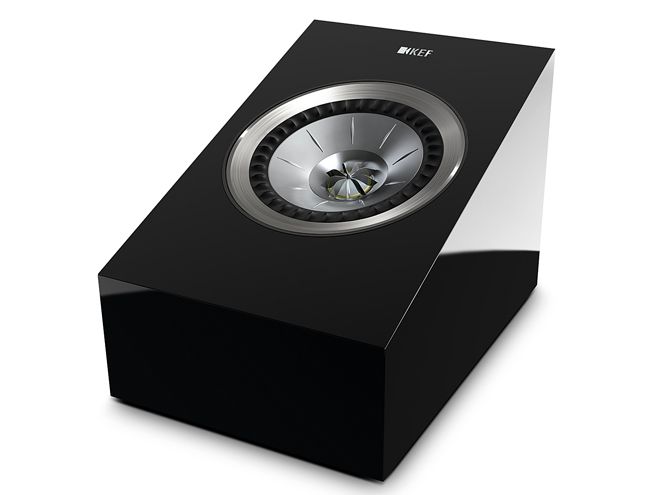 Dolby Atmos has become the must-have upgrade for AV enthusiasts, adding object-based surround sound (with height channels) to traditional cinema setups. KEF's R50 is the format's current champion, with its upward-firing Uni-Q driver crafting immersive, vertical thrills by reflecting its output off a room's ceiling. Adding two or four Atmos channels suddenly becomes simple, and the R50 beguiles with its full-range capability and reach, rewarding buyers with the next-gen sonic experience they were hoping for. The R50 is beautifully finished, sporting a piano gloss lacquer offset by the contrasting silver drivers and is a perfect cosmetic match for the brand's R Series models, yet owners of other brand speakers shouldn't ignore it.
Product Details
Type: Dolby Atmos-enabled speaker
Price: £600 (pair)
Weight: 4.5kg
Dimensions (WxHxD): 174 x 180 x 259mm
Distributor: KEF
Review: Home Cinema Choice 252
---
Best Subwoofer
REL Acoustics 212/SE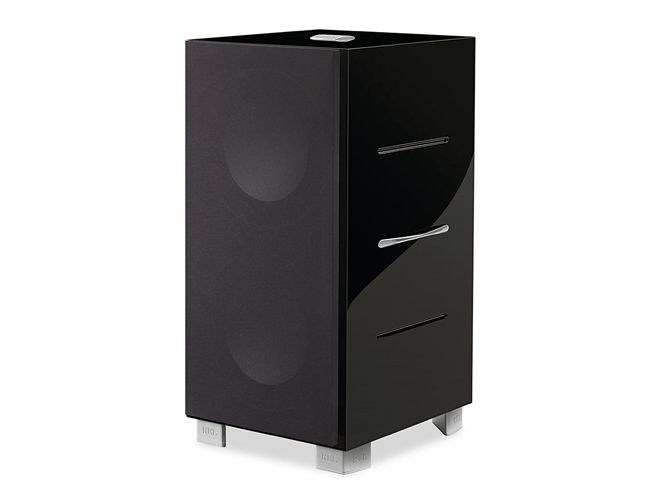 Rel's premium subwoofer combines smart styling with an uncompromised attitude to performance, making it suited to the grandest of home cinemas. The 212/SE employs a 1,000W amplifier to power its front-facing 12in proprietary drivers, augmented by additional 12in passive radiators mounted on the rear and underside. This four-strong array serves up an astonishingly accomplished delivery, with impressive slam and depth matched to speed and subtlety – both movie soundtracks and music benefit from its sheer scale. And where some high-performance woofers falter when it comes to design, the 212/SE is dressed to kill, while compatibility with REL's LongBow wireless transmission system makes a cable-free install a possibility.
Product Details
Type: Dual-driver active subwoofer
Price: £2,750
Weight: 53.3kg
Dimensions (WxHxD): 436 x 816 x 507mm
Distributor: REL Acoustics
Review: Home Cinema Choice 246
---
Click here to download a PDF version of the AVTech Media Awards 2015/2016 mini-mag.