Alta Audio Alec Loudspeaker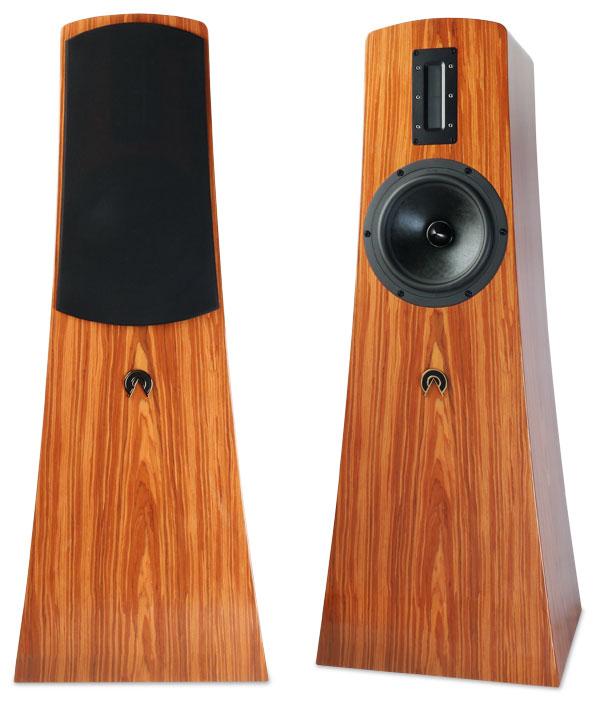 Do your speakers make the earth move? If not then Alta Audio may have the answer with its XTL bass loading...
Alta Audio, likely a new name to most UK hi-fi enthusiasts, was created with the idea of finding new solutions to old problems. Founded over 30 years ago in New York, USA, its £10,000 Alec floorstanders are the central models in its Statement series, above the standmount Alyssa and below the magnificently monikered Adam.
Those 'problems', identified by owner and founder Michael Levy while studying at the engineering department of NYU, concerned bass extension and losses within a cabinet arising from unwanted vibration. Levy's solution to the latter is Alta Audio's 'DampHard' compound, which comprises multiple layers of materials of varying densities. DampHard is used in the Alecs' baffles along with extensive internal bracing and careful shaping of the cabinet. The intention is to craft an enclosure whose vibrations are significantly reduced without the extensive use of internal wadding – a subject of Levy's ire, because it 'creates loss and is non-linear'.
All Down The Line
But it's in Alta Audio's approach to maximising the bass extension of its speakers that it, shall we say, breaks with convention – eschewing traditional methods of porting and transmission line loading. Both, believes Levy, have their limitations; porting working best above the driver's resonant frequency and transmission lines below it.
Wanting the deepest LF extension possible, but feeling that a transmission line on its own had the potential for 'slow and distorted' bass, Levy turned to tuning the line at multiple frequencies rather than one. This is achieved by effectively terminating a transmission line with a tuned port, and is the basis of Alta Audio's XTL (Extended Transmission Line) concept.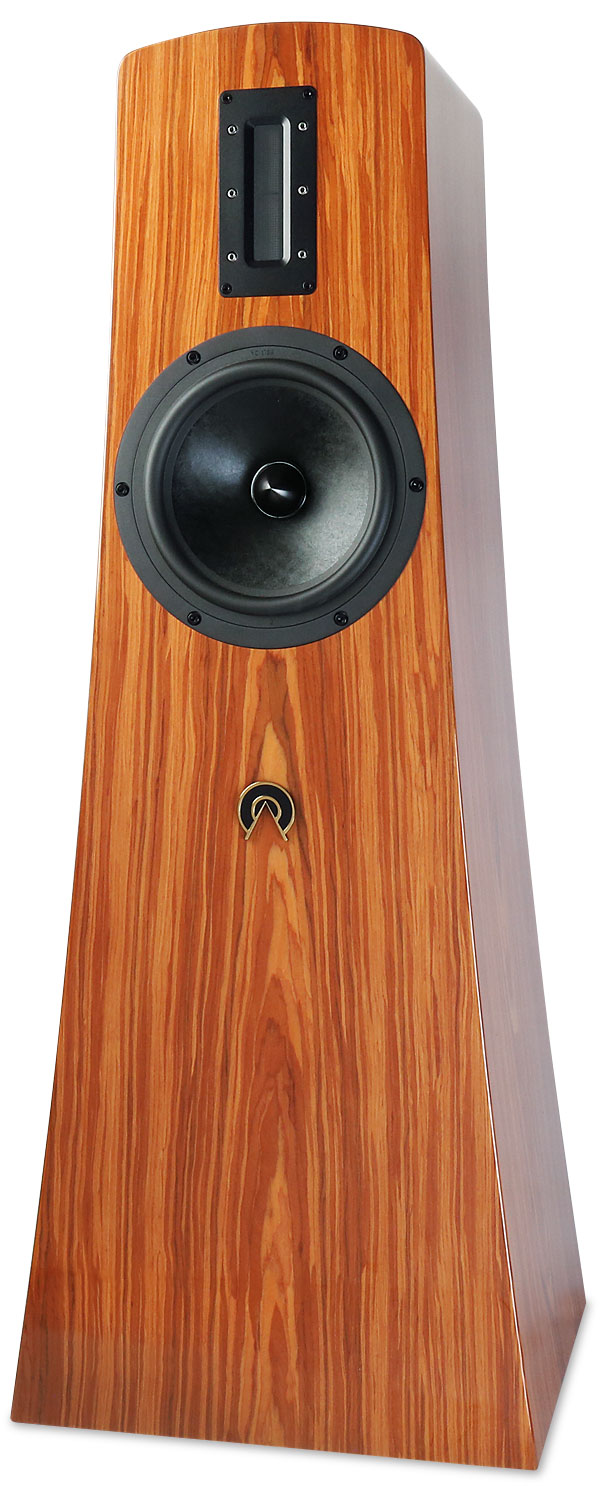 In the Alecs, this means the bass/mid driver (designated an 8.75in unit when measured between driver fixing centres, but with an actual radiating diameter of around 7in/175mm) is loaded by a line that runs down the front of the cabinet, along the base, up the rear and down through the centre – the port at the end of this then firing out through the rear panel. The driver, a composite paper/Kevlar/fibre cone with aluminium phase plug, has a rubber surround and is mounted in a cast basket. Sat above it is a 12mm-wide planar/ribbon tweeter, with neodymium magnets, that comes into play at 2.25kHz through a second-order Linkwitz-Riley crossover.
Room To Breathe
Positioning of the Alecs is critical to performance. The manual recommends at least 18in from rear walls and 24in from side walls, and I found this should be treated as an absolute minimum. The rear line port needs plenty of space to operate as it works very hard – when I experimented with partially stuffing the port with foam bungs, it blew these plugs out during a particularly bass-heavy track!
Even given the necessary space, these floorstanders should blend smartly into a room. Firstly because they're not particularly big (just over a metre high when fitted with their sturdy conical spikes/protector cups), and secondly because their tapered cabinet is easy on the eye. Fit and finish of all parts is first-class, too. The Alecs start at a retail price of £9000 in a Gloss Black, but the Gloss Rosewood of our sample, or Gloss Beech, command an additional £1000 premium. Other finishes are available to special order.
During my time with these speakers they were powered by Yamaha C-5000/M-5000 pre/power amps [HFN Aug '20], and
fed by a Naim CD5 XS CD player (with Flatcap XS PSU) and Michell Gyro SE/SME V/Ortofon Cadenza Black vinyl system. And while it's been a long time since any audio component gave me a genuine 'Blimey!' moment on first exposure, Alta Audio's Alec did exactly that…
Deep Impact
Quite how the manufacturer has managed to extract so much bass depth from these compact cabinets is incredible. If you don't have room for six-foot tall behemoths, but you want the sort of bass that re-arranges your internal organs, then you need to audition the Alecs.