Western Electric Type 91E Integrated Amplifier Charles Whitener
Charles Whitener
Despite its long history of innovation, Western Electric was a casualty of the US government's anti-trust break-up of AT&T in 1982. WE's decline led to its entire IP being acquired by the entrepreneur Charles G. Whitener in 1995. Some 28 years later we pick up the trail with Charles and the remarkable Type 91E amplifier...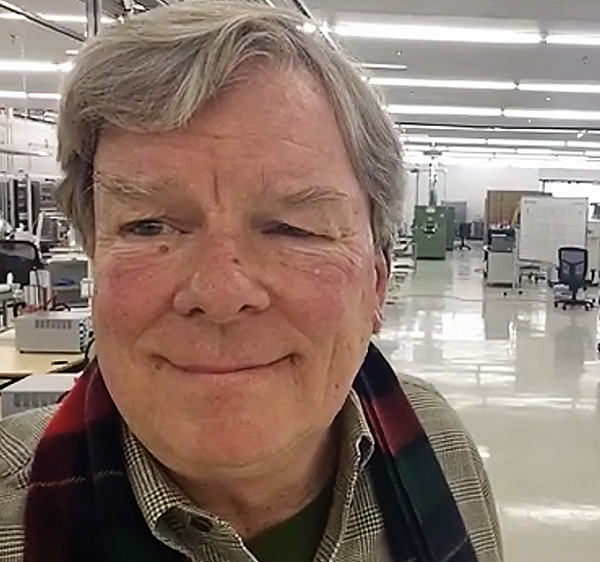 That said, many audiophiles may still rue this amplifier's omission of balanced XLR inputs. Ironically, WE itself was party to the development of balanced line audio for, typically, high impedance microphone amps in the late 1930s, the 600ohm standard coming out of the Bell 'phone system.
Nevertheless, Charles is of the view that the added complexity of a balanced application, 'particularly when the interconnect is less than ten feet, typically outweighs any advantage over a traditional, simpler single-ended solution'. And Bluetooth... in an ultra-specialist triode tube amp? 'About 90% of all audio is bought by men' (of an age) says Charles, 'but it's the wives and younger family members who want to access this high-end sound via their phones. It is bringing a new generation into our world of hi-fi'.
In my May '22 Welcome page I discussed WE's ambitions to offer a wider range of tubes to other amp brands. 'We're way down the road on this', says Charles, 'but our tubes will have reduced microphonics, a longer life and better stability than the norm. Roll out be in the third quarter of 2023 with ECC83/82/81 triodes, then SN7 octal-base tubes, and KT88s up to KT170s (which we'll call the KT180). We'll also bring 6L6/6B6/EL34 tubes for the guitar guys'. PM