VPI Avenger Direct Turntable Package Page 2
Setup was trouble-free and operation is a doddle. Speed selection is via illuminated buttons on the front, and the deck both starts and stops promptly and without fuss. The large control on the arm base makes VTA adjustment easy, and the action is so smooth that you can even twiddle 'on the fly' with no fear of disaster. The only hiccup I had was a soft background hum that could not be remedied using an earth lead from my preamp. Instead I had to use a crocodile clip on the metal chassis of the turntable. A proper earth link between deck and arm output box is needed here.
Love And Thunder
Once up and running via a Yamaha C-5000 preamplifier [HFN Aug '20], and the phono stage set for MC and 300ohm loading, I was instantly reminded of what I loved about the VPI Prime 21+ [HFN Mar '21]. The Avenger Direct has the same big, all-encompassing soundstage as its smaller brother, but adds an effective sense of forward projection out to the listener that the Prime couldn't quite master. The result is that the deck puts you right at the heart of the performance.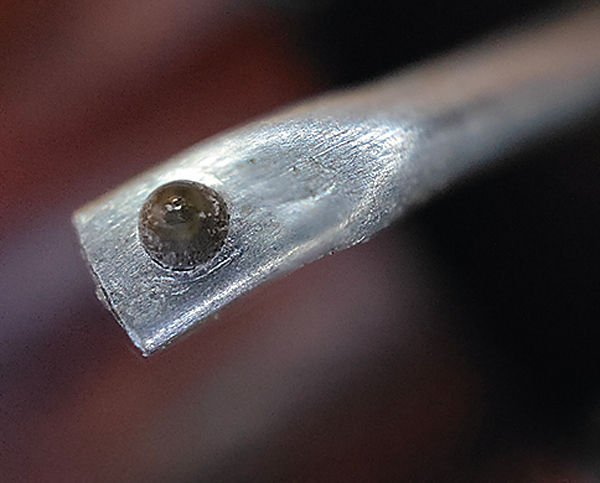 It also has that relaxed, assured confidence to its music-making that seems to be a VPI trait. The clearly superlative direct drive system not only adds a subtle sense of commanding weight to proceedings, but also eerie silences that greeted me inbetween tracks and helped capture the essence of everything that passed under the stylus. Generally I'm a big fan of listening at 'healthy' levels, but the Avenger Direct seemed to gently point out that, if I didn't want to, then this sort of behaviour wasn't necessary. With even the subtlest detail from the quietest grooves the MC Diamond retained its sense of ebullience and punch.
I'll admit to making two changes to the set-up fairly early on in my time with the turntable. The first was to try out VPI's bundled 'periphery clamp' accessory – and I soon realised that it would be staying in place with each record that I played. Not only does it have the useful side effect of flattening any slightly wavy outer edges of an LP, but it made a surprising, beneficial difference to both midrange clarity and low-end solidity. With the ring clamp employed, bass notes stopped more quickly and gained a better sense of separation, giving a greater feeling of tightness to low-end rhythms.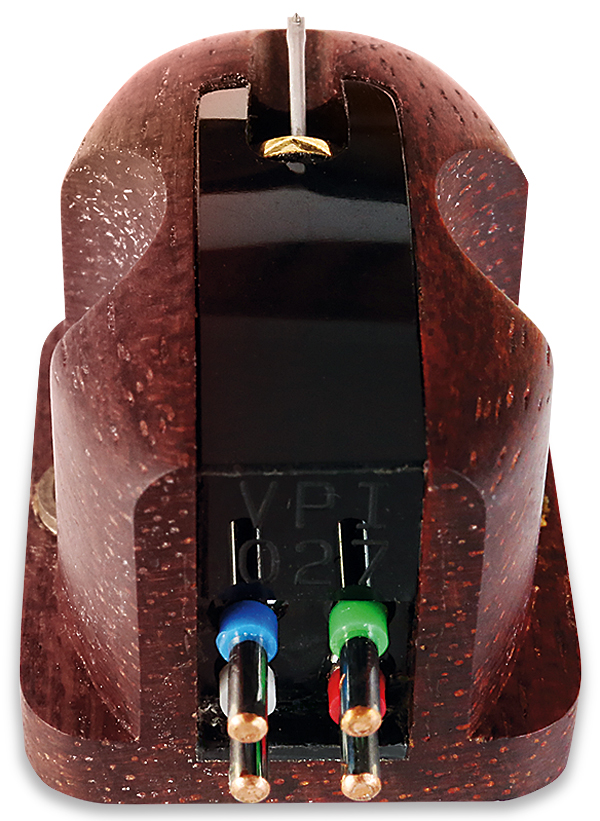 Softly Spoken
The second change I made was to swap out the cartridge. The Miyajima-based VPI Anniversary has a sweet nature that suits the likes of soft, smoky jazz to a tee. Fed with 'Love Dance' from Diane Schuur's The Diane Schuur Collection [GRP Records GR-9591], it made a good case for itself, offering up an emotive, warm performance. Unfortunately, outside of this fairly narrow window I found the cartridge wanting. None of the adjustments I made to VTA, tracking force, azimuth or loading made it sound anything other than a little too soft and vague for my tastes. Swapping it out for my regular Ortofon Cadenza Black MC transformed the performance of the Avenger Direct and showed what this deck and arm were capable of.
Now that smoky jazz still gave me a warm tingle of pleasure, but the violins of The Locrian Ensemble playing the 'Allegro' movement from Mendelssohn's Octet [Chasing the Dragon VALLP015] had a proper sense of bite and realism to them. The horseshoe-shaped layout of the performers was also uncannily realistic as the Avenger Direct once more set up an almost holographic sense of imagery.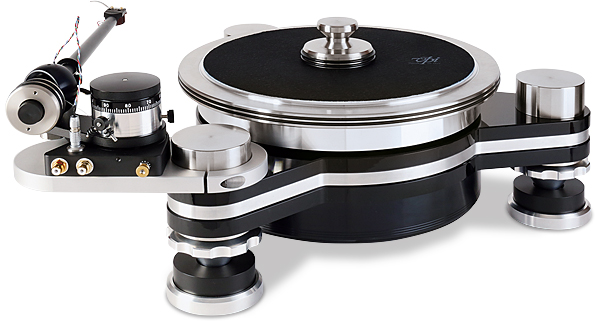 In Fine Voice
Solo vocalists also benefitted hugely from the Avenger Direct's abilities. The Kari Bremnes' track 'A Lover In Berlin' from her Norwegian Mood album [Kirkelig Kulturverksted ARS-FXLP 221] seemed to soar free and unfettered from my speakers. Miss Bremnes' voice was fabulous, larger than life and absolutely rock-solid in the centre of the soundstage, with a majestic sense of atmosphere and space accompanying it. The fine percussive backing effects were also sharply defined and easy to focus on, but never intruded on the main action. Everything was expertly underpinned by a taut and fulsome acoustic bass with a crystal-clear note structure. Superb.
Across the lower bass registers the Avenger Direct/Fatboy combo played a masterful hand, dealing back anything I cared to throw at it with weight and confidence. Whether it was the punchy synths on Kylie Minogue's infectious 'Can't Get You Out Of My Head' from her Fever LP [Parlophone 0190295846248], or the thunderous organ work of Bach's 'Toccata and Fugue' from the Invitation To Denon/PCM Digital Classics Part 2 record [Nippon Columbia ST-6011], VPI's deck sailed through without breaking a sweat. At all times there was a reassuring mass and momentum to the sound, combined with an ease and effortlessness that was captivating.
Above all, it was the balanced 'voyage of discovery' the Avenger Direct would reveal from a performance that typically gripped my attention. Odd effects tucked away in the background of tracks suddenly became much more prominent but without dominating. Taylor Swift's new album Midnights [Republic Records 2445832583] features a whole host of these moments, and I kept finding myself looking up from my notes and thinking 'What was that?'.
Vinyl Marvel
Ultimately, VPI's Avenger Direct leaves very little unearthed in terms of all-round performance, but it's the way in which it knits the music together into a cohesive whole that's the real ace up its premium sleeve. This impressively engineered turntable will pull you into the heart of your record collection and keep you there to the wee small hours.
Hi-Fi News Verdict
The VPI Avenger Direct is a masterpiece of the turntable art – intelligently designed, exquisitely engineered and sonically all but beyond reproach, while work on the direct-drive system has paid off handsomely. Indeed, the innovation displayed in VPI's deck and arm design is ultimately realised in this captivating sound. Frankly, I've heard few turntables that simply get out of the way of the music so effectively.