Totem Acoustic Bison Monitor Loudspeaker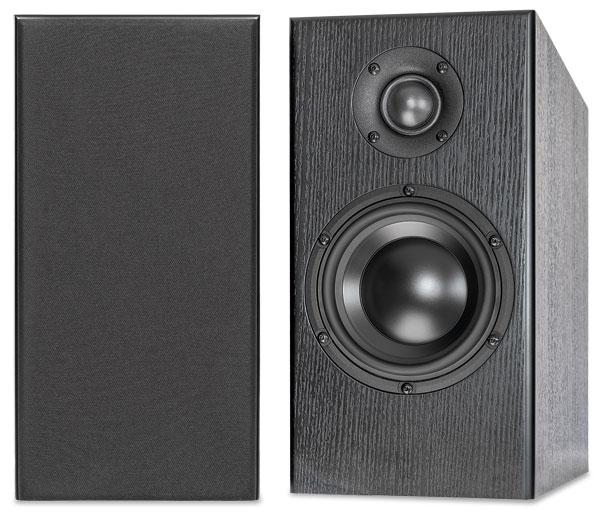 While not exactly an apex bovine of the wide-open prairies, the diminutive 'monitor' of Totem's new Bison series can still stampede with the best of the musical herd
Canada's Totem Acoustic is fond of a pun or two, promising a 'prairie-like', wide-open soundstage from its newest Bison loudspeaker range. You can't help feel, however, that while the name might fit the lineup's Bison Tower and Bison Twin Tower floorstanders, it's a bit of a mismatch for the Bison Monitor. Priced £2495, and available in White Oak, Satin White and Black Ash colourways, this two-way standmount/bookshelf model hardly possesses a muscular, bovine build. On the contrary, it's practically petite.
Naturally, Totem Acoustic suggests the Bison Monitor provides the sort of performance 'rarely associated with such a small enclosure', and we really are talking about a compact design, just 171mm wide and similarly bijou at 243mm deep. It also weighs a modest 5kg, meaning that you can probably place it anywhere you choose (within reason) if you're not intending to use it with speaker stands. Regarding these, Totem Acoustic doesn't sell any for its monitor-form models, but plenty at 25in+ will do the trick.
Kith And Kin
Based in Montreal, Quebec, Totem Acoustic was founded in 1987 by Vince Bruzzese, who remains in place as owner, president and chief designer. What has changed in the intervening years is the breadth of the company catalogue; where once it had just a single speaker – the Model 1 – it now sells a variety of custom installation/architectural models (including in-wall subwoofers), plus active speakers and soundbars under its KIN sub-brand. Then there are its conventional hi-fi loudspeakers, topped by the Element Metal V2 floorstander at £15,995, and stepping down through Wind, Tribe, Arro and Forest siblings.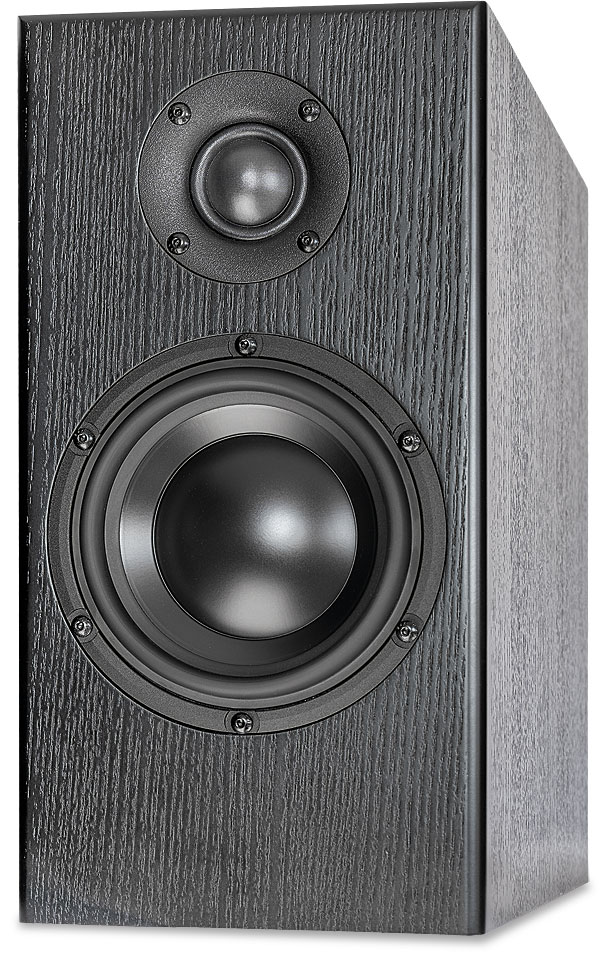 The Bison range, which has debuted with three options but – we're told – will expand in the future, is described by Bruzzese as a 'bang-for-your-buck' mid-level option that replaces the company's outgoing Sky series. Specifically, the Bison Monitor usurps Totem Acoustic's Sky Monitor, and takes both its styling cues and general dimensions from that older model (as well as the original Model 1), although the volume of the cabinet here has been increased by some 43%.
Port Numbers
The speaker has a classic rather than dramatic look, and a reassuring build quality, with a lock-mitred monocoque cabinet that's horizontally braced. Variable Density Fibreboard (VDF) is preferred to MDF, allowing the side walls to increase in rigidity from inside to out, while 'a borosilicate coating is deployed to manage energy dissipation in a desired, controlled manner'.
The Bison Monitor's driver pairing is governed by a 2.5kHz first order crossover, split to enable bi-amp/bi-wiring via the speakers' dual binding posts, which are inset into the rear. The new tweeter unit sits in a shallow waveguide and its large (33mm) laser-etched textile dome, backed by a neodymium magnet, has been engineered specifically for the Bison lineup by DKM.
Meanwhile, the 'long-throw' 130mm bass/mid, with 75mm voice coil and dust-cap, is a fourth-generation collaboration between Totem Acoustic and Morel, its cone hewn from mineral-loaded polypropylene and terminated with a natural rubber surround. The driver fixings are exposed, but both will be covered by Totem Acoustic's full-size magnetic grilles should you choose to use them.
A rear-facing bass reflex port contributes to the speaker's claimed low-frequency reach of 40Hz, while nominal impedance is rated at 8ohm and sensitivity at 87dB. Like the Bison Monitor itself, the port is small at approximately 30mm in diameter, but it's a design that Vince Bruzzese explains is optimal for controlling vent speed, bass extension and flow stability. A small piece of rubber attached to the lower rim works to 'adjust phase slightly in the lower bass plateau'. There are no inserts provided with the speakers to short the reflex port.