Technics SL-1000R turntable/arm Interview
Interview: Tetsuya Itani
Tetsuya (Tony) Itani, Technics' Chief Technical Officer, is a happy man. 'I think that we can show the sonic direction of the new generation of direct drive turntables – one which is very different from the sound from belt drives,' he says.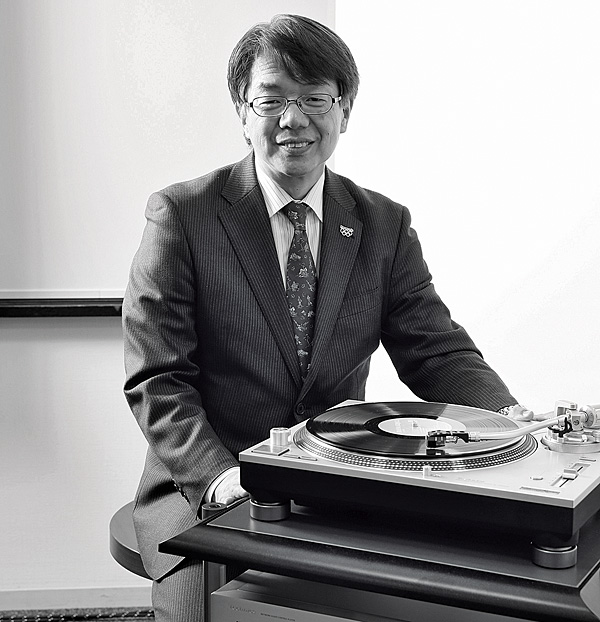 'With the SL-1000R I wanted to demonstrate the improved sound of a deck that has as little resonance as possible. That's why I used the smallest possible plinth – made from aluminium and BMC – rather than the old SL-1000's bulky wooden type.' He adds that the sound achieved is 'very precise but warm, with a high signal-to-noise ratio.' Itani-san adds, 'in my opinion, no belt drive turntable can deliver this...' It's an opinion largely corroborated by Editor PM's Lab Tests.
He says the SL-1000R's plinth is his ideal solution, but is amenable to third-party designs. 'For the sort of sound I have outlined, there is no room to improve the plinth, but for those wanting a different flavour, a wooden plinth may work.'
He also notes that although the arm looks conventional, all the materials are carefully chosen. 'We designed it with a magnesium pipe for lower resonance but the S-shape was dictated by the world market, where RCA-type detachable headshells are widely accepted.' Itani san concludes, 'record players are very important for our business, and we are expanding our lineup.'
However, fans of Technics' iconic 1980s cartridges will be disappointed to hear that, currently, no new models are being developed.