The Supremes ... Where DId Our Love Go Production Notes
Production Notes
Like all Motown records of the time, Where Did Our Love Go was recorded in the basement studio of Hitsville USA [HFN Jun '22]. The album was effectively a compilation of singles and B-sides laid down in sessions that took place from December 1962 to August 1964, with production from Brian Holland, Lamont Dozier, Smokey Robinson, Norman Whitfield and Berry Gordy's brother Robert.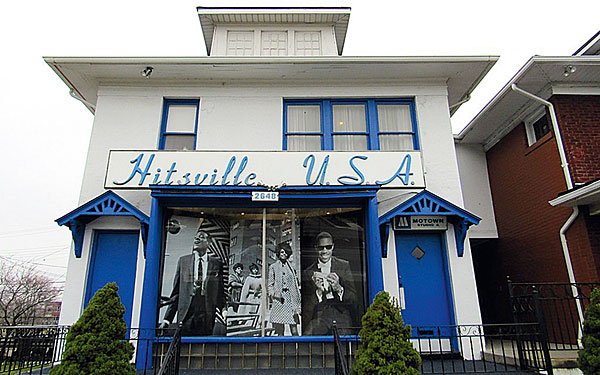 Gordy's 'hit factory' ethos had the musicians clocking in at 10am. Most sessions ran for about three hours, and while union rules stated that no more than four songs could be recorded in a session, these would be ignored. The instrumental tracks for a song, for which the musicians were each paid a fee of $10, were often completed in under an hour.
Motown had a large musical workforce to draw on, but to describe it as a factory diminishes the artistry of the players. The core group who played on the album were known as The Funk Brothers, and comprised the peerless rhythm section of James Jamerson on bass and Richard 'Pistol' Allen on drums, with Eddie Willis and Robert White on guitar, Earl Van Dyke on piano, Jack Ashford on vibraphone, and Andrew 'Mike' Terry on baritone sax.
When The Supremes found out Dozier hadn't written 'Where Did Our Love Go' especially for them, the sessions were tense. Dozier had worked out intricate backing vocals for Ballard and Wilson, but they refused to sing them and only agreed to sing the 'Baby, baby' refrain.
There was also the fact that the instrumental track had already been recorded, which meant Diana Ross had to sing in a lower range than she was used to. Yet when Gordy heard the finished song, he correctly predicted it would be a Top10 hit.