Sumiko Celebration 40 Cartridge Page 2
There's a certain warmth and timbre to wooden-bodied, hand-built MCs from Japan which, regardless of the actual species of tree, is owned by that genus of cartridges. The Sumiko Celebration 40 exhibits this in spades, albeit with an extra snap of its own. All you have to do to identify this generic trait is compare two MCs from the same family which differ not just in the woods but in the entire choice of materials, eg, jade or stone. The latter are typically cooler, more brash, more forward than wood.
This supports Sumiko's faith in the variances due to wood types, but to me the characteristics are more of a general nature. I do not see myself comparing, oh, cedar to oak to yew. Life is too short... Instead, what the Celebration 40 does overall is a rather nifty trick by demonstrating the richness and warmth of a circa-1985, wooden-bodied MC without veering too far into the overly romantic or too-euphonic lushness which some display.
Not that euphony is a bad thing, and it didn't require hearing the whole of the remastered edition of Tom Waits' debut, Closing Time [Anti, Inc 7565-1], to savour the sweetness and intimacy. The piano throughout 'Ol' 55' retained its percussive bite but also possessed a wonderful liquidity – that's the only word I can conjure up to describe it – with the minimalist backing arrayed behind. It had an in-my-living room feel that reminded me of Waits' stage set when I saw him in London a lifetime ago.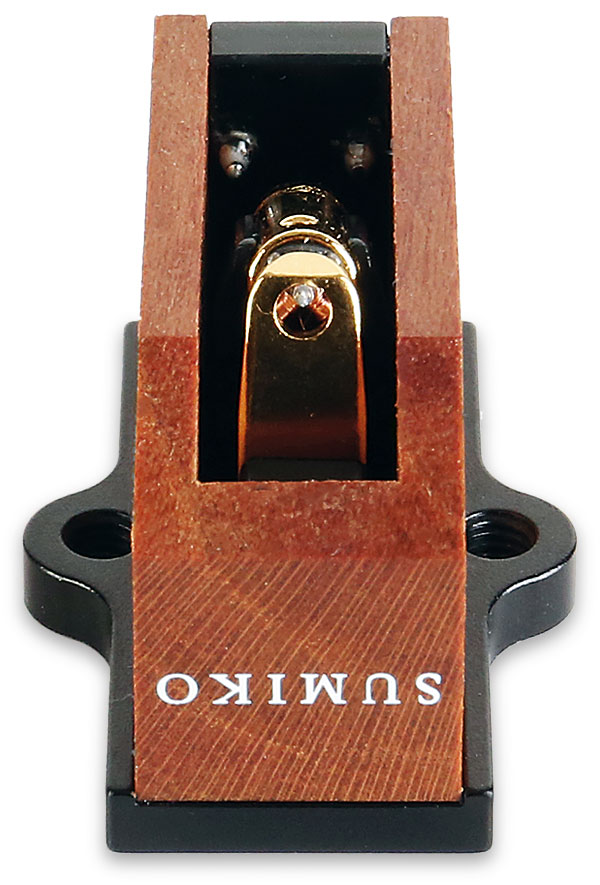 Trash Talk
This is a track rich with tiny licks flitting in and out of the background, with loose harmonising and so much atmosphere that it almost qualifies (like a One-Step pressing) as too flattering to the system, thus creating a better impression than might otherwise be the case. It called for something brash and trashy, like The Runaways' 'Cherry Bomb' [from the Dazed And Confused soundtrack, Grammercy/Warner RCV1 24533] which always threatens to tear open a woofer.
Its punk aesthetic, fuzztone, sneery vocals – this is the antithesis of fodder for the sort of cartridges which, way back when, would only have kissed the surface of mint pressings from Blue Note. The Celebration 40 filled the room with a barrage of angsty thrash, lacking just the merest erg of power required by card-carrying head-bangers.
I double-checked this thought with ZZ Top's 'Tush' from the same LP, and had to alter my opinion. True, it wasn't as 'heavy' as I've heard elsewhere, but it revealed a quality in the Celebration 40 which I hadn't quite noticed, even with the wide-open Tom Waits track: this cartridge produces a panoramic soundstage recalling another vintage MC. Yup, the '40 is nearly as cavernous as the Denon DL-103 and its variants [HFN Mar '21].
This caused a lump in my throat because it reminded me of the '40's deep legacy on a personal level. I considered Sumiko founder Dave Fletcher to be a mentor, and he was one of the first to impress upon me the audible, three-dimensional virtues of Japanese moving-coils. The Celebration 40, whether or not those Sumiko engineers who voiced it were of a nostalgic bent, could have been Dave's choice for show-and-tell in that area. I wish he was still with us to hear it.
Chorus Of Approval
What he probably wouldn't have cared for was a stream of hard rock, so I put on the Goodfellas soundtrack [Atlantic RCV1 82152] and cued up Aretha Franklin's 'Baby I Love You'. While this supported the idea of Cinerama-grade soundstage width, happily minus a hole in the middle, yet another allusion to classic MC sound emerged – the way the Celebration 40 separates voices while, at the same time, establishing a cohesive chorus that wouldn't disappoint the ancient Greeks. It's a joy to hear, as this period in Aretha's career showcased background vocals like no other performer thanks to her gospel roots.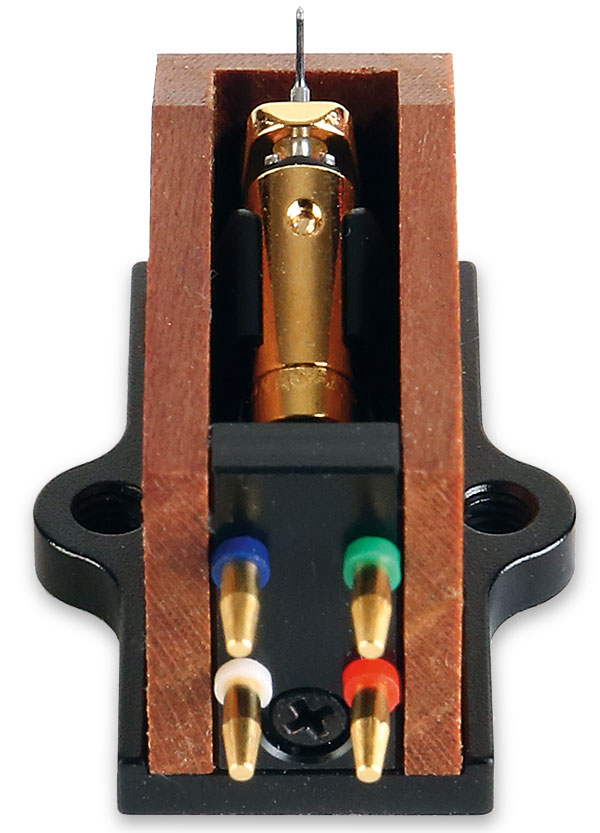 It was the next track on the LP, though, that convinced me the Celebration 40 might be something of a sleeper. By that, I mean it might not be one of the 'usual suspects', and deserving of more attention than it might otherwise get. Hear me out on this…
Bobby Darin's 'Beyond The Sea' remains the perfect example of how he could swing in any genre he chose. The cool brass section communicated so much about the Celebration 40 – speed, attack, transient control, dynamic swings – that I almost forgot to concentrate on his incredible voice. What the heck: the sublime drum sound proved a distraction, too, ranking with the brass for sheer realism.
And that's the real kicker about the moving-coils to which Sumiko's Celebration 40 ultimately pays homage – you forget to analyse, you ignore the picayune concerns about non-essentials, and just wallow in… the music.
Hi-Fi News Verdict
If non-sequiturs amuse, then the Sumiko Celebration 40's deceptive nature will charm you should you expect a throwback to the first wooden-bodied MCs to emerge from Japan – Koetsus or Goldbugs – or the Supexes beloved of founder Dave Fletcher. Instead, this is a sparkling, modern-sounding, secure-tracking MC with no loss of warmth and just the right amount of bass punch. Dave would be proud.