Simaudio MOON 250i Integrated Amplifier Page 2
AC/DC's 'Thunderstruck' [Razor's Edge; EPC 510771 2] lacked some bite to the hi-hats that underpin the now-famous intro section, making this element a little less clear-cut than I've heard before. On the other hand, the MOON 250i really brought out the mass of backing vocals, and gave considerable depth and weight to a drum track so forthright I've known it used for subwoofer demos. And while a 2x50W power plant might not look like much on paper, in the real world it proved more than enough to give standmount loudspeakers – in this instance GoldenEar's passive radiator assisted BRX model [
HFN
Sep '22] – a kick in the derrière.
The bass on the AC/DC track was well-rounded and slightly warm; on 'Hot Mess', a track by '80s-influenced Canadian dance-funk duo Chromeo [Business Casual; Back Yard Recordings BACK57CDC1], there was more distinction to it, to go along with a snappy, upbeat and tight presentation. There's plenty thrown in the mix here, including percussion, synthesiser and vocoder vocals, all rattling along at quite a pace, and the MOON 250i parsed all of it, without it feeling lacking in cohesion.
Take A Bow
For me, the highlight of the MOON 250i's performance, however, is not its power or dynamic ability, but the sumptuous rendering of instruments that comes from its articulate midband. Elton John's 'Hercules', from Honky Chateau [Mercury 528 162-2], opens with an acoustic guitar rhythm, followed by close-mic'd drums, piano chords and the singer himself. Each part had a noticeable sonic signature, and all sounded thrillingly natural, while the amp dug into the rousing bluesy rhythm.
Another take on 'Thunderstruck', this time from 2Cellos [Celloverse; 44.1kHz/16-bit download], featured a meaty edge to the low-string notes, encouraging me to visualise the frantic bow work. Meanwhile, the amp's delivery of Tchaikovsky's Swan Lake waltz, as played by the Chicago Symphony Orchestra under George Solti [Decca Records; 44.1kHz/16-bit download] featured a to-die-for tone as the massed strings played the iconic undulating melody – this was hung in the centre of the stage and fabulously smooth.
Dramatic Steps
'Strasbourg/St Denis', from the Roy Hargrove Quintet's Earfood album [EmArcy 0602517641815] was smoother still, with trumpet and alto sax soaring above the jazzy accompaniment. And once again, the MOON 250i shone just enough of a spotlight on the lead instruments without dissecting the mix into disparate parts.
Simaudio's volume control advances in quite dramatic steps, meaning only a couple of presses on the handset were required to turn the title track from Eric Clapton and B.B. King's collaboration album Riding With The King [Reprise Records – 9362-47612-2] from groovy, blues jam into a room-filling monster. The 250i nailed the swaggering, swinging playing of drummer Steve Gadd and bassist Nathan East, offering a deep, fluid low-end – this time using B&W 705 S2 standmounts – that's in excess of what you might imagine a slim amp can deliver. Sure, on this piece the legendary guitarists are joined by two more six-strings (why?), plus backing singers, piano and keyboard, and the 250i was less impressive in terms of unpicking the dense production – but there was no denying the foot-tapping energy of the performance as a whole.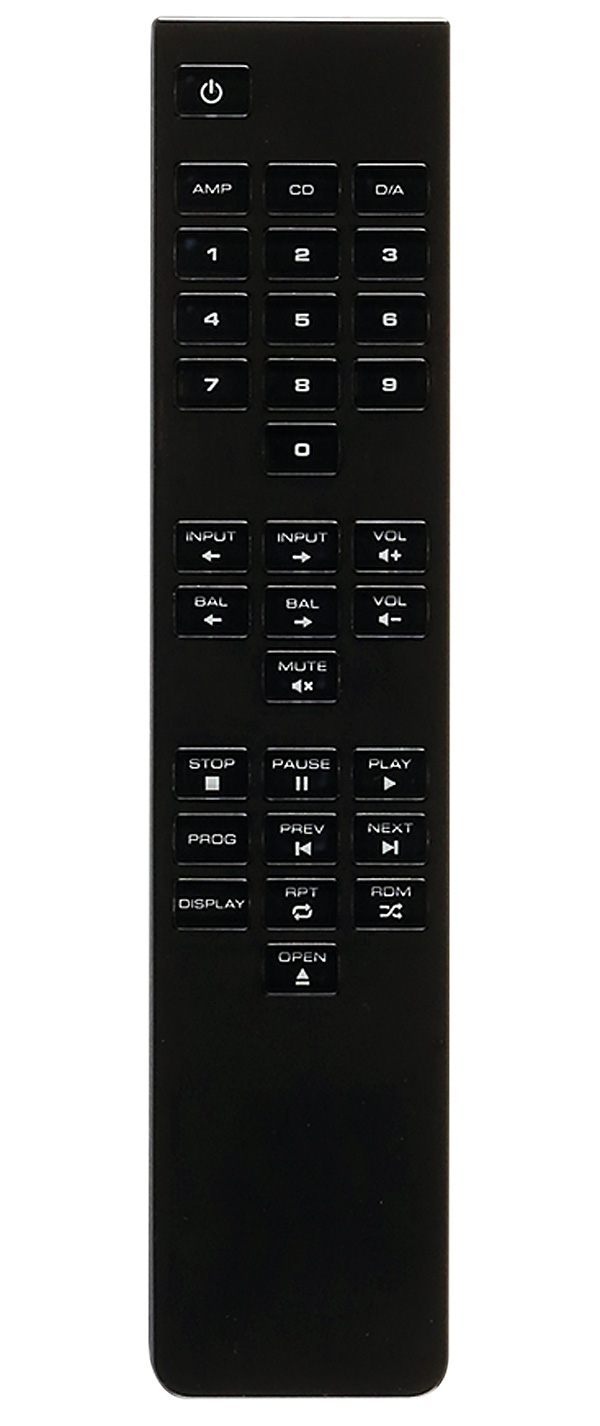 I also marvelled at this amp's ability to serve even the most rough production with a spoonful of honey – for example, the 'buzzsaw' guitars of Entombed's Left Hand Path album [Earache Records MOSH 21] have never sounded so inviting. But the best indication of the MOON 250i's listenability I can give is that it pushed me to find more tracks to play, to the point I was dipping into artists I'd never heard before.
I wasn't sure what to expect when Amaia Montero surfaced via my Tidal algorithm… It turns out she's an unapologetically poppy Spanish singer, and the track 'Ni Puedo Ni Quiero' from her self-titled album [Sony Music; Tidal Master] is three minutes of strummed guitar, trombone notes, sweet-sounding vocals pushed far forward, and plenty of Latin flair. Simaudio's amplifier was right up for it. And I was right up for it too.
Hi-Fi News Verdict
The MOON 250i has clearly been designed to hit a target price – shedding a two-tone finish along the way to stay there – and as such lacks many hi-fi 'mod cons'. But what we're left with is an integrated amp that nails its brief. Its sound, an always enjoyable blend of smooth musical authority, inviting bass and surprisingly beefy output, is worth celebrating. I can see it easily lasting another decade.