Shelter Harmony Cartridge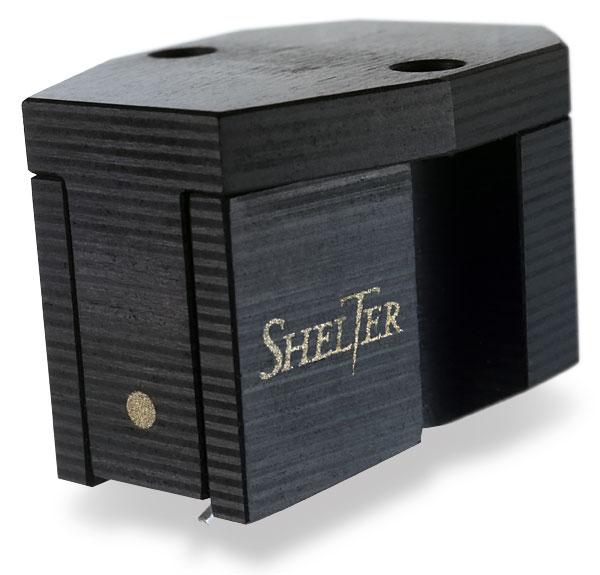 Japan is home to more boutique cartridge brands than any other hi-fi territory, and the Harmony, brainchild of vinyl addict Yasuo Ozawa, is a product of this artisanship
According to the dictionary placed at my elbow, the definition of 'harmony' is 'the process by which individual sounds are joined together or composed into whole units or compositions'. That, and the obvious association with the world of music, probably explains why it's appeared in the name of more than a few domestic and pro-audio brands and products over the years. This particular celebration of 'Harmony' comes in the form of Shelter's flagship moving-coil cartridge which, at £4300, is far from the costliest pick-up on the high-end scene.
As one of Japan's most well-known boutique cartridge manufacturers, Shelter names its MCs with as much care as it selects its diamonds, body shells and mechanisms. Indeed, even the brand name was coined by founder Yasuo Ozawa with the intention that his products would provide a sense of 'analogue shelter' for music lovers...
Pick-Up Six-Pack
Now an established marque, Shelter has been producing cartridges since 1986. Ozawa began his career making valve amplifiers but joined arm/cartridge specialist Fidelity Research in 1982, found himself drawn to analogue, and became heavily involved in the company's MCX-3 and MCX-5 moving-coil pick-up designs. Four years later he left to set up Shelter.
Over a history spanning more than 35 years, Ozawa's company has avoided introducing a wide variety of models to cover every niche – its first product, the moving-coil 701, lasted for over 12 years, being only lightly tweaked along the way.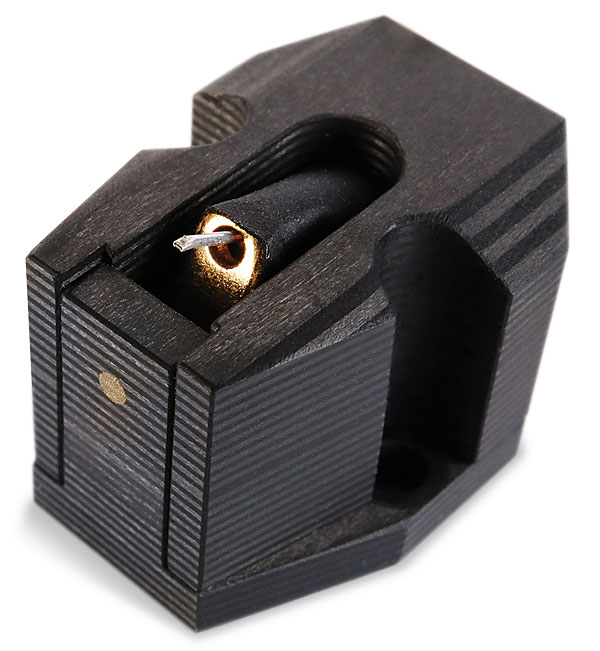 Shelter's current cartridge lineup comprises six designs, spread over two distinct ranges. First up is the 'Legendary Line', starting with the 201 MM at £255 and moving up through the MC options – 301II, 501II, 501II Mono and 901II. At the top of the tree is the 'Ultimate Line', which now consists of only the Harmony, as the earlier Accord model has been discontinued. The product portfolio is completed by the 1011 and 1011L headshells, plus the 411 Type 2 MC step-up transformer.
The Harmony MC looks – and feels – a little different to most cartridges thanks to the material used in its body construction. CFRP (Carbon Fibre Reinforced Polymer) is a composite with an extremely high strength to weight ratio, and is used extensively in ship building, sports equipment and aerospace applications, including a good portion of the Boeing 787 Dreamliner.
Shape Shifter
For the Harmony's body, the CFRP is laid down in layers and moulded into shape. It's this combination of body shape and laminated CFRP material that helps shift any inherent structural resonances up to higher frequencies, while its self-damping and isolation properties further isolate the pick-up's delicate motor unit from outside influences. This, so the theory goes, should result in minimal colouration of the signal, plus a quieter background and better sensitivity to low-level signals in the groove.
The business end of the Harmony comprises an aluminium cantilever plus a diamond tip with a 0.04x0.007mm line contact profile. The generator is all-new, using oxygen-free copper wiring to give a rated DC resistance of 15ohm and a claimed output level of 0.5mV. Tracking force is specified over a very wide range of 1.4-2.2g, and I found that the Harmony tracked and sounded best at the upper end of these values. For most of my listening, I settled on 2.1g while PM performed his lab testing of the cartridge at 2.0g.
Taming Of The Screw
Shelter supplies its cartridge with polycarbonate mounting screws and nuts, so if you choose to substitute these for metal types take great care not to over-tighten the hardware and crush the Harmony's top plate. If you still subscribe to the old flat-earth school of thought that says 'tighten it until the thread strips and then back off a bit', this cartridge may not be for you!
Also in the box are a set of cartridge leads, a screwdriver and a carbon fibre disc that Shelter recommends is fitted over your record spindle and under any clamp. This is said to act as a damping disc to 'absorb vibration and eliminate resonance from the platter'.
For auditioning, I installed the cartridge into an SME V tonearm [HFN Jun '86 and Dec '19], on my Michell Gyro SE, and fed it into a Nagra Classic Phono stage [HFN Aug '22] set to a load impedance of 180ohm.
Best Of Both Worlds?
Listening to the Harmony was never less than a voyage of discovery, full of unexpected twists and turns. There are bright, punchy cartridges that make you sit up and listen, and there are smooth designs that make you more inclined to sit back and relax. The Harmony manages to combine both of these characteristics in a way I've never experienced before. I found it utterly captivating.