Rotel CD11/A11 Tribute CD Player/Integrated Amplifer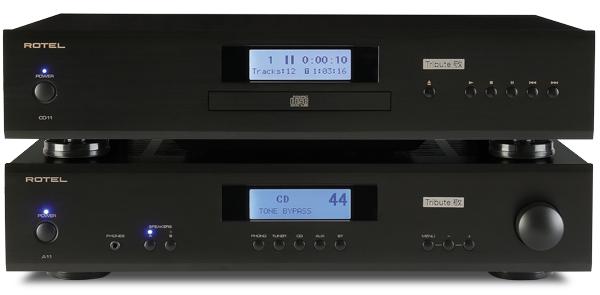 Without any sense of irony, the man most identified with rival brand Marantz for 40 years is posthumously recognised for his work in 'tweaking' Rotel's budget CD and amp
Synchronicity is a strange thing: for whatever reason of scheduling, I found myself embarking on this review a year to the day since the passing of audio legend Ken Ishiwata. The anniversary was marked by his daughter with a YouTube video of some joyously retro Latin music performed by an all-Japanese vocal group. 'Instead of making this a very sad day,' she wrote, 'we would like to share one of his favourite songs with you. He used to play this all the time, it brings back lovely memories and a smile upon our faces'.
This view of Ishiwata as a family man is one unfamiliar to those who knew him only for his work in the audio arena, but it was Ishiwata's son and daughter, Jun and Miki, who signed off on the completion of the products we have here, the fruits of the last project on which he was working at the time of his death. Out of leftfield, perhaps, but Rotel's £429 CD11 Tribute CD player and £599 A11 Tribute integrated amplifier are unmistakably the product of the thinking he applied over more than four decades of audio design and development in his previous 'home' at Marantz.
Pure Silver
Ishiwata and Marantz went their separate ways back in early 2019, and given that Ken was never the 'retiring' type, many hi-fi pundits were keen to discover 'What will he do next?'. Now we know… Development of these two 'tuned' versions of Rotel's established '14 Series' actually began in the third quarter of 2019, Ishiwata working with Rotel's engineers to make improvements on what were already excellent components [HFN Oct '19].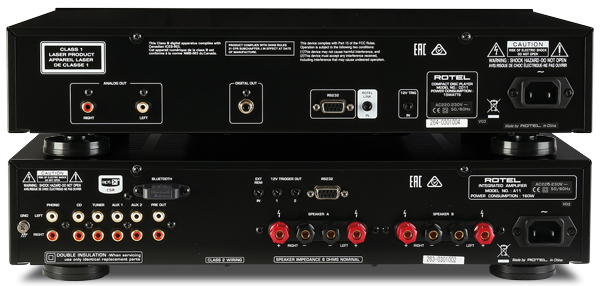 At the time we commented on their 'even-handed and musically satisfying sound at a highly competitive price'. However, with Ishiwata's death, the task of completing the work fell to a team that included Ken's long-time friend and collaborator Karl-Heinz Fink, best-known for his company Fink Audio Consulting and FinkTeam loudspeakers.
Now launched, these latest editions are available in a choice of black or silver finishes, carrying a small 'Tribute' badge also bearing the Japanese character for 'Respect'. While the player and amplifier outwardly look just like the base models, badging aside, and indeed demand an informed eye to spot the internal changes, both the modifications and their effect on the sound are very much true to the Ishiwata way of doing things.
The CD11 Tribute conforms to the idea – relatively rare these days – that a CD player should do just what it says on the tin. So there are no digital inputs to hook external sources into the onboard DAC, in this case a 192kHz/24-bit device from Texas Instruments, while outputs are available on line-level RCAs and a coaxial digital socket only. No USB, no network connection and no SACD playback – just load up the silver CD and press 'Play'. Standard track skip, track selection and program play are offered, of course!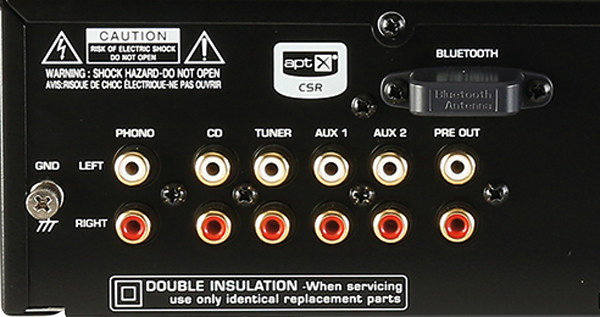 As was the case with Ishiwata projects in the past, the changes here are both mechanical and electronic, with the application of damping materials helping to deaden vibrations in both the top cover and main chassis. The DAC stage sees the replacement of eight capacitors and one resistor with upgraded types, while all nine capacitors in the PSU have also been switched for preferred alternatives. Furthermore, the electrical ground paths within the player have been re-routed.
All Analogue
The A11 Tribute amplifier, like the model on which it's based, is something of a curiosity – it's basically an all-analogue design, with MM phono and four line-ins, albeit also hosting a Bluetooth receiver on the rear panel, feeding another self-contained Texas Instruments 192kHz/24-bit DAC. However, that's all the DAC does, with this 50W-rated amplifier keeping the rest of its signal paths relatively simple. That said, there is switching for two pairs of speakers, bypassable tone controls, plus preouts to feed an additional power amplifier or a subwoofer.
Oh, and with an eye to the populist market, which may prefer a spot of added 'excitement', the A11 Tribute also has the same 'Tone Rotel Boost' and 'Tone Rotel Max' facilities as the base model. The former claims 'boosted audio performance and a unique blend of tonal characteristics', while the latter delivers a low frequency lift, perhaps best suited to low-level listening.
To be honest, I found neither the tone controls nor the Boost/Max options to my taste and preferred the sound with everything off and bypassed. Meanwhile, the upgrades here are in line with those that have been applied to the CD player: all ten capacitors and two resistors in the power amp section have been changed, along with six capacitors in the preamp section and all six in the volume control stage. The A11 also gets added damping material around its chassis.