Roksan Attessa Streaming Amplifier Page 2
When using the Attessa amp I found myself admiring some of its little details. The MaestroUnite app can, for instance, be used to upload new graphical icons to the amp's display panel for its different sources. Furthermore, easily accessible via the remote are adjustments for the phono stage gain setting, L/R balance, and sensitivity of the analogue inputs and 3.5mm headphone out, plus the option of a 'Standby Plus' mode that makes the machine quicker to wake via BluOS. This uses more power, but is worth instigating.
Quality Street
If you've been on the hunt for an all-in-one BluOS solution but have felt less than fulfilled by the underlying amplifier technology, then Roksan's Attessa with its traditional, tried-and-tested Class AB output stage might be right up your street. I'd be tempted to suggest the Streaming Amplifier's 'sound signature' has more than a touch of maturity about it – think a slight tonal warmth, solid but not aggressive bass and spatial and rhythmic prowess. Put all that altogether – and add its tangible driving power into the mix – and you have a charming all-rounder.
With the manufacturer's name bouncing around my brain, I called up The Police's Every Breath You Take: The Singles [A&M Records; 44.1kHz/16-bit], skipping the obvious track and heading instead for 'Walking On The Moon'. A few seconds later I was nodding along to the reggae-influenced rhythm and Stewart Copeland's wonderfully complex percussions, both appreciating and enjoying this slimline amp's sense of timing and soundstage organisation. The cross-stick 'tocks' that pepper the opening bars were given their own space, and although there was a lack of crystalline clarity here, this presentation certainly felt sympathetic to the music as a whole.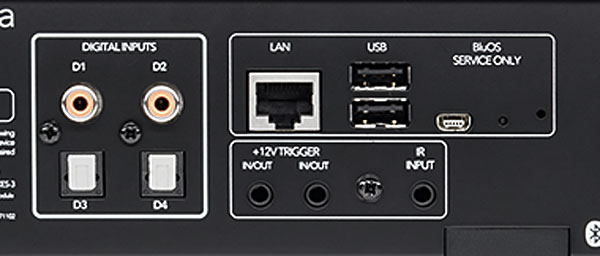 Deep Space
The Attessa appears more focused on the mood, tone and rhythm of a piece, drawing you in by degrees as opposed to catching your attention through sheer detail and dynamics. On this Police staple, that meant it was Sting's distinctive vocal style and the otherworldly effect created by the modulated guitar chords that stayed in my memory after the track had finished.
The synthesiser intro of the same set's 'Invisible Sun' gave me an appreciation of the Attessa's ability to lay on a reasonably cosseting low-end, and I was impressed by the depth of the image created, where Copeland's tom-tom drums sounded suitably distant. This skill was something that I noted again and again, the Streaming Amplifier always able to put musical elements front and back, rather than pushing everything forward.
To test the mettle of Roksan's power amp, I dug out Greta Van Fleet's From The Fires CD [Republic Records/Lava, 00602567126034], playing it via my Oppo disc-spinner into the line input. Say what you want about this Led Zeppelin wannabe band (by all means begin with 'they're not as good as Led Zeppelin'), but the set's production values are high and the tracks are mixed to get you off your feet.
Rage Hard
Album opener 'Safari Song' is a typically bluesy rocker and was crafted here with all the necessary bluster. The lurching bassline, splashing cymbals and crunching guitar riffs hit with a delightful punch. The Attessa SA responded well to being asked to really blow away the cobwebs, pushing my B&W 705 S2 standmounts to 'start the party' levels without any sign of a hardening treble to sap my enjoyment.
However, while there's clearly scads of power on tap, there's arguably slightly less of the snap offered by some contemporaries. So there were occasions when I was conscious of 'an amplifier' between myself and some elements of the performance.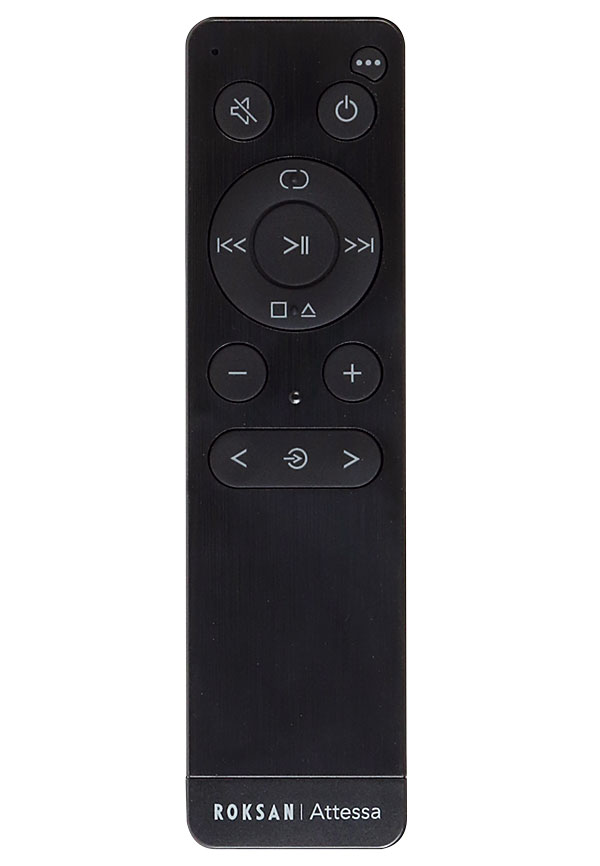 With the BluOS module and the Streaming Amplifier's Burr-Brown/TI DAC in play, and Monitor Audio's Silver 500 7G floorstanders [HFN Oct '21] also called into action, I set off in pursuit of deep, deep bass. That isn't quite what I found with the Moonraker EP from dance music producer Spexion [Murda Sound Digital; 44.1kHz/16-bit], as the low notes on 'Fracture' felt a touch underfed. But the Attessa SA still had immense fun with the swirling electronic details of the title piece, and nailed the synergy between the drum and bass elements.
As for the delicate stuff, this all-in-one is up there with the best at the price. London Grammar's 'Metal & Dust' [If You Wait; Metal & Dust Recordings MADART1] sounded soft and elegiac, vocalist Hannah Reid cast as a plaintive presence. Yet it was Bernard Herrmann's overture for the Alfred Hitchcock classic North By Northwest [100 Greatest Film Themes; Silva Screen SILCD1235] that caught me most by surprise with its raging mix of panic-stricken strings, fortissimo brass and percussion. The Attessa SA delivered it all with power, scale and nuance – and delectable soundstaging.
Hi-Fi News Verdict
Perhaps the most conventional of BluOS amps around, Roksan's Attessa SA partners its hi-res streaming talents with a range of physical connections, a clean, smart aesthetic and a Class AB power amp that keeps on giving. Yet the USP of this entry-level device is arguably its musical bent – there's a grown-up performance here that'll have you listening for hours. Not sure about that control knob, though.