Pro-Ject MaiA DS3 Integrated Amplifier Page 2
In the past few years Texan trio Khruangbin have garnered a lot of praise for combining multiple genres into a laidback, airy sound, as witnessed on last year's Texas Moon EP and the earlier The Universe Smiles Upon You. Surprisingly, their trademark style fits well with the compositions of Mali's musical grandee Ali Farka Touré. Khruangbin's Ali homage [Dead Oceans DOC274; 48kHz/24-bit] features his son, Vieux, and crosses over from traditional Mali riffs to more dub and reggae-infused territory. There's a languid feel to many tracks on this album, which suited the DS3 and DALI speakers nicely.
With 'Diarabi' and 'Alikarra', the MaiA DS3 was almost lazy, laying down a thick bass track backed up by the typical droning Malian guitar – like most contemporaries Touré uses a non-Western tuning. The chants and the chorus pedal-augmented guitar line on 'Tongo Barra' were presented with good separation and crisp definition across a decent-sized soundstage.
Scots On The Rocks
The Roon Radio function took me from Khruangbin/Touré to Where I'm Meant To Be [Partisan Records PTKF3020-2; 48kHz/24-bit] from the UK's Ezra Collective. The track 'Welcome To My World' got off to a rousing start, with some fine trumpet playing, which the MaiA DS3 launched into the room with gusto. Yet while the organically portrayed brass grabbed my attention, it was the carefully defined funk bass guitar that illustrated this device's audiophile prowess.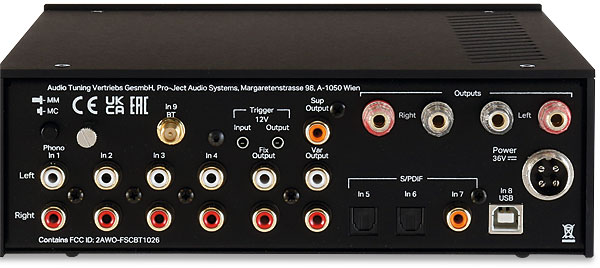 The DS3 is well suited to less subtle work too. Glasgow's noise-merchants, Mogwai, generally play live at volume levels that induce cracks in concrete, a sensation that 'Like Herod' on the re-release of the landmark Mogwai Young Team album [Chemikal Underground CHEM-262; 48kHz/24-bit] lets you experience at home. 'Play very quietly, shift to very loud' is the band's party trick, but one the MaiA DS3 takes in its stride. Big dynamics really are no issue for this amplifier, although high volumes did expose a hint of higher midrange roughness on some tracks. Switching over to the Canton Reference 7Ks confirmed an ability to drive big set-pieces, the MaiA DS3 satisfactorily blasting the 16-minute-long 'Mogwai Fear Satan' into the room, while not neglecting the finer detail in quieter parts.
Pizza The Action
Considering Pro-Ject is a prime mover in the vinyl business, you'd expect this amp's phono input to make a reasonable fist of things. And it did, although I still found discs played on its X2 B deck with an Ortofon Quintet Red MC cartridge sounded more dynamic and possessed a quieter background when using a separate Phono Box S3 [HFN Sep '23]. The MaiA DS3 was more convincing with MM pick-ups.
Asking a traditionalist audiophile to stream via Bluetooth is not dissimilar to ordering a pineapple topping for your pizza while on holiday in Italy. As mentioned, Pro-Ject has included a very decent implementation of Bluetooth, with support for the aptX and aptX HD codecs, but critical listeners will doubtless appreciate the MaiA DS3's numerous other physical inputs to connect music sources. Nevertheless, sound quality via Bluetooth from a Samsung Galaxy S23 Ultra was surprisingly good, although this remains a lossy process at least until aptX Lossless arrives later in 2023. And that new codec will also require new gear...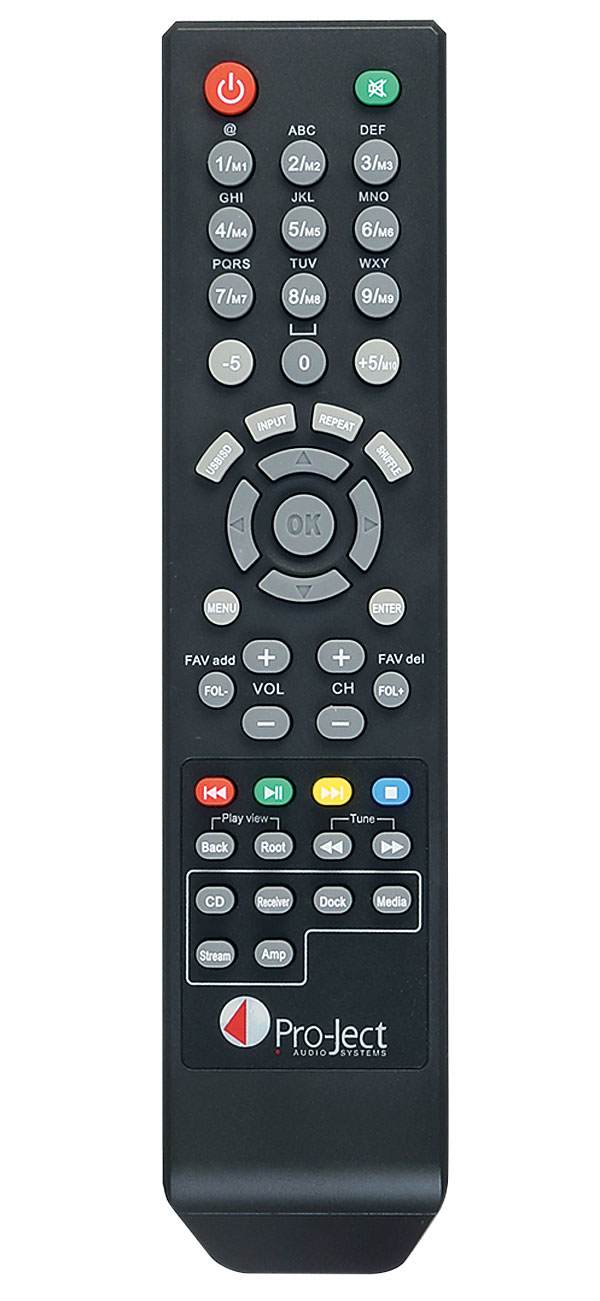 Listening to Streets Of Minarets from Dhafer Youssef [Back Beat Edition E8720766721613; 96kHz/24-bit] felt far less of a compromise than expected – showing that one Bluetooth implementation can differ greatly from another. There was very little of the muddied, compressed character I've come to expect from BT streaming on various wireless speaker platforms. The MaiA DS3 performed well, the astounding high-pitched voice of Youssef presented with clarity, and resounding without a trace of harshness on 'Flying Dervish Intro'.
It's all rather excellent, only slightly lacking in spaciousness compared to 'hard-wired' streaming via the USB-B port. This is fitting for an amp that wants to appeal to a younger, smartphone-centric music lover, while also opening the door to more audiophile excitement.
Hi-Fi News Verdict
Traditional audiophiles might be tempted to discount Pro-Ject electronics, if only because the brand prioritises a compact build. But beefier Class D amplification and smart engineering has elevated the versatile MaiA DS concept into a third-generation 'box' that's plays with authority and just enough finesse. Treating even Bluetooth streaming with respect, this is Pro-Ject's vision of 'hi-fi for the masses'.