Ortofon MC Verismo Cartridge Page 2
Admittedly, installation still requires care beyond worrying about the cantilever's vulnerability because the body is as angular as a Lamborghini Aventador and positioning it might prove nerve-wracking for those who depend on, say, the perfectly parallel slab sides of a Koetsu or Kiseki. But as the cantilever is so highly visible, you'll soon realise it's easy to line up within the grids printed on set-up gauges.
Virtual Reality
As 'verismo' is Italian for 'realism', Ortofon is stating from the outset that the design goal of the cartridge is musical authenticity, but isn't that the obvious raison d'être of every hi-fi product ever made? Bless 'em: there was no doubt from the moment the stylus settled into the groove that I was in the presence of something not just special but memorable.
It started with Aretha Franklin's 'Baby I Love You' from the Goodfellas soundtrack [Atlantic RCV1 821527], a stunning transfer of a song of which I must have, what? 30 versions? Let's not be coy about this, as I trust that the majority of you who have more than a few years in front of good sound systems will concur – you simply know during those first few seconds of an opening track whether or not a component, a system or an LP or CD is excellent, middling or a yawn.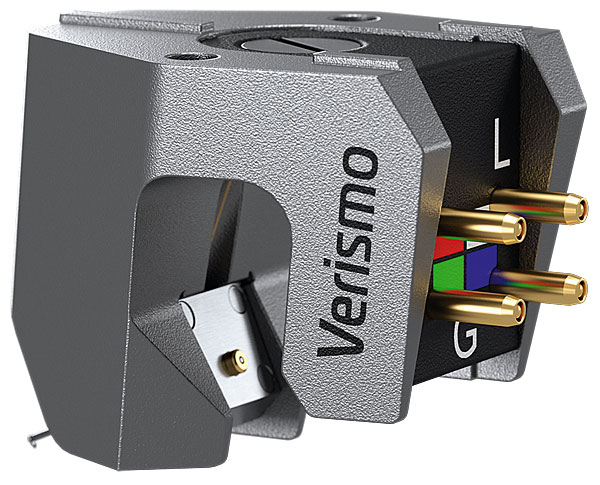 It wasn't just the spectacular bottom end with its glorious, sumo-wrestler bulk which stopped me dead in my tracks. It was the stage width. I know, I know, that's not a quality which should matter as much as neutrality, timbre, tonal balance or other elements of the actual sound. In essence, all the soundstage (or stereo, for that matter) does is position the performance. It's not like judging food by the plate rather than the taste because if the soundstage ain't right, neither is the rest of it.
Otherwise, and let's not be coy about this either, high-end hardware circa-2022 is so good that, unless differences are gross, as in competing loudspeakers, it's the subtleties that reveal key differences between competing components.Appreciating how Aretha's familiar voice was sounding emphatically more 'real' and 'present' in the best audiophilic sense of 'being in the room', it was the perfect moment for stepping back and listening to the whole experience.
Thus the MC Verismo ticked another box, if convincing portrayal is the ultimate objective: there was absolutely no element which sounded inconsistent with the rest of the sonic picture. Textures were so believable that I am sure seasoned musicians would be able to identify the makers of the instruments being played.
Bass Boost
It was impossible for me not to cue up the third track on that LP's Side Two, Cream's 'Sunshine Of Your Love', another cut of which I have dozens of copies. Here the MC Verismo delivered a sonic punch which I hadn't experienced since I first heard the original Apogee full-range ribbon [HFN Sep '85] nearly 40 years ago, but which also characterised the recent Wilson Alexx V floorstanders [HFN Jan '22].
This cartridge separated bass content with such authority that Ginger Baker's percussion and Jack Bruce's bass – surely one of the most weighty and powerful rhythm sections in rock history – were transformed from foundational duties to the actual virtuoso roles often obscured by Eric Clapton's powerhouse guitar work.
Those familiar with the track might wonder, what is Kessler smoking? This song has driven more music stores' sales staff to drink than even 'Smoke On The Water' or 'Stairway To Heaven'. Subtle it is not, and yet subtleties do exist in what is one of the most truly seminal heavy metal songs ever recorded.
I don't know how else to explain it, but Ortofon's MC Verismo revealed a level of grandeur that was evident even through smaller systems than my reference Sasha DAWs [HFN Mar '19]. Yes, it was even present even through tiny Rogers LS3/5As [HFN Jul '19].
As I've stated before, I try not to review with audiophile LPs, especially One-Steps. Why? Because they typically flatter a system. You might argue they can't flatter what isn't there, but the MC Verismo was responsible for one of the once-a-year-if-you're-lucky moments when I played Janis Joplin's Pearl [MoFi One-Step UD1S-2013]. And I write this having an original US pressing and MoFi's 'regular' 2x45rpm edition, both exceptional.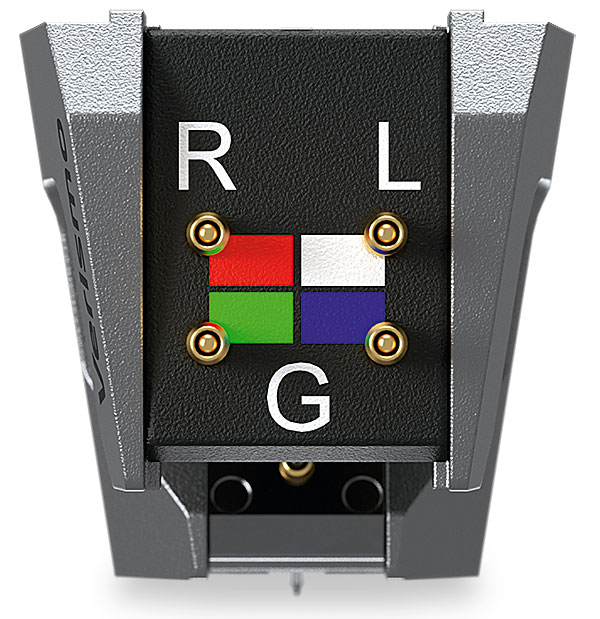 I'm helping no-one by saying that Pearl may be the best One-Step yet, but to my ears it is, albeit at £150 a pop. But it took no more than seconds – less time than it takes to read these 11 words – to experience the most convincing bass I've heard that wasn't on a Persuasive Percussion open-reel tape.
By the time Janis' vocals arrived, I was smitten. Every nuance was captured, and her soaring, wailing cries moved from soft to loud with utter fluidity. Unreservedly, I was listening to a cartridge to join the ranks of the finest money can buy.
Hi-Fi News Verdict
The MC Verismo couldn't be more removed from my all-time fave Ortofon – the warmer, romantic SPU – yet it shares a distinct DNA in its recreation of majestic soundstages. But that's like comparing a new Mini to one from 1959 as the Verismo's refinement rivals MCs at twice the price. It's as sharply revealing as was Shure's V15 V, yet as inviting as an artisan MC from Japan. It is nothing short of sensational.