Naim Audio ND 555/555PS DR Network-Attached DAC Interview: Charlie Henderson
Interview: Charlie Henderson
Having worked for the likes of Motorola, Jabra and Skullcandy, MD Charlie Henderson joined Naim last year from the Bullitt Group, a UK company making ruggedised phones for the likes of CAT and Land Rover. He sees Naim as 'a rare beast, sharing an absolute obsession for audio quality with our customers, and with a team whose expertise is the envy of the industry'.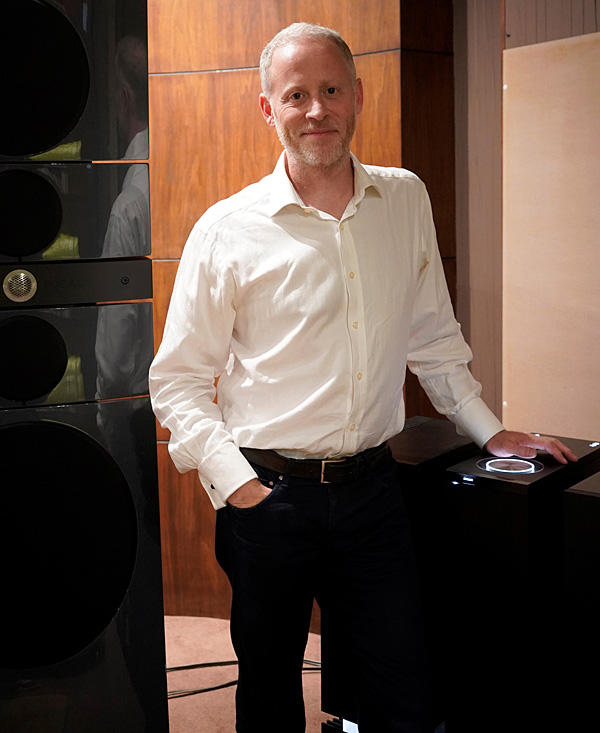 Ahead, he says, is 'a huge opportunity. It's how we remind mainstream consumers how music should sound, how it should be emotional, engaging and absorbing – not just wallpaper. 'Our focus continues to be on producing the best sound. There is still plenty to do around making this easier to implement, from cables and interconnects to a simplified upgrade path. We're having discussions about [our] direction for the next ten years. We'll keep that secret for now, but can't wait to share more in due course!'
Asked about the company's somewhat 'style over substance' recent communications, he admits that 'we are working on a refresh of our website this year, with a focus on the product, the Naim journey through the portfolio, and how to listen to great music'.
And yes, to answer a point made in our review of the ND 555, there will also be better and more informative reference manuals for the products, he says, with tips for optimising performance: 'There's nothing that can replace the expertise of our dealers and long term Naim employees'.