Nagra HD PREAMP preamplifier Page 2
Even for an old-timer like me, the sense of occasion was palpable. I wired the system with Transparent Reference balanced cables for the feeds from an Otari MX5050 reel-to-reel and Marantz CD12/DA12. An EAT E-Glo phono stage, fed by an SME 30/3 with SME Series V arm and Koetsu Black Urushi cartridge, was connected with Transparent Reference, too, but in single-ended RCA mode.
Musical Milestone
It took, oh, all of three seconds to realise that I was in the presence of something special. Of late, and I know you have been bored to tears with my repeated references to it, I am a slave to reel-to-reel. I fired up the Otari, playing Chasing The Dragon's breathtaking Big Band Spectacular by the Syd Lawrence Orchestra. (There's no catalogue number for this astounding 15ips, ½-track tape; Chasing The Dragon appears to have an aversion to such trivia.) It was a moment to rank with other milestones in my hi-fi development, like the time in 1983 when I first heard the big Apogees, or back in '79, when exposed to the charms of Deccas.
Wrecking-Ball Effect
How to describe the effect as it burst forth from my Wilson Yvettes [HFN Feb '17], all glossy, brassy and bold? I was baffled, for here was a preamp served tube-wise only by a brace of triodes, fed through MOSFET amps, but the sound was as rosy-warm as if Harvey Rosenberg had come down from Heaven with his latest Futtermans. When the material called for it, there was a lushness that had to be the result of those E88CCs. But two other qualities emerged, responsible for the strongest, most lasting of impressions.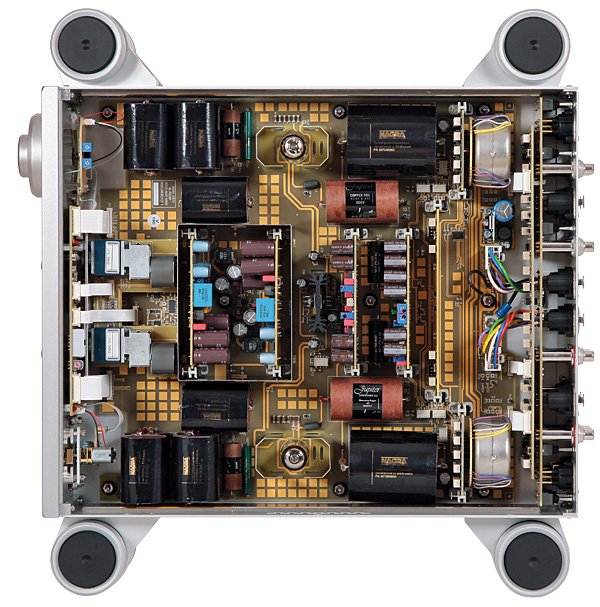 After the freedom of edginess, the most blatant of the HD PREAMP's characteristics is the sense of scale. Even in my 4x6m room, the sound image was massive, the speakers disappearing, the back wall vanishing with them. The orchestra filled the space in front of me, a feat repeated again and again, but most tellingly with live material, including The Band's Rock Of Ages [Mobile Fidelity MFSL 2-348]. This, like the big band session, benefited from a complete lack of spatial constraint.
Even before I had tweaked the system a bit, fiddled with the speakers, etc, my guests were staggered by the way the system overcame the room's boundaries.
'Uncanny' is a word that's easy to waste, but that's how thorough was the HD PREAMP's wrecking-ball effect on my room's walls. While it didn't quite better my Audio Research REF6's front-to-back depth [HFN May '16], it was as deft as any at truly reproducing a 3D effect from two channels.
For some, another key trait may well prove irresistible. Without wishing to suggest for a millisecond that this unit is bass-heavy, or in any way unbalanced, its lower registers have a mass and richness that – allied to the cavernous soundstage – create a sensation of Gargantuan hugeness.
Within the bounds of what the real performance should sound like, the HD PREAMP is to the sound like a bite of Alice's 'Eat Me' cake. No, it doesn't get out of hand, and Thelonious Monk's Riverside Sessions [Analogue Productions 037] with intimate club settings weren't transformed into arenas. Somehow, despite the added grandeur, the closeness remained. Trying to decipher this magic, I can only suggest that the airy recreation of the original space rendered the presentation more lifelike in both the truthfulness of the sound and the dimensional presence of the musicians, as well as of the room in which they performed.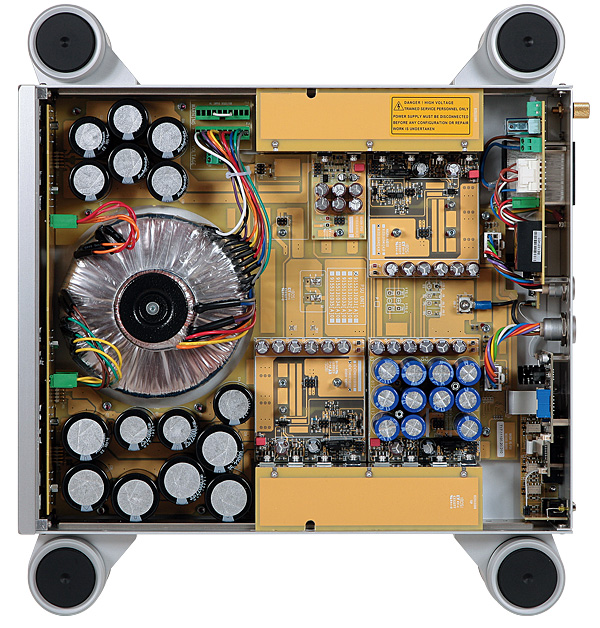 As revelations go, this was a doozy for here was Monk in luscious stereo, recorded to perfection in the late 1950s, reissued with exquisite precision, reproduced with such utterly convincing presence that the most desired of hi-fi illusions was achieved. Eyes closed, it was easy to forget the room – let alone the system. The HD PREAMP, abetted by worthy ancillaries, succeeded so totally that I was reminded of my tactic of blindfolding listeners who visited my room for the first time – they needed to hear without preconceptions. The 'reveal'? Taking off the blindfold to see a hi-fi set-up, rather than real musicians.
Right On Target
'Reveal' was chosen for a specific reason, for it is a term used by magicians, and 'magical' is an adjective that kept popping into my head. The system was hitting more of the audiophilic targets than I could possibly have anticipated. As my listening criteria are based on an Audio Research Reference system, now augmented by high-speed reel-to-reel tapes, I am as spoiled as any listener can be, as pampered as a wine critic whose regular tipple is Masseto. The Nagra preamp emerged as a worthy rival.
Ultimately, it was Lou Rawls' At Last [Blue Note CDP 7 91937 2] that, for me at least, placed the Nagra HD PREAMP in the same company as my cherished REF6, while neither are mutually exclusive. Although the REF6 proved marginally warmer, the HD PREAMP's position on the arbitrary Venn diagram being slightly cooler, it offers detail, attack and resolution to satisfy the most OCD of listeners. But the magic returns with the way it handles voices.
Dianne Reeves vs. Lou Rawls call-and-response duets on this sublime album are about as definitive demonstrations of contrasting vocal textures as one can find. Crystal clarity, like a tinkling stream, countering old leather, whisky and smoke – the title track executed by these maestri acquired a veracity one hears only rarely from a recording. Add to it natural-sounding piano, sweet strings – it is why we pursue sonic excellence, whatever the cost. If the tariff is £49.5k, so be it. It's way beyond what I would ever spend, but it's worth experiencing, even if one cannot own it.
Hi-Fi News Verdict
Nagra's HD PREAMP places it in the uppermost echelon of the high-end. The characteristically Swiss construction is peerless, the functionality comprehensive, the ergonomics faultless, but – above all – the sound is simply phenomenal. Of course, the cost for all this is also ludicrously Helvetian, but, as with shopping for a Rolls-Royce, if you gotta ask about the fuel consumption… That aside, it's a bravura effort.