MSB Technology Discrete Modular DAC

The best high-end DACs often employ entirely bespoke converter technologies rather than off-the-shelf chipsets. We look at the first rung on MSB's range of 'ladder DACs'
Based in Silicon Valley, California, Jonathan Gullman and his brother Daniel have become major players on the international hi-fi scene, courtesy of their fine-sounding and technologically innovative range of MSB digital-to-analogue converters. For 15 years this team has turned out increasingly flexible products, and more recently the range has expanded to satisfy a wider group of potential customers.
The company now offers four models in its product portfolio, each with the option of network and MQA-compatible USB modules that slot into rear-panel bays. As you go up the range you get more functionality and more sophisticated analogue outputs, power supply and clock options. The Discrete DAC you see here is the entry-level model, a single-box solution with the potential for some limited upgrading at a later date.
Costing £9950, it's an attractive product at the price, offering more than a flavour of the costlier £19,500 Premier DAC [HFN Aug '19], albeit without its Premier Clock and RCA outputs and one less user-replaceable slot on board.
Engine Room
Being the base model, the Discrete DAC doesn't have any special clock upgrade options and comes fitted with two Prime DAC modules, which are MSB's basic digital conversion engine. PCM inputs from 44.1kHz to 3.072MHz/32-bit are accommodated, plus up to DSD512 with DSD via DoP supported on all inputs. These cards sit inside a beautifully anodised, full-width CNC-machined aluminium case, which is fronted by the company's trademark large LED display. This is slaved to the master clock to reduce electrical interference with the audio board. The large volume knob on the right of the fascia offers volume control in 1dB steps, but this can be disabled in the menu – which also offers automatic switch-off for the display and adjustable brightness.
The review sample came with the £1590 galvanically-isolated, quad-rate DSD/768kHz/32-bit USB input module fitted. This was easy to select on my MacBook Pro laptop running the latest version of Audirvana playback software. Also fitted was the 'Renderer module v2', costing £1950 and known to most of us as a network streaming card. Again this worked seamlessly via a wired Ethernet connection, and also functions as a Roon endpoint.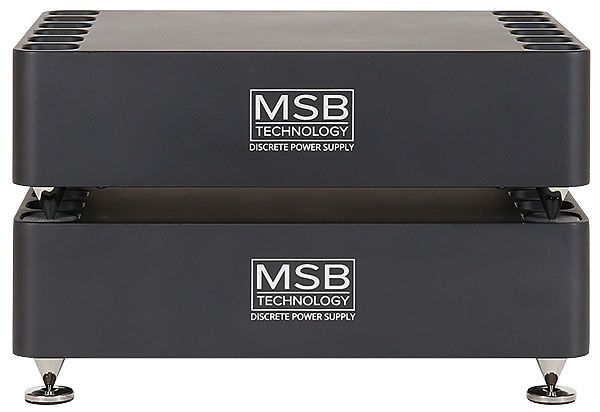 The Discrete DAC has various power supply options. As standard it comes with one Discrete Power Supply box but two can be run simultaneously, and most of the auditioning was done this way. You can buy a second Discrete Power Supply for £1450 with the unit when new or simply add it afterwards. If you're only using the one, you need to plug in the supplied jumper block, on the rear panel.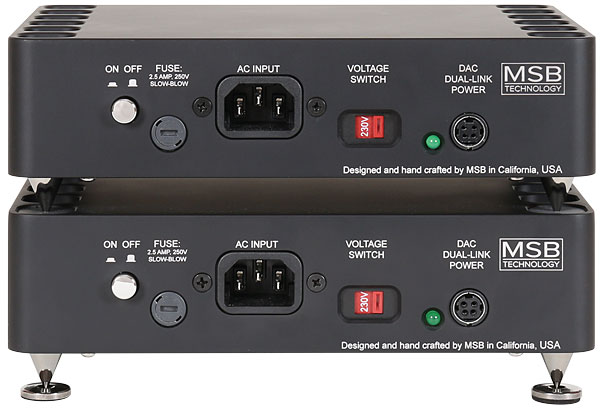 In addition, the unit has a range of fixed digital inputs, comprising one coaxial, two optical Toslinks and one XLR, plus one clock word-sync port. No unbalanced RCA outputs are fitted to this DAC, but the package came supplied with balanced XLR-to-RCA adapters for those who don't have amplifiers with this option. The DAC itself comes in a choice of silver or black finishes, but the power supplies are only available in black.
Quirky Romance
Overall, the Discrete DAC is a very nice package, but it's quite quirky and that may either attract prospective purchasers, or put them off. The 432x51x305mm (whd), 8.2kg aluminium case is a lovely piece of work, and the large dot-matrix display is easily readable across the room – albeit not especially informative. In normal use it defaults to the volume setting, preferring only to tell you the sample rate when initially receiving a new digital input.