MSB Premier/Powerbase Modular DAC Page 2
It's clear that MSB has future-proofed the Premier, so Roon, MQA and other flavours of digitalia have been addressed, but I concentrated on CD and networked connections, despite loathing the latter with such a passion that I think I may need help. That said, my detestation is based on a number of factors of which sound quality is but one. Talk to any musician about who he or she believes is being ripped off royalty-wise and you might find yourself sympathising with someone you'd think unlikely to need pitying.

Regardless, I have to admit that live concerts from the 1970s via Wolfgang's Vault sounded better than they had any right to, certainly sounding as 'un-digital' as one might hope, with natural-sounding applause and a good sense of the hall's space. Goodness me: Neil Young and Crazy Horse's 'Cinnamon Girl' from the Fillmore East on 6 March 1970, had a massive spread, with precise instrument placement that extended from wall to wall. Stage depth, too, was improved over other, admittedly far-less-expensive DACs, though the extreme bottom end was a tad lumpy. That, though might just be the recording – a nearly 50-year-old live gig, after all.
Wonderful Woodiness
Regardless, I found myself enjoying the concert so much that I spent an entire evening traversing the site's astounding library, delighted to find from the same year The Youngbloods playing the ominous 'Darkness, Darkness' and then lightening it up with the delightful 'Sugar Babe'. Jesse Colin Young's voice enjoyed clarity to savour, with a deliciously un-digital warmth. The harmonies fell into place, each voice discernible in its own space.
'Darkness, Darkness' on LP or CD doesn't have the quasi-unplugged mournfulness of this August 1970 performance, the opening making me wish it had been used for the soundtrack of the magnificent Deadwood. It had a rustic, almost Appalachian feel, and this DAC respected its delicacy. Then, when the harmonica joined in on 'Sugar Babe', I almost jumped out of my seat, it was so genuine.
Peeling a half-century off my allotted time, I wallowed in a James Taylor concert from 1971 – from a tour I was lucky enough to have seen. His guitar was treated to wonderful woodiness and the requisite twang, with that honeyed voice so intimate that a self-pinching moment was needed to remind me that it was a live gig in a sizeable hall. Though this has nothing to do with the MSB Premier, it was a joy to note the way he commanded the audience, which sat clearly rapt.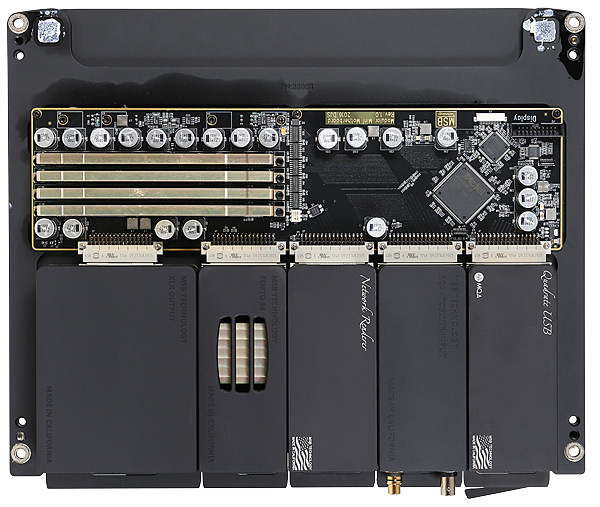 For two obvious reasons, however, I spent the rest of my time with the Premier playing CDs. Most important is that these can be referenced to studio-quality performances, often of some familiarity, and as such can also be compared in many cases to the superior vinyl (or even tape) versions.
As for the second reason, it's never knowing precisely what the Internet is doing to a signal at any given time, in the sense that I know the chain of my system from CD or LP source through to the loudspeakers. I have no idea what's happening before BT's Wi-Fi hub grudgingly feeds a signal to my Mac computer. At least there's a modicum of control, or perhaps a sense of it when using a CD.
Lusciously Liquid
With the newly-remastered Searchers box set, When You Walk In The Room – The Complete Pye Recordings 1963-67 [Grapefruit CRSEGBOX055], referenced to mint original LPs, the Premier extracted phenomenal stage width and depth on the stereo version of 'Take Me For What I'm Worth'. This late-period release, when the band had moved into the protest/folk-rock genre which was, amusingly sired by their influencing The Byrds' 12-string jingle-jangle, is disarmingly well-recorded, and the MSB Premier extracted everything it could from the lush harmonies.
While The Hollies and The Beach Boys vie for the title of 'best harmonising' in a rock group context, The Searchers were no slouches either. This cover of the sublime PF Sloan composition treats the listener to dynamic swings and passages of sublime delicacy countered by the anger of the message. The Premier moves with the music so skilfully, so suavely that I was driven to A/B it with the LP. Trust me: the gap has narrowed.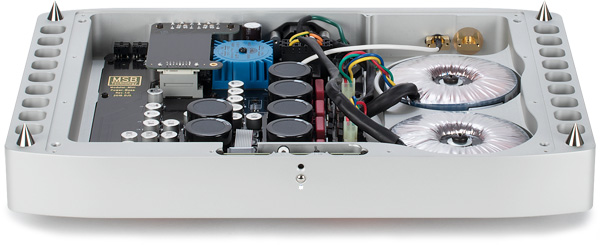 That said, I tormented MSB's UK distributor when I did the same with Lou Rawls' At Last [Blue Note Japan CD CJ32-5050 and Blue Note LP B1-91937] on an analogue front-end of similar cost. As spectacular as the sound was via the Premier, in my opinion the LP had the edge. But that is academic, because digital-vs-analogue is no longer a battle worth fighting, and most of us use both. And if you're gonna use digital, and can afford the Premier, I envy you.
Particularly illuminating – beyond the album's peerless duets of Rawls and Dianne Reeves – were the vibes on 'She's No Lady.' This magical instrument has a delectable ringing character that, once captured can deliver chills over a worthy system. Cheapo digital playback devices render it brittle. The Premier? So lusciously liquid and resonant I was hard-pressed to accept the total absence of glassiness.
Hi-Fi News Verdict
Now I get why MSB's DACs appear in so many exhibitors' rooms at hi-fi shows: the blend of sonic excellence and flexibility places it in the select group that includes Esoteric, dCS, Chord and others of that calibre. Make no mistake: this is a serious investment, but the modular design is a bulwark against obsolescence. Throw in the role of preamp (if you're all-digital) and the price seems less forbidding. A triumph.