Monitor Audio Silver 50 7G Loudspeaker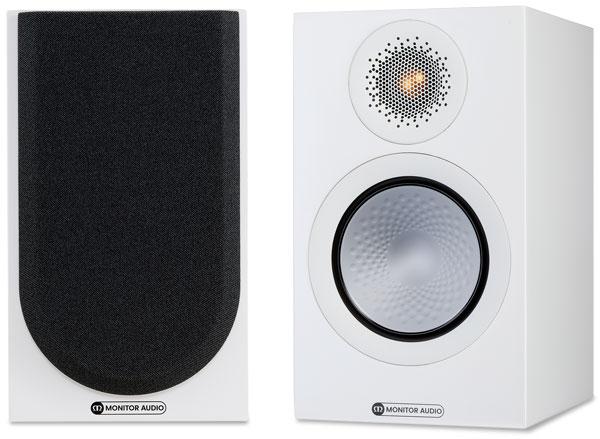 MA's smallest fistful of Silver features a host of '7th generation' technology to punch above its weight
Arguably more so than any other UK loudspeaker manufacturer, Monitor Audio seems keen to offer something for everyone. Across its four ranges named after precious metals and an alloy (Platinum, Gold, Silver and Bronze), it sells 16 different standmount/bookshelf and floorstanding models, stretching in price from £285 (the Bronze 50 6G) to £14,995 (the Platinum PL500 II). There are other lines too, including the budget Monitor series, compact Mass and Radius, and in-wall 'architectural' speakers. The Silver 50 7G auditioned here, a compact two-way priced at £575, hails from Monitor Audio's mid-range, although it's a mid-range that's considerably more crowded than most.
The full Silver series, reborn this year in its seventh generation (hence '7G'), includes a trio of floorstanders topped by the EISA Award-winning 500 7G [HFN Oct '21], a home cinema-centric centre channel, Dolby Atmos and on-wall surround speakers, and two bookshelf models. The 50 7G is the baby of the group, out-muscled by the larger 100 7G.
Desktop Diva?
Measuring a slender 280x165mm (hxw), the 50 7G is the sort of loudspeaker that naturally has wide appeal. It's easy to imagine a pair sat either side of a streaming amp (perhaps from Roksan, part of the Monitor Audio stable) in a desktop system, or tucked discreetly on shelves. You could also install the speakers on slim stands, but if you're not averse to stealing some of your carpet space for a speaker system, then the larger Silver 7G models should really be your first port of call.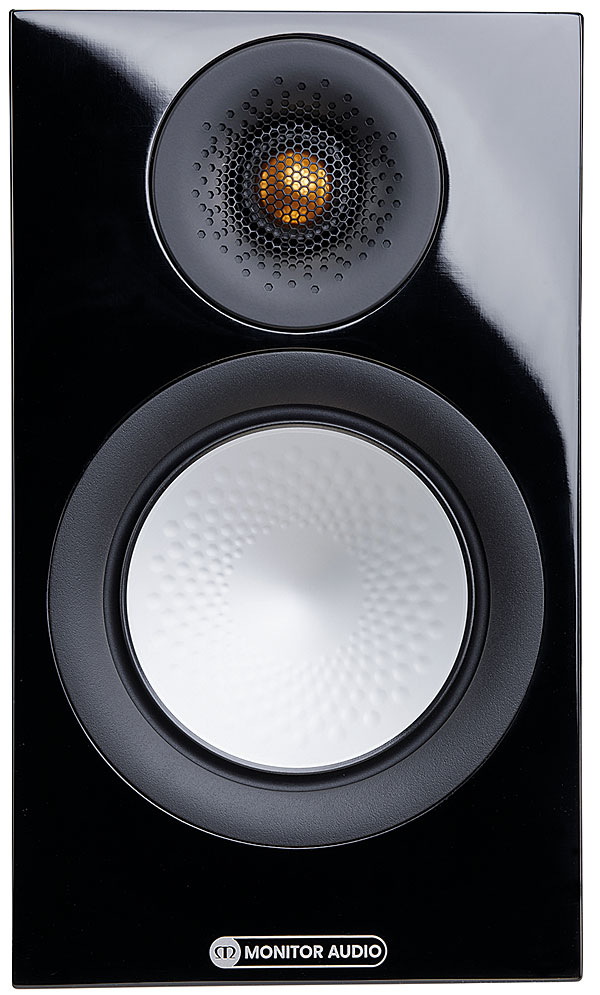 Whichever you plump for, you'll get the same tweeter: a newly revised version of Monitor Audio's long-running C-CAM 'gold' dome. Once again this waveguided driver is 'look but don't touch', as it's protected by a flush-fitting perforated grille, this time with a reworked dispersion pattern. Further changes are going on out of sight, with a new ring magnet design, and improved damping and venting of the rear chamber. The introduction of a new compression ring also claims to flatten its overall frequency response.
Sitting below the tweeter is a freshly minted RST (Rigid Surface Technology) II C-CAM bass/mid driver, 135mm in diameter. This silver cone has a hexagonally-dimpled profile to both control its resonant behaviour and improve its physical structure, and it's flanked by a surround, FEA-optimised to limit concentric modes. Both the driver assemblies are mounted into the cabinet via bolt-through fixings, and Allen keys are provided should you feel they've grown loose.
A key part of the Silver series seventh-generation overhaul is its stylistic refresh. There's not that much of a difference compared to the outgoing 6G speakers, but the changes that have been made are very welcome. Driver surrounds are now better blended/colour-matched with the cabinet, and the supplied grilles, which affix magnetically, are now rounded only at the bottom-end, which – while obviously a very minor detail – results in a neater look. The speakers are, however, more eye-catching and subjectively transparent with them removed.
Finish options again fill the 'something for everyone' remit as you can choose from very smart gloss black and gloss white coatings, plus black oak, natural walnut or light ash veneers (the cherry finish of the last generation has been culled). Cabinet edges are smoothed, and the overall feel is of a conventional compact speaker given a deluxe treatment. Obviously, the new moulded ABS outrigger feet of the 7G Series floorstanders don't make an appearance here.
Compatible Compact
As you probably could have guessed given the 50 7G's price tag, Monitor Audio claims a user-friendly nominal impedance of 8ohm and a not unrealistic 86dB sensitivity, resulting in an on-paper specification that suggests a reasonably easy-to-drive loudspeaker well placed to work with a wide range of affordable amplifiers. But will such amps enable the bi-amping that the speaker's binding posts can accommodate? Probably not.