Matrix Audio mini-i Pro 3 Network-Attached DAC Page 2
Coincidentally or otherwise, this DAC's exceptional technical performance translates into it doing a superb job of simply getting out of the way of the music at hand. This might sound anticlimactic but it lends the mini-i Pro 3 a truly chameleonic quality that ensures it doesn't excel with one choice of music while dragging its heels over another. Enjoying the CD-quality Qobuz stream of Little Barrie and Malcolm Catto's Quatermass Seven [MMS 043CD] saw this demonstrated to fine effect. This combination of the rump of Little Barrie with Catto's jazz drumming, all recorded on vintage equipment, provides a distinctive and powerful sound that the mini-i Pro 3 delivers free of embellishment.
Crucially, this doesn't mean that this diddy DAC has no effect on the presentation. The timing and immediacy it displays with 'Steel Drum', which hovers between blues and jazz, paying lip service to both, is genuinely invigorating. There's never the perception of a false sense of urgency being added to anything played – instead there's a wonderful cohesion and togetherness about the sound regardless of the music's time signature.
The mini-i Pro 3 is also extremely effective at treading the line between revealing fine, incisive treble detail while also being sufficiently forgiving that less-than-pristine material isn't left unplayable. I was aware when listening to Public Service Broadcasting's Bright Magic [PIASR1230CDX] that there are limitations to the mastering of the rather wonderful 'Blue Heaven', but these were almost apologetically brought to my attention rather than laid bare. Andreya Casablanca herself sounds vibrant and lifelike without any obvious processing being involved, and the mini-i Pro 3 does a good job of avoiding congestion as the track builds.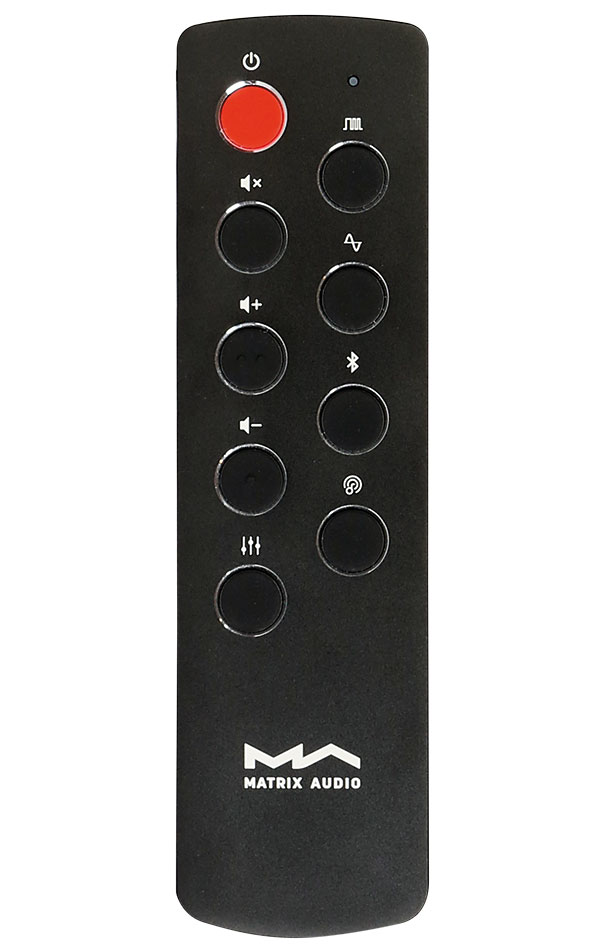 Complete Control
Neither did my listening to high-res content throw up any unwelcome surprises. The underlying accuracy of the mini-i Pro 3's performance means that, if there are no tangible benefits to the 'high-res version' of something, it won't miraculously find them. The converse is also true, so the 96kHz/24-bit stream of Sarah Jarosz's Blue Heron Suite [Rounder Records 1166101274] proved to be a fine example of the kind of solid performance you might anticipate when heard direct from a mixing desk. The instrumental 'Interlude 1' possessed a tangible robustness, the duetting acoustic and electric guitars resplendent in this very believable, three-dimensional space.
Switching over to the mini-i Pro 3 as a Roon Endpoint via wired Ethernet did not alter its 'core sound' in any way, but the improvement in functionality and control was considerable. This is particularly true if you intend to use the DAC's inbuilt preamp option. So when I switched over to the variable balanced output into an XTZ A2-400 power amp, I could still use the supplied IR handset, but the convenience of having control over my music and the mini-i Pro 3 within Roon was simply more convenient. The physical volume knob – a rotary encoder – feels very linear in use but the increased fine control from the slider in the app works to the benefit of the user experience as a whole.
Constant Delight
The transparency enjoyed via the Matrix Audio mini-i Pro 3 when used as a fixed line-level source is undimmed in preamp mode, and it was certainly more than able to test the XTZ A2-400 amplifier to, and beyond, its limits. The exquisitely fine volume adjustment allowed me to find the sweet spot in this Matrix Audio/XTZ/Kudos system just as I was able to get the very best from the unit's integral headphone amp with a variety of high- and low-sensitivity cans.
The Focal Clear headphones [HFN Mar '18] are an easy enough load, and though their variable impedance trend would show some response variation with the mini-i Pro 3's moderate output impedance, those same sonic virtues of transparency and accuracy heard through the main system were just as apparent. Moreover, I've heard the Clear 'phones sound at their best via a balanced 4.4mm connection in the past and so it was, again, here. The gorgeously open sound, busy with instrumental textures, was a constant delight.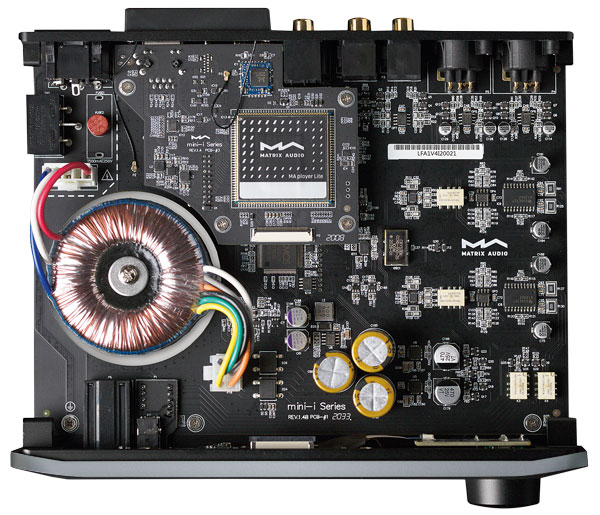 The final ribbon to this already pretty enticing bow is that all the additional functionality works well. I don't know how many owners will ever use the Bluetooth option, but aptX HD from an Oppo Android smartphone sounds genuinely good and AirPlay is barely less musical. Running broadcast and on-demand TV into the optical input – a common role for products of this nature – results in a refined performance that's easy to follow across a variety of material.
The mini-i Pro 3's specification might be wide, but nothing on this product feels like an afterthought. You can elect to use it as a line-level DAC, a 'digital preamp' or any variation in between and it feels as comfortable, cohesive and confident regardless of its application.
Hi-Fi News Verdict
Semantics over whether the Matrix Audio mini-i Pro 3 is a DAC, a streamer or something else altogether are secondary to just how startlingly capable a device it is. It not only has the technical specification to assume a wide variety of roles but its crushing competence and outright musical capability across them all is little short of astonishing. It's right up there with the very best of today's sub-£1000 digital devices.