Line Magnetic LM-34IA Integrated Amplifier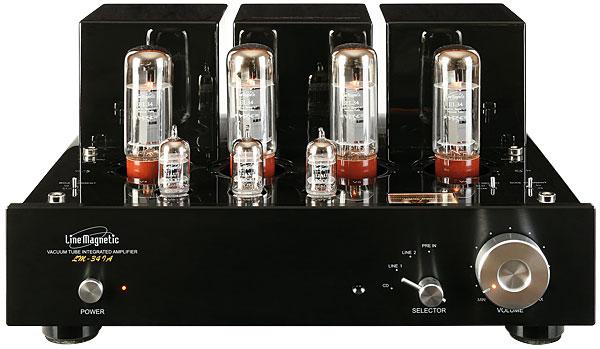 Very big in the Far East since 2005, Line Magnetic offers a comprehensive range of tube-based disc players, DACs, phono stages and amps. Here's the entry-level integrated
We may now live in an age of digital and streaming, but the number and sheer variety of valve amplifiers on offer seems to be on the increase. Perhaps more remarkable are those designs that unashamedly hark back to a previous era, attempting to keep it alive by the use of modern technological twists. One of the main proponents of this philosophy is Chinese company Line Magnetic, the £1699 LM-34IA integrated reviewed here being just one of a wide range of its amps inspired by famous designs of the past.
Line Magnetic was founded in 2005 by brothers Zheng Cai and Zheng Xi, who are both enthusiastic audiophiles. Zheng Cai was chief engineer at a major Chinese radio company for over ten years, during which time he pursued audio electronics as a hobby. He and his brother began researching valve amplifier design and, in particular, transformer development. It was also during this time that Zheng Cai discovered a passion for those classic products from Western Electric.
Manual Focus
The upshot was the formation of their own brand that, today, makes not only amplifiers but also eye-catching high-efficiency horn speakers that would appear to draw inspiration from Western Electric designs. But modern technology is not forgotten and Line Magnetic also manufactures its own CD players and DACs, all with a thermionic twist, naturally.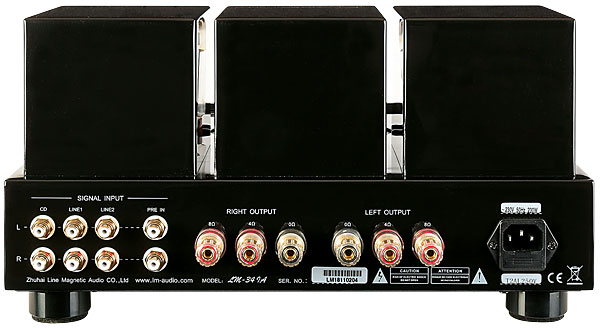 With the exception of the LM-mini84IA headphone amp, the LM-34IA is the baby in a lineup of integrated designs available in Europe which, according to UK importer VAL HiFi, have been developed especially for this market. The series tops out with the £9999 LM-845 Premium, and all models in the range look both sleek and modern.
As the name suggests, the LM-34IA is based around EL34 valves and comes fitted with two matched pairs as standard. However, it is possible to replace these directly with KT88, KT66, KT70, KT90, KT100 or 6550s, then move the two-position tube selector switch on the unit's top plate accordingly. Output is said to be 2x40W.
Intriguingly, the LM-34IA uses manual biasing of its output valves, which utilises a single moving-coil ammeter on the top plate. Bias is adjusted in conjunction with selector switches and screwdriver-turned trimpots for each valve. This is an uncommon topology these days, as automated biasing circuits become more advanced. Yet it does have the theoretical advantage of extending valve life if used regularly to ensure the ageing tubes are operating at their optimum condition.
In its preamp section the LM-34IA makes use of 12AU7 (ECC82) and 12AX7 (ECC83) small signal valves and, again, the company's website and the product datasheet detail suitable equivalents should the urge to experiment seize you.
Double Tap
The LM-34IA offers three line level inputs and a preamp/direct input that bypasses the volume control straight to the power amplifier. Output connections are provided for both 4ohm and 8ohm loudspeakers via pleasingly sturdy binding posts. In fact, the amp's general fit and finish is excellent and a robust protective valve cover is provided to keep out inquisitive hands or paws.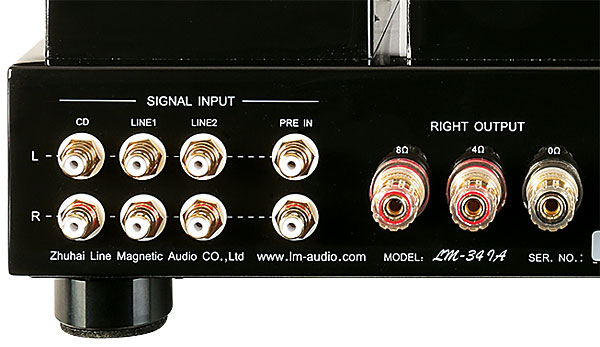 The amplifier's front panel houses the power switch and associated LED, along with the input selector and a lovely machined volume knob. Inset into this dial is an additional LED that shows the amplifier's status, flashing to show the unit is muted as it warms up before glowing steadily when it is ready for use. This LED also returns to flashing status if the LM-34IA is muted using the remote control.
As for the handset – the LM-02 – this is supplied as standard. It may only cover the basics of volume adjustment and output muting, but it is a chunky metal item and feels good in the hand. The only downside is the motor gearing which is set to move the volume knob at what I thought was an excruciatingly slow pace.