KEF R11 Loudspeaker Jack Oclee-Brown
Jack Oclee-Brown
While the coincident mid/treble drivers at the heart of the R11 may look familiar, KEF's Head of Acoustics, Jack Oclee-Brown says that 'The Uni-Q drivers we manufacture today are quite different from the original, developed by KEF's founder, Laurie Fincham, in 1988. That initial idea was a stroke of genius as it solves two of the fundamental issues of multi-way loudspeakers (matching driver directivity and lobing/interference at crossover), but it's a tricky configuration because in the space normally occupied by just one driver we have two.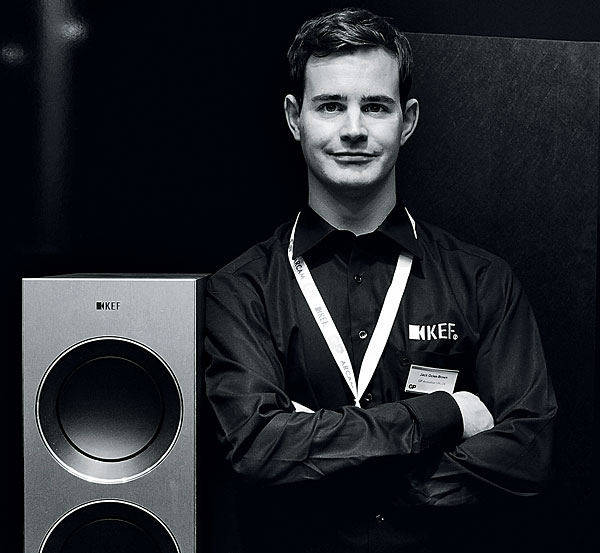 'The early versions of Uni-Q were wonderful in some aspects but had some deficiencies because of the close location of the two drivers. In the 30 years since that initial version was introduced we've spent plenty of time understanding exactly how we have to design a Uni-Q to work optimally. In a sense we've built up a set of recipes for dealing with each of the problems. Nowadays our Uni-Qs deliver performance that's a match for the best conventional drivers out there.'
Ask him if this is as far as Uni-Q can go, and he says not: 'We are still looking for performance gains, and I'm confident that our R&D team will come up with some further improvements in the coming years. Materials continue to evolve – I'm sure that all other manufacturers are looking for possibilities in this area too – but the subtle geometry of the parts can have a surprisingly big effect, particularly with a highly optimised assembly'.