iFi Audio NEO iDSD DAC/Headphone Amp Page 2
I tried it as a desktop system, feeding a range of headphones encompassing various technologies from planar magnetic to moving-coil, with both balanced and unbalanced connections, and also fed its unbalanced outputs in fixed-level mode into the inputs on my NaimUniti/Neat Iota desk system, fed from my 2020 Mac mini computer. Meanwhile, in my main system it was used in both line and variable output modes to good effect, again fed from another Mac mini. Both computers were controlled using Roon, and operated by the Roon app on an iPad, with music sourced from my NAS library in a variety of formats right up to the NEO iDSD's limits.
I also explored a range of files streamed wirelessly over Bluetooth from Apple and Samsung phones with impressive results. I'm still not sure I'd choose a phone and the NEO iDSD as my only means of playing music, but at least the set-up proved both viable and musically enjoyable.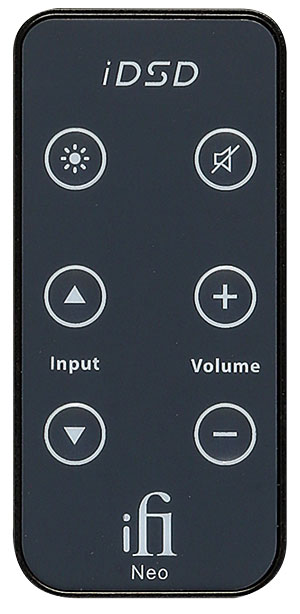 Used with headphones including my tried-and-tested Oppo PM-1 [HFN Jul '14] and Focal Spirit Pro [HFN Dec '15], as well as B&W's P9 Signature [HFN Mar '17] and Philips Fidelio X3, it was clear that this unit offers excellent clarity, and more than enough power to drive even demanding loads to levels way beyond wise or sensible while retaining poise and dynamics.
It also showed the benefits in terms of grip and resolution of balanced headphone working with the Oppo and Philips 'phones, though not without a spot of scrabbling through my 'adapters box' to find connectors to hook up that 4.4mm Pentaconn to 2.5mm plugs, four-pin XLRs and more. I want to make a plea for some standardisation for balanced headphone connections, as we have with the 3.5/6.35mm connector for unbalanced working. I have found balanced operation to be worthwhile when headphones offer it, but getting the right connectors will make you a valued customer of many an accessory vendor! Anyway, the iFi NEO iDSD certainly makes a strong case for using a dedicated headphone amp rather than just the socket on your amplifier.
Playing a set such as bassist Brian Torff's live Manhattan Hoedown [now remastered on 2XHDJA1192; DSD128] the speed and definition apparent on his subtle, precise playing of the upright bass is thrilling, as is the interplay with pianist Jim Roberts. And when you change tack to a recording with really low electronic bass, such as Jean-Michel Jarre's Welcome To The Other Side 'virtual concert' [Sony; 48kHz/24-bit download], the NEO iDSD's combination of attack, detail and sheer weight is striking right from the dramatic opening chords.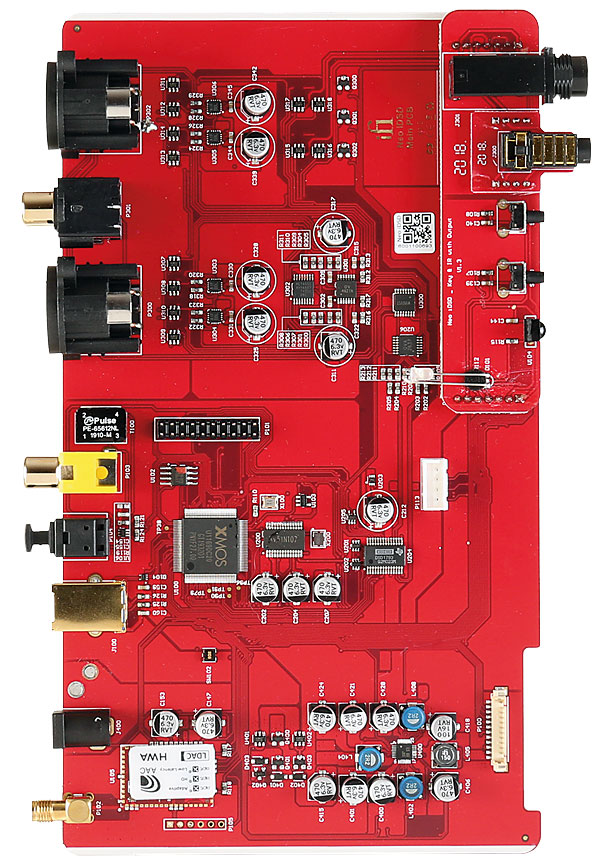 Real Fun
It even proceeds to control the weighty-sounding B&W headphones to deliver taut rhythms as it slams into 'Oxygene 2', with those panning effects J-MJ seems to love so much. So, yes, this compact unit will drive hard and clean when required, to the extent that some caution is suggested before you get too carried away with your headphone levels. However, it's also all about detail and refinement, as is clear with the glorious recent Pittsburgh Symphony Orchestra/Manfred Honeck recording of Beethoven's 9th [Fresh!/Reference Recordings, FR-741; 192kHz/24-bit], which mixes that massive scale with the finest of touches in the instrumental timbres as it builds to its great choral climax.
Job done on the headphone front, then, but the NEO iDSD also delivers when used in the system-rack, whether at line-level into a conventional amp or preamp, or straight into power amplification. I had real fun with it both into my main system and also feeding a pair of elderly Marantz MA-22 monoblocks driving my Neat Iota Xplorer speakers [HFN Jul '18].

In this context the 'credit card' remote iFi Audio supplies completed this somewhat eccentric but engaging 'small but perfectly formed' system. In practice it went on to power out everything from Eva Zaïcik's exuberant Royal Handel recital [Alpha Classics ALPHA 662; 192kHz/24-bit], with a glorious balance between voice and the accompaniment of Le Consort, to The Foo Fighters' slamming Medicine At Midnight set [RCA 978836] with the right mix of control and snarl.
Hi-Fi News Verdict
Whether you need a high-quality desktop audio/head-fi solution, or a slimline DAC to slot into your main system – or both – the NEO iDSD has much to commend it, from its powerful, weighty and controlled sound to its broad file format compatibility. Yes, it lacks some of the digital set-up options available elsewhere, instead going for a much more 'plug and play' approach, but then do you want to fiddle, or listen?