Hi-Fi Show Live 2018 Kensington Suites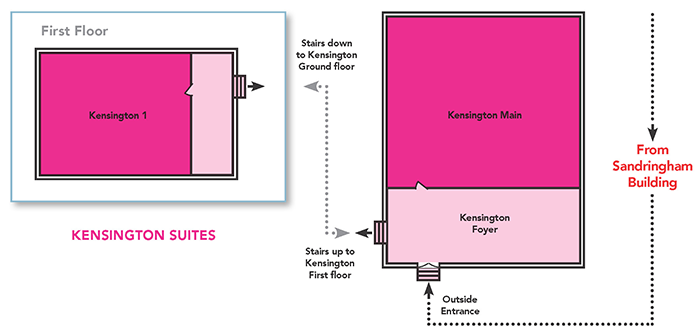 Kensington Foyer - Theme One Records and KirmussAudio
The very best new and used vinyl is here courtesy of Theme One Records including the company's speciality Music On Vinyl titles, alongside Gearbox and Plane Groovy. Music On Vinyl is a vinyl-only music label that releases 180g LP and 7in vinyl pressings of titles from a wide range of record companies and artists who control their own musical repertoire.
These include reissues of classic titles, or a simultaneous vinyl release to complement a CD/DVD/BD offering, all of which are marketed under the Music On Vinyl brand. Also on special offer at this year's event are the Grammy award-winning Chesky compact discs.
If you are a classical buff then the expertly-recorded LPs, CDs and hi-res downloads on sale from artisan label Independent Creative Sound and Music (ICSM) Records will prove a revelation to show-goers. ICSM will be offering five musical series: 'Dialogue' for chamber music programmes, 'Omnia', for composers' integral works; 'Solo', for recital-style programmes by a single artist; 'Concerto', for orchestral works; and 'Kosmos', for non-classical projects.
If your vinyl is less than pristine then KirmussAudio has the answer in the form of its KA-RC-1 Ultrasonic Record Restoration System. Following three years of development, backed by sound engineering and testing, this ultrasonic/anti-bacterial/anti-static cleaner is winning awards and approvals the world over, restoring treasured records to their former glory.
Measurably reducing noise levels, while revealing subtle nuances previously masked by dirt and mould residues, the KA-RC-1 has prompted leading design engineers, curators and serious audiophiles to testify to the remarkable results obtained with this system.
KirmussAudio will be performing record cleaning demonstrations in the Kensington Foyer and you are welcome to bring along a record you know well to be restored.
Kensington Main - KEF, Chord Electronics, The Chord Company and Innuos
KEF will be showcasing its R Series of speakers. Completely re-engineered and featuring brand new bespoke technologies, the lineup also draws on innovations from the legendary KEF Reference. The flagship KEF R11 floorstander will also be on demonstration, partnered with the Innuos ZENith Mk3 media server - the ideal digital storage device for high-end separates and hi-fi systems. And don't miss the iconic KEF Muon [HFN May '08] - a masterpiece of engineering expertise, this speaker combines KEF's state-of-the-art technology with world-class industrial design from Ross Lovegrove.
Paired with the Innuos Statement music server - a two-box digital source for high-end audiophiles - this system will also be matched with components from Chord Electronics in the form of the Blu MkII digital/CD transport and award-winning DAVE DAC/preamp/headphone amp [HFN Apr '16]. The Kent-based company is also hoping to host the world debut of some very special amplifiers. This is one room that's not to be missed!
Meanwhile, Chord Company will be giving visitors the chance to hear its flagship ChordMusic cable range, featuring its proprietary Taylon insulation and Super ARAY geometry and will install a ChordMusic loom in the Chord Electronics/KEF system, for a 'Best of British' high-end experience.
Kensington Suite 1 - Signature Audio Systems
The Kensington 1 Suite will feature a UK exclusive demonstration of Theoretica's BACCH-SP dio digital 'stereo purifier' - a digital processor, DAC and streamer all in one. The system sees the listener fitted with binaural microphones before it computes an individual crosstalk cancellation filter that is applied, via DSP, to music playback. '3D sound' localisation is assured via an IR camera that tracks the head position. Dr Edgar Choueiri will demonstrate the technology using stereo source material and we can guarantee that you will not have heard a 3D soundstage like this from a two-channel set-up.
The system itself will be powered from PS Audio's latest and greatest mains regenerator and power conditioner, the P20, producing 2kW of newly regenerated 240V mains power. Also on show from PS Audio is its reference Signature preamplifier, with its vacuum tube input stage and single-ended and balanced ins/outs, plus the company's Signature monoblock power amps, good for 300W into 8ohm.
The PS Audio electronics will drive a pair of Vandersteen's Treo CT loudspeakers featuring the US company's patented carbon fibre 'Perfect-Piston' drivers. If you want to hear the linearity of metal drivers without their inherently unnatural sonic colorations then make your way to the Signature Audio Systems room and listen as the Vandersteen speakers strut their stuff.