Focal Grande Utopia EM Evo loudspeaker Interview
Interview: Dr Raoul Bauer
We asked Focal's Electro-Acoustic System Designer, Dr Raoul Bauer, to respond to our concerns about two aspects of the Grande Utopia's measured performance: its 'busy' cumulative spectral decay waterfall and its tough impedance [See Lab Report].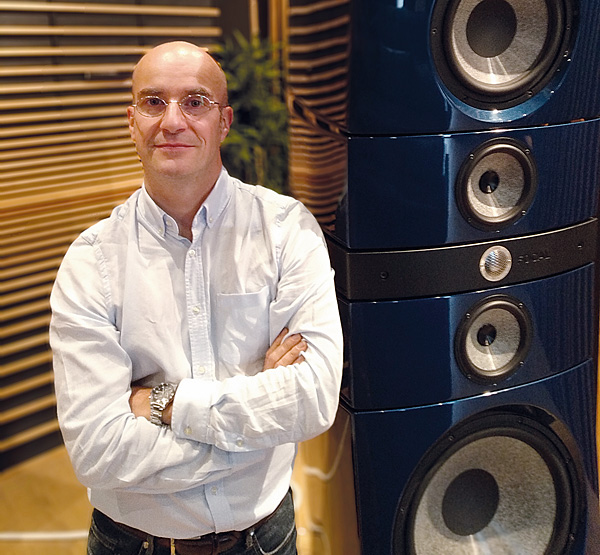 'Waterfalls can reveal a lot of information about physical phenomena that are mainly related to resonances or diffraction. The Grande Utopia is based on a multi-box structure that can be manually adjusted to achieve perfect time alignment, but the boxes edges, especially around the midrange drivers and tweeter, can also influence waterfall tests. We feel that diffraction effects are less critical than resonances when it comes to listening.
'The Grande Utopia is far from a standard speaker. Its size, weight, price and overall performance all prove there is nothing conventional on this model. This is that's why we call it Utopia! So, we made choices that we would probably not make with more conventional speakers.
'HFN has identified that the impedance curve is quite challenging for the amplifier and this is totally correct. Yes, the Grande Utopia is a challenging speaker system, not only regarding the impedance, but also in choice of room and room positioning, source, musical content... everything. That's the DNA of our Utopia: getting the best without compromise. Also, the Grande Utopia offers a bi-amping connection solution that can significantly increase the impedance seen by the amplifier if needed.'