Duruflé Requiem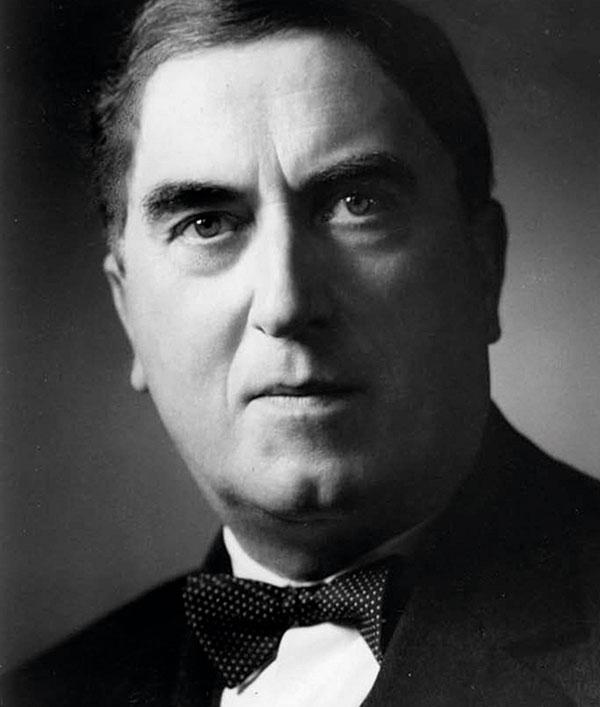 Fauré Mark 2? Absolutely not, says Peter Quantrill, as he unravels the mysteries and contradictions surrounding this devotional work, and surveys its history on record
In 1941 the Vichy government of wartime France commissioned pieces from a wide range of composers as part of a nationalist cultural revival. Duruflé was 39 at the time and known more as an organist, not least because he withheld and revised far more music than he published, though in 1936 Paul Paray had conducted the premiere of three orchestral Dances which masterfully synthesise Debussyan impressionism and Ravellian shades of light.
Suite Spot
Commissioned for another instrumental piece, Duruflé eventually completed a full-orchestral Requiem, worked up from sketches for a solo-organ suite based on themes from Gregorian chant. Acceptance of the commission implies no sympathy with the collaborationist Vichy regime: Messiaen, for example, apparently produced 'a sumptuous and very sonorous' Te deum for a Vichy-organised spectacle to mark the feast day of Joan of Arc in May 1941. Duruflé's commission fee was honoured by the postwar French government, and the premiere of the Requiem was given on the eve of All Souls' Day in 1947 by Roger Désormière, and then in the US by Paray, both of them staunch Résistance musicians.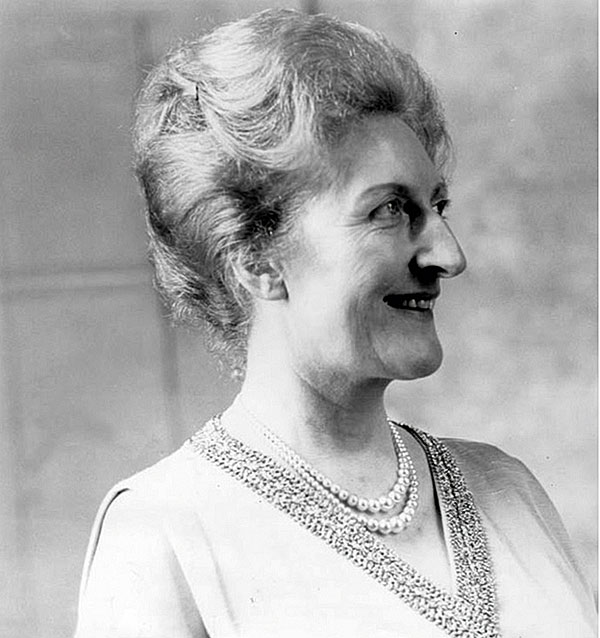 When getting to know the piece, or attempting to pierce its halo of diffused radiance, the composer's own 1960 recording would seem an obvious starting point. But hang on: that Désormière-led premiere is available on YouTube, and a remarkable document it is too. Listen past the wretched sound and the piece takes on a grandeur, a passion and stature at odds with most subsequent recordings.
Our reception of the Requiem is complicated by the differences in nature as well as scale between its three versions, all of them made by Duruflé. The original is scored for an orchestra including celesta and tuba, and is coloured throughout by flecks of harmony and texture which do not survive in his pragmatic and commercially attractive later versions for solo organ and for chamber orchestra plus organ.
Through these later versions, Duruflé's Requiem is largely known as a kind of sequel to the much-loved Fauré. Yes, they are both distinctively French requiems in sound and Catholic liturgical function. Duruflé adopts from Fauré certain formal elements (among them a central Pie Jesu for soprano, asymmetrically balanced baritone solos, and an ending suffused by the light of Paradise) which Fauré had in turn adapted from the German Requiem of Brahms. Given the choice, many choirs prefer the Duruflé: it is, simply, a more interesting piece to sing.
Pinched Oboes
Rather than a retrogressive glance at Fauré, however, Duruflé's Requiem invites comparison with contemporary pieces which emerged from the ashes of the last World War. The Liturgique Symphony of Honegger, In Terra Pax by Frank Martin, both also bridge a sacred-secular divide by means of a subtly personal, dissonant tonal style and orchestration which can often have a brassy, hollow ring.
Of course, there is no reason cathedral and college choirs should not perform a piece claimed by its composer as 'a religious work intended for the church'. There's nothing wrong with most of their recordings, according to their own lights. There's nothing wrong with sherry before Evensong, either, but how pious and no-tears-please-we're-British they sound by the side of those Désormière- and Duruflé-led recordings with their large, vibrato-rich choruses, their French-accented Latin and equally Francophone instrumental timbres (pinched oboes, saxophonic clarinets, sandblasting trumpets), and their tremendous swells of pathos in the outer sections.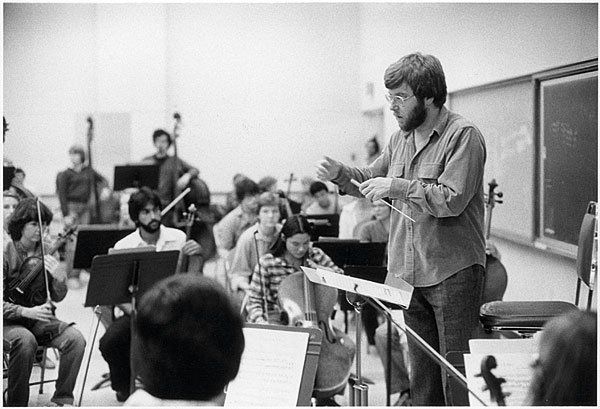 It's too bad that accomplished full-fat recordings led by Richard Hickox (Decca) and Michel Legrand (yes, that one – on Teldec) are currently off the menu, even on streaming. Plasson in Toulouse (EMI/Warner) is sleepy and his Basque choir seem to have been recorded from over the border. Chung's Santa Cecilia forces (DG) can't shake off an alien Verdian idiom, though Bartoli and Terfel are among the most rhetorically engaged soloists on record. Robert Shaw in Atlanta (Telarc) is, as often, memorably immaculate and forgettably bloodless (you would always guess he was Szell's chorus director).
Where some smaller-scale versions score is in their feeling for the Gregorian flow of Duruflé's setting. He wanted to avoid 'this monotony of our modern first beat, always weighty, always regularly accentuated'. Instead, he sought 'a suppleness and a lightness of expression, a reserve and an ethereal gentleness that free it from the compartmentalising of our barlines'.
In that regard, La Maitrise de Toulouse (brand new on Regent) and the Rouen Chamber Choir (Solstice) are both at home with the flexible, Solesmes style of chant singing which was Duruflé's ideal and which lies beyond the much more vocally polished Bavarian Radio Chorus (BR-Live) and an angelic host of Oxbridge rejects. A pair of Swedish versions on BIS also score highly here.
Duruflé's second wife, the organist Marie-Madeleine Duruflé, contrasted his teaching and playing of Franck – 'a very great freedom of interpretation' – with the stricter example of Dupré. The two baritone-led sections in particular, narrations of penitence and judgement, must bring the fire and brimstone to life.
This is where a proper conductor makes the difference, someone who has Carmen and Der Rosenkavalier under their skin as well as (or instead of) shelves of anthems and motets. Andrew Davis and Robin Ticciati may have had a Cambridge training, but what they convey transcends the niceties of choral articulation; they (and their engineers) adjust the balance between instruments and voices – and build a bigger picture.
Slow Dissolve
Davis is more closely miked and takes a more Romantically minded, interventionist approach than Ticciati, but both conductors pace the shape of the curve to each section so that its apex arrives with an ecstatically Wagnerian release. And it's all in the detail. Burbling clarinets and processional trumpet fanfares in the Sanctus, trumpets in the Kyrie not solemnly imitating the trumpet stop on an organ, offbeat celesta dissonances and a hazy horn melody In Paradisum – the later versions give you none of this.
I could have made this piece entirely about the texture of In Paradisum (more fun to write than read). Even some full-orchestral versions allow the organ to dominate. Davis never does, he builds a mighty climax over the choral triplets of 'Lazaro quondam paupere', and his slow dissolve is exquisitely judged, chorus fading to nothing while the second and seventh elements in the final chord of F sharp major hang in weightless suspension. But don't forget that Désormière-led premiere...
Essential Recordings
Orch Lamoureux, etc/Duruflé
Erato/Warner 3984242352
Easier to find on streaming than physical but essential as a faithful record of the composer's vision, and in decent stereo.

Ambrosian Ch, New Philharmonic/Davis
Sony SBK67182
Likewise hard to obtain in a physical format but an unusually detailed and sensitive recording for CBS from the '70s.

Rundfunkchor Berlin, DSOB/Ticciati
Linn CKD623
Vivid engineering to complement Ticciati's pictorial direction; Kožená at her steadiest and most affecting in the Pie Jesu.

Corydon Singers, ECO/Best
Hyperion CDA66191
Early-digital classic (1985), still my favourite chamber-orchestra version. Recessed choir but flowing, devotional direction.

Westminster Cathedral/O'Donnell
Hyperion CDA66757
The best English, organ-only version, thanks to Keenlyside's baritone solos and the biting, Continental timbre of the Westminster boys.

Westminster Abbey/O'Donnell
Hyperion CDA68020
O'Donnell's remake adds the Britten Sinfonia, tightens the tempi and tension, and enjoys a spectacularly open recording.