Denon DCD/PMA-1700NE SACD Player/Amplifier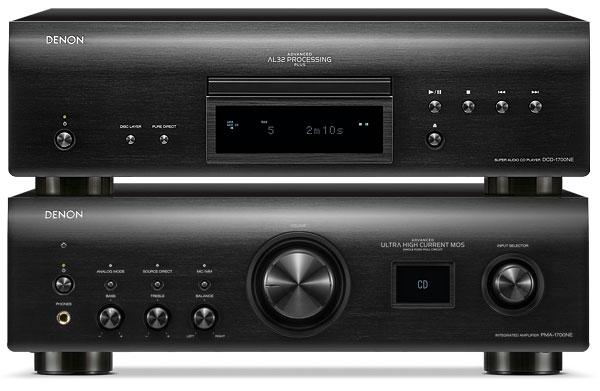 Denon has been in existence for 111 years, resolutely supporting CD playback for the last 40. Its latest CD disc spinner handles SACD too, and joins the 1700 series amplifier
The Denon duo in the limelight here are an obvious refresh of the previous generation DCD-1600NE disc player and PMA-1600NE amp, introduced in 2017, rather than entirely new designs. Partly that's because both the £1299 DCD-1700NE and £1699 PMA-1700NE look very similar, if not identical, to their predecessors. The solid construction, metal front fascia that curves to ensure the Denon logo catches the light, the weighty volume knob in the middle of the amp, the old-school tone controls… it's all very par for the course, as is the choice between black or silver colourways.
But such conservatism is probably to be expected from Denon – the Japanese company is now 111 years old, and not known for exploring radical industrial designs. It would have been more surprising if it had introduced a whimsical new-look aesthetic, especially in the stolid DCD/PMA range which remains the mainstay of its two-channel offering.
Top Of The Pops
On the face of it, the DCD-1700NE and PMA-1700NE are 'only' upper mid-level models in Denon's hierarchy. In reality, though, the hardware positioned above [currently the DCD/PMA-2500NE, HFN Jul & Aug '16] is exceedingly hard to find, making these newcomers the default upper-tier stereo offering for 2023. Is Denon planning to update its flagship integrated amp and disc player? No news on that – yet.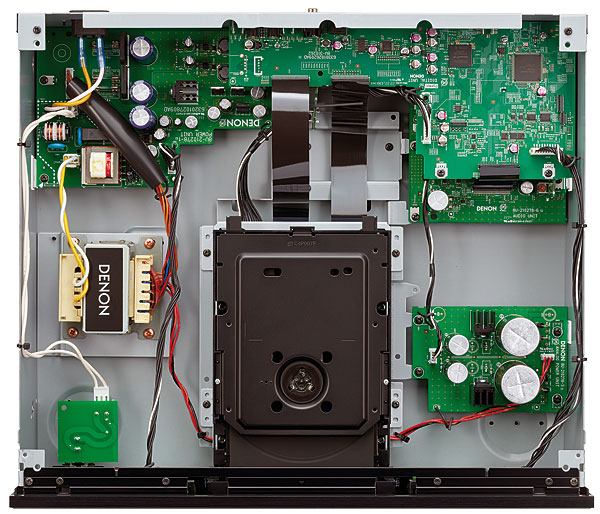 The PMA-1700NE is competing against integrated amplifiers including Hegel's H95 [HFN Oct '20], NAD's C389 and Rega's Elex MK4, among many others. But the Japanese company seeks to differentiate itself by including more features, broader connectivity and greater onboard grunt than most of those rivals. Additionally, there are very few other brands offering both an integrated amp and matching higher-end disc player. A twinned set-up, like the DCD-1700NE and PMA-1700NE, is very much a Denon thing. You end up with a hi-fi system which, albeit traditional in style, covers (nearly) all the bases.
The PMA-1700NE is meant to be a real powerhouse capable of driving most loudspeakers. Employing Denon's beloved 'UHC (Ultra High Current) Single Push-Pull Circuit', this Class AB integrated is rated at 2x70W/8ohm but proves more generous than that. It's well endowed for an integrated amp selling for £1699, especially one that can be fitted into a number of scenarios. Its slew of digital and analogue inputs, including a dedicated phono stage capable of handling both moving-magnet and moving-coil cartridges, makes the PMA-1700NE a versatile machine. There's also a handy auto-sense function that can be activated on one of the optical/coaxial inputs, which will power up the amp when a connected source (typically a TV) is switched on.
Via Denon's familiar Advanced AL32 Processing Plus DSP, digital feeds are upsampled to 384kHz/32-bit LPCM prior to conversion to analogue. However, if you are using an analogue connection from the DCD-1700NE (or another source, such as a turntable), you can engage the PMA-1700NE's 'Analog Mode', which shuts down the digital stage. Furthermore, opt for Analog Mode 2 and the amp also switches off its modest front-panel display. Neither of these modes made a huge difference to sound quality, but there's obviously no harm in engaging them when you're not using a digital input.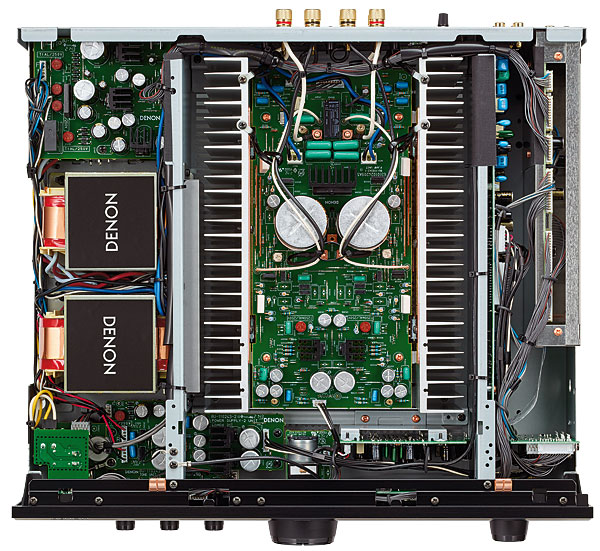 Getting Physical
The arrival of the DCD-1700NE underlines Denon's love for the music CD. Long after most competitors have withdrawn from the arena, the company continues to support the disc format with new players. The relative popularity of physical media in Japan – even to this day – is sufficient motivation, and maybe that much vaunted CD revival will start kicking in soon, eh?
The philosophy behind the DCD-1700NE might seem austere but it's all about paring off unnecessary fat. That's why it embraces both the Red Book CD format as well as SACD but eschews all forms of streaming and external file playback. It will certainly recover audio files burned onto CD-R/RW and DVD±R/RW discs but there's not a USB-A port for an external drive, which is one functional disparity with the CD 60 [HFN Sep '22] from sister-brand Marantz and Denon's own DCD-900NE – both more affordable. Nor are there any network, USB-B or legacy S/PDIF digital inputs on the DCD-1700NE to connect external sources to the internal TI PCM1795 DAC, a marked difference to competing players like Rotel's DT-6000 [HFN Aug '22]. That latter machine lacks SACD playback but is otherwise so flexible Rotel calls it a 'DAC Transport' rather than a CD player.
Still, if the DCD-1700NE's specification sounds somewhat meagre, it stems from Denon seeing it as a natural complement to its sister amplifier and wanting to avoid unnecessary duplication of effort.