CrystalConnect van Gogh Interconnect Cable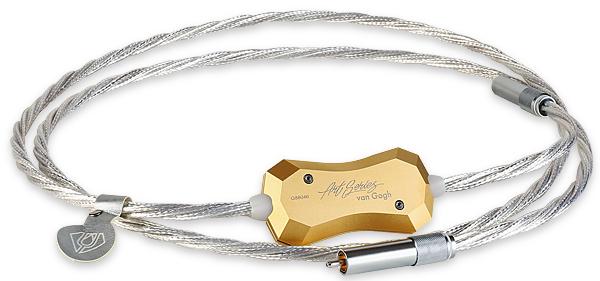 This 'Art Series' is the first silver CrystalConnect offering curated by high-end specialists Crystal Cable. We hear the midrange interconnect.
Spin-off or temporary re-branding, CrystalConnect is part of the same Crystal Cable company, led by Gabi Rynveld, that audiophiles have been familiar with for over 17 years. Synonymous with silver conductors, the brand's latest 'Art Series' employs a development of its monocrystal (or long-crystal) conductors dubbed 'Infinite Crystal Silver' (iCS). Strands of this high conductivity metal are deployed across a range that includes analogue RCA/XLR interconnects, power and speaker cables plus USB, S/PDIF and AES digital interconnects.
Masterpieces In Making
Comprising – in order of scope and cost – the Monet, van Gogh and da Vinci variants, prices range from £8400, £14,200 and £23,000, respectively, for 1m sets of interconnects terminated in either RCAs or XLRs. These audio cables use a mix of two conductor geometries. There's a 'coax' for the signal leg that has a single iCS strand, insulated with Kapton and a layer of PTFE, that's screened by a multi-core weave of finer iCS strands and bound tightly by a transparent Teflon jacket. The 'Ground' or return leg uses three lower-gauge central iCS strands, again Kapton/PTFE insulated, and also with a multi-stranded iCS screen.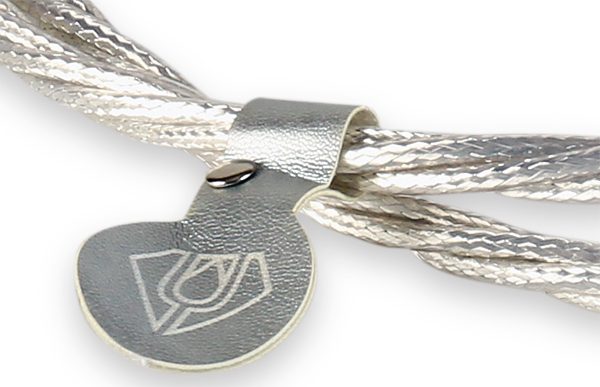 Both the RCA and XLR versions of the van Gogh interconnect employ four of these legs – one signal/three return for the single-ended RCA and two signal/two return for the balanced XLR configuration. Holding the twist in place are CC's entirely decorative, gold-anodised identification barrels.
The alternate XLR/RCA geometries confer different lumped parameters for each cable, the latter trading a very low 0.29µH/m series inductance for a proportionally higher 450pF/m parallel capacitance. Courtesy of all that silver, the 19.5mohm/m loop resistance is fabulously low...
Silver-Tongued
I was supplied a 2m length of the RCA-terminated van Gogh interconnect and while I would have preferred the balanced XLR equivalent – a more likely equipment companion at this price level – the single-ended connections between Classé's Audio Delta PRE (inc. network DAC) and MONO power amps [HFN Jun '21] are more than up to the job.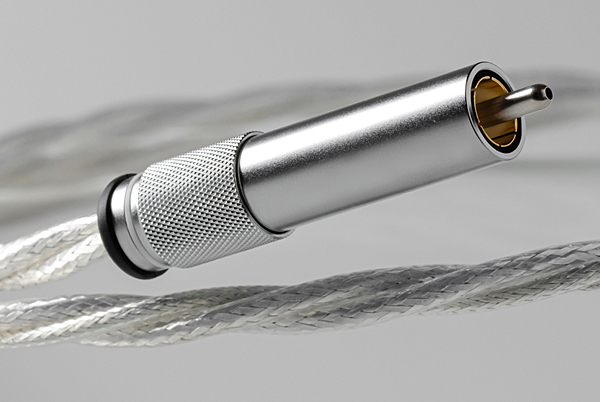 So let's first shoo the elephant from the listening room by making it clear that CC's van Gogh is not one of those archetypal 'bright sounding' silver cables. In practice I found it nearly as smooth as the best single-stranded/annealed/cryo-treated copper interconnects from cable luminaries including Townshend and Furutech. To this the van Gogh brought insight even to the shrillest of recordings, specifically the AIR Studios-mixed [HFN Mar '21] pomp-rock of Muse's Drones [Warner Bros, 96kHz/24-bit download]. A hard-hitting set that can readily sound brittle or harsh now exhibited rather more of the treble 'air', swagger and fulsome bass punch that I've come to expect from a finely-tuned high-end system.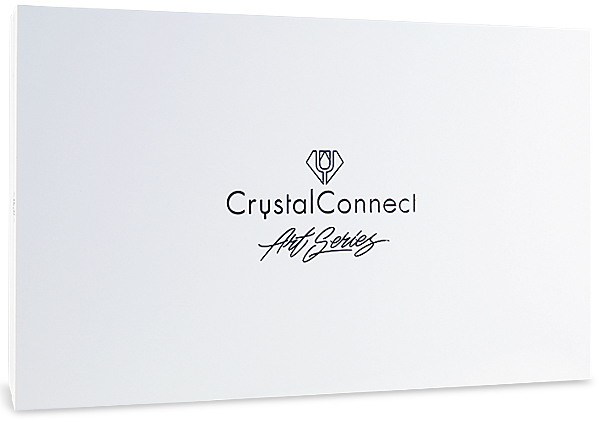 It does 'artistic' too, with the close-recorded jazz standards sung by Natalie Dessay/PMO [Pictures Of America; Sony Class. 88985342842] sounding close, breathy but never claustrophobic.
Hi-Fi News Verdict
There's no avoiding the formidable price of these cables, but handle a pair and you may be surprised at their weight. Even discounting the alloy barrels, this reflects how much noble metal lies within that transparent Teflon dielectric. CrystalConnect has named this range after the virtuosi who set new standards of expression, their iconic artwork echoed by the precious silver conductors that are core to the performance 'painted' by these cables!
Price £14,200 (1m stereo set, terminated in RCA/XLRs)