Clearaudio Jubilee MC Cartridge Page 2
As my notes from previous encounters confirm, the basic nature of the Jubilee MC immediately identified it as a sibling to the Goldfinger and the other flower tops. The materials' differences seem to be in transient speed, and possibly low-level detail retrieval, but – price allowing – the customer should A/B adjacent models.
Flower Power
I do know from my notes that the Goldfinger seems faster. That said, the initial impression of the Jubilee MC is one of superb handling of low-level details, precise focus – especially for left-to-right image placement – and rapid but not heart-stopping transient attack. This was apparent in Led Zeppelin's Houses Of The Holy [Classic Records/Atlantic SD-7255], which always struck me (like all Led Zep albums) as dark and heavy, not least because of the dominance of Bonham's percussion.
Lo and behold, the Jubilee MC somehow managed to add a welcome touch of dryness to the extreme bottom end, so the mix sounded less murky. It occurred to me that I might be subconsciously dissing producer Eddie Kramer, especially after recently hearing the first Jimi Hendrix LP, and finding it marginally muddy, but criticising this aspect of Led Zeppelin's sound is like dismissing Ferraris because they are red.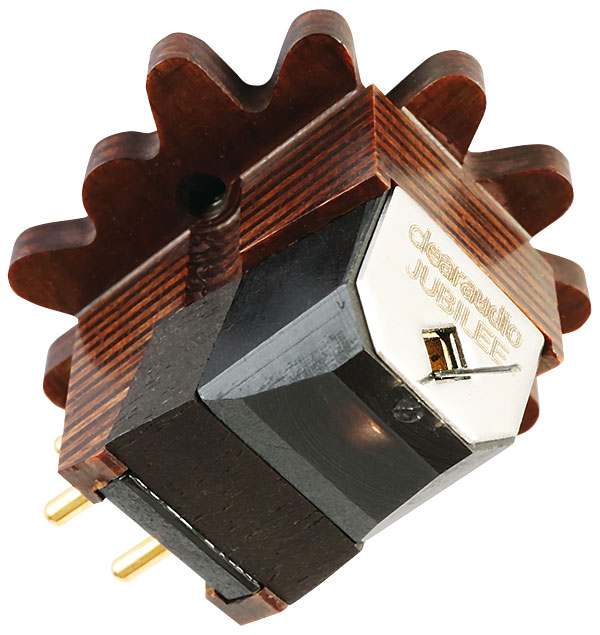 On the upside, the sound had so much weight that the notion of Led Zeppelin as rock's heaviest juggernaut was reinforced in spades, and the Jubilee MC's forensic abilities worked wonders in allowing me to zoom in on Bonham's most complex passages, for better appreciating his mastery of outré patterns.
But it was the vocals which made it all fall into place. This cartridge performs an astounding juggling act, the three balls in the air being deep, tight, extended bass, contrasted with fast-enough highs – both of which are modern sonic preferences – but a warm, lifelike midband. Robert Plant's vocal acrobatics were showcased away from the mass of the sound, almost hovering over the proceedings.
Drinking It All In
Lest you think that I have described inconsistency or discontinuity, Page's guitar work and Jones' bass playing enjoyed true equanimity. That sounds contradictory, but it's no more unlikely than a red wine which is both full-bodied yet delicate in parts. It's the whole that matters, and the portrayal of the Led Zeppelin oeuvre was as satisfying as I have heard this side of a Koetsu Urushi [HFN Nov '19].
After all this mass, this undeniable fullness, contrast was needed, so I turned to that sublime country rock milestone, The Fantastic Expedition Of Dillard And Clark [Sundazed/A&M LP5344]. All twanging banjos and plaintive singing, it teamed banjo maestro Doug Dillard with ex-Byrd Gene Clark on guitar and vocals, backed by future Eagle Bernie Leadon and a host of other exemplars of the genre. As you'd expect, demands made by this LP for full realisation of its principals' craft include sufficient transient control to deal with mandolin and banjo, fluidity for the Dobro, and transparency to assure the tautness of the banjo head.
What aren't quite as necessary for Dillard & Clark as with Led Zep are an elephantine foundation, nor a sense of ear-busting volume even when played back at sane levels. Here again the dual personality of the Jubilee MC revealed its worth by respecting the sound throughout the LP, especially with crystal-clear, extended treble ideally essential to the sound of the Dobro. Wonders were worked, too, with Clark's distinctive voice. Unlike Plant's, it enjoyed less power than the instruments behind it, but they were never allowed to swamp him.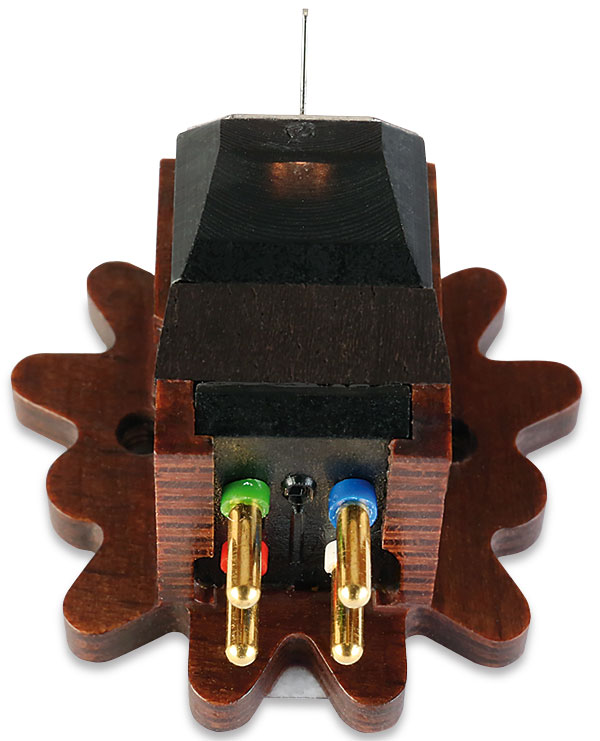 During my sessions I was presented with a pleasant surprise: how sweetly the Jubilee MC complemented my favoured LS3/5a bookshelf loudspeakers, even with a track which should overwhelm them. Indulging in my own listening pleasure, I dug out The Kinks' greatest lost 12in single, '(Wish I Could Fly Like) Superman' [Arista ARIST 12240]. It kicks off with a powerful, staccato bass riff and fuzzy guitars, better suited to period JBLs. The LS3/5a should not be able to convey its majesty.
Perfect Harmony
Instead, the Jubilee MC graced the LS3/5a with bass control that suggested weight, even if it wasn't there. The midband was as near-perfect as I know the LS3/5a can be. Even the perceived levels seemed somehow louder. But if you are anticipating some clever link between the speaker and the Panzerholz of the Jubilee MC, I must disabuse you of that because my reference LS3/5a is Falcon Acoustics' 'Gold Label' – I don't have a pair with Panzerholz baffles.
Rather, the balance of the Jubilee MC suited the LS3/5a because the frequency extremes were so beautifully defined, dragging every note out of the small monitor while preserving the LS3/5a's raison d'être: some of the most natural voice reproduction ever realised by a hi-fi speaker. Clearaudio has much to celebrate. Not just its anniversary, but its Jubilee too.
Hi-Fi News Verdict
Clearaudio's Jubilee MC is deliciously schizophrenic, sounding both cutting-edge and vintage, as if to personify the festive nature of its release. Thus this MC offers a perfect solution for those who cannot decide between the rosy warmth of the vintage, heard in the midband, and the hyper-detail or precision of the modern, as exercised at the frequency extremes. Happy anniversary indeed!