Chord Ultima Pre/Power Amplifier Page 2
Fortunately more conventional is the remote IR handset, which is a familiar looking design with a cursor section at its heart, 'Chorded-up' by cladding its black plastic in an aluminium sleeve. However, this off-the-shelf provenance does mean that some buttons on the remote are labelled for functions the preamp doesn't actually offer, while others require the operation of buttons marked for entirely different purposes, meaning some familiarisation will be required. For example, the button labelled for switching outputs 1 and 2 together is actually the tone control bypass.
Chord's Ultimate
Spending time with the Ultimas in editor PM's listening room allowed me to discover two things: one is that the amplifiers sound truly uninspiring when used 'cold', but that they fairly rapidly warm up to deliver a richly detailed, copiously spacious and altogether very satisfying performance – as befits an amplifier system at this level. Driving the B&W 800 D3 speakers [HFN Oct '16], and fed from a dCS Vivaldi ONE/Melco front-end [HFN Feb '18], the new Chord flagships quickly got into their stride, filling the room with a massive sound but with the kind of easy tranquility that immediately suggests an equally massive, latent power hovering with intent in the background.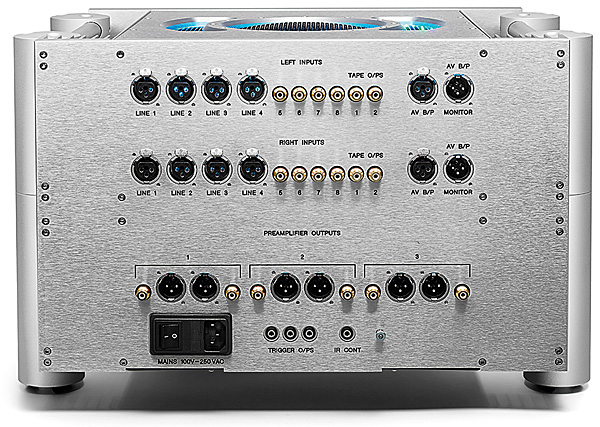 It's at this point that I'll admit my past experience with Chord Electronics amplification has led me to feel that the company's 'house sound' is technically very accomplished but somewhat lacking in soul: the word 'antiseptic' is the one that springs to mind. I have never really felt that the accomplishments of the Chord engineers when it comes to making fine-sounding digital products – from the little Mojo pocket DAC [HFN Jan '16] all the way up to the flagship DAVE [HFN Apr '16] – ever quite translated into equally impressive analogue amplification.
Which was exactly what I feared on first acquaintance with the Ultima amps, until the moment when, playing 'Yours Is No Disgrace' from The Yes Album in DSD64 [from Atlantic WPCR 15903], my notes suddenly switched from comments such as 'all a bit methodical' and 'rather technical' to a simple 'That's more like it!'. Now the Ultimas sounded like a big amp totally in command of what it was playing, with great weight and growl in the bass, plus soaring organ and real attack to the guitars.
Mind you, you don't have to crank these amps to serious levels to hear them at their best, however tempting that sense of unstoppable power might be. Playing the delicate theme from 'Letters From Iwo Jima' on Kyle Eastwood's Time Pieces [Jazz Village JV 570034; 44.1kHz/24-bit] the Ultima trio shows its combination of finesse and precision, with an especially impressive resonance on Eastwood's bass.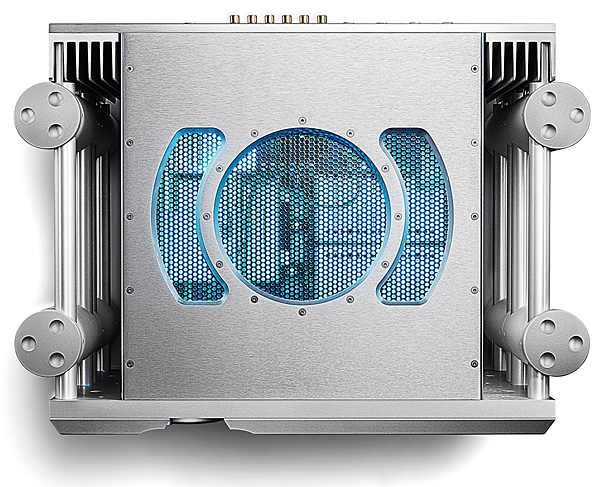 And they pull off the same trick with 'Wild West End' from the first Dire Straits album [in DSD64 from Vertigo UIGY-9032]. Here the laidback balance is served well by the tight, clean rhythms, plus the guitars have fine snap with a real sense of strings being struck.
Before Sinatra
Nevertheless there are times when the Chord combination can still sound a little too clean for its own good, for example with Count Basie's 'Corner Pocket' from the Live At The Sands (Before Frank) set [MFSL UDSACD 2113]. Here the sound is tight and rhythmically focused, but just a bit more lushness in that massed brass wouldn't go amiss. Similarly Masaaki Suzuki's reading of the Prelude and Fugue in G major, from his second volume of Bach Organ Works [BIS-2241, SACD] has a superb sense of the recorded acoustic and the roles of the component parts of the instrument, even if the sense of 'puff and pipe' is downplayed a bit.
No amplifier is perfect, but Chord's Ultima pre/power is undoubtedly impressive on so many levels. Indeed, the way these monoblocks got hold of Bowers & Wilkins' own flagship speakers suggests the company's claims of control could be justified. Meanwhile the killer combination of all-out slam, speed and subtlety means they will be well-suited to a very wide range of musical styles (and indeed volume levels).
They're happiest when working hard, without a doubt, but then with this amount of power on tap, you'd have to be going some to even start exploring their limits.
Hi-Fi News Verdict
The look is unmistakably Chord – and thus a matter of taste – but it's hard to argue with the sheer power and control on offer here. The preamp is perhaps a bit fussier than we'd like, and the IR remote somewhat obstructive until you learn its foibles, but if you're after no-compromise amplification able to bring any speaker firmly to heel, the Ultima pre/power combination is worthy of very serious consideration.