Bricasti M21 Networked-Attached DAC Page 2
Another unusual element concerns Bricasti's update path. Despite that Ethernet connection, software updates aren't handled over the air. Instead, during the review period, Bricasti supplied editor
PM
with a physical memory card to be installed to flash the M21 to its latest iteration. Presumably such an upgrade would be performed by your dealer, as it's not a simple process.
Scintillating Sounds
Even though I gradually grew accustomed to using the M21, rather than getting to grips with it from the get-go, it still only took me seconds to realise it's a DAC with a scintillating performance, one particularly suited to those who favour clarity and transparency and a laser-focus on soundstage separation. Does that mean it has a 'pro' sound? I wouldn't know, having spent little time in mastering suites, but I can say I found it hugely entertaining in its ability to unearth seemingly every tiny detail of a multi-track mix while making it sound organic and musical.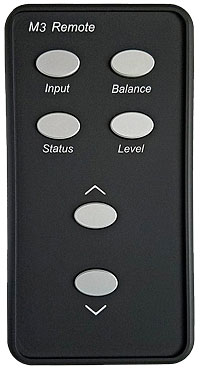 Take, for instance, Aerosmith's 'Last Child', in vanilla CD-quality FLAC. This choice cut from the Boston band's 1976 Rocks album [Columbia 474965 2] begins with a dreamy, almost psychedelic melange of ringing guitar and layered vocals. There's a lot more going on than meets the eye (or ear) and it sounded spine-tingling here, the cascade of information cleanly presented. Soon the track segues into a funky, rolling blues-rock jam, and what surprised me was the M21 delineating this without sacrificing any of its composure. A similar experience was had from The Rolling Stones' 'Rocks Off' [Exile On Main Street (Deluxe Edition), Polydor 273 429-5], another loose-limbed guitar piece that became, with the M21 in charge, a riot of detail, texture and separation.
The Shoot Out
In short, this DAC enabled me to appreciate the skill of these rock-n-roll dinosaurs perhaps better than ever before. It really was that vivid, clear and precise, and had me settling in for the long-haul with a playlist of blues and country favourites. I wanted to take off my metaphorical reviewer's hat and just kick back, but repeatedly felt compelled to stop and make notes. Bob Dylan's 'Main Title Theme' from the Pat Garrett And Billy The Kid soundtrack [Columbia Records], with its lilting, lullaby-style acoustic guitar and jingling bells, offered a captivating fluidity. By contrast, the oddity that is the Ry Cooder/Rolling Stones/Nicky Hopkins collab 'Edward's Thrump Up' [Jamming With Edward!, Virgin 7243 8 40403 21] laid on reverberant piano chords and a foot-tapping drum shuffle, proving the Bricasti M21's rhythmic, unmuddied talents.
Of course, audiophile owners of the M21 will likely be playing high-resolution files, if only because that price tag practically begs you get the best out of it. And, yes, even though its delivery of CD-quality is remarkable, it sings that little bit sweeter when the sample rates go up. Kim Andre Arnesen's 'Magnificat IV', played with jaw-dropping fluency by the TrondheimSolistene and mastered in DXD [2L Recordings 2L-106-SABD], had a gorgeous scale and openness that easily described the environment of the concert hall. The vocal here grows to include a mass of female voices, which soared high yet avoided sharpness. Moreover, the string accompaniment of this gentle, andante piece rose and fell with total grace.

Making My Mind Up
Something with more attack was Antonia Forcione's 'Brasilico' [Meet Me In London, Naim Label; 192kHz/24-bit], which is all about the pauses between notes, and a complex image that sandwiches singer Sabina Sciubba between tabla drums and plucked acoustic guitar. All this was revealed by the M21, together with a bite to its presentation and leading edges in particular, that made the instruments sound utterly lifelike.
Of the M21's filter options, I had quickly decided 'Linear' was my choice as it subjectively brought a little more focus to the DAC's delivery of midrange elements. Differences between the '0' and '1' options were indistinguishable to my ears, however, and nor could I develop a preference between the Analogue Devices or bespoke ladder DAC options after much toing and froing.
Audio Authority
This DAC doesn't only impress with its clear, airy highs and midrange texture. Always a constant throughout my listening was an authoritative but never overtly rich bass. It rendered the propulsive rhythm section of Led Zeppelin's 'When The Levee Breaks' [Led Zeppelin IV, Atlantic no cat. no; 96kHz/24-bit] with tight focus while ensuring John Bonham's tub-thumping sounded as heavy as ever, and brought low-end snarl to album opener 'Black Dog'.
At the other end of the spectrum, Doug MacLeod's 'Serious Doin' Woman' [Exactly Like This, Reference Recordings RR-135; 176.4kHz/24-bit] became a listen that was nuanced and delicate to the extreme. There was a taut kick drum, gently struck snares and acoustic bass sat back from MacLeod's storytelling vocal. It was a masterful presentation of the smallest details as part of an enjoyable whole.
Hi-Fi News Verdict
Everything about Bricasti's M21 flagship screams 'premium', from its exceptional build quality and triple DAC implementation to – yes – the price tag. Put that five-digit figure to the back of your mind, however, and you can enjoy a sterling performance that brings fluidity, clarity and sheer excitement to your digital music collection. And you can pick it up in that Platinum finish if you really want to show off…