AVID Reference Ruby Cartridge Page 2
Luckily for me, my preferred Graham Phantom Elite tonearm uses detachable wands and a jig for setting the overhang, so my nervousness was mildly assuaged. The Reference Ruby comes with a sensible stylus guard, which is more than I can say for a number of hideously expensive MCs, which slides in from the front in two slots, but they do not grip it and it will slip out easily if the body of the cartridge is held nose-downward. So be careful.
It's A Gem
Fed into an ETA E-Glo phono stage, and set to just over 100ohm, it tracked perfectly at the recommended 2g. VTA was just right to my ears with the top plate of the cartridge parallel to the LP, but a bit of mild tweaking with the angle fine-tunes the treble for those who want more or less bite than I prefer. But this isn't an MC likely to induce listener fatigue, as the top-end is sweeter than any other I have tried with a ruby cantilever. Which is why I found the Reference Ruby so surprising.
It took all of my willpower to resist playing 'Ruby Tuesday', 'Ruby, Don't Take Your Love To Town', 'Ruby Baby' or any of the other songs with that name in the title. Instead, I started with the new vinyl version of Gene Clark's No Other [4AD 0071 MXX] and was taken aback by the midband which acquired a sheen that would turn out to be the Reference Ruby's signature sound. It was as more-ish as a handful of Maltesers, Clark's vocals replete with the plaintiveness they always seemed to possess, but somehow their character was more resonant, and slightly richer. Above all, they were inescapably life-like – which demanded a swift listen via Falcon Acoustics' LS3/5As [HFN Feb '18], my arbiter of vocal authenticity.
It's the album's title track that has always been my favourite selection from what is, by any sane measure, a masterpiece. 'No Other' is an odd, unnerving, almost menacing composition that ought to be the basis of a David Lynch film, and it deserves to be presented in a manner as complementary to its dark mood as it is to the sound. As pretentious as that may seem, hear the track and you'll be hard-pressed not to think of the word 'eerie'.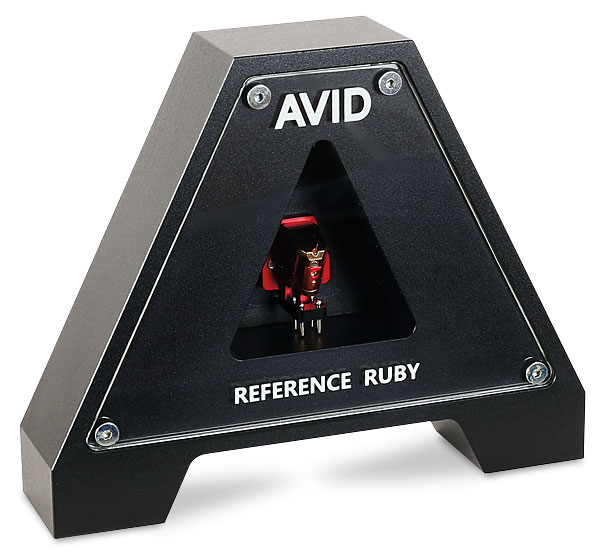 For Good Measure
All of this emerged through a soundstage that was positively cavernous and carved out with the kind of precision that appeals to the sort of listener who measures it with a tape. Each sound was located in its own three-dimensional zone, but the aforementioned sheen of the Reference Ruby manifested itself as a consistently applied atmosphere from wall to wall, so nothing appeared disjointed.
To put it another way, it completely avoided the sort of sound which consists of lots of layered but flat images, like in failed 3D films. This soundstage is so convincing that it all but begs the listener to get up and walk around the players, as if it were a hologram at Epcot. Thanks to this spacing, as well as the retrieval of detail, when hearing the twin guitars in 'Strength Of Strings', the listener is graced with a crash course in harmonics, the luthier's craft and the presence of desired resonances.
With the mono pressing of The Remains' eponymous debut [Epic LN24214], I was able to assess what this cartridge could do with high-energy material, rather than recordings like No Other, which are best addressed with finesse. The Remains' signature number, 'Don't Look Back', is known for its frantic percussion, and this exposed the Reference Ruby's adaptability: the cartridge had no problem handling the sheer power of hard rock.
Coming Clean
An integral part of this is, as you'd expect, an abundance of deep, controlled bass, with sharp transient attack up top – the Reference Ruby manages to deliver both, and the latter reminded me in no uncertain terms of its Dynavector antecedent. As warm and welcoming as is this latest Ruby's sound, it is also crisp and cleanly-etched, without being overly clinical. Conrad Mas's desire to make this cartridge something you want to listen to for hours on end was proving attainable.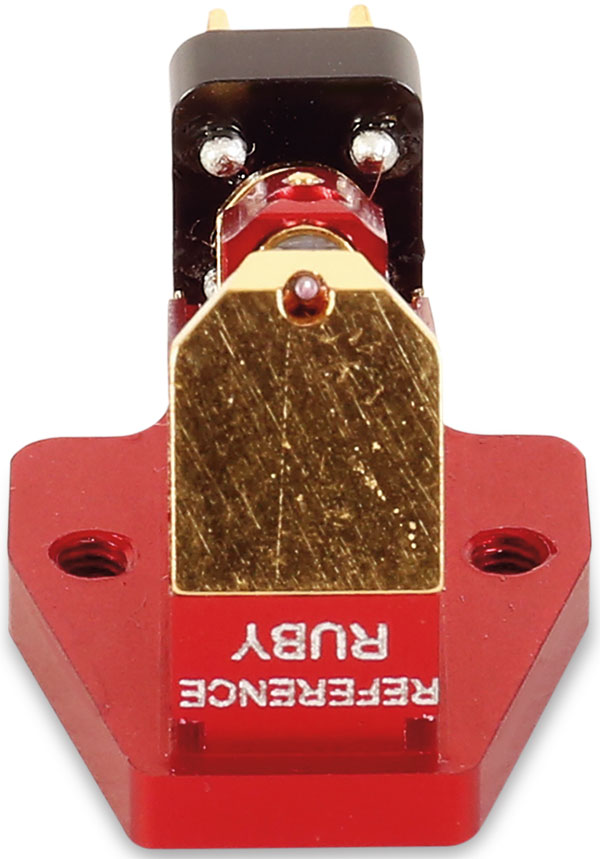 There are more commanding pick-ups, the TechDAS TDC01 Ti [HFN Sep '14] at double the price being the master of this, but the Reference Ruby provides sufficient slam when asked, and almost matches the former's recreation of scale. Comparing the two, however, by equating soundstage to soundstage, is the sort of exercise which might amuse an architect, or the aforementioned audiophile who listens with a tape measure. Let me assure you that the differences are audible, but not mutually exclusive.
Here's where personal preference becomes the arbiter. The TDC01 Ti possesses a grandeur which I've not heard any other cartridge match. The Reference Ruby, on the other hand, veers more toward intimacy, but these are matters of the tiniest degrees. So my heart belongs to the TechDAS TDC01 Ti, followed by Koetsu's Urushi [HFN Nov '19] and a Decca or two, while the DS Audio cartridges [HFN Nov '15, Jun '17, Dec '17 and May '19], exist in a world of their own. All are wonderful. For me, the Reference Ruby joins this select group of cartridges because of the way it handled Dusty Springfield's 'Son Of A Preacher Man' from the Dusty In Memphis album [Run Out Groove/Atlantic ROGV-089]. One trait is enough to challenge any playback system. It's her breathiness. And the Reference Ruby? It captures this with utter truthfulness.
As the courier collected the cartridge to return to AVID, all I could hear was Dion singing, 'Ruby, Ruby, when will you be mine'.
Hi-Fi News Verdict
Nostalgia aside, ignoring how it recalls a favourite Dynavector of many decades past, the AVID Reference Ruby proved to be one of those components that, within a few bars, declares its excellence. Sonically cooler-sounding than, for example, a classic Koetsu, it steers clear of the ultra-hygienic, too-forensic stance this hack associates with gem cantilevers. Mas was right: it encourages all-night sessions.