Avantgarde Acoustic UNO XD Loudspeaker Page 2
Setting up the UNO XD is simpler than it might first appear, especially with its built-in bass configuration modes that allow very fine low frequency tweaking to suit! Otherwise it's a case of firing the speakers along the length of the room (you don't want to be 'looking' down the horn throats) and then progressively toeing them in until you find the sweet spot.
Sonic Searchlight
This is an unusual yet highly capable loudspeaker that is bound to impress those who hear it, in a number of different ways. Its standout characteristic is the insight that its two horn-loaded drive units give into a recording. They're like twin searchlight beams shining bright and lighting everything up in front of them in great detail. Allied to this, a taut and solid bass underpins the entire performance while the cabinet seems sufficiently inert not to interfere with the most complex music at hand.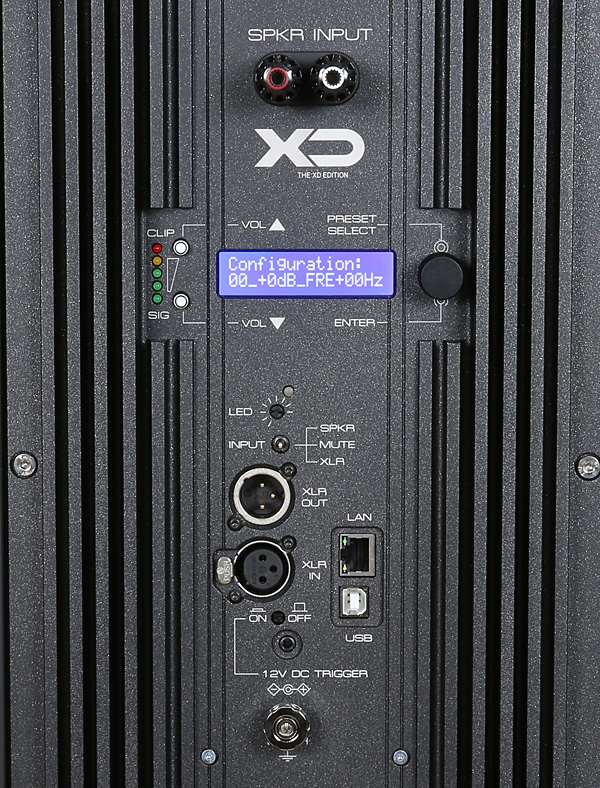 The result is that the UNO XD has tremendous speed, great detail and manages to make every type of music you throw at it sound full of life and energy. Despite this, it is never hard, overtly forward or brash as some less-sophisticated horn designs can be, and indeed it proves to be surprisingly even and well integrated taken as a whole. It's certainly one of the less extreme horn speakers I have heard, and as a result one with the widest appeal.
Another striking quality of this speaker is its super-precise midband and treble. Whatever else it does well – and it does much with great distinction – you always keep coming back to the sheer focus that the UNO XD provides. For example, Ride's 'Leave Them All Behind' [Going Blank Again; Reprise Records WPCP-4776] is a very dense bit of guitar-driven indie rock from the early '90s. As a recording it's very much of its time – super dry and crisp with lots of detail. It's a great challenge for any hi-fi loudspeaker, because of the wall of distorted guitars that runs throughout the track, and the heavy compression.
Despite this, the speaker delivered a remarkably finely-etched sound, capturing every last strum of the backing guitar, and each rimshot and cymbal strike. Indeed instruments separated out from one another with great clarity, so one could hear a host of different things under that heavy, effects-laden backing guitar layer. This speaker practically unpacks the production before your very ears.
Speed And Definition
What might only be described as 'transient speed' is another of its inherent qualities, so music is delivered to you at a great pace, giving a 'seat of the pants' sound that makes everything come alive. Not only this, but the UNO XD is very good at delivering the subtle dynamic accents that make music so much fun – and distinguish a good performance from a great one.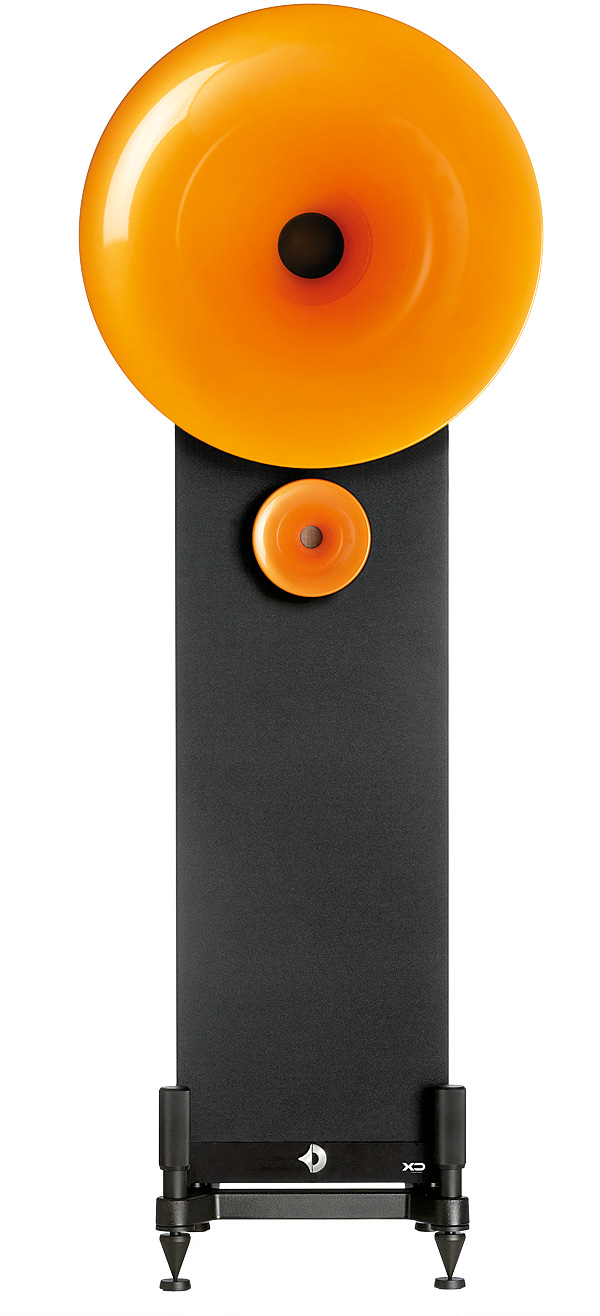 Grant Green's 'Ease Back' [Carryin' On; Blue Note TOCJ-8667] was a fine showcase for this – it's a groovy slice of classic '60s jazz with some serious syncopation going on between the Hammond organ and the rhythm guitar, plus some wonderfully slippery drum work. This speaker ensured all elements of the music gelled brilliantly together, with a sense of 'interconnectedness' that made listening both easy and insightful.
While some speakers will damp down the excitement, going through the musical motions almost as if the band were being paid on an hourly basis, the UNO XD tracked the rhythmic twists and turns of this piece with ease. And while its midrange and treble sound especially fleet of foot, the bass is taut enough not to draw attention away from the rest of the proceedings. The ride cymbal sound was a joy, crisp and yet subtly resolved, and the rhythm guitar was disarming to behold, reminding us how fast hard-plucked strings can sound.
Low Life
However, if it's a fat, sumptuous bottom end that you want, then look elsewhere. The UNO XD has a spritely bass performance, but one that's arguably less prodigious than you might expect given the helping hand of its inbuilt amps. Tayla's 'Timefields' [Various Artists' Earth 4; EARTH CD004] possesses a strong bass line, noodling up and down throughout, as layer upon layer of percussion is added, and soft gliding keyboard sweeps wash around. The bassline is key here, giving the track motion and purpose, but was slightly underwhelming via the UNO XD. Then again, an extended but 'quick' sounding bass is by far the better match for the instrumental snap offered by those mid/treble horns.
Horn loudspeakers can sometimes be a little too directional, but this was less evident with the UNO XD. Indeed, when correctly positioned, its ability to throw out a wide and deep soundstage, over a decent listening area, was impressive. So Bach's 'Oboenwerke' [with Alexei Utkin/Hermitage Chamber Orchestra; Caro Mitis CM 0032003] sounded very spacious indeed.
Although some big panel loudspeakers do better, this horn design made a fine fist of dissolving itself into the listening room and allowing the recording to develop confidently in three dimensions. The chamber orchestra was well focused, with instruments realistically located to the sides and back of the room. Furthermore, the speaker gave a great account of the ambience of the recording venue itself. Its clarity meant the listener could discern right back to the rear of concert hall, giving a highly immersive sound that was a pleasure to hear.
Hi-Fi News Verdict
High-end horn loudspeakers tend to be quirky and eccentric, but the Avantgarde Acoustic UNO XD is more room- and user-friendly than most, thanks in no small part, to the adaptable active bass system with its custom DSP. Most owners will find it easy to get the UNO XD working in any medium to large sized room, preferably via its high-level inputs, before enjoying its dizzying speed, superb dynamics and great detail.