Astell&Kern A&futura SE200 Digital Audio Player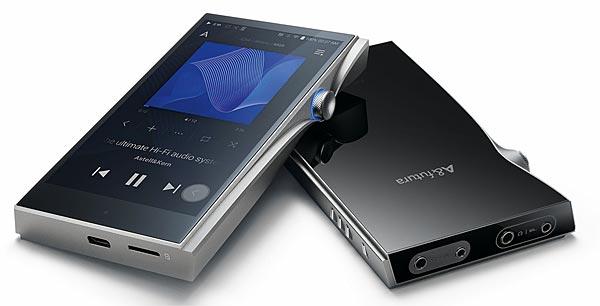 Touted as the 'world's first multi-DAC DAP', Astell&Kern's premium portable takes tweaking-on-the-move to a new pace. We run to keep up with the features on offer
Once upon a time there was just Astell&Kern, the company building its reputation on superior digital audio players (or DAPs) aimed at those for whom playing music from their phone just wasn't enough. In an era when the multifunctional pocket device is designed to take over every task you could imagine, from browser, emailer, camera, music player and – well – phone, the idea of carrying a dedicated audio device around may seem like something of an anachronism. 'An MP3 player, grandad?'.
However, the Korean company with the strange name – we're told Astell means 'stars' in Latin (well, almost) and Kern means 'centre' in German – has built itself a strong market, with machines running all the way up to £4000 or so. Along the way the lineup has diversified into a complete audio system, the AK500 series, and a nifty desktop DAC/amp, the ACRO L1000, with its matching ACRO S1000 speakers – not to mention a range of headphones to use with its players.
Cute But Complex
Portables now span four series – Kann, A&norma, A&futura and A&ultima – with the £1799 SE200 a new addition to the midrange A&futura lineup. It sits above the £1699 SE100 and, as we'll discover, is an intriguing exercise in the kind of product-differentiation the company uses to market so many models into different niches.
For those not in the know, Astell&Kern is an offshoot of the well-known iRiver company, which was one of the pioneers of the MP3 player market, founded in 1999 by a group of former Samsung employees. iRiver launched the AK100 player at CES 2013, to an uncertain reaction from reviewers comparing it to the iPod, and in October of that year the Astell&Kern brand was established as a separate entity. Since then, a veritable blizzard of models has followed, offering metal casework from stainless steel to copper to a striking bright red. But in each case the formula has been the same: a device with quality build and a precision feel, promising sound quality far beyond the 'multifunction portable' norm.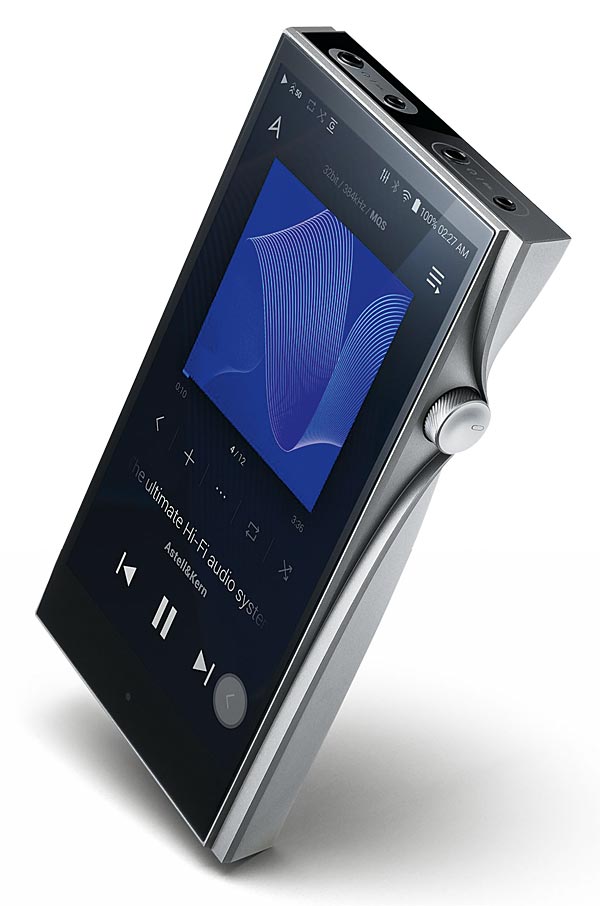 All of which brings us to the A&futura SE200, a portable with an avowed single purpose – high-quality music playback – but pretty complex in execution, packing a lot into its iPhone-sized package. For all that compactness, it feels solid and substantial – at 274g it's almost 50g heftier than my iPhone 12 Pro Max – and its casework, complete with a high gloss ceramic plate on the front and top of the aluminium housing, feels luxurious.
A product such as this may seem simple, given that all you need is a means of playing music, either from internal storage or a slot-in memory card, a DAC, and an amp to drive headphones or feed an external amplifier, along with a battery to power it. But the designers have really gone to town here.
Not only can the SE200 be used both as conventional player and a USB-connected DAC for an external device, but it can also stream music from online services such as Qobuz and Tidal, and also offers Bluetooth connectivity with aptX HD. Nothing new there yet? OK, well it can also drive both conventional headphones and balanced designs, via two 3.5mm sockets and a pair of 2.5mm four-pole outputs, respectively, and claims up to 3V output unbalanced, or 6V balanced.
Dacs Of All Trades
All of which is impressive enough, although there are rivals offering the same sort of capability – but it's the way the SE200 does what it does that sets it apart. You see, this is 'the world's first Multi DAC DAP', for not only does it have a pair of ESS ES9068AS DACs, running in 'dual-DAC' configuration, but there's also an AKM AK4499EQ, which sits at the top of its manufacturer's range. This is the very same AKM DAC that you'll find in Astell&Kern's flagship SP2000 player.
True, the company has produced players with more than one DAC in the past – its AK120, launched right back at the beginning of Astell&Kern, used a pair of them – but this is the first model to offer the user the choice between not only DAC types, but DAC brands. Moreover, each DAC comes with its own choice of digital filters, and dedicated amp paths to the balanced and unbalanced outputs. Battery life varies according to the DAC in use, so for a 150-minute charge, the AKM option will give you about ten hours' playing time (CD-res files and with EQ and the 5in touch display off), while the ESS path will give you around four hours longer.
Sound Tuning
Why the choice of DACs? The engineers might, in an unguarded moment, admit the reason is 'because we could', but the official explanation is the choice 'exhibits the philosophy of the A&futura line to pursue fundamentally different sound than found in typical DAPs'. Development and 'sound tuning' time was necessarily doubled too.
All of which might suggest that the SE200 is an exceptionally complex player to use, which is true if you choose to make it so. You can go deep into the multilayered menu system, make life as difficult as you want, and spend more of your time fiddling with settings than listening. But it's perhaps best to have an initial play, settle on the configuration you like, and then just get on with enjoying your music.